Dining Review: COMMON EATERY in Ottawa Delivers Fresh Flavour & Chill Vibes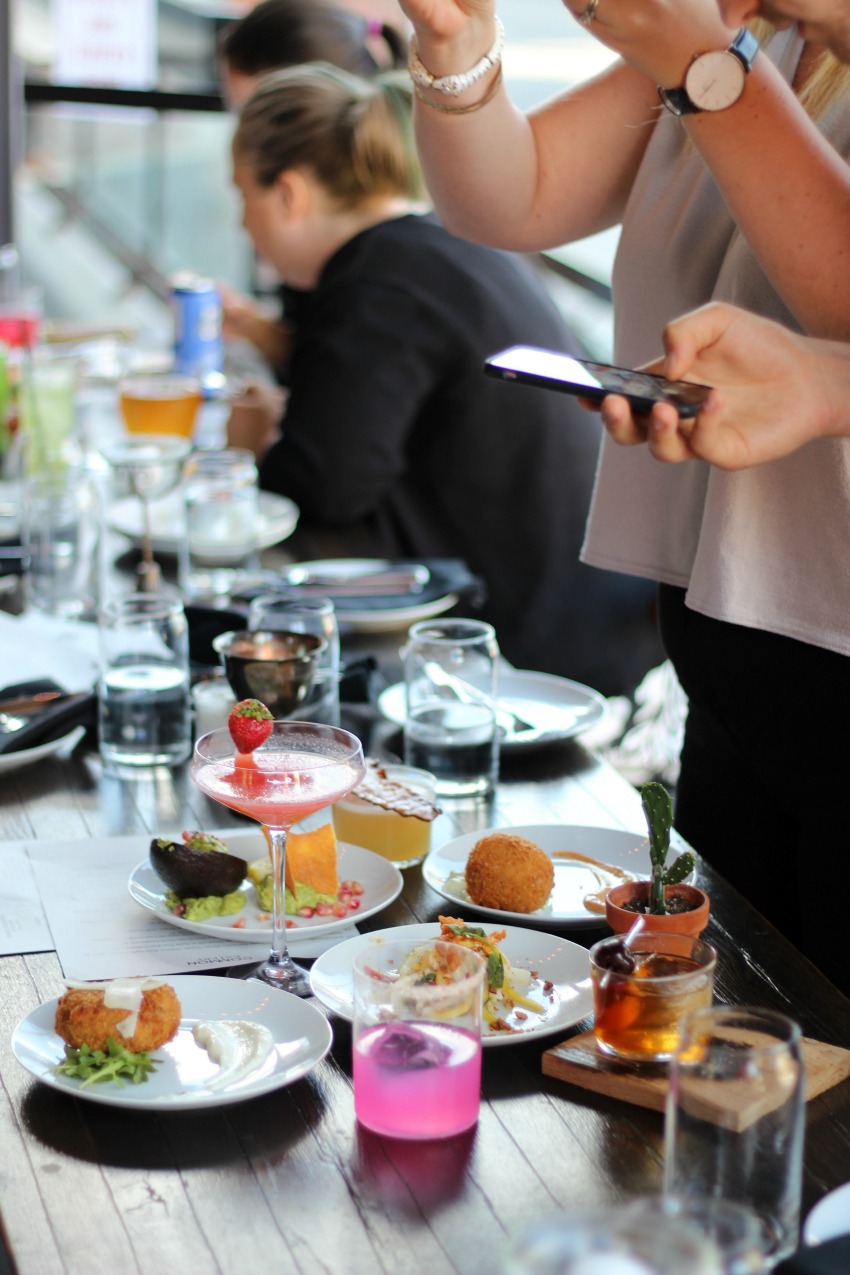 COMMON EATERY MENU TASTING – OTTAWA
Last Thursday, Common Eatery opened its doors to the media for a menu tasting. I was definitely curious about this new hip joint and what it had to offer, especially on an already restaurant-heavy street.
Before I get into the visually stunning and mouth-watering drinks and food at Common Eatery – can I just talk about the music? There's nothing like walking into a restaurant or lounge and hearing gooooooood music. It just sets the right tone, doesn't it? The 90s R&B and hip hop mix they were playing was hitting my musical sweet spot and I almost busted out the cabbage patch.
Great music, check. Gorgeous space, check. The restaurant is open concept with a long-stretching bar, leading into the kitchen. With a vintage industrial decor, floor to ceiling windows (overlooking Elgin St.), and captivating black and white graffiti art (a collaborative piece by En Masse) – Common Eatery has a modern, yet soulful style.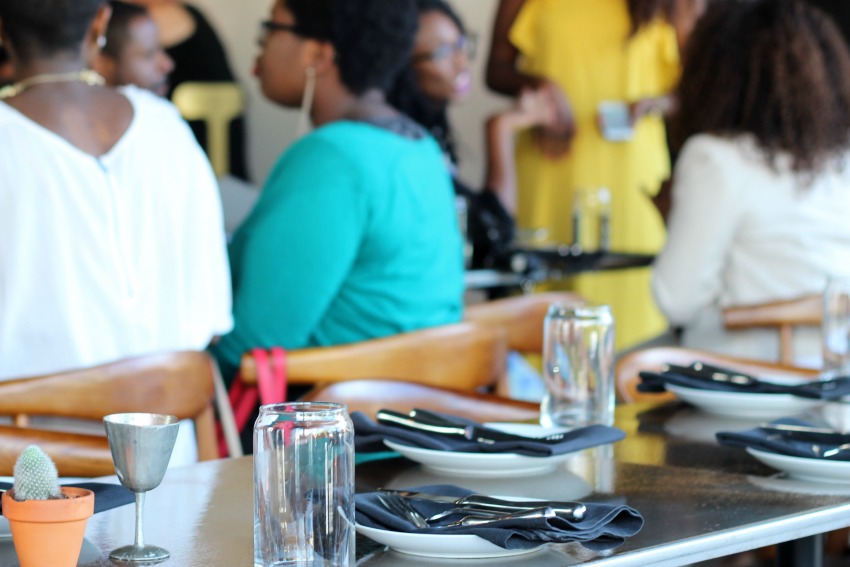 CRAFT COCKTAILS
Just one look at their cocktail menu and you know something good is about to go down. The hardest part was choosing which one to try. I finally made a decision – Cheery Coke it was. The craft cocktail was a mixture of Jack Daniels, crème de cassis, sage, lime juice, and prosecco; it was spectacular. Quite possibly one of the best mixed drinks I've ever had.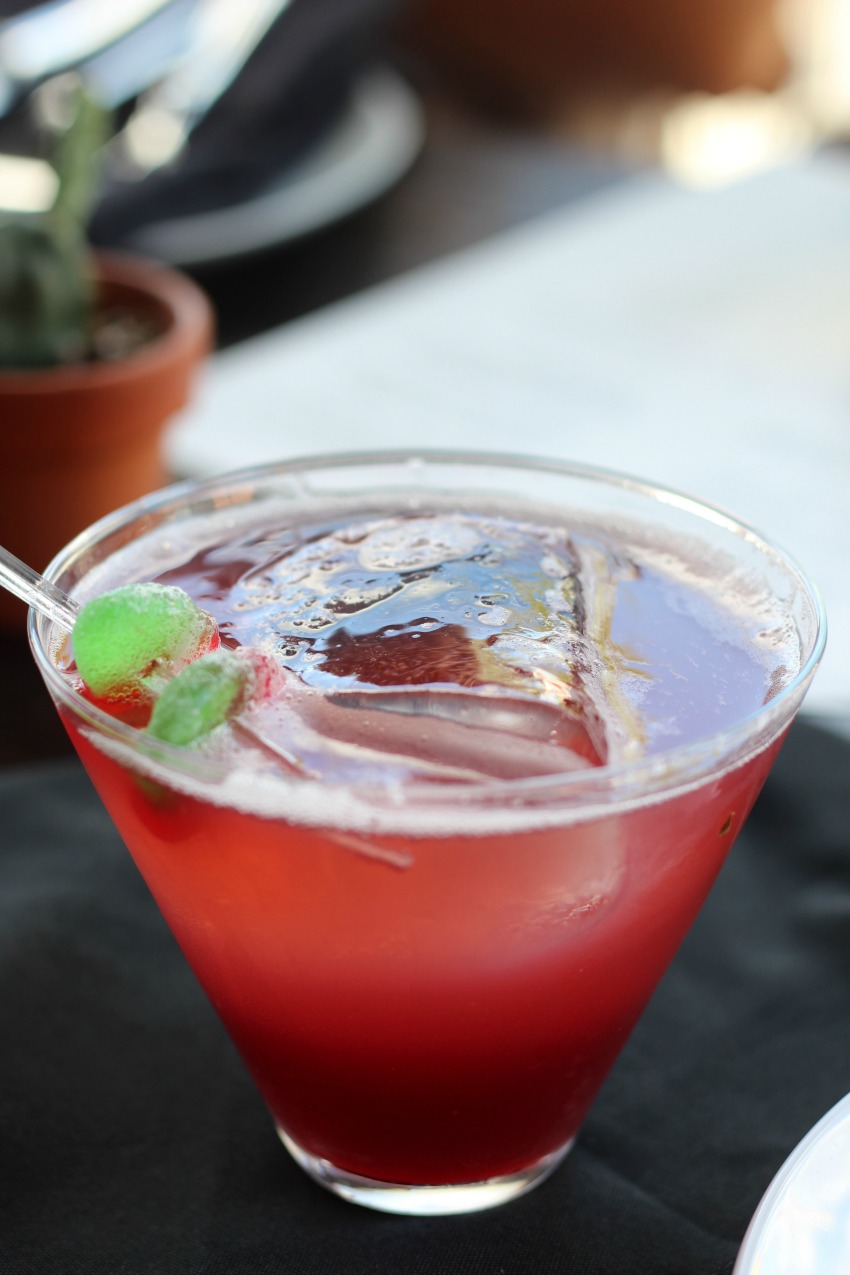 As I sipped my drink and caught up with friends, I perused the menu. Many of the first dishes listed on the menu were starters, and it was recommend to order a few of these to share before our main course. I tried the Crab Cake, which just melted in my mouth with each bite.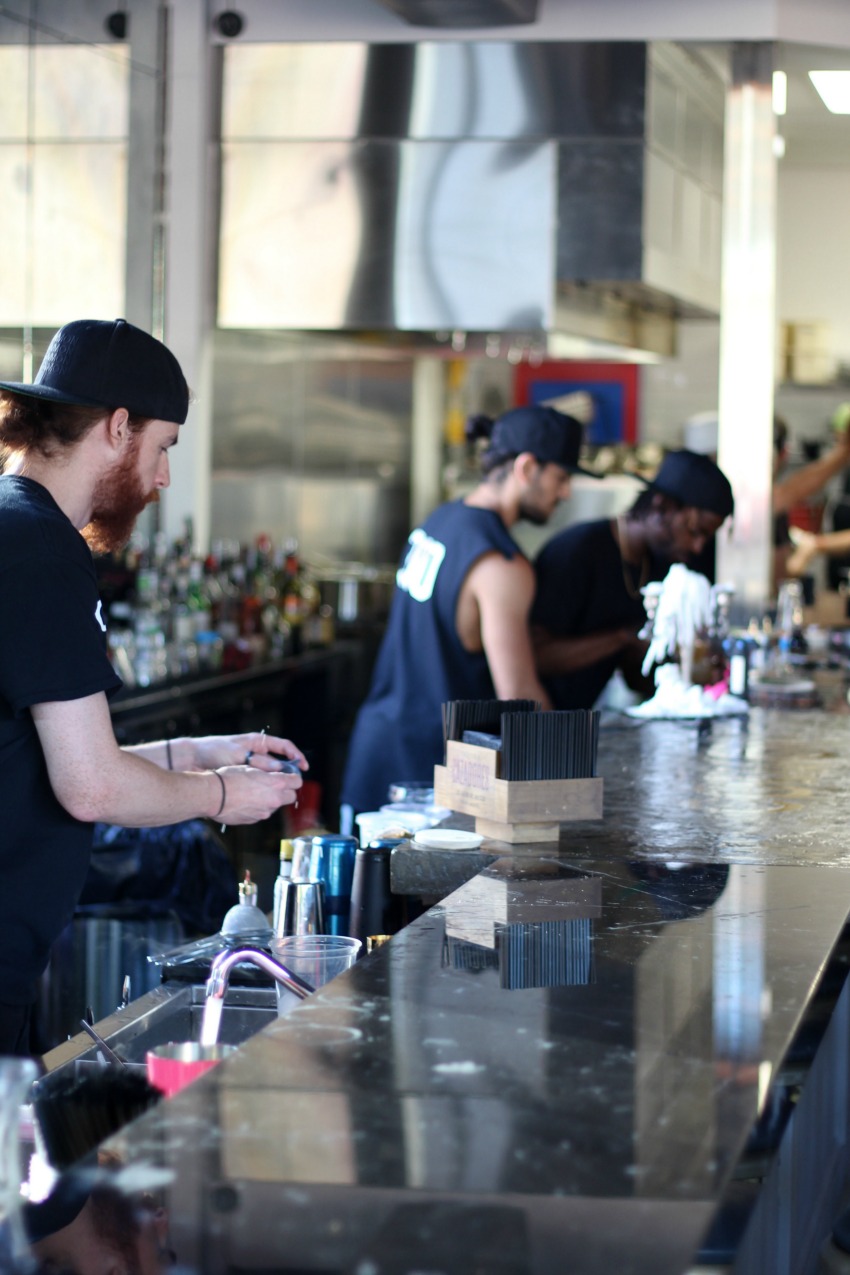 The plating of each dish was superb and did not go unnoticed. The food was inviting and dinner-goers audibly shared their praise of the fresh, bold flavours.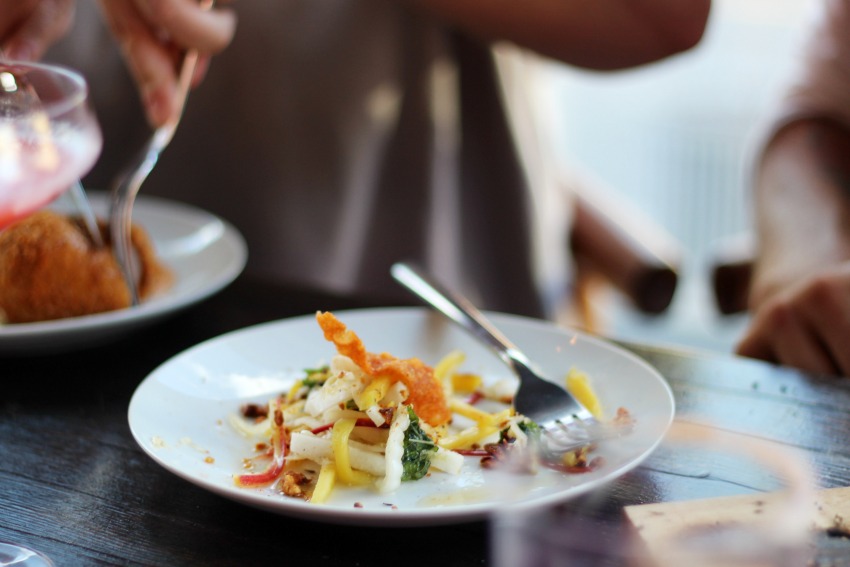 NOTHING BUT GOOD THINGS TO SAY ABOUT THE BEEF TENDERLOIN
For my main course, I enjoyed the Beef Tenderloin Steak, cooked-to-perfection, accompanied by truffle frites and a light side salad. My meal was absolutely delicious and spot on. My friend Sandy, from Canadian Blog House ordered the same dish and she gave it a rave review too! I wouldn't hesitate to go back for the same order. But then again, I would love to try some of Common Eatery's other offerings, because they all looked delectable.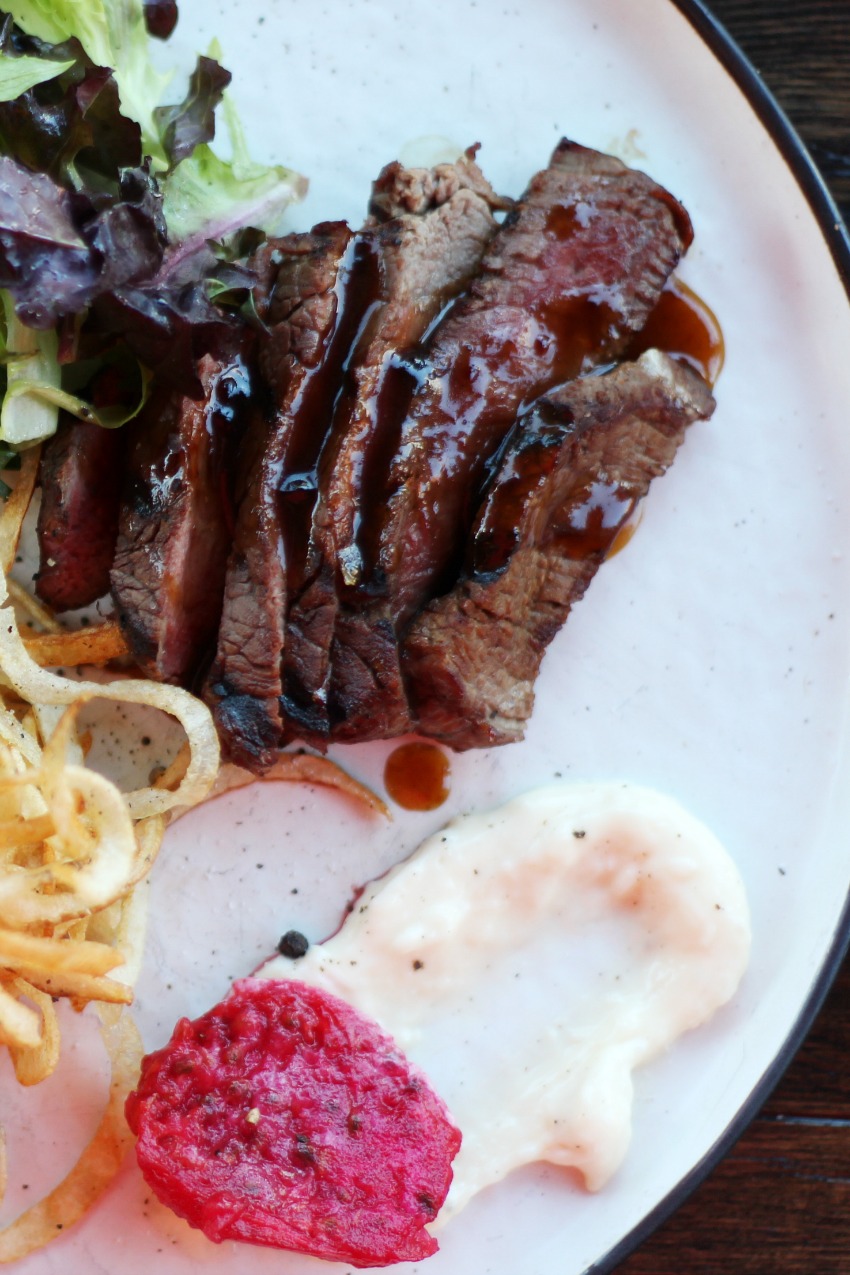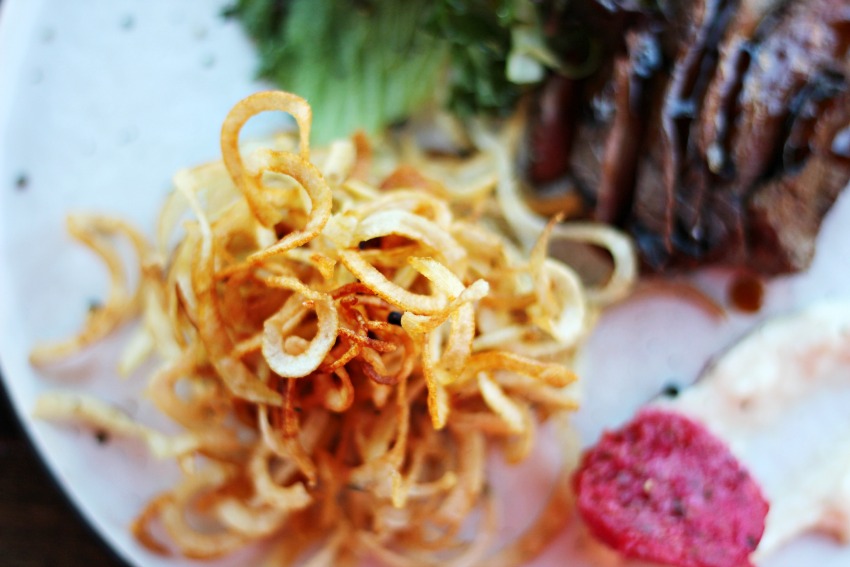 Common Eatery is located at 380 Elgin Street, Ottawa. It's open Monday-Sunday from 5pm until "late"
For the full menu & further details visit their website + connect with Common Eatery Instagram and Facebook.
Bon Appetit!
Latest posts by Emily Smith
(see all)