This is a sponsored post written by me on behalf of Bernardin. All opinions are 100% mine.
Are you looking for a fun, festive, and simple holiday DIY you can do with your kids this season? I'm going to show you how you can make a mason jar snow globe with just a few supplies!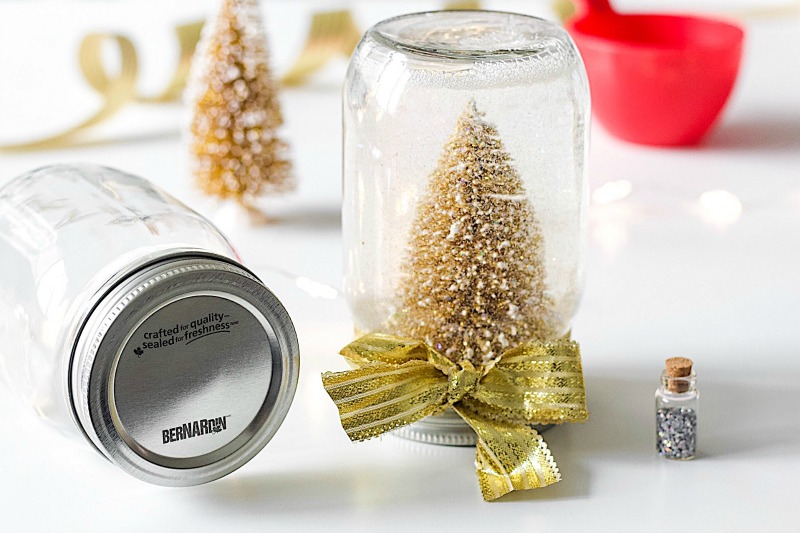 As you know, I've been on a canning journey this year. I shared with you how easy it turns out canning is, some delicious recipes I've made and canned (like these Savoury Dill Pickles) and my misconceptions about canning, which I had a lot of before I got started. All along, I've trusted Bernardin for all my canning needs and supplies. Which is why when I thought of making a mason jar snow globe for the holiday season, I knew Bernardin's new smooth jars would be perfect to get the job done!
A lot of research, development, and testing went into creating Bernardin's seal. It locks food in and keeps it fresh. That's why it's important to always use new lids when you're canning!
But beyond canning, that tight seal is perfect for creating solid DIYs, like this snow globe. The lid keeps the water, glue, and glitter inside the jar, which is key.
So let's get started!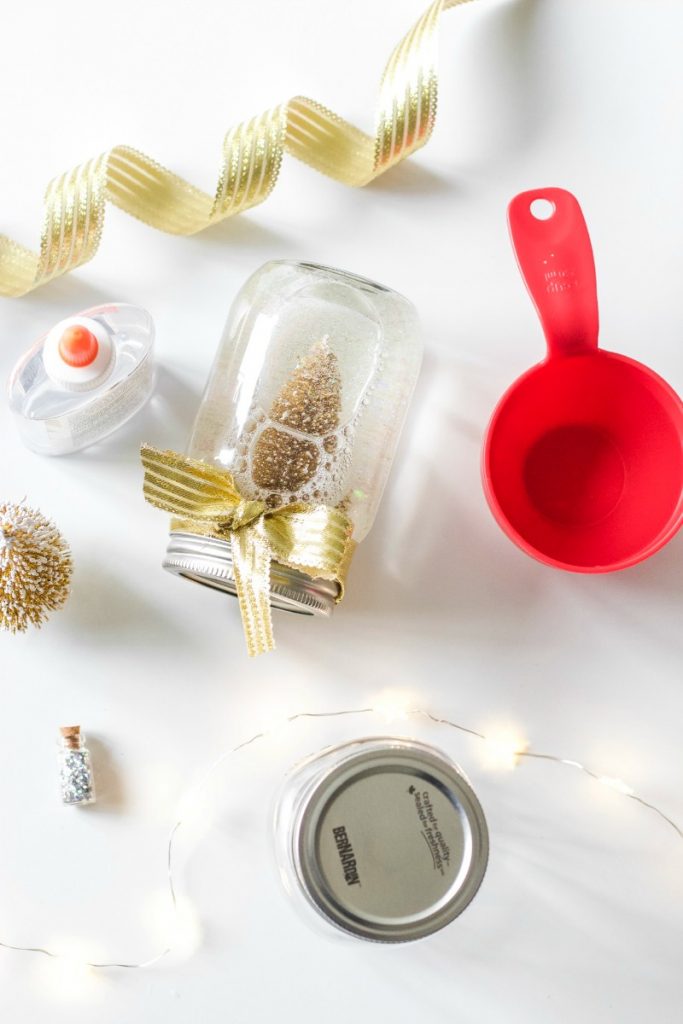 Here's what you'll need:
Bernarding 500 ml jar
Glue gun and hot glue stick
Small ornament with flat base
Clear glue
Warm water
White and/or silver glitter
Spoon
Optional: ribbon to wrap around the lid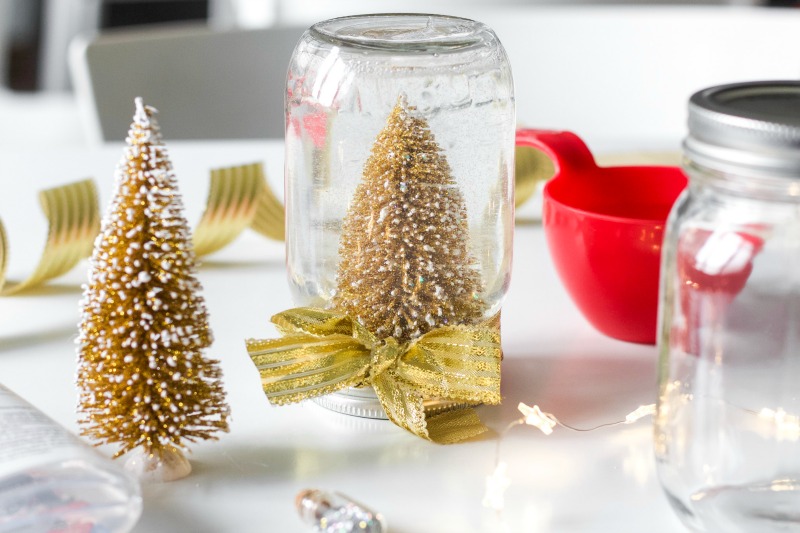 Steps to make a Mason Jar Snow Globe:
Gather all your supplies and heat up the glue gun.
With the hot glue gun, glue your ornament to the mason jar lid. I used a miniature tree.
Mix 2 oz clear glue and 2 cups of warm water inside the mason jar.
Stir in 2 teaspoons of silver and/or white glitter. I used 1 teaspoon of each.
Please the lid on the mason jar with the ornament face down and seal tightly.
Optionally, you can add a ribbon bow around the lid.
Shake twice to see the shimmering snow swirl around!
This DIY is fun for the whole family! You can put your personal spin on it by choosing different ornaments, creating a theme, and spray painting the lid a colour of your choice. Making this snow globe inspired my hand at creating other DIY mason jar decorations for our home.
There are so many ways beyond canning that Bernardin's jars can be useful and decorative around the house. For example, if you're looking to re-organize your pantry in the new year, mason jars are terrific for storing dry goods. You can create labels for a unified and elegant look!
From bespoke decor to holiday crafts all year round, Bernardin jars are ideal for creating personal touches and handcrafted decorations.
To stock up and get started, hop on over here to save $2.00 on your purchase of Bernardin 1L Smooth Jars.
Latest posts by Emily Smith
(see all)