Easy and Fun Canada Day Food To Add To The Menu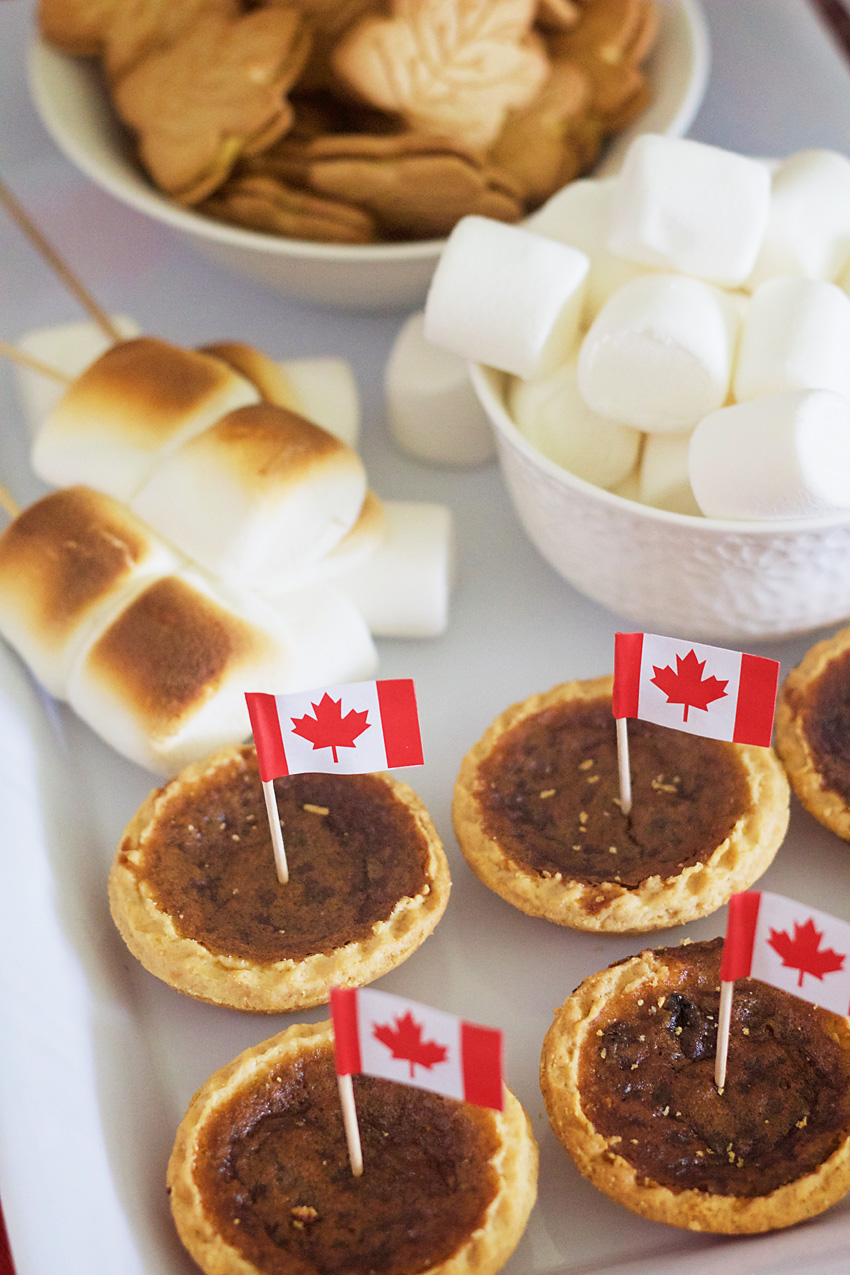 In just a few short days, we'll be celebrating Canada's 150th anniversary! It's going to be a Canada Day like no other; people will be partying from sea to shining sea. If you're throwing a party this weekend, or just want some fun Canadian-themed food ideas to enjoy with your family, I'm sharing a few ideas! From the traditional foods Canadians love to creative ways to incorporate red & white into the meal, I have a feeling you'll find something you want to add to your table.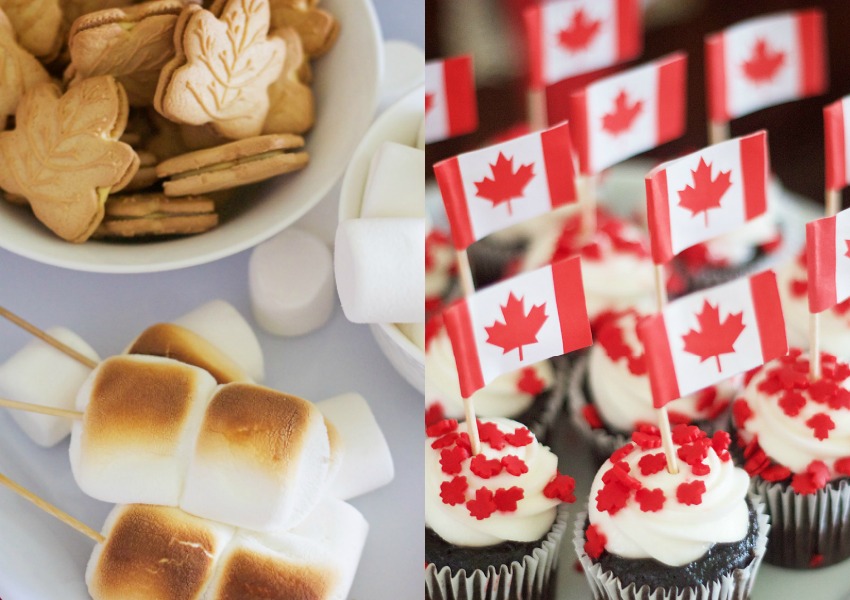 7 Yummy Food Items to enjoy on Canada Day:
Maple Leaf S'mores: it doesn't get simpler than using your favourite maple leaf cookies, roasting some marshmallows and making a s'more! You can open up the cookies, leaving the icing and smoosh the marshmallow between the two sides of the cookie. For extra indulgence, you can add a piece of chocolate too!
Maple Butter Tarts: you can customize these delectable tarts so many different ways, whether you choose to include raisins, pecans, or chocolate. The secret to making these amazing? Maple Syrup!
Mini Bocconcini and Tomato Skewers: kids of all ages enjoy making and eating this yummy red & white snack.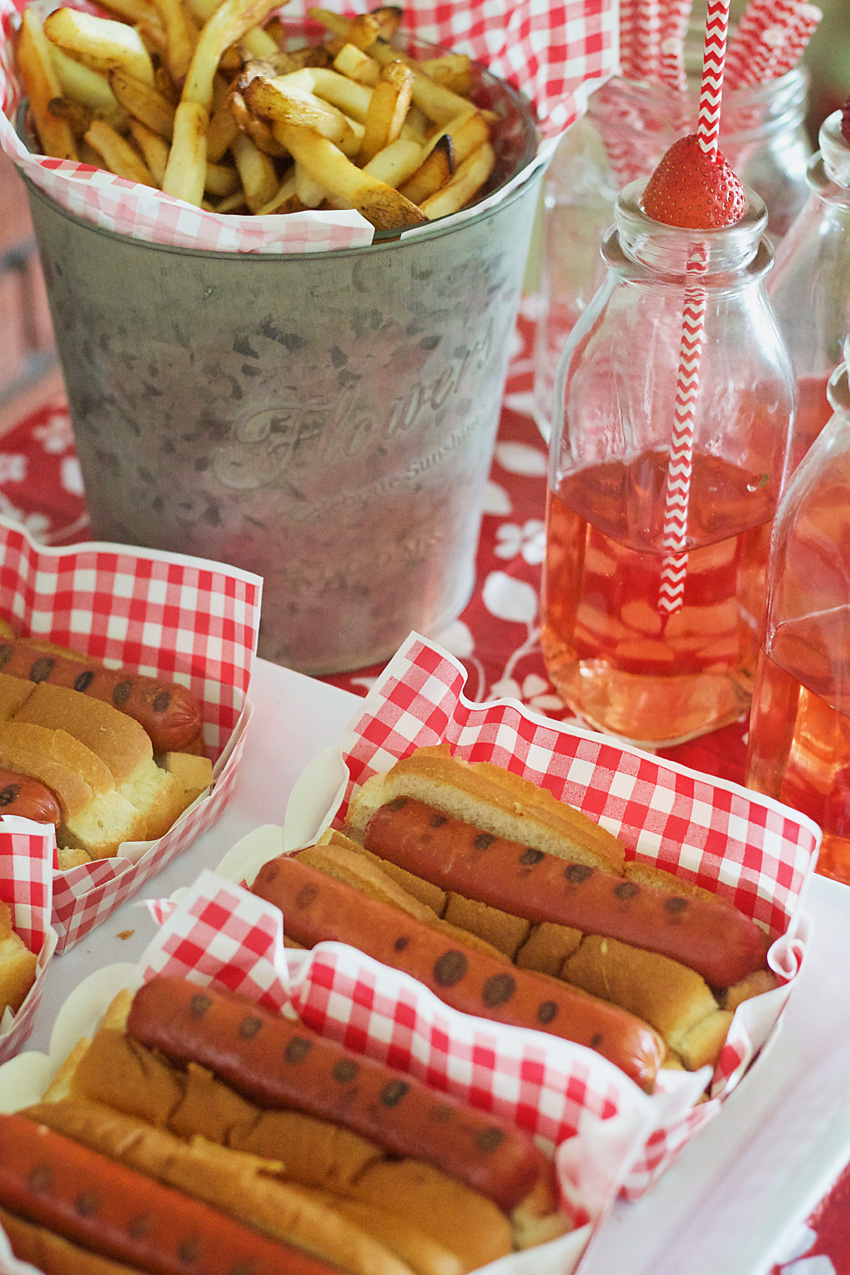 All-Beef Frankfurters: serve up a tray of barbecued hot dogs, just like the ones you get at a ballgame! For extra-Canadian presentation, use red & white gingham paper trays and food-safe sheets (I found mine at the dollar store).
The Perfect French Fries: homemade fries are definitely part of our Canadian food culture. Of course, topping them with gravy and cheese curds would be the ULTIMATE Canadian-way! This recipe is delicious for perfect french fries – and to make a poutine out of them, check out this Brown Gravy Sauce recipe.
Strawberry Juice: you can either make strawberry juice from scratch or buy some at the store – either way it's a refreshing summer drink that is great for Canada Day!
Chocolate Cupcakes with Vanilla Icing and Red Maple Leaf Sprinkles: cupcakes are always a good idea for a celebration! Whip up a batch and let your kids decorate them with red and white decorations. It's a fun activity and treat for them to enjoy.
There are so many Canadian foods that would be perfect to enjoy this Canada Day weekend, what are some of your favourites that I should add to my list? Leave a comment and let me know!
Latest posts by Emily Smith
(see all)