Easy Cleaning Hacks and Tips to Make Your Home Sparkle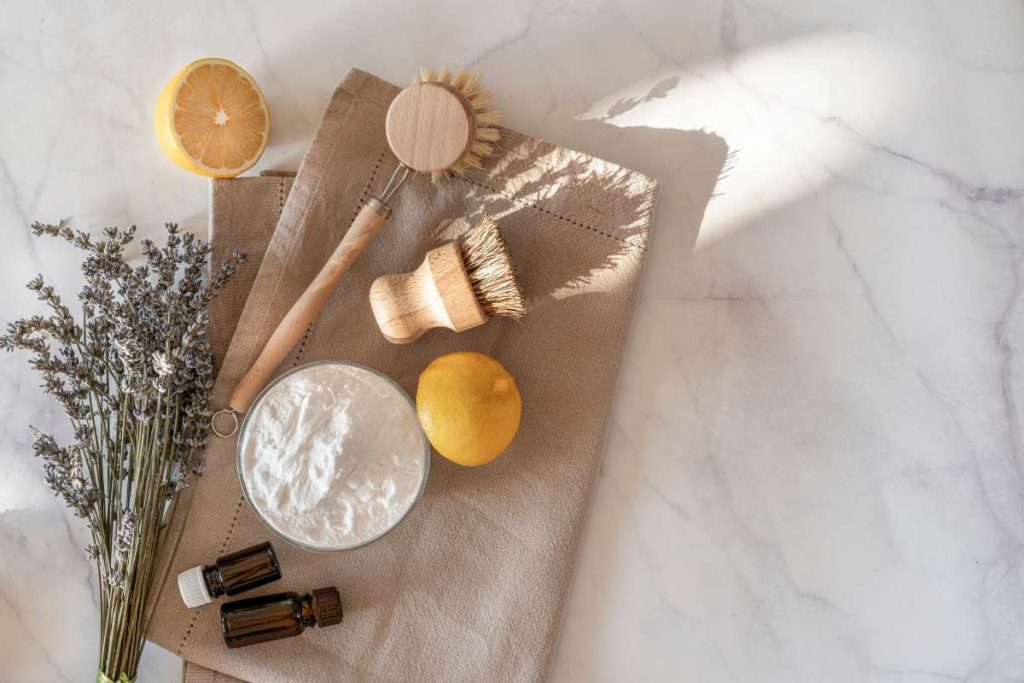 Who doesn't love a helpful cleaning hack? A great tip to make cleaning easier, a few different uses for one item, or a tried and true tip to help you keep on top of that chore list. We'll take all the cleaning hacks!
Cleaning isn't everyone's favourite activity and not all of us are naturally inclined to keep our living spaces clean. But, I have some clever cleaning hacks and easy tips to help you get your home gleaming. I hope they give you a bit of inspiration when it comes to cleaning your home.
Lemon is a natural cleaning tool that has so many uses
I'm sure you've heard this cleaning tip before, but have you tried it? Lemons are often a food you likely have in your fridge already for eating, but it's also a powerful ingredient for cleaning. It can naturally remove limescale from taps and other areas in your kitchen or bathrooms. It can also clean your microwave by mixing lemon juice and water in a spray bottle, spraying down the appliance's interior, and switching your microwave on for 30-60 seconds, enabling any grease or dirt to be easily removed with a cloth. You can also use lemon water in a spray bottle for damp dusting or with other things like baking soda as an abrasive cleaner; more on that later!
Clean the air while you clean your home
Airing out the room you're cleaning is a simple hack that can help your home feel clean and fresh. Open up your windows and let the fresh air circulate through your home. Even in winter! Often, odours can linger, but this simple hack can freshen up your whole space while you clean. Opening windows is beneficial if you do a lot of dusting and deep cleaning with detergents. It's important to ventilate and let fresh air into your cleaning spaces.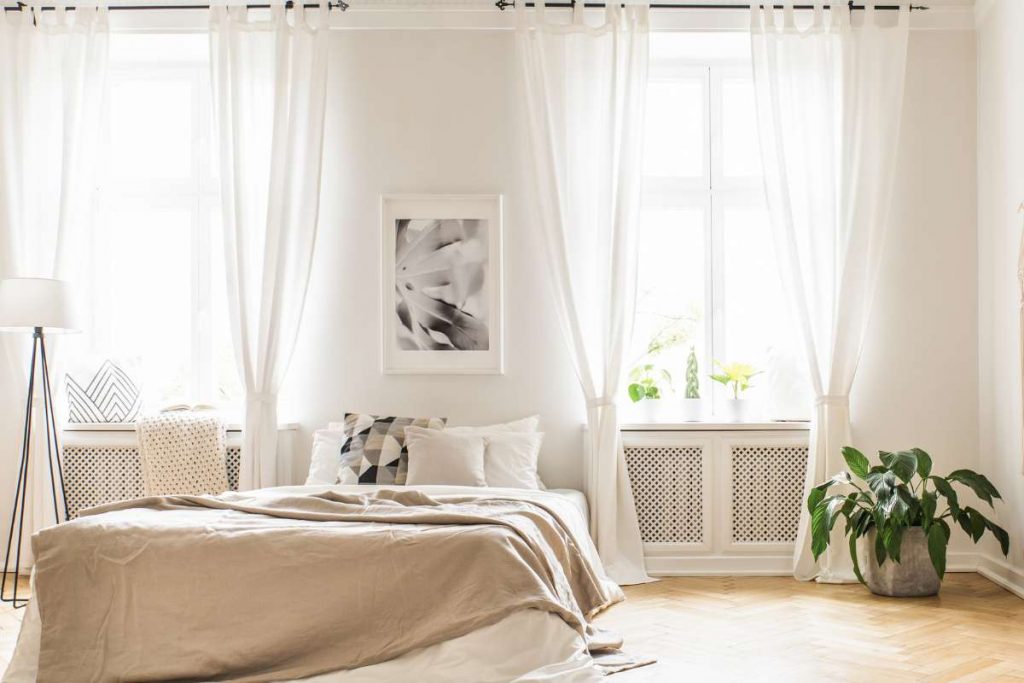 Baking soda is a cleaning whizz
Baking soda is an affordable tool to have when it comes to cleaning. It is a natural deodorizer so you can sprinkle it on areas like your carpets or mattresses. Leave for 15 minutes, and then vacuum the baking soda away. It leaves those areas smelling fresh and free from foul odours. You can also turn the baking soda into a paste, giving it an abrasive texture. This paste is ideal for cleaning your oven and other appliances too. Apply the baking soda paste and use half a lemon as your scrubbing tool. It can also eliminate stains that tend to appear on coffee mugs and spoons. There are so many incredible uses, and it is one of the best cleaning hacks for your home.
Don't forget to clean your appliances
Do you forget to clean appliances? Especially the appliances that are doing the cleaning for you? You are not alone! It is time to clean them. From your dishwasher to your washing machine, investing some time to clean out filters and other areas of those appliances means they will work better for you. When you deep clean your appliances, you'll notice a difference, like with how sparkling clean your dishes are and how fresh your laundry is. There are some natural cleaners such as white vinegar, baking soda, tea tree oil, and lemon that you can use to flush out any build-up of grease or limescale. You can also buy service cleaners specific to your appliance.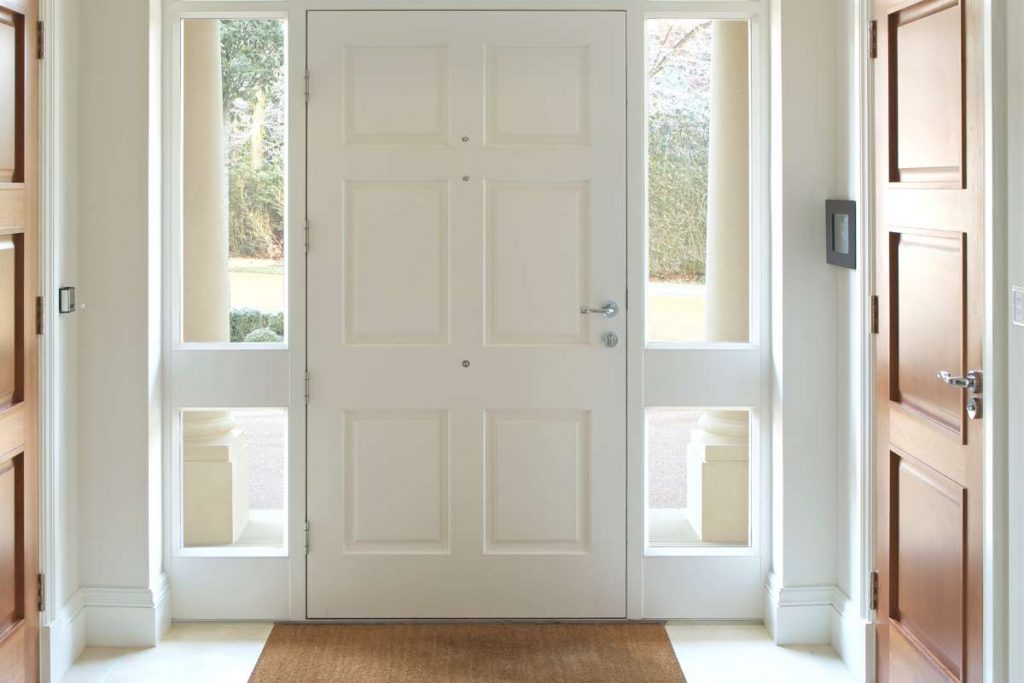 Try this tip to keep dirt out of the house
A huge issue that you might have, especially during the winter months, is dirt being brought into your home. You may have a no-shoe policy, but dirt, sand, and road salt can still find a way in. A simple hack is to invest in a dirt-trapping door mat. These door mats are specifically designed to catch dirt and debris on contact. Unlike some home decor mats, they are super absorbent and can easily be rinsed off. Remember to shake it outside often and vacuum regularly. The dirt stays on the mat and doesn't get taken into your home. As I said, it's a simple hack but super effective.
Old socks are great cleaning tools
Want to put your old socks to good use? This is where they become amazing cleaning tools. Using old socks means that you can dust and damp dust areas of your home with ease. Simply put the sock onto your hand and start cleaning! You can clean stubborn areas and hard-to-reach areas because you are using the control of your hands. Even awkward parts of your home such as Venetian blinds are easier to clean with an old sock. Either damp the sock with some cleaning solution or spray directly onto the surface you want to clean and begin wiping away. You can then wash the sock so it will be ready for another cleaning session. Natural fibers in socks and other old clothing such as cotton and linen, make excellent cleaning cloths.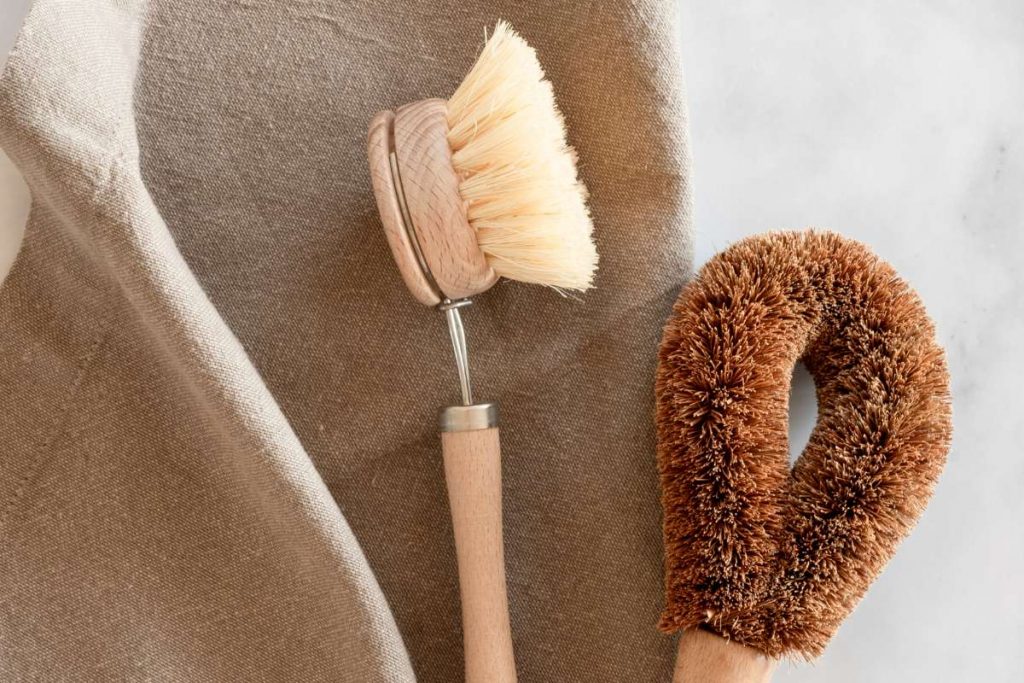 Make a homemade all-purpose cleaner
Finally, I recommend making a homemade all-purpose cleaner to have on-hand at all times. A little bit of surface cleaner goes a long way to keeping your home clean and fresh. Here's a simple recipe to make your own DIY all-purpose cleaner: 1 cup water, 1/2 cup white vinegar, 2 tablespoons rubbing alcohol, 3 tablespoons lemon juice, 10-20 drops lemon essential oil, and 10-20 drops orange essential oil. This is a great mixture to use as a daily household spray and cleaning solution.
I hope these cleaning hacks help to make your home sparkle and shine!
Cleaning tools that make life easier
Let's go shopping! When you click on our affiliate links, we may earn a small percentage of your sale at zero cost to you. We love sharing our recommended products with you and hope you enjoy our curated selection.
Latest posts by Emily Smith
(see all)