Easy Gluten-Free Banana Muffins Perfect For Snack Time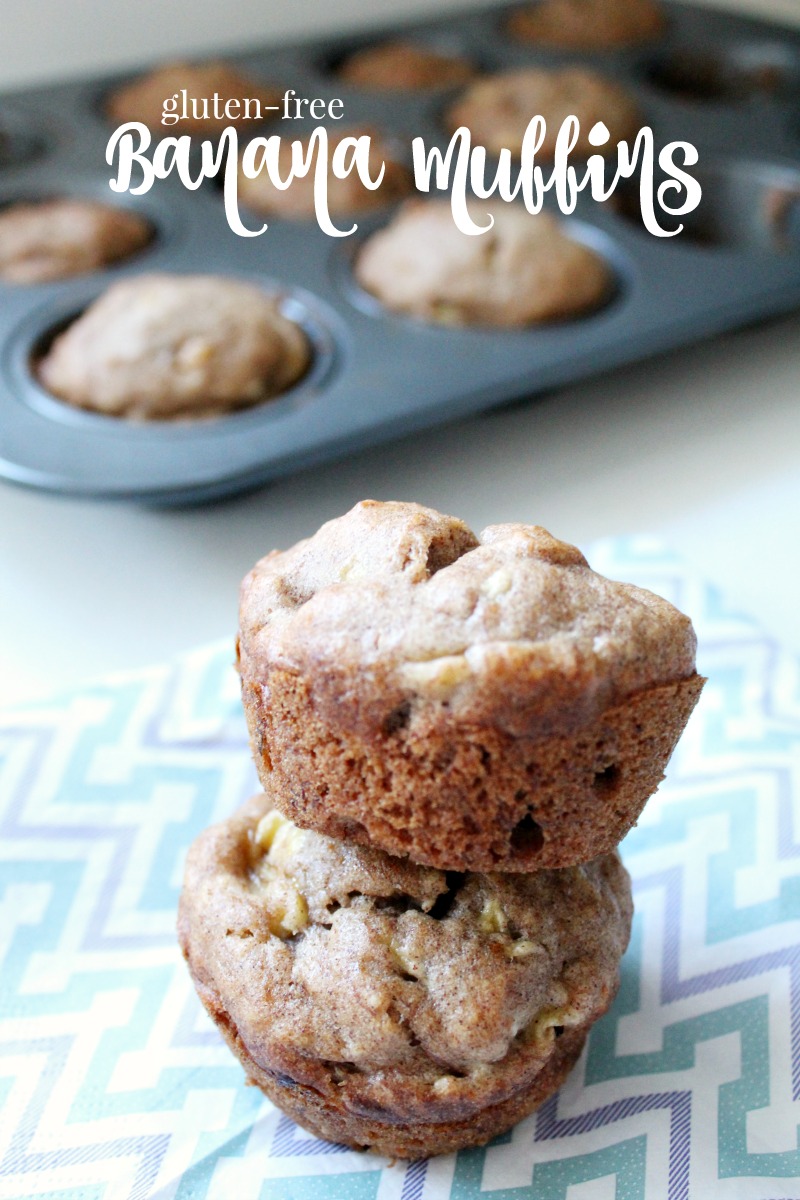 Perfection is overrated. I'm sure you've heard me say this before (or at least read it in my posts!). When it comes to baking with kids, you have to throw caution to the wind. Get messy! Go crazy! Have fun!
Most children love to help out in the kitchen, especially when it means baking a treat that they love. My son has been baking alongside his Mama ever since he could first climb up on a chair. I had to get over the fact that when we baked together, things got messy quickly and my muffins weren't all evenly shaped. But that's just it, they weren't my muffins any more, they were our muffins – the ones we made together.
I'd trade perfect any day for all the moments we've shared baking side by side.
One of his favourite things to make is banana muffins. He's a fan of mashing up those mushy bananas! We don't mash them until they are runny, we leave them a bit chunky, so you can see and taste the banana pieces in the muffins. We like it that way 🙂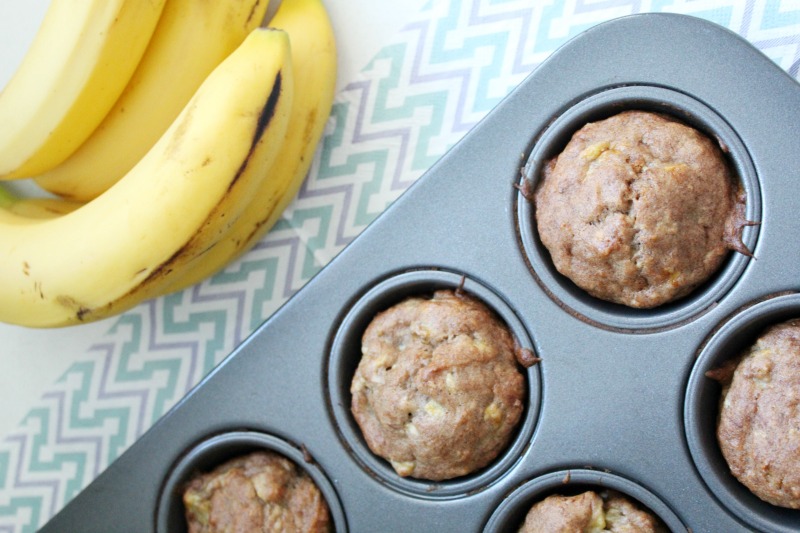 We made this batch using PC® Gluten Free All-Purpose Flour. I recently made Gluten-Free Buttermilk Pancakes with their flour and I really liked how they turned out. So we gave it a whirl for this recipe and had great results. Moist, fluffy, and delicious!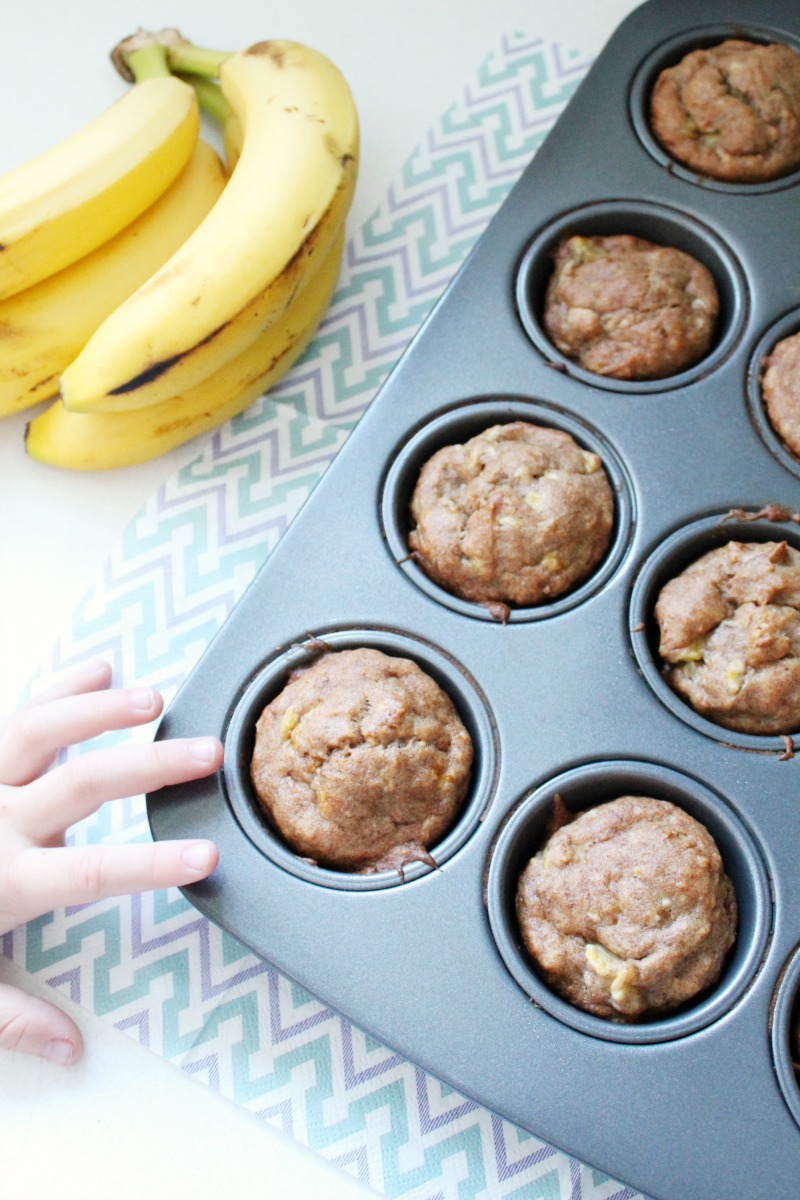 That little hand has grown over the years, but somethings will never change….
Hope you enjoy making these and eating them up with your kiddo(s)!
Print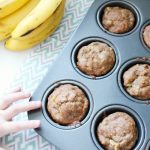 Easy Gluten-Free Banana Muffins
---
Moist and flavourful, gluten-free banana muffins are easy to make and delicious to enjoy for breakfast or snack time.
---
Instructions
1/2 cup (125 mL) softened virgin coconut oil (not melted)
3/4 cup (250 mL) turbinado sugar
2 large eggs
4 ripe bananas, peeled and mashed (about 2 cups/500 mL)
1 tsp (5 mL) pure vanilla extract
1-½ cups (375 mL) PC Gluten-Free All-Purpose Flour Blend
1 tsp (5 mL) baking soda
1 tsp (5 mL) cinnamon
1/2 tsp (2 mL) salt
Notes
Preheat oven to 350°F (180°C). Grease a 12 count muffin pan.
Cream virgin coconut oil with sugar in a large mixing bowl using electric mixer. Beat in eggs one at a time. Beat in bananas and vanilla until combined.
Sift together flour, soda, cinnamon and salt in another bowl.
Stir into banana mixture using wooden spoon just until combined.
Spoon into prepared muffin pan.
Bake 35 minutes or until tester inserted in centre comes out clean.
Cool in muffin tin on rack for 10 minutes.
Remove from muffin pan and cool completely on rack.
Enjoy!
Latest posts by Emily Smith
(see all)