24 Cheerful Painting Projects to Ignite Your Creativity
Ready to unleash your creativity? Painting is the perfect outlet for your inner artist, suitable for both kids and adults alike. Whether you're aiming to adorn your walls with vibrant artwork or seeking a tranquil afternoon with a paintbrush in hand, a plethora of painting projects await you. But before we delve into the magnificent painted crafts and art projects from our talented blogger friends, let's explore some exciting and effortless painting project ideas to get you started. Let the colours flow and your imagination soar!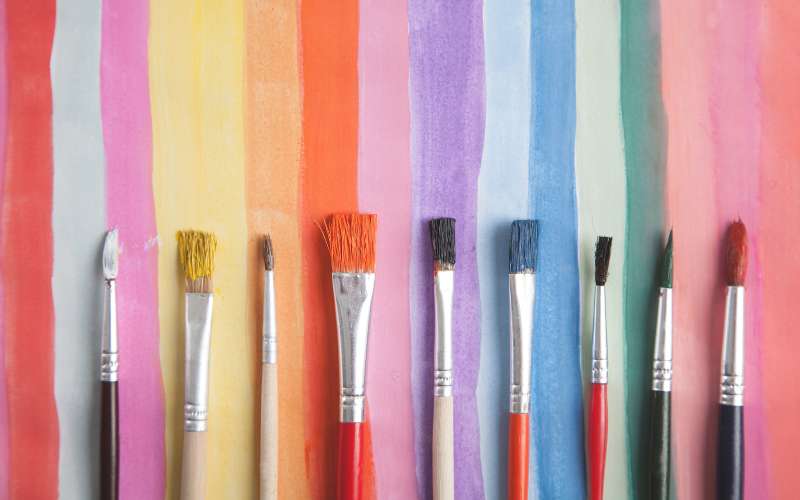 Painting Projects for Kids
Painted Rocks: This is a fun and easy project for kids of all ages. You only need some smooth rocks, paint, and a little imagination. You can paint them like animals, cartoon characters, or favourite foods.
Handprint Art: This is a classic project that never gets old. Kids love making handprint art, and it's a great way to capture a moment. You can use finger paint, acrylics, or even watercolours to create beautiful and unique works of art.
Splatter Paint: Let your kids get messy with some splatter paint! All you need is some washable paint, a canvas or paper, and a willing participant. This project is excellent for outdoor play and can be lots of fun.
Painting Projects for Adults
Painted Furniture: Give your old furniture a new lease on life with a fresh coat of paint. This project can be as straightforward or as intricate as you want it to be, and the possibilities are endless. If you wish to add a pop of colour to a room or create a statement piece, painting furniture is a great way to get creative.
Abstract Art: Channel your inner artist and create some beautiful abstract art. You can use acrylics, oils, or watercolours to create a unique and stunning piece of art everyone will admire!
Painted Mason Jars: Mason jars are versatile and inexpensive items that can be used for various projects. Painting them is a fun and easy way to add colour to your home decor. You can use them as vases, candle holders, or even storage containers.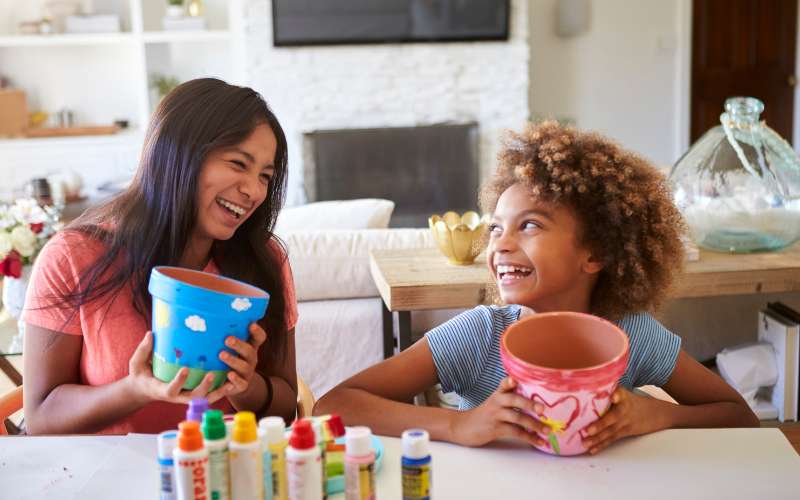 Get ready to unleash your creativity with the stroke of a paintbrush! Painting is an incredible avenue for self-expression that offers a wide array of captivating projects to choose from. Whether you're embarking on a collaborative masterpiece with your kids or immersing yourself in a personal project, painting provides a fun and easy way to relax, unwind, and unleash your inner artist. So, consider this your friendly nudge to dive headfirst into the world of painting and embrace the joy of self-expression through vibrant colors and captivating brushstrokes. Let your imagination run wild as you create stunning works of art that reflect your unique vision.
We hope you find inspiration from our round up of 24 painting projects – there's something for everyone!
24 Painting Projects and Crafts
Discover a treasure trove of 24 engaging painting crafts for kids and adults that will unleash your inner artist. From fun and easy projects to intricate masterpieces, these creative ideas will inspire painters of all ages. Dive into a world of colours and let your imagination soar!
Latest posts by Emily Smith
(see all)