Fall For A Fabulous Find: The Hidden Gem You Need This Season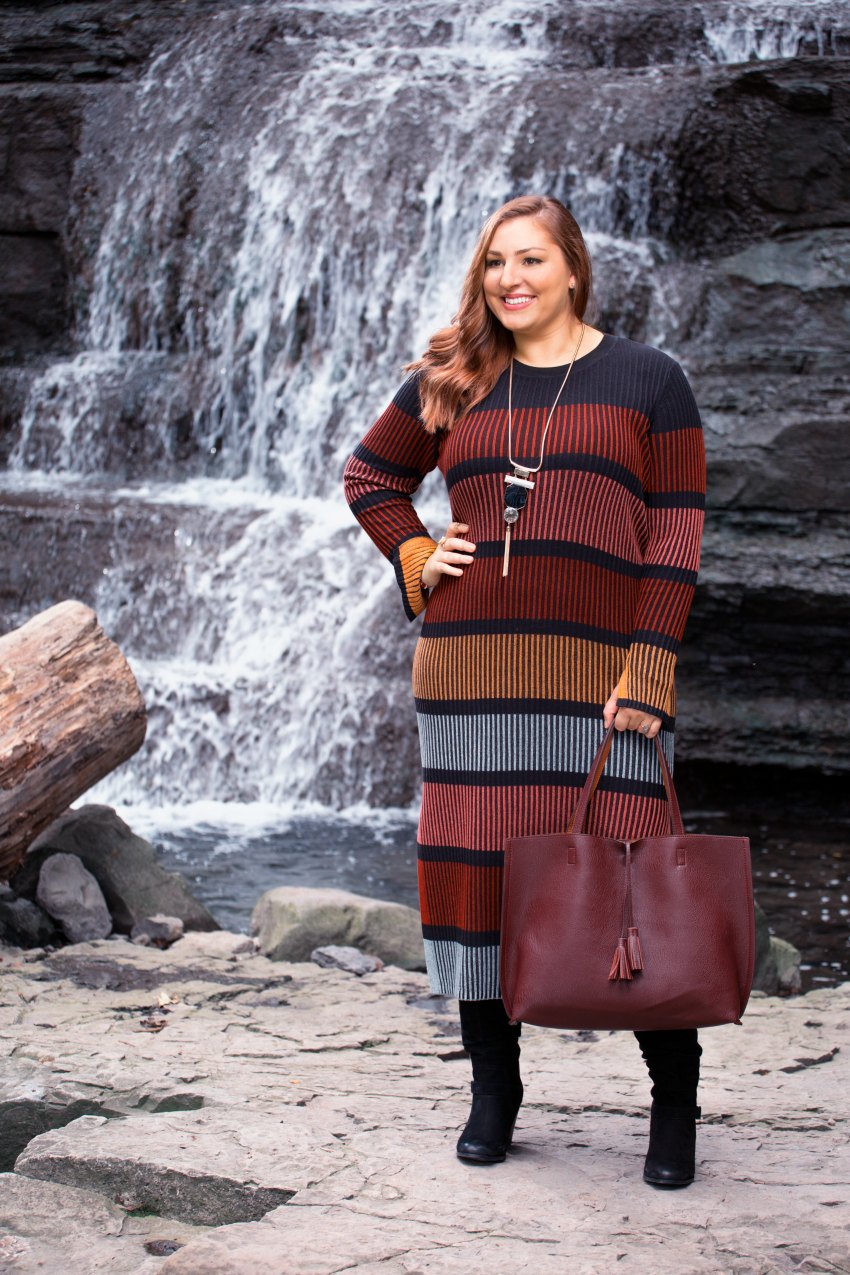 Fall is a fashion lover's dream. The colours, textures, layers, and accessories are enough to send your head spinning round and round. And to be honest, sometimes I feel like that when I am shopping for a new season. There are so many different styles and directions you can take your wardrobe and sometimes it's easy to be hastily swayed by trends. Before diving head first, it's a good idea to think about what you really want. What are the pieces that you can add to your closet that will make every other fall staple you own come alive?
Before I began my search at Place D'Orleans for the perfect fall outfit and that one hidden gem among the stores that I would cherish all autumn long, I flipped through the September issue of my favourite magazines and searched for inspiring looks on Pinterest. Then, I took inventory of what I already had in my fall/winter wardrobe and wrote down (in my little style book) the pieces that I wanted to add: a long sleeve dress, a statement necklace, suede boots – and most importantly, a handbag that would complete my everyday outfits and scream F-A-L-L.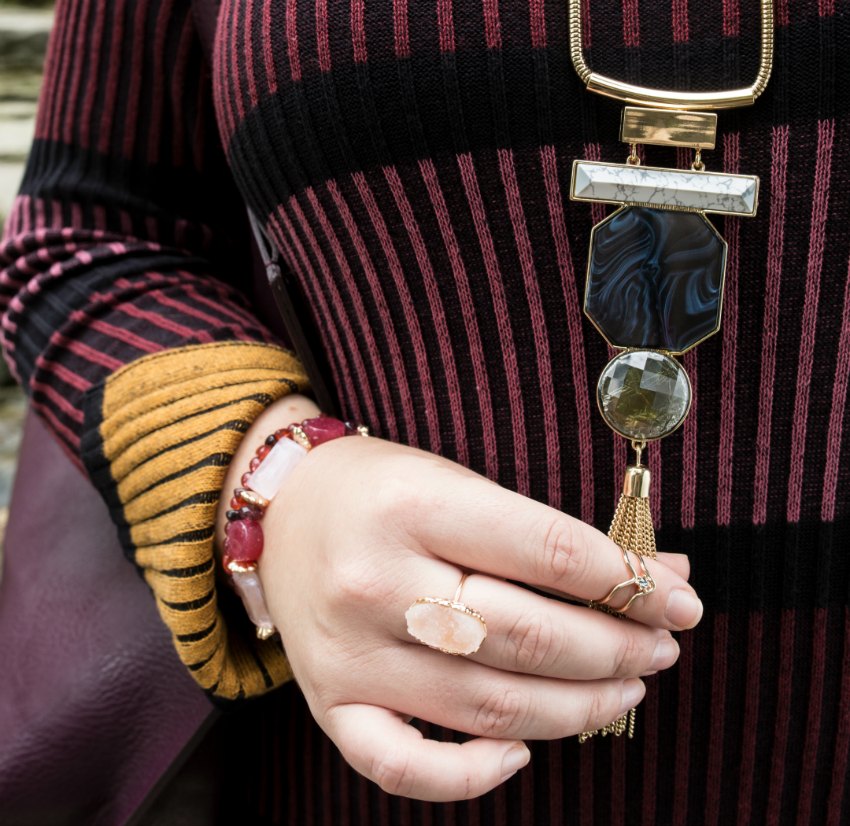 I was so thrilled to find my hidden gem at American Eagle in Place D'Orleans Shopping Centre. The Street Level Tassel Tote caught my eye right away and I knew it was a special find. What really sealed the deal was when a friendly sales staff told me it was reversible! On one side, you get this deep burgundy colour and you can flip it inside out to reveal the rich cognac hue. How perfect is that? Two fall bags for the price of one!
Now that I found my hidden gem, it was time to put my fall outfit together. The next score was a beautiful rib-knit dress from H&M, along with a bold statement necklace, raw stone rings, and beaded jewel bracelets.
My final stop was ALDO, in search for the perfect suede boots I could wear with dresses and jeans. I couldn't believe my luck when I spotted a fabulous pair of black suede slouch boots. They were exactly what I had in mine and tied together my boho-chic look marvellously.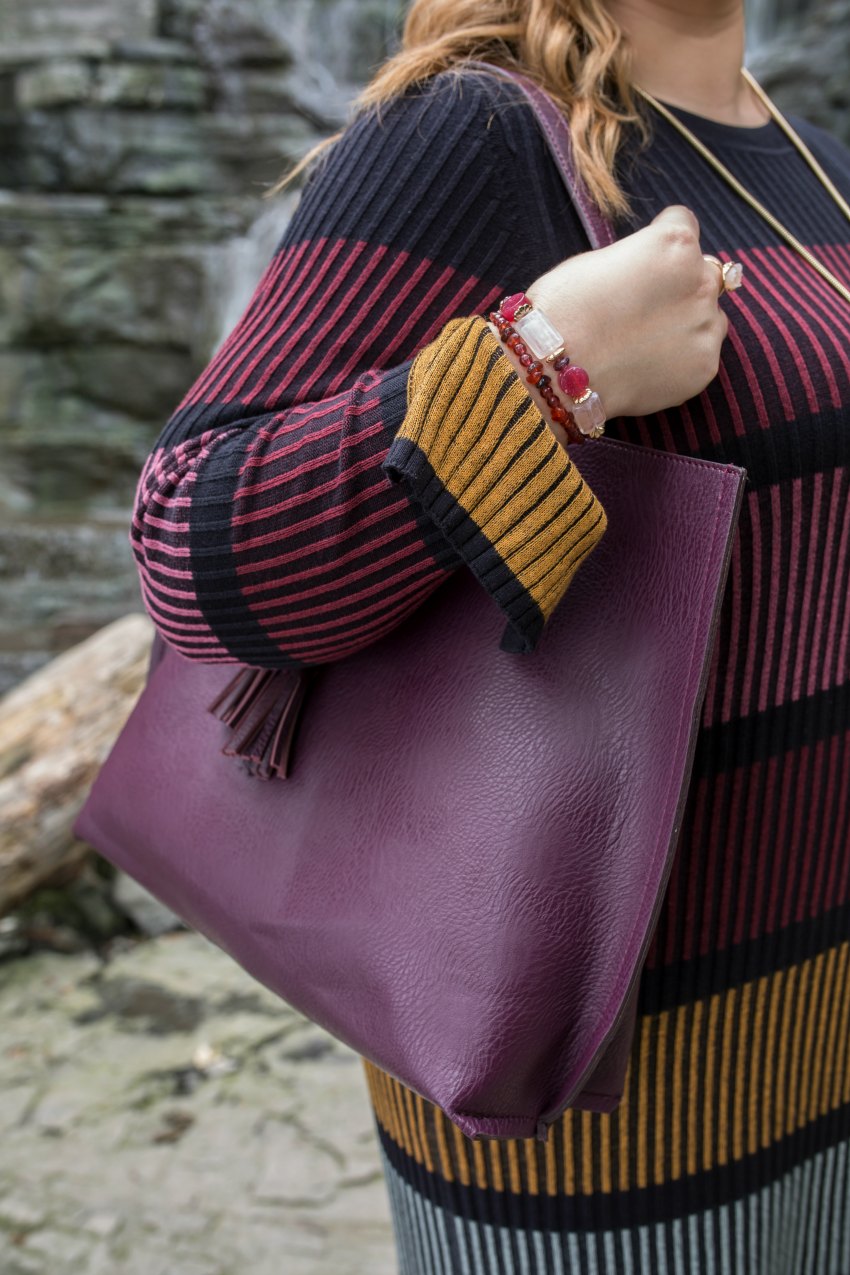 Just like Place D'Orleans is full of hidden gems, so is the town of Orleans. Myself, along with three of Ottawa's most trusted fashion bloggers, Alyssa Beltempo (Ms.Beltempo), Coralie Charles (Coralie's Closet), Erin Graham (Erin Elizabeth), showcased our cool-weather style at some of Orleans' favourite hang outs – including The Waverly East, Frito Mania, Mer Bleu Conservation Area, and my selected hot spot, Princess Louise Falls. Our fashion campaign photos were taken by none other than the lovely Zara Ansar, local photographer and blogger.
It was a first for me to visit the iconic falls and I was awe at how beautiful they are. It's a spectacular hidden gem worth seeking out for a visit or a fashion photoshoot of your own!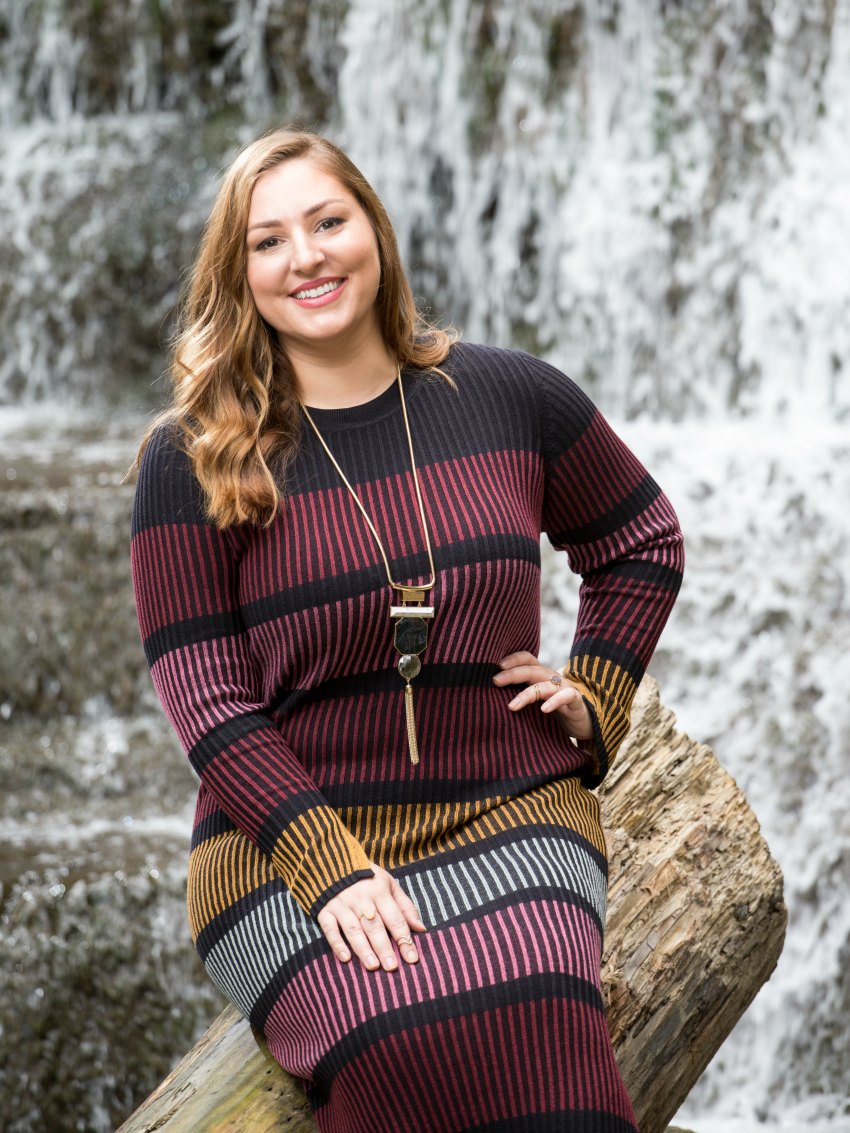 Fall is just around the corner, and Place D'Orleans wants to celebrate the new season and spoil one lucky fashionista with an amazing $500 shopping spree! They will be running the Fall Fashion contest starting September 26 and ending October 7th 2016. The full details will be announced on their Facebook page, so be sure to like them as not to miss their announcement.
Good luck and happy shopping friends!
This piece is in partnership with Place D'Orleans' Fall For A Fabulous Find Campaign.
Latest posts by Emily Smith
(see all)