How To Make Your Hot Chocolate Bar Shine This Christmas Plus The Best Peppermint Hot Cocoa Ever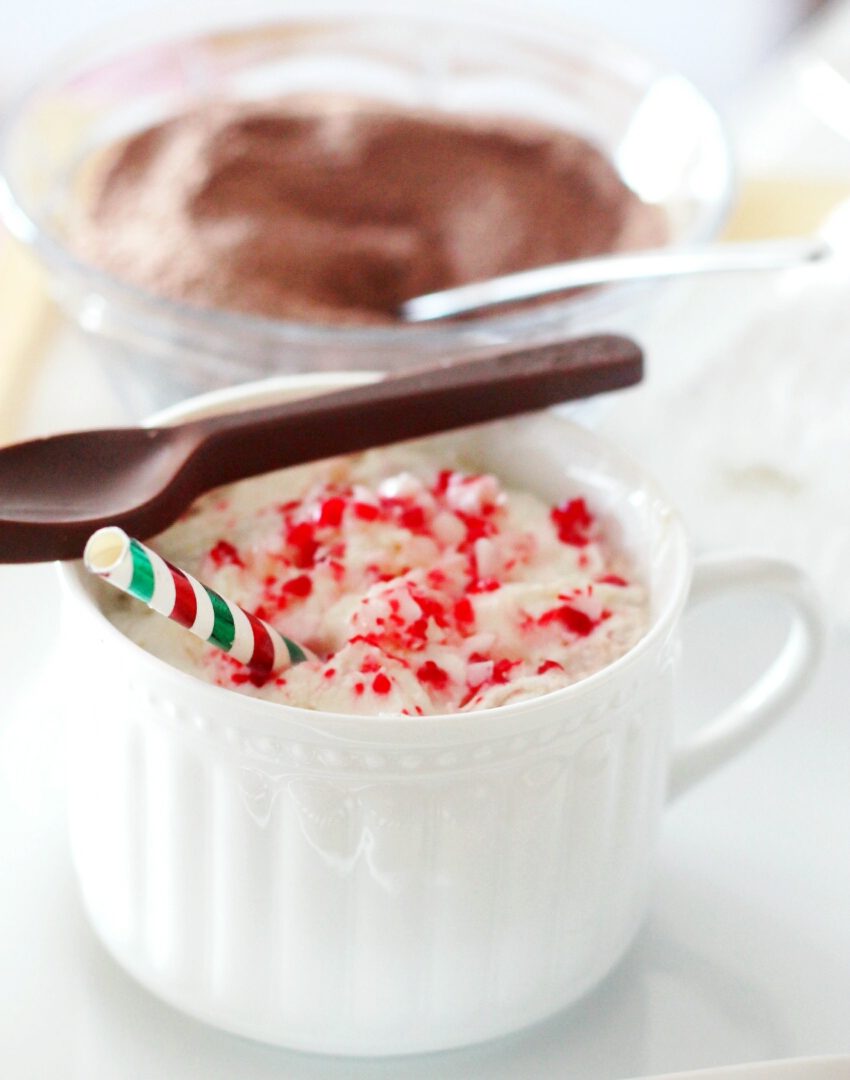 Do you set up a hot chocolate bar for the holiday season? I have done it for the last few years and now it's become a family tradition. It's a warm way to welcome your guests, both small and tall, with a hot treat that's hard to refuse. My kids are big fans of our hot chocolate station, where they get to add their favourite extras like marshmallows, crushed peppermint, chocolate sprinkles, whipped cream, and more!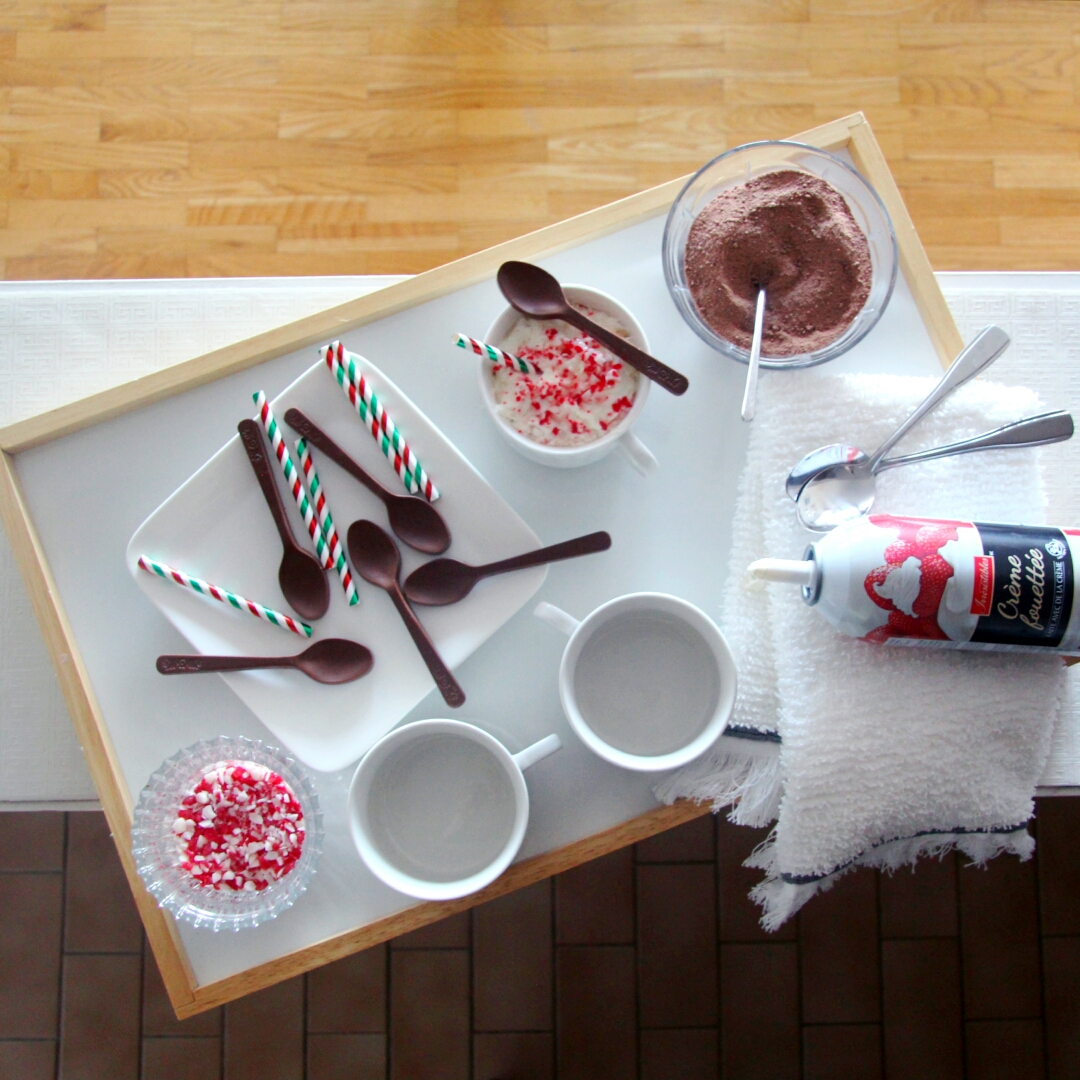 It doesn't take much, just a corner in the kitchen or dining room where you can set a tray with mugs, jars, spoons and napkins. That way it's all set for when you are serving the hot cocoa, whether you're using a mix or making it from scratch. Here is a list of items you can add to your hot chocolate bar…
Items to set up your hot chocolate bar
Mugs
Paper straws; I cut mine in half, so they are the perfect size – and I add them to the kids cooled hot cocoas (think, lukewarm!).
Chocolate spoons
Crushed peppermint candy bits
Candy canes
Crushed peanuts
Napkins
Fresh additions to your hot chocolate bar
Whipped cream; try my whipped coconut cream recipe.
Raspberries, cherries or strawberries; skipping the candy? add fruit on top of the whipped cream instead.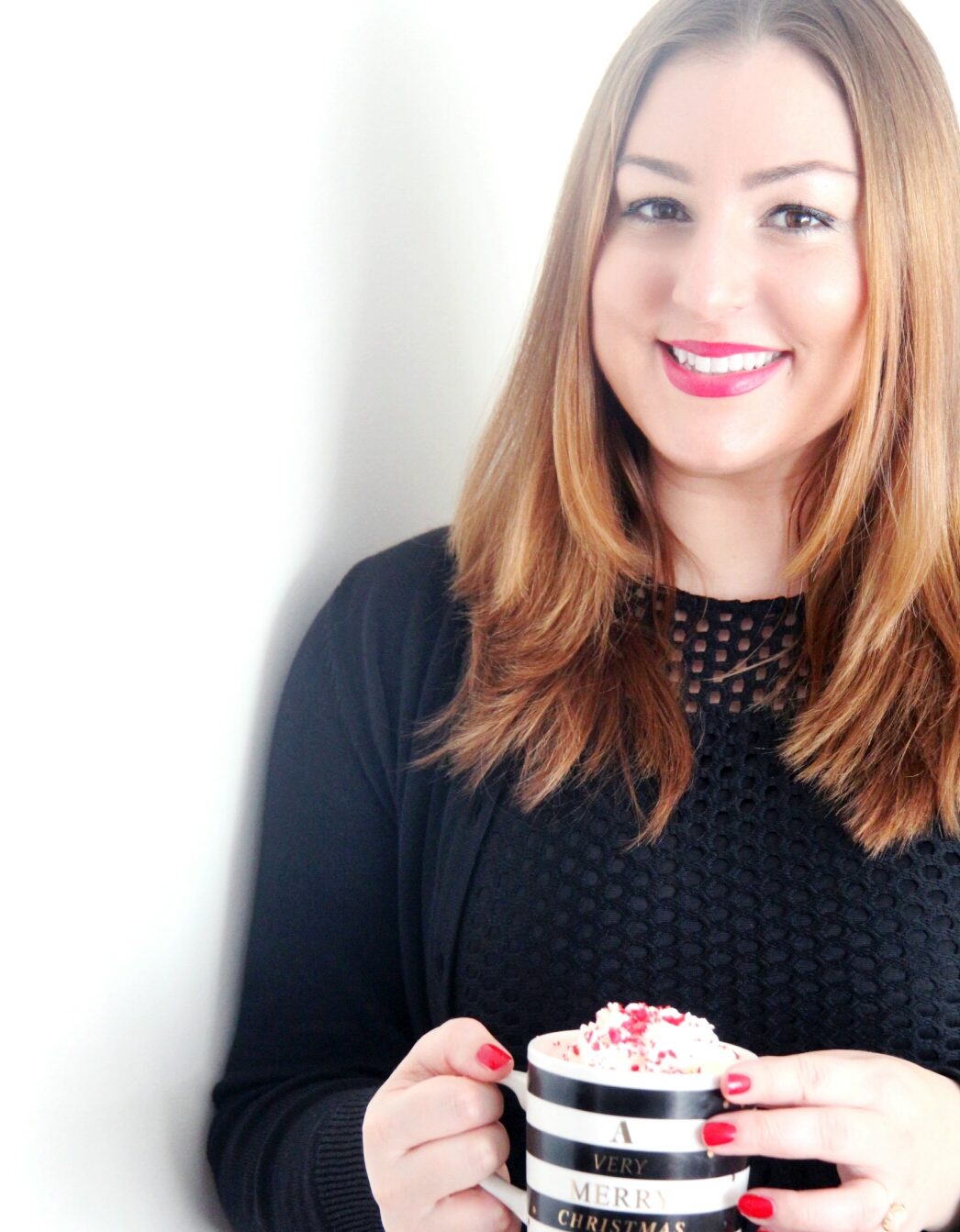 We love to make homemade hot chocolate, because it's super easy and delicious! You can easily switch up the flavour extract to create tasty and personalized varieties.
Print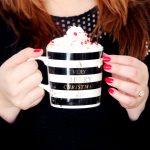 My Favourite Peppermint Hot Cocoa Recipe
---
4 cups

of whole milk or canned coconut milk

3/4 cup

semi-sweet chocolate chips or good quality chocolate

1 tsp

pure peppermint extract
---
Instructions
In a medium-sized pot, over medium heat, warm up milk for 2 minutes, stirring continuously.
Add in chocolate and continue stirring for 5-8 minutes as the chocolate melts into the milk.
Add in peppermint extract.
Once preferred temperature is achieved, serve right away.
Top with favourite whipped topping (try coconut whipped cream!) & sprinkle with crushed candy canes. Enjoy!
Notes
I personally find this hot cocoa sweet enough, but you can always add sugar if need be.
Your hot chocolate bar is sure to be enjoyed by kids of all ages, and grown-ups alike. You can certainly also offer a splash liquor to the adults drinks like, Peppermint Schnapps, Vanilla Vodka, Kahlua, or Bailey's Irish Cream. Serve with some homemade holiday baking for a delightfully festive afternoon!
I'd love to hear what your favourite hot cocoa addition is? Please share it in the comments.
Happy hosting friends!
Latest posts by Emily Smith
(see all)