A Foodie's Guide To Old-Aylmer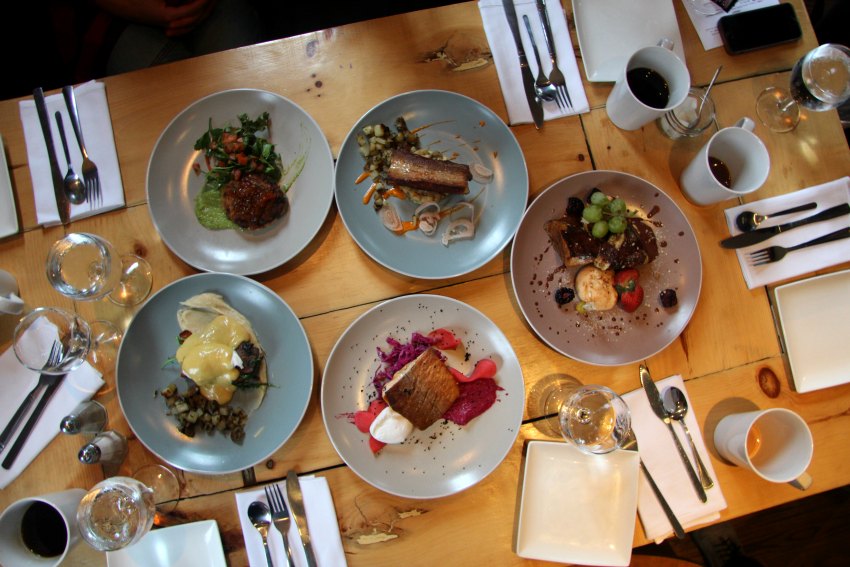 After a recent staycation in Old-Aylmer, I knew I had to share with The Best of this Life readers a few of the delightful foodie hot spots we discovered. There's no time like the present to plan a visit to this charming town and enjoy all it has to offer, especially all the food!
Antonyme (150 Rue Principale)
"Stop everything and come to Antonyme for their tapas," was what I shared across all social media channels after my first few bites of the amazing dishes at Antonyme. On a rainy Sunday morning, my husband and I walked into one of the coziest joints on Rue Principale in Aylmer to enjoy an incredibly delectable meal amongst new friends. The atmosphere is super chill, friendly and most of all – the food is delish. What I've always loved about tapas is that you get to try lots of different foods in one sitting. A bite or two here, a bite or two there. It's wonderfully satisfying, especially when it's as amazing as the food at Antonyme.
Béatrice et chocolats (101 Rue Principale)
Chocolate lovers rejoice! Not only is this quaint chocolaterie an adorable shop in of itself – the selection of divine chocolates is almost limitless. There really is something for everyone's taste. And taste-y, they are. I've had the pleasure of enjoying Béatrice et chocolats' treats on more than one occasion and I can tell you with the utmost resolve, they are magnificent! Whether you're looking for something sweet to enjoy or an exquisite gift for a foodie-friend, Béatrice et chocolats is the place to visit.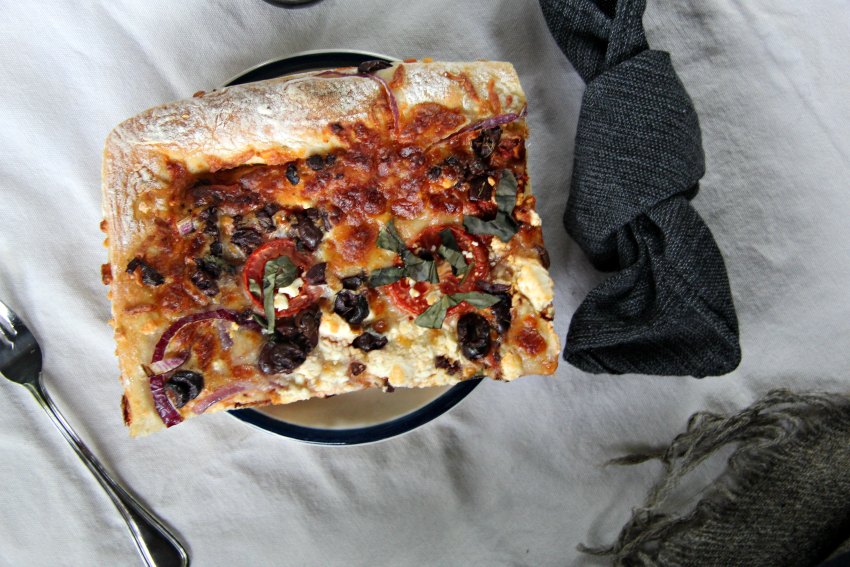 Boulangerie Aux Deux Frères (146 rue Principale)
Do you have a thing for pizza? Boy, is this the place for you. Boulangerie Aux Deux Frères makes one hearty, rustic style pizza consisting of a baguette-like crust topped with loads of cheese and vegetables. It makes one tasty addition to a fall picnic, I must say. My husband raved about this pizza for...what am I saying, he's still raving about it! We'll be back for more. Boulangerie Aux Deux Frères also offers an assortment of freshly baked breads which are known to cause a line up down the street on any given day!
Bistro L'Autre Oeil (55 Rue Principale)
All the beers you could ever imagine? Check. The perfect menu of pub food faves? Check. A fun, down to earth, happening vibe? Check. This is the place to go hang out on a Friday night with your friends. The kind of place that I imagine would befriend you after a few visits and even remember your favourite drink. I'm not even kidding, that's the kind of atmosphere you'll find at L'Autre Oeil. Not to mention one of the longest lists of beers and ciders I've ever seen! I enjoyed a tasting of a few unique ciders that were out of this world, especially paired with their scrumptious charcuterie platter.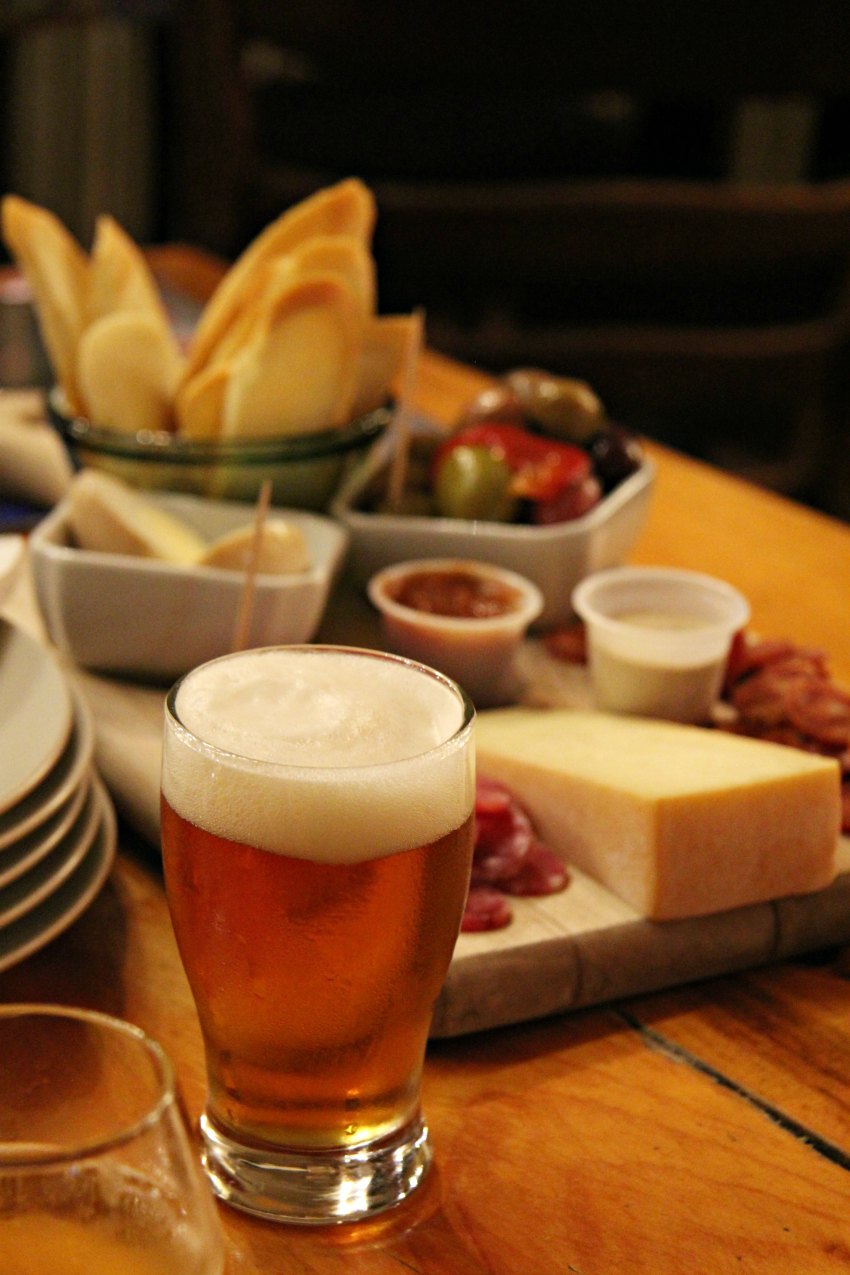 The British Pub (71 Rue Principale)
My husband and I had the pleasure of staying at The British Hotel this fall and of course, we took in a late night snack and drinks at the British Pub, the hotel's restaurant. They have a terrific selection of beers on tap, and a lengthy list of whisky, scotch, rye and bourbon to choose from. I personally tried one of their Glasgow Mules – which was perfection! In a surreal sort of way I felt we were sitting in a typical pub one would find in London England. The British Pub offers classic pub-style food that everyone loves and lots of seating options, from the family-friendly booth by the large windows to the hub of the sports bar.
As you can see, there are lots of foodie options in Old-Aylmer for you to enjoy! And these are just the places that I've personally tried, there are even more waiting to be discovered.
If you've been looking for a new spot to try in and around Ottawa, definitely check out Old-Aylmer, it's so quaint and has a Stars Hollow feel along Rue Principale you can't help but love!
Plan a Visit This Weekend For Some Christmas Fun!
This weekend would be the perfect time to plan a visit to the heart of Old-Aylmer since there are some fun holiday activities happening. You'll be able to shop at a traditional Christmas market, held in the British Courtyard, as well as watch the annual Santa Claus parade, on December 3rd. Also to be noted Béatrice et chocolats will be selling a special edition hot chocolate drink the day of the parade to enjoy on the spot, as well as a mix to make at home. Yum!
It's going to be a very festive weekend and a great way to kick off the Christmas season.
Let me know if you get a chance to try these foodie treasures – I'd love to hear about your experience!
Latest posts by Emily Smith
(see all)