Fresh Take On Nautical: His & Hers VANS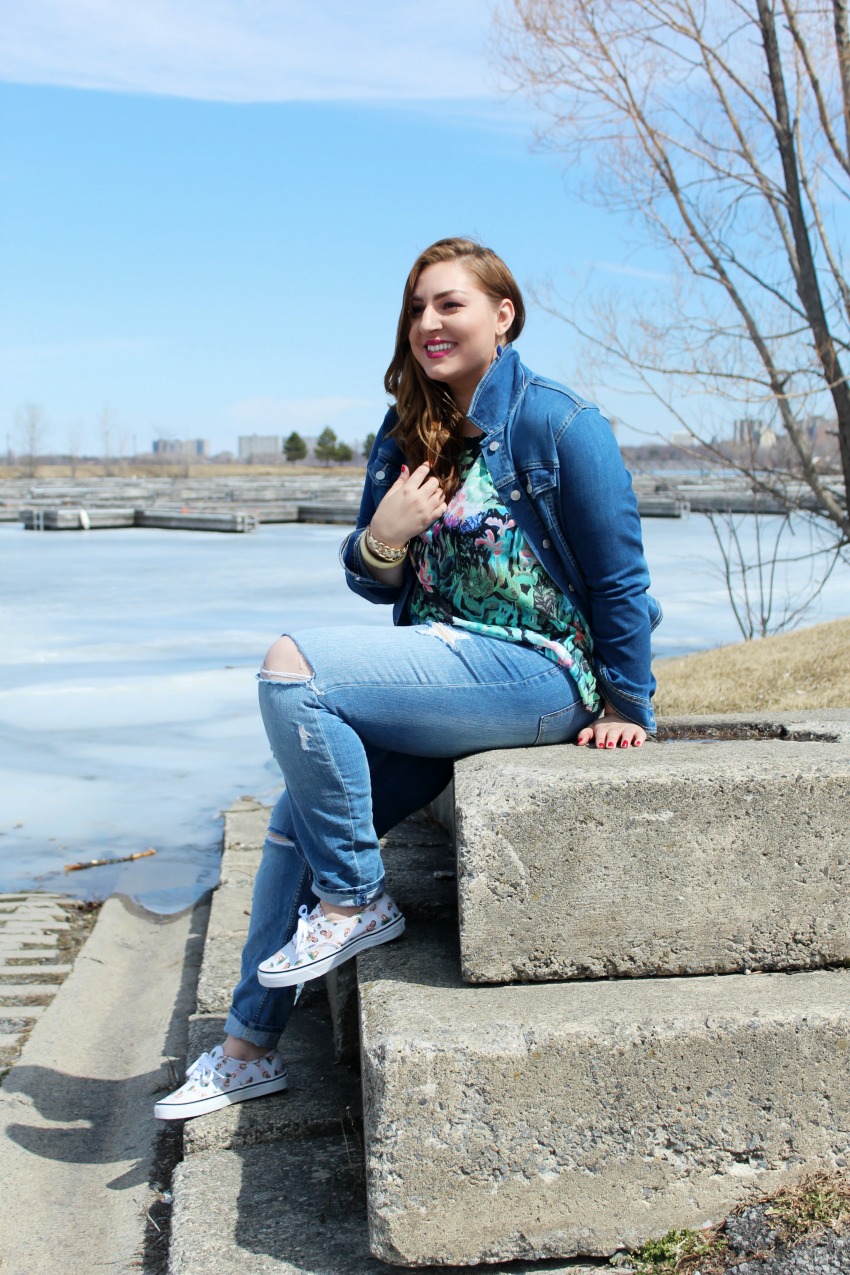 Yesterday the sun finally came out to play, does that mean that spring is here to stay?! We sure hope so! I've been dying to wear my new VANS from Union Jack Boots (there was no way I was going to put them on while there was still snow on the ground). They are the freshest low tops around – I mean, I just swooned over the hula dancers. Aren't they stellar?
Her Look
I could style these shoes so many different ways. For this look, I paired a tropical print blouse with denim to tie in the island design on my shoes, and accessorized with nautical inspired jewelry. I also wore this look with a boat-neck navy and white striped shirt, and I loved the weekend-casual feel to it. These shoes are perfect for park days and Sunday city walking.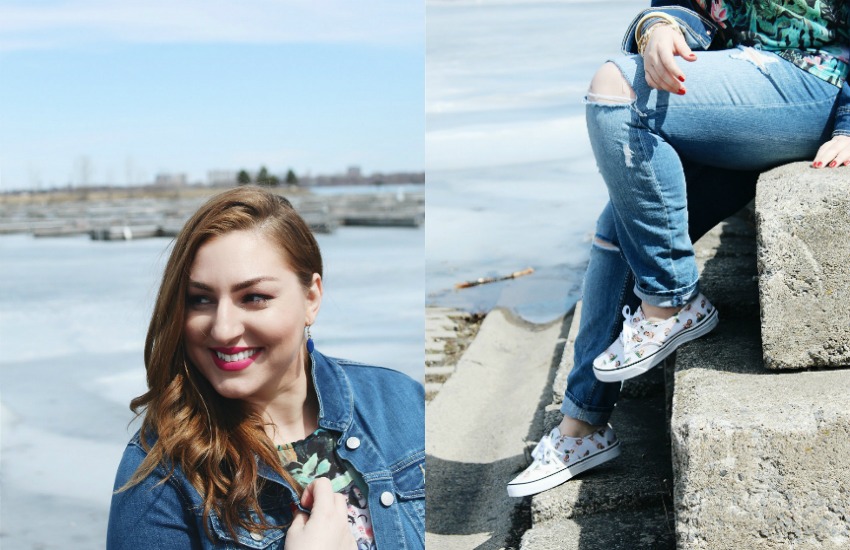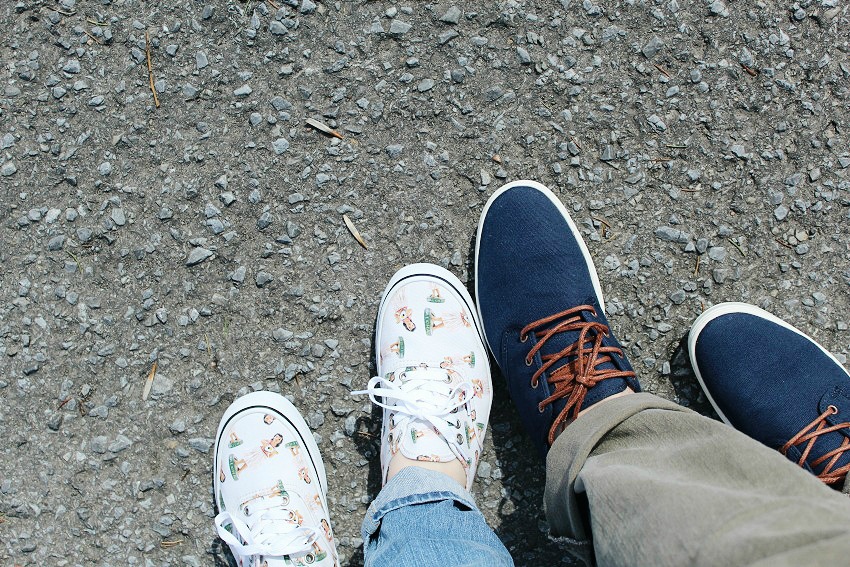 My husband has always been a huge fan of VANS, so I asked him to create a nautical look with his new Worchester Knit Ludlow VANS. I mean, he was a sailor after all in the U.S Navy for four years, so I figured he could pull it off 😉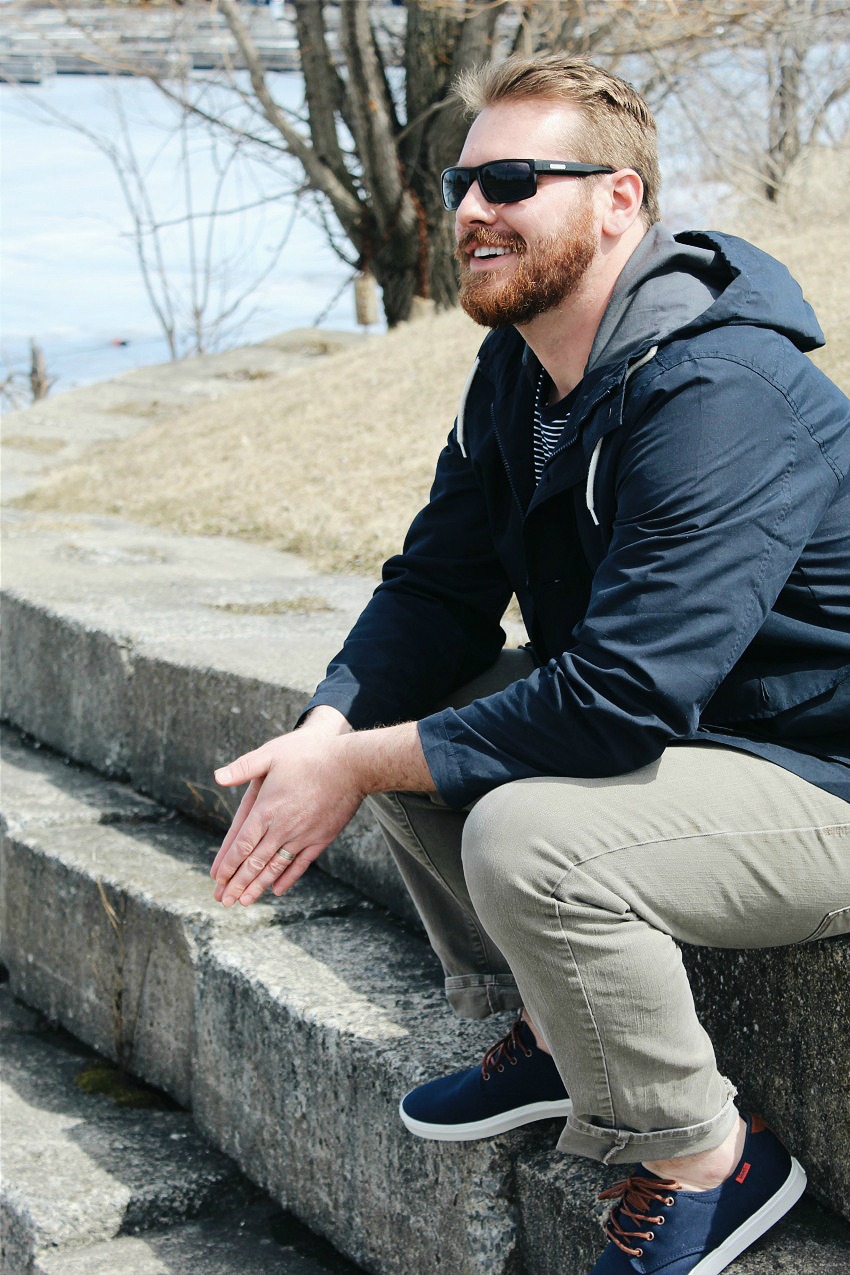 His Look
Relaxed coloured denim, messy cuffs (got to show off those shoes!), navy striped tee, boat windbreaker and sports sunglasses. This style is casual take on classic nautical, which is ideal for land-lovers. You don't want to look like you just lost your boat, am I right? Just enough accents of boat wear, pull this outfit together.
Well played Mr. Smith.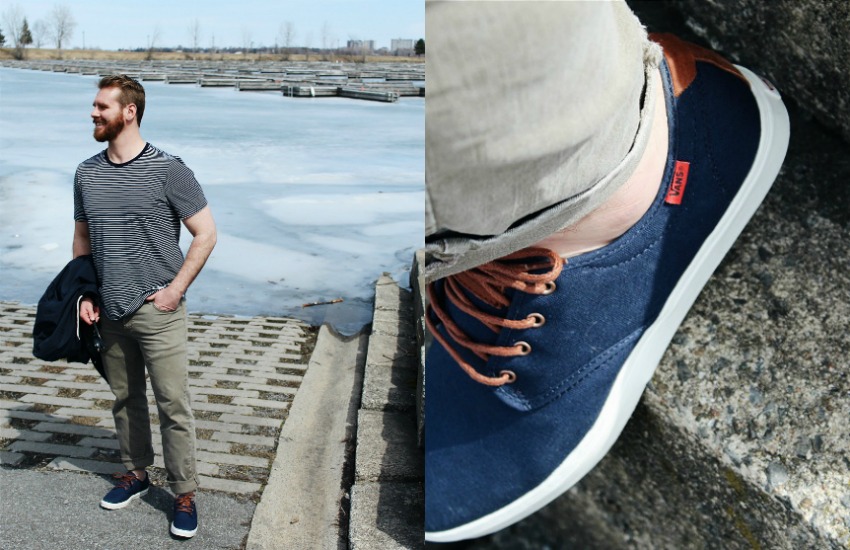 We could live in these shoes this season, and probably will. They are stylish and extremely comfortable to wear and walk in.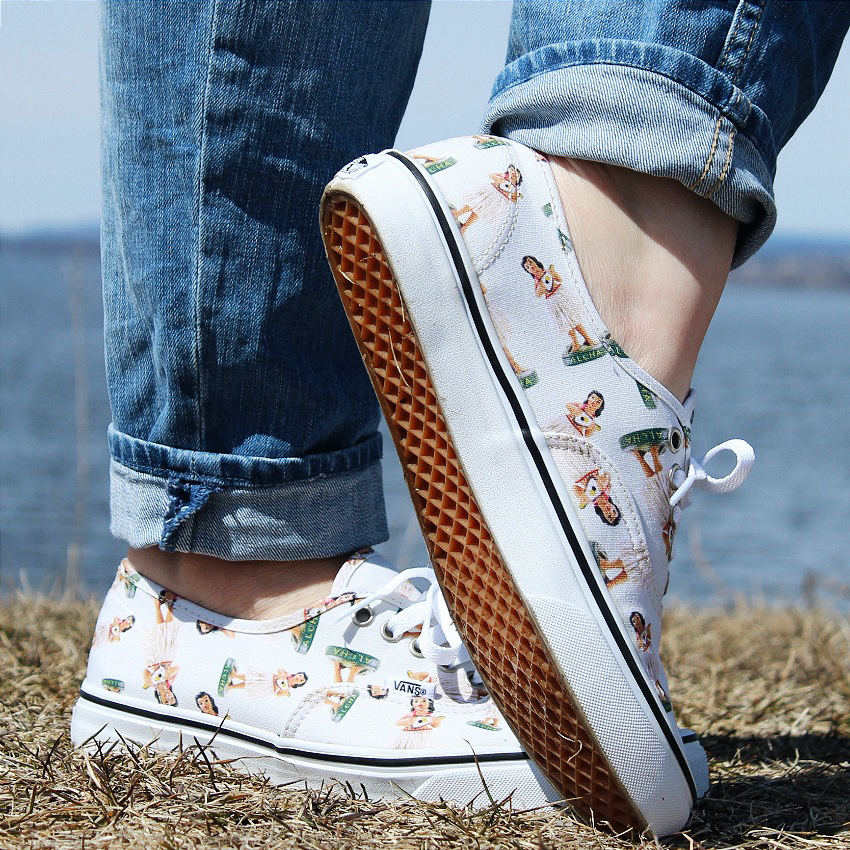 Union Jack Boots has the latest VANS styles and other coveted shoe brands, such as Dr. Martens, Converse, and Blundstone – to name a few. Visit their online shop to see the full selection.
Are you already hooked on VANS? What do you think of our his & hers looks?
---
The Best of this Life received products from Union Jack Boots for editorial purposes. All opinions are personal.
Latest posts by Emily Smith
(see all)