Discover The Freshly Renovated Indigo Pinecrest in Ottawa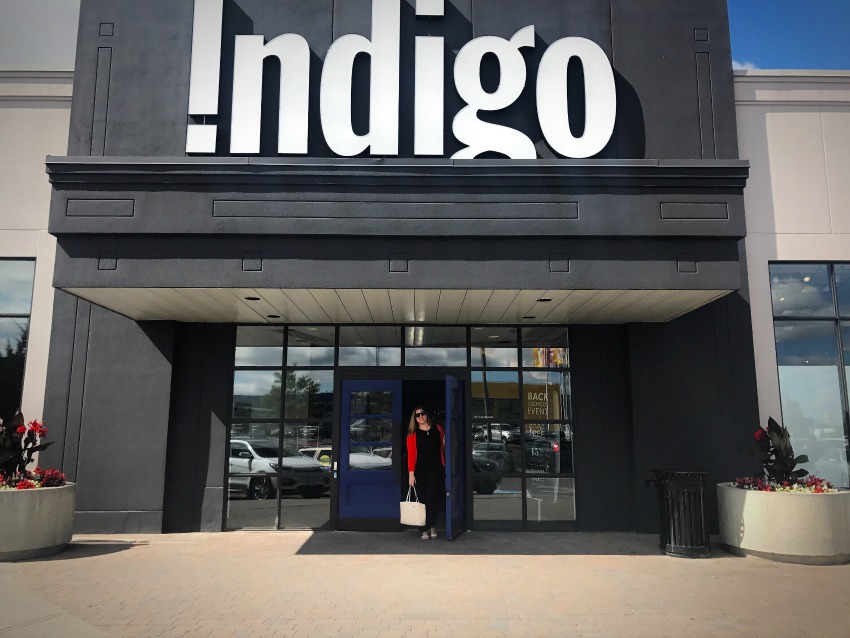 Explore The New Indigo Book Store in Ottawa
There is something magical that happens for me in bookstores and I am sure I'm not alone in feeling that sensation. When I step into a bookstore, I am overwhelmed with possibility and enthusiasm. The dialogue that runs through my mind goes something like this, should I attempt a new language, brush up on the latest in science, or wait, fiction isn't just for summer, I am going to get lost in a story right now! That feeling of adventure and wonderment when walking through a bookstore has been with me for a long time – and when I wander into an Indigo the excitement is amplified.
Not only will I be perusing the bookshelves but I will likely bump into the perfect toys for my children's birthdays, find home decor I would love to fill my house with and don't even get me started on the fashion items, something about the possibility of walking out of Indigo with the perfect handbag with a new book tucked away in it makes me just a little bit giddy. Needless to say, when I head to Indigo I clear my schedule so I have ample time to tour the whole store – which is just what I did last week when I visited my neighbourhood location.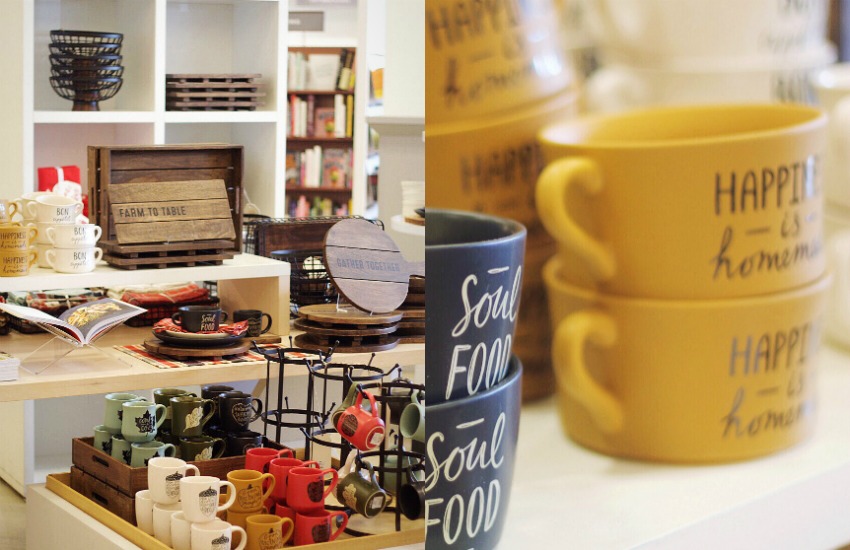 Bright and Open Spaces Are Inviting
The new Indigo Pinecrest is freshly renovated, rebranded from Chapters, and yours to discover. I am simply charmed by its new look! I've been shopping at this location since it first opened back in the day. I can tell you first hand the staff and service is just as friendly and helpful as it's always been. You can look forward to brighter, more open space with the same warm, inviting atmosphere you've always loved. There are new large tables to sit at and stand alone stools near the ends of the book aisles. These are perfect for when you've found a book you just have to take a moment to get lost in before taking it home!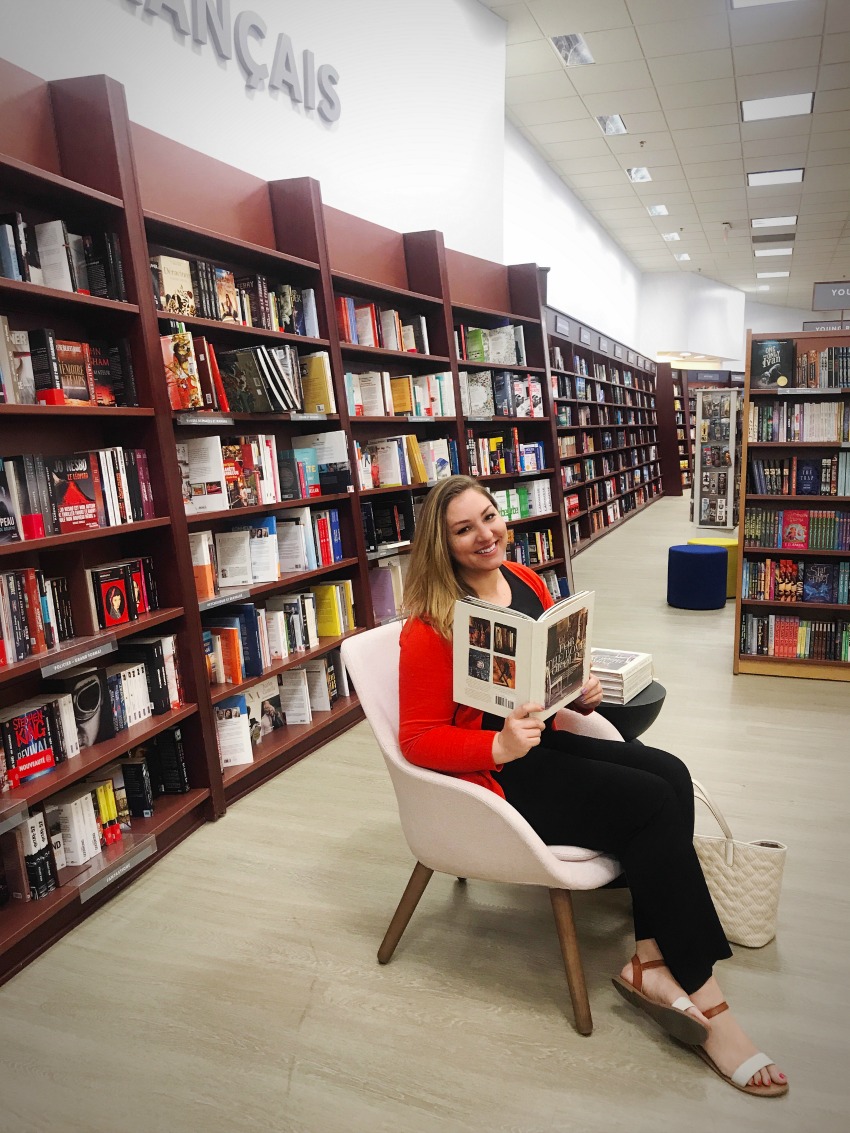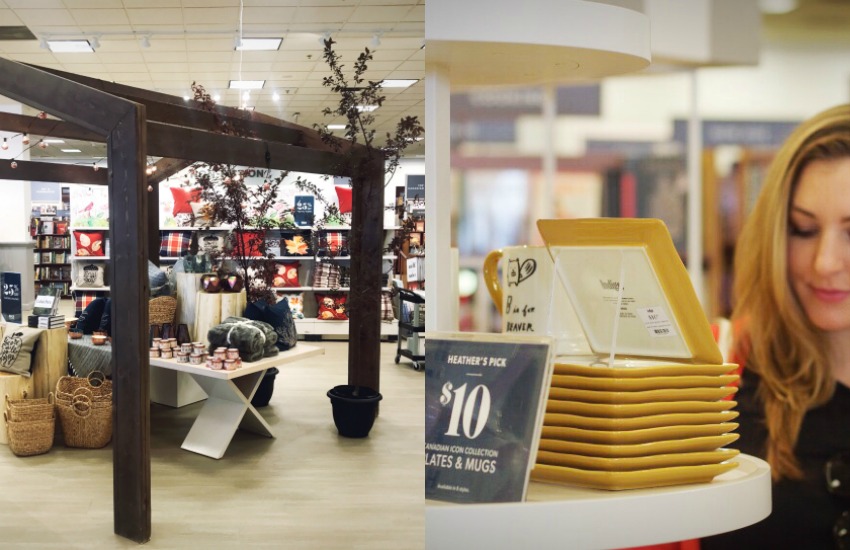 Find Home and Giftware at Indigo
There is so much to love about the new store layout. One thing in particular that stood out to me was the new presentation of home, style and giftware. It is now interwoven with books of each respective category. For instance, among the kitchen items were recipe books, and kitty cornered to a display of jewelry and scarves was a bookshelf with fashion books.
The visual is incredibly alluring! Whether you're purchasing a gift or shopping for yourself, it's never been easier to find that perfect something. They really do offer the best in books, stunning in-house designed lifestyle products and the latest in specialty brands.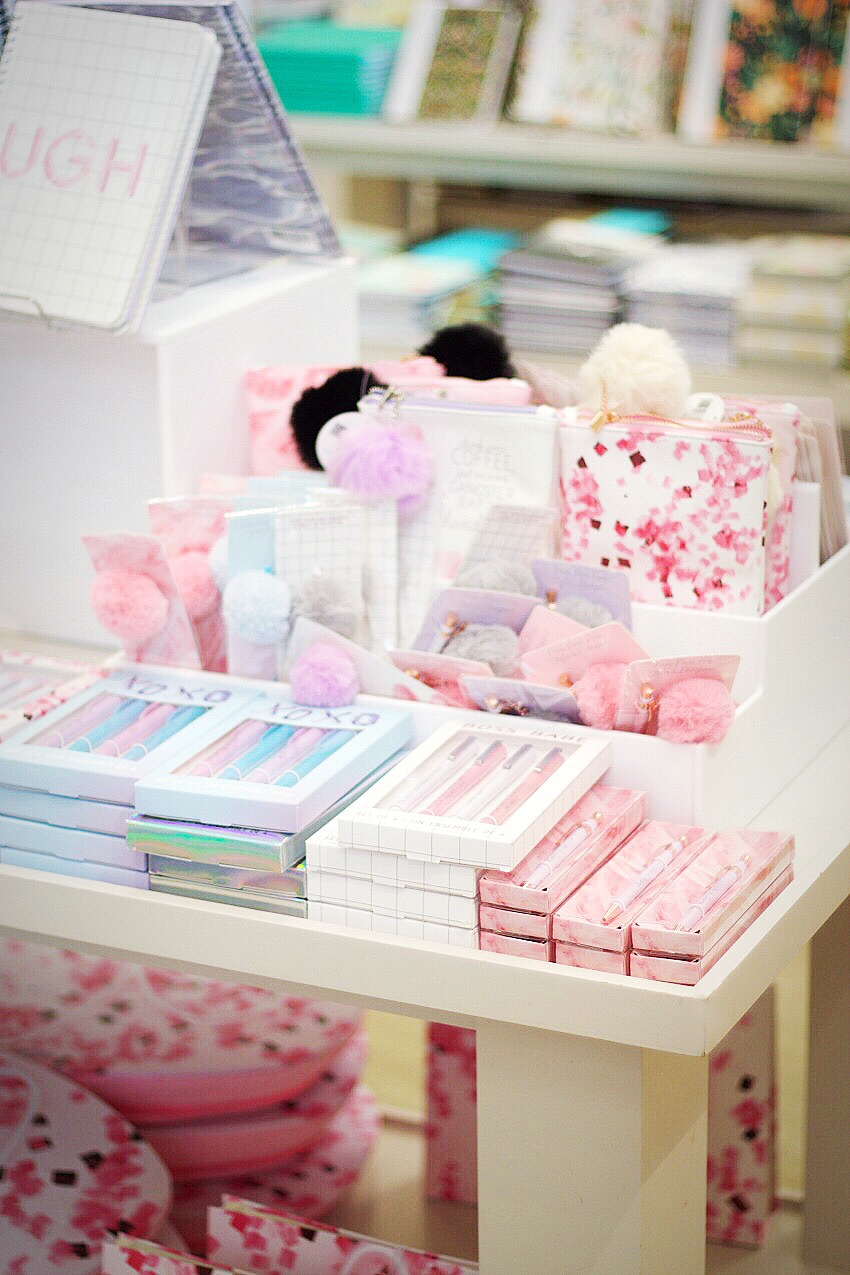 We Love Indigo Kids
Now I wouldn't be a mom if I didn't tell you about the Indigo Kids section. I still remember finding my son's first Thomas The Train at Indigo Pinecrest! It's our go-to store for birthday and holiday gifts. The layout is as awesome as ever, with fun new graphics on the walls and colourful displays. All baby books, gifts and clothing are now in that section as well and the assortment is adorable! Indigo Pinecrest also carries the line of Our Generation dolls in store. Along with the brand's clothes, accessories books and more! They are so adorable and such a great price point too.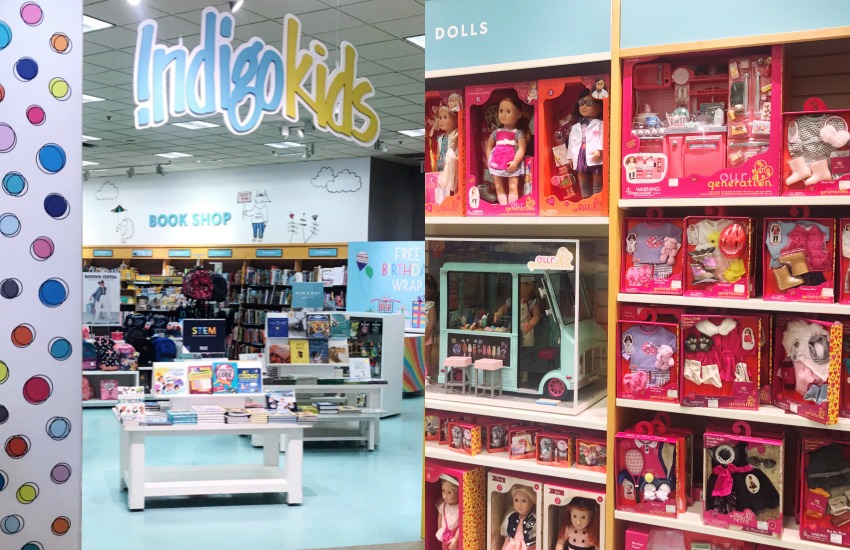 With thousands of books and a beautiful assortment of lifestyle and home decor products to choose from, Indigo Pinecrest is undoubtedly one of my favourite stores. I could talk your ear off all day about the gorgeous renovations, but instead I'll let you discover it all for yourself. That said, if you want to meet up for coffee and a shopping date, I'm down!
---
This piece has been sponsored by Indigo. As always, all opinions are honest and personal.
Latest posts by Emily Smith
(see all)