Gluten-Free Christmas Loaf with Figs, Walnuts and Cranberries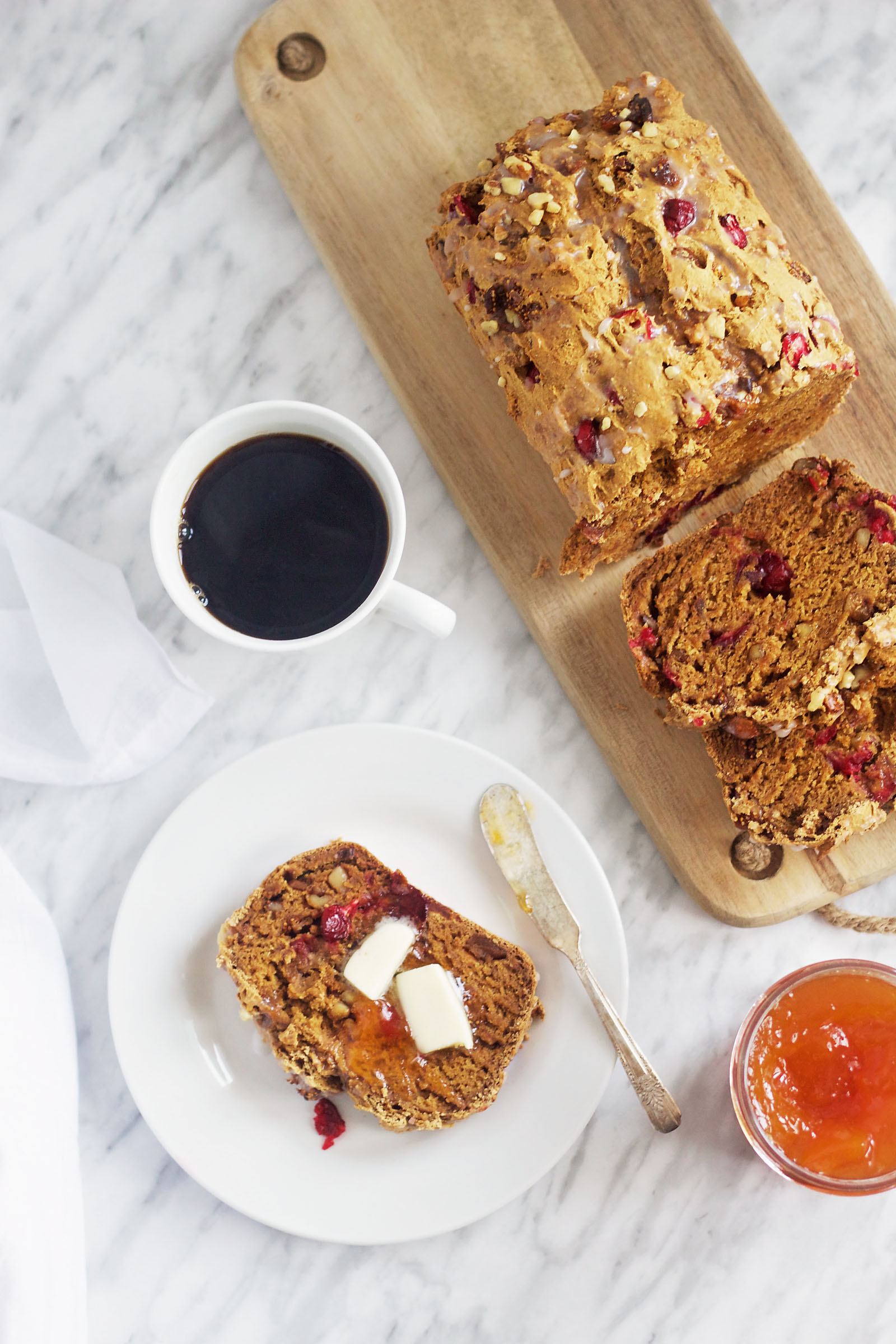 "Oh bring us some figgy pudding, oh bring us some figgy pudding, oh bring us some figgy pudding and bring it right here!" That's the first thing that came to mind when I opened up December's Black Label Black Box. Inside lay a package of soft dried figs, among two other new products, and that line just popped right into my head. And today, I would like to offer my interpretation of the staple holiday dessert, figgy pudding. A Christmas loaf where figs are the star, combined with walnut pieces and fresh cranberries to compliment their taste and create a balance of tart, spicy, and subtle sweetness that is commonly found in so many delicious Christmas recipes. As I mentioned, the idea came to me when I was sent the mouthwatering soft dried Turkish figs from the PC Black Label collection, and I found the inspiration to create my own figgy treat I am pretty sure will be a hit for any special breakfast this holiday season.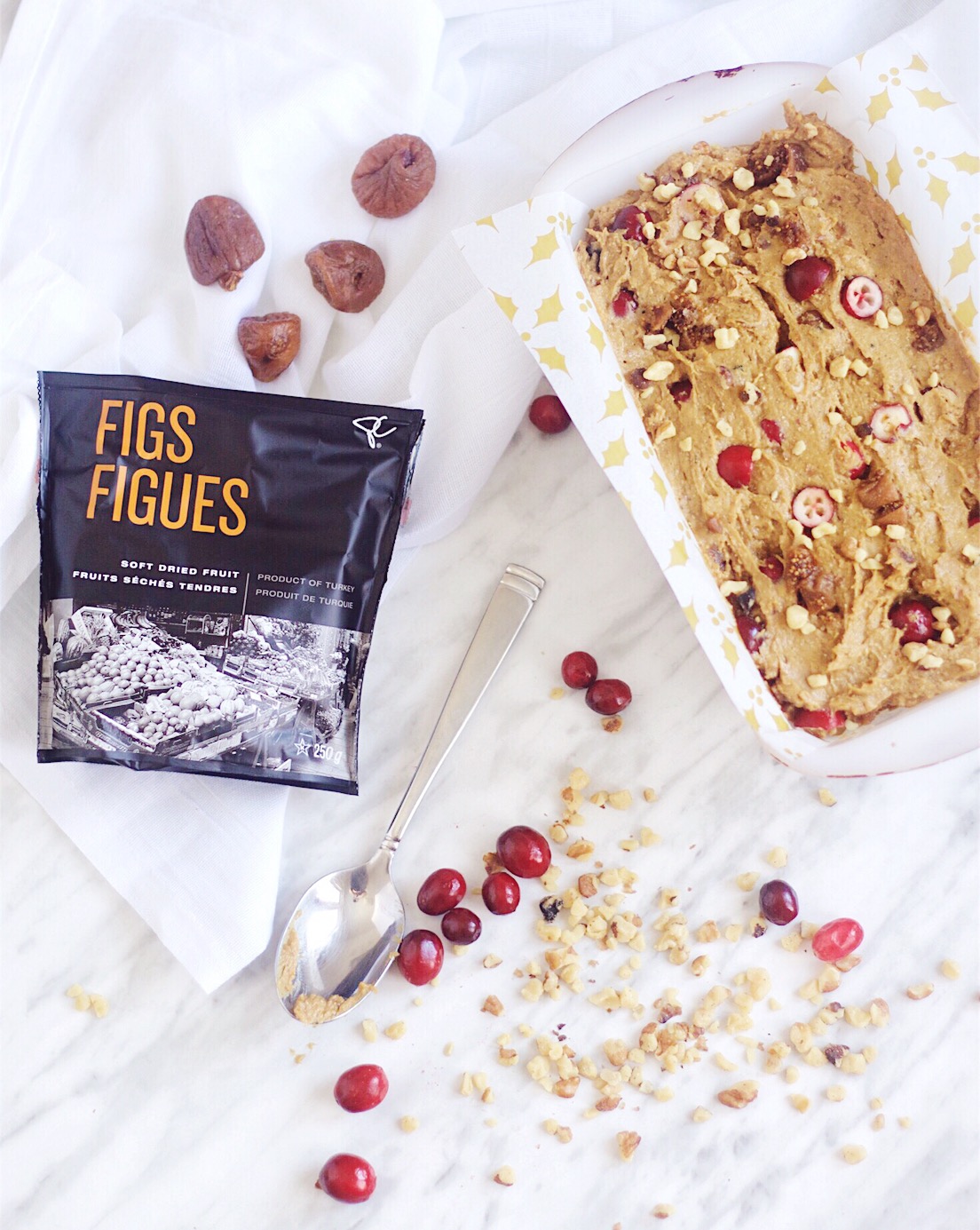 If you're like me then dried fruit are in your wheelhouse when it comes to preparing treats for the holidays. Classically I have gone with dates or apricots for my seasonal baking, but friends let me tell you, figs should not be ignored! These PC Black Label Figs are plump and fresh and wonderful to enjoy on their own or as part of a savoury or sweet dish. Their intense flavour brings a burst of deliciousness to this loaf that just tastes like Christmas to me.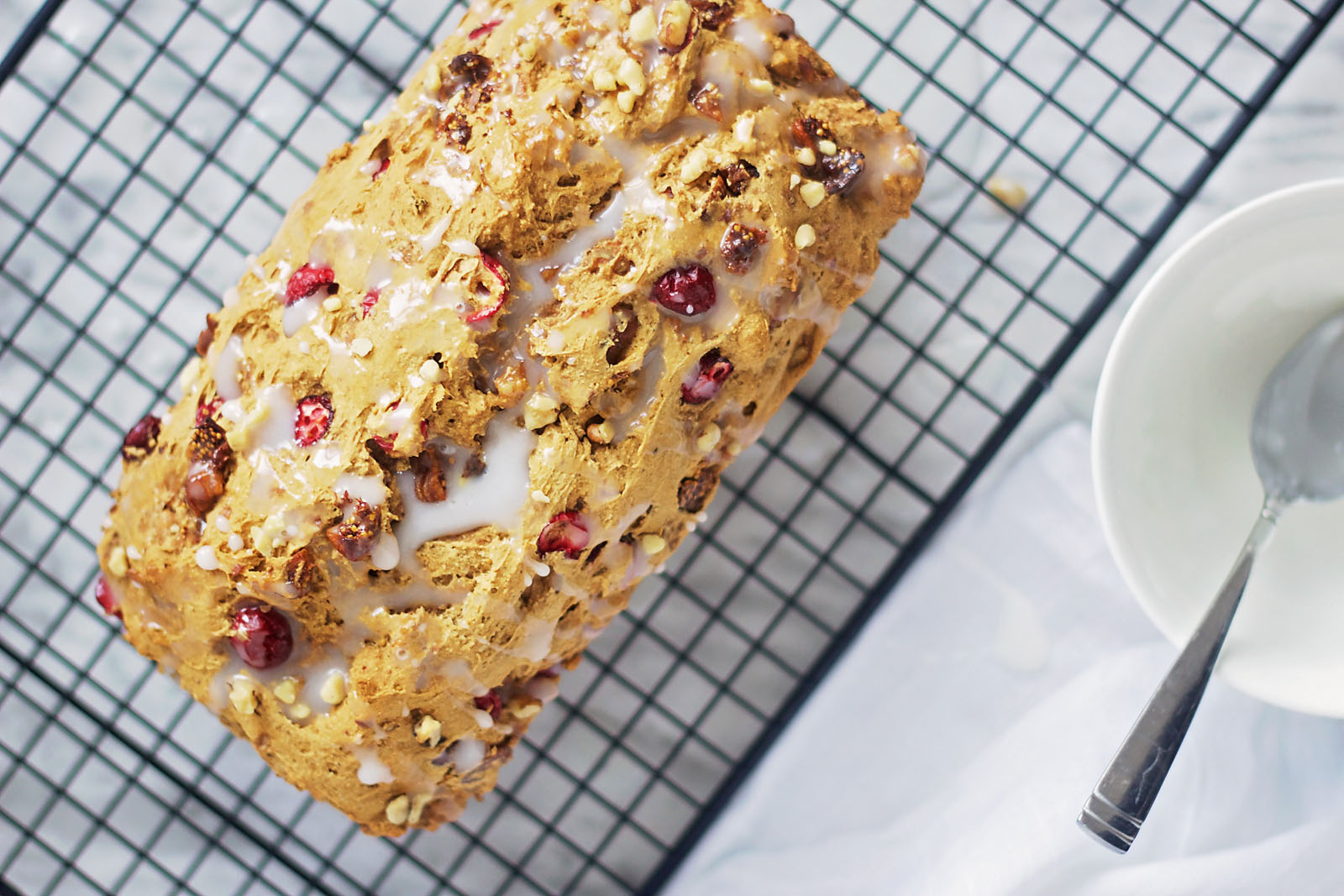 This scrumptious loaf is a perfect addition to your Christmas breakfast and it's easy to make ahead. You can keep it in the fridge for up to a week and reheat it in the oven or toaster oven for a nice warm slice of goodness. Add a touch of butter and jam for a delightful morning treat!
Print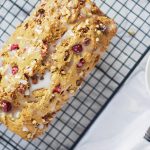 Gluten-Free Christmas Loaf with Figs, Walnuts and Cranberries
---
Author:

Total Time:

1 hour 15 minutes
Description
A beautiful, nutritious breakfast loaf that's perfect for Christmas morning!
---
1 2/3 cup

buttermilk

2 1/2 cup

PC All-Purpose Gluten-Free Flour

1/2 cup

buckwheat flour

1 teaspoon

table salt

1 teaspoon

baking soda

1/2 cup

molasses

1/4 cup

honey

1/2 cup

PC Black Label Figs, chopped

1 cup

walnuts, chopped

3/4 cup

fresh cranberries, halved
---
Instructions
Preheat the oven to 325 F.
Prepare a 9 x 5 inch loaf pan with parchment paper.
Combine all the dry ingredients in a large mixing bowl. Add in the molasses, honey and buttermilk.
Stir the wet ingredients into the dry ingredients until combined.
Mix in the chopped figs, walnuts and cranberries.
Pour the batter in to the loaf pan and using a wet (run under water) spatula smooth out the batter until even.
Bake for 1h15 or until centre comes out clean on a butter knife.
Slice and enjoy!
Optional: Make a glaze with 1/2 cup icing sugar, 1 tsp milk, 1/2 tsp vanilla
There were two other surprises in my December PC Black Label Black Box, both of which will be making an appearance this Christmas: PC Black Label Artichoke Halves and PC Black Label Raspberry Syrup. I absolutely love artichokes and these tender ones are wonderfully flavourful thanks to being lightly grilled prior to being jarred in fine oils, garlic and spices. Yum! They will be a fine addition to my charcuterie boards. There will no doubt be several pancake breakfasts during the holiday season, especially with my kiddos being off from school, and I can't wait to surprise them with raspberry syrup. I couldn't resist taking a little taste and was absolutely smitten with the tart-sweet fruit syrup. I can also see using it in a mixed cocktail!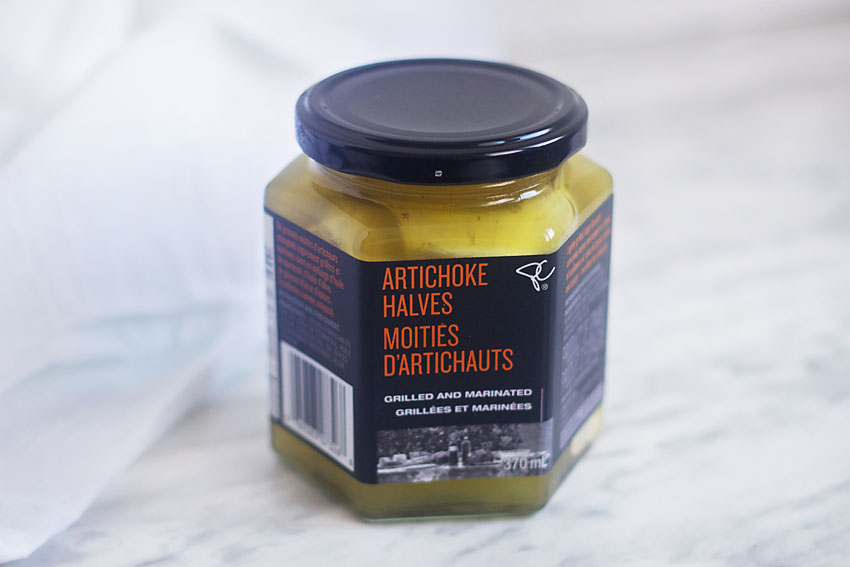 Finding delicious gems from PC Black Label to enjoy throughout the holiday season has been a tradition of my husband and I's since we spotted the brand a few years ago. We've always enjoyed discovering new, unique foods, sauces, and jellies to serve. I hope you've enjoyed following my culinary journey this year with PC Black Label and most importantly, I hope it's inspired you to discover new favourites for your table.
---
This recipe has been created in partnership with President's Choice and the PC Black Label Collection. I am proud to be a #PlayWithYourFood partner! As always, all opinions are personal.
Latest posts by Emily Smith
(see all)