Melt-In-Your-Mouth Gluten-Free Fudge Brownies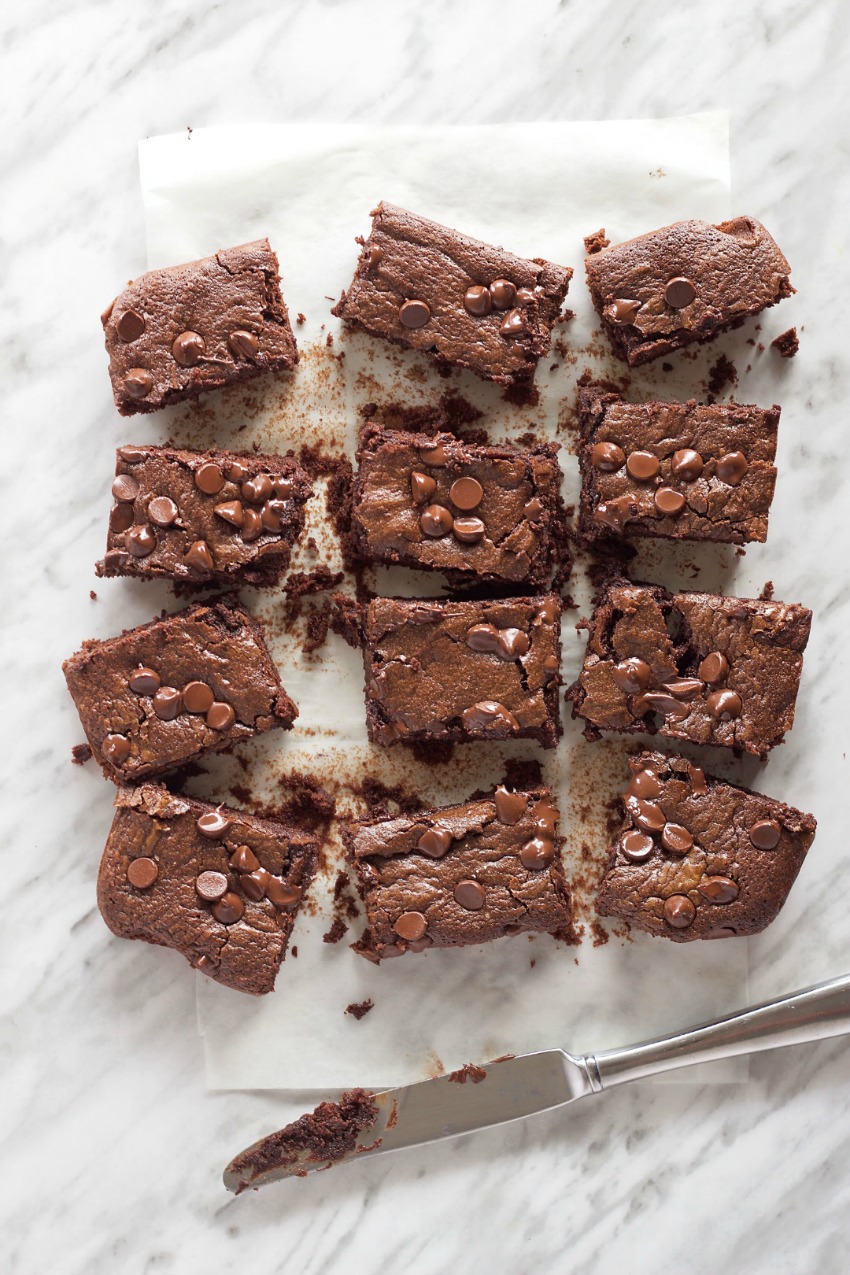 In my house, baking desserts of any kind is a favourite pastime for my family, as we love trying out new recipes and eating them together around the table. I'm always interested to learn about different sweeteners for my recipes, and was thrilled to learn about two new sweetening options Lantic-Rogers has just released. With no artificial flavours, colours, preservatives, or chemicals, these are a great choice.
p.s These All-Natural Sweeteners are Your Dessert's New Best Friend
The first is the Smart Sweetener Blend Sugar + Stevia, which is an all-natural sweetener blend of sugar and calorie-free stevia extract that gives you double the sweetening power of plain sugar, but with half the calories. This is the perfect option for sweetening your coffee or tea in the morning, and to use in baking recipes when you're wanting to keep that calorie count down.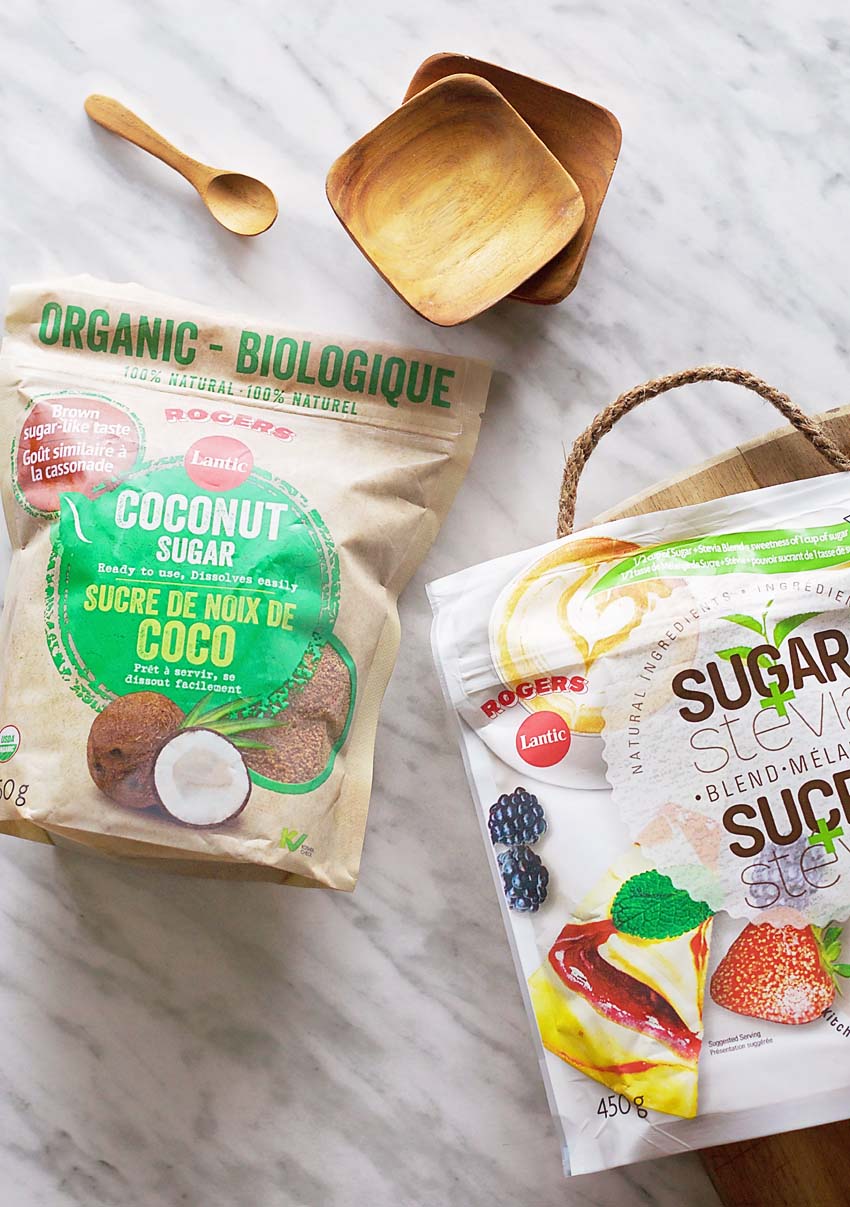 The second sweetener I'm obsessing over is Lantic-Rogers' coconut sugar, which is delicious to use as a replacement for regular sugar in dessert recipes because of its rich, caramel flavour. I've used coconut sugar before, but I love the flavour that Lantic-Rogers' coconut sugar has. This coconut sugar is all-natural, with no artificial ingredients or chemicals, and is especially delicious in Asian-inspired dishes, coffee, and chocolate desserts. Below is one of my top dessert recipes to make with the little ones when we're craving something sweet: my Gluten-Free Fudge Brownies. As if they couldn't get any more delicious, the substitute of regular sugar for the coconut sugar really amped up the flavour of the chocolate, and gave a new dimension to the brownies with its hint of rich, caramel deliciousness. And because of that yummy, decadent flavour, no one noticed that I used half the sugar I normally do!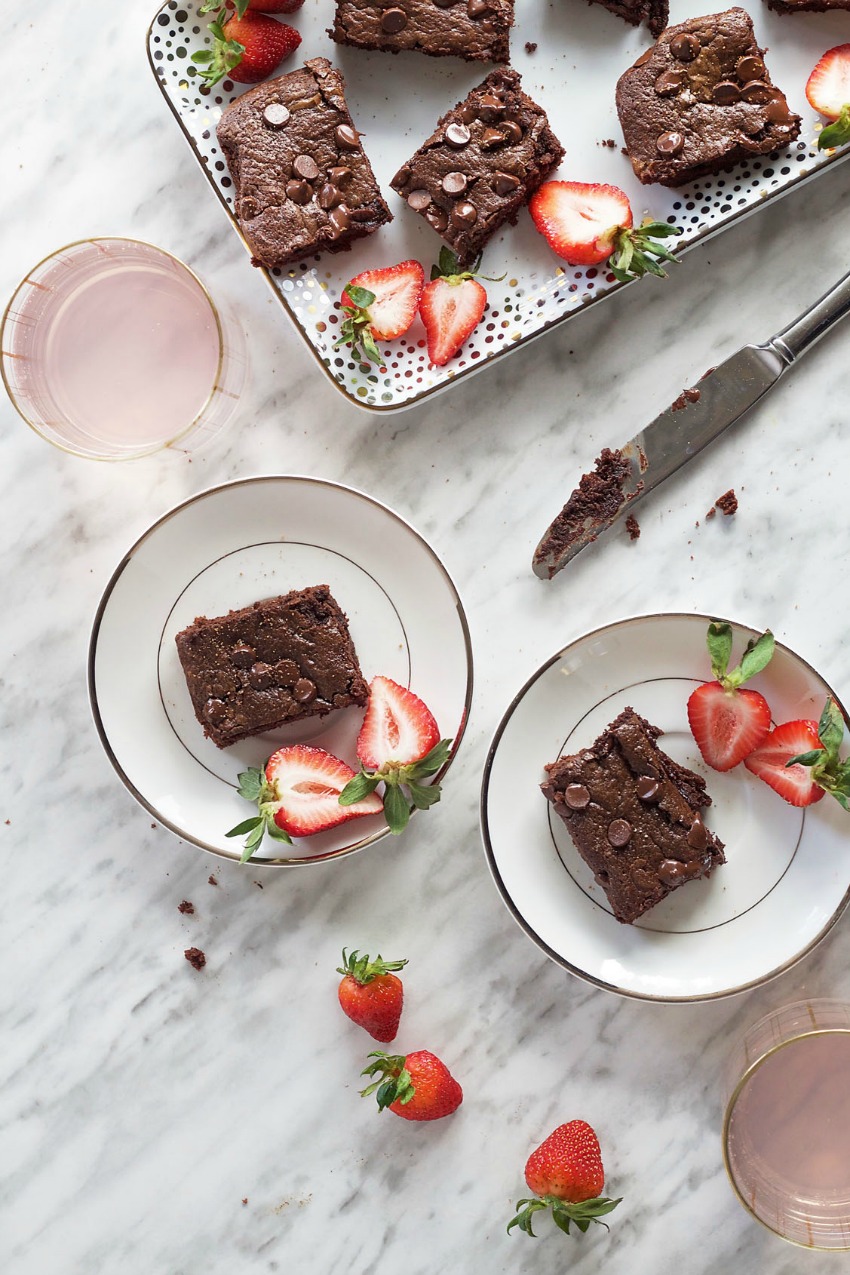 Print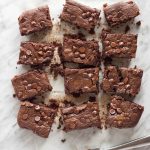 Melt-In-Your-Mouth Gluten-Free Fudge Brownies
---
1/2 cup

salted butter

3/4 cup

semi-sweet chocolate chips

2

eggs

1/2 cup

Lantic-Rogers Coconut Sugar

1/2 cup

brown rice flour

1/4 cup

light buckwheat flour

1/4 cup

cocoa powder

1/2 tsp

baking powder

1/3 cup

semi-sweet chocolate chips
---
Instructions
Preheat oven to 350ºF.
Lightly grease and line a 9" x 9" baking pan with parchment paper.
Melt salted butter and chocolate chips together in sauce pan.
Set aside.
Whisk eggs and coconut sugar in a large mixing bowl until well combined.
Slowly add in melted butter and chocolate mixture.
Combine flours, cocoa, and baking powder in a small bowl.
Add to egg mixture.
Spoon batter into prepared baking dish.
Sprinkle with additional chocolate chips.
Bake in preheated oven for 17-19 minutes.
Allow to cool before cutting into and serving.
Notes
Makes 12 large brownies, or 25 smaller ones.
---
This recipe has been sponsored by Lantic-Rogers on behalf of Ehm & Co. As always, all opinions are my own. 
Latest posts by Emily Smith
(see all)