Have You Discovered Beautysense.ca Yet?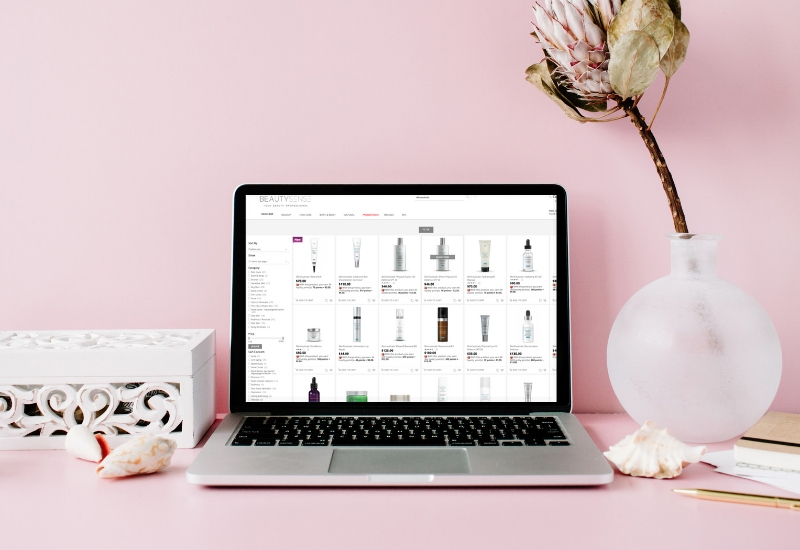 Are you someone who likes to try new skin care and beauty products, but doesn't always have the time to shop in stores to see what's out there? If you're like me, life is busy and there just doesn't seem to be enough hours in the day to kill at a department store, going from one beauty counter to the next – reading labels and asking about new products.
If you've been reading The Best of this Life for some time, then you already know how much I like shopping online and discovering time-saving services that make life easier. I love being able to make a cup of tea after my kids are in bed, curl up on the couch, and peruse online from the comfort of my own home.
That's why I was happy to discover Beautysense.ca – a Canadian beauty website that curates a fantastic selection of makeup, skin care, bath and body, and hair care products. Not only do they carry some of my favourite tried and true brands, but there are also over a hundred different professional beauty and cosmetic brands to shop.
Products are listed with a description, ingredient list, and directions for usage. It's just like having an expert guiding you! You can even shop according to skin concerns, skin type, hair concerns, and ingredient preference (ie: vegan, organic) – just to name a few of the search options available.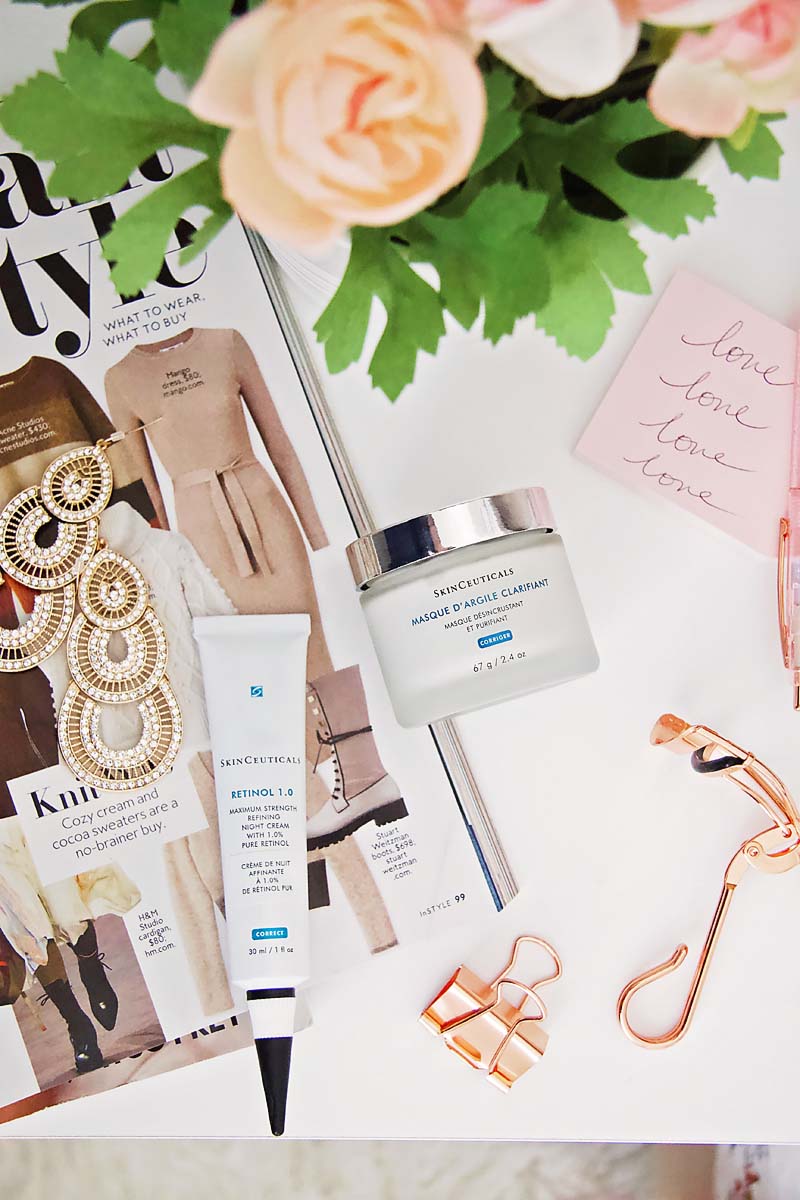 Beautysense.ca is 100% Canadian-owned and based in Montreal. They provide Canadians with products from trusted sources and present excellent customer service and education to consumers. I personally find their product selection extensive, yet not as overwhelming as you can search for your particular needs, as I mentioned above.
Recently, I tried two new products from SkinCeuticals that I found online at Beauty Sense. I'm already a fan of SkinCeuticals Metacell Renewal B3 and SkinCeuticals C E Ferulic, but I was looking for new products to add to my rotation. More specifically, I was hoping for targeted treatment of some congestion and small blemishes I was noticing on my chin, jawline and around my nose.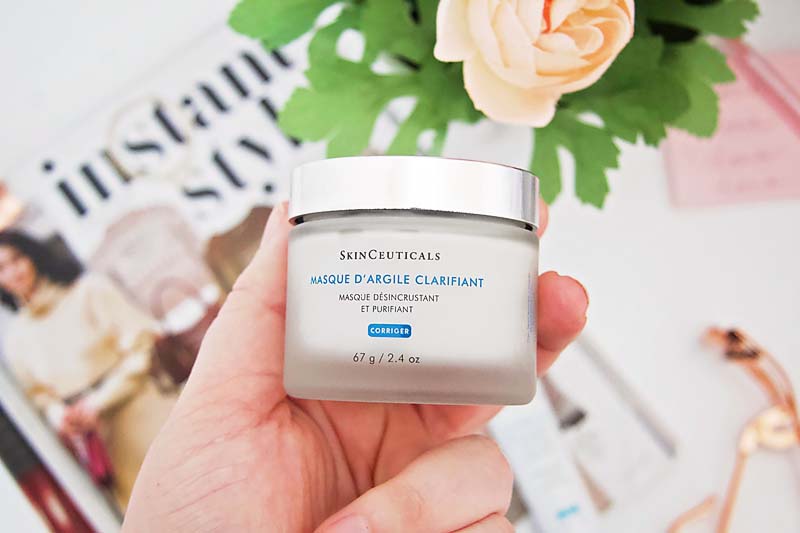 Here is what I chose:
SkinCeuticals Retinol 1.0 – which helps reduce blemishes, uneven tone, fine lines, wrinkles, and age spots. I used it 1-2 times a week for the past two months. I experienced some mild peeling, as I often do when I use any form of retinol, and ultimately began watching those pesky blemishes diminish, along with the redness that came with them. I love using this product, I can notice a difference in my skin's texture right away. I have been using a very mild cleanser and moisturizer in combination as to not irritate my skin. I highly recommend this as a treatment for all the mentioned skin concerns.
SkinCeuticals Clarifying Clay Masque – this is hands down one of my favourite masks I've ever used! It's formulated with kaolin, bentonite and botanicals and minerals to help heal and calm skin. It has been the perfect accompaniment to the retinol treatment. Once a week, I targeted my forehead, nose, and chin with this mask to help exfoliate dead skin cells, decongest pores, and remove any excess oils. It leaves my skin so radiant and soft! I'm telling you, you'll fall in love with it.
To find these beauty products and more, just right for you, I highly recommend visiting Beautysense.ca. Did I mention you get free shipping with any order of $29 or more? Yay! Other perks include loyalty points worth 5% of your order, a minimum of 3 free samples, and gift with purchase on qualifying transactions.
That's just the kind of thing we love, right!
---
This post is in partnership with Beautysense.ca – As always, my experience and opinions are honest and personal.
Latest posts by Emily Smith
(see all)