Healthy Pumpkin Pie Energy Bites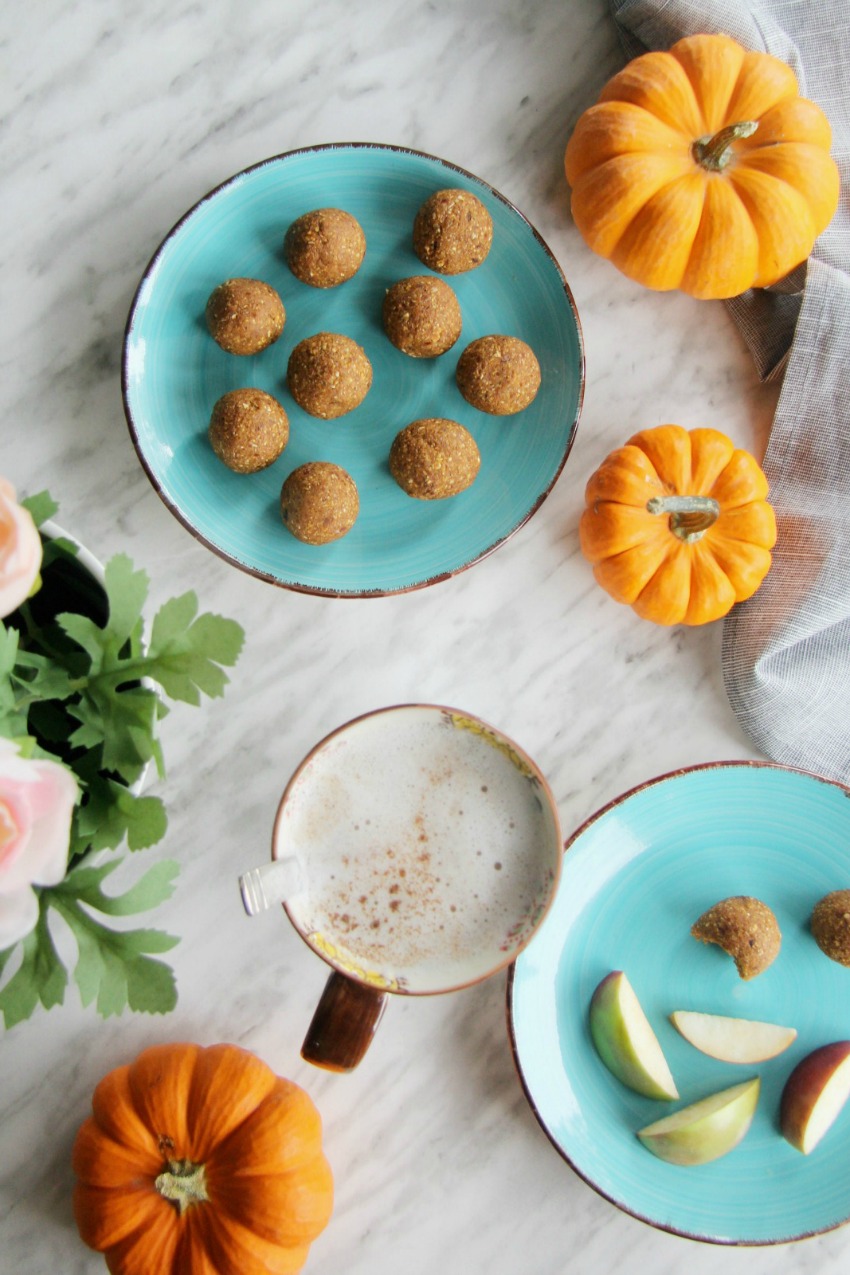 Easy Pumpkin Pie Energy Bites
Happy November 1st friends! I can't believe we're here already. Honestly, it feels like this year has whirled by! Last night we celebrated Halloween and went trick or treating in the rain/snow. It wasn't ideal weather, but it was fun all the same. Aiden dressed up as Link and Abigail dressed up as Princess Zelda. And my husband and I were pirates! I think Mr. Smith has been a pirate for three years in a row, haha, so next year he'll have to switch things up. We have both been feeling a bit under the weather this week, so we were pretty happy just to be able to pull off a costume and join in the fun with our children.
Even though the month of pumpkins is behind us now, I still love to make pumpkin recipes throughout November. It's still fall and pumpkin has such a unique flavour that feels just right for this time of year. These healthy pumpkin pie energy bites are one of the easiest things to make, and they're such a yummy treat. I reach for one or two in the afternoon and enjoy it with a hot cup of chai tea. The combination is truly delicious!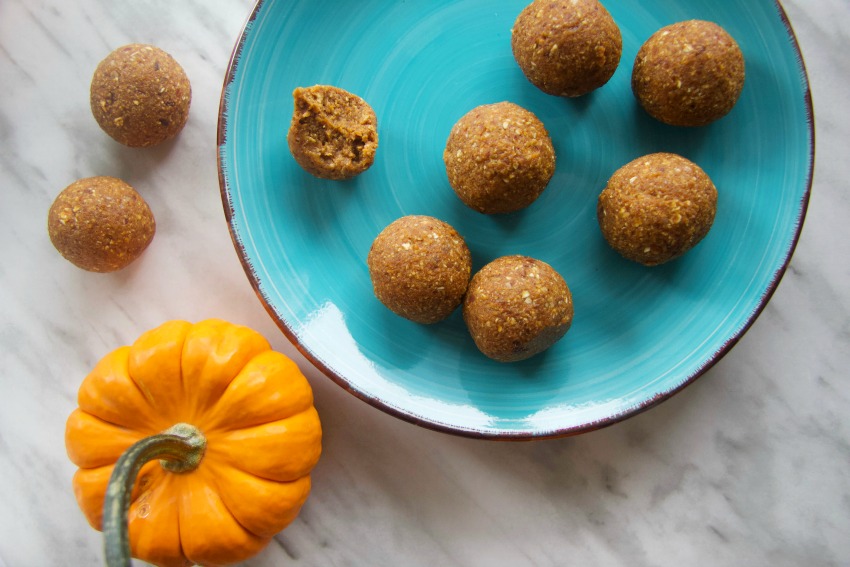 Just Like Pumpkin Pie, Without the Sugar
Whether you make your own pumpkin puree from the pumpkins you might still have on hand or buy store-bought, these energy bites are bursting with pumpkin flavour. They really do taste like pumpkin pie, they just happen to be a healthy snack made with real pumpkin, oats, and dates. Their soft, melt-in-your-mouth texture is similar to pumpkin pie filling – they feel like a decadent indulgence, but really they're not.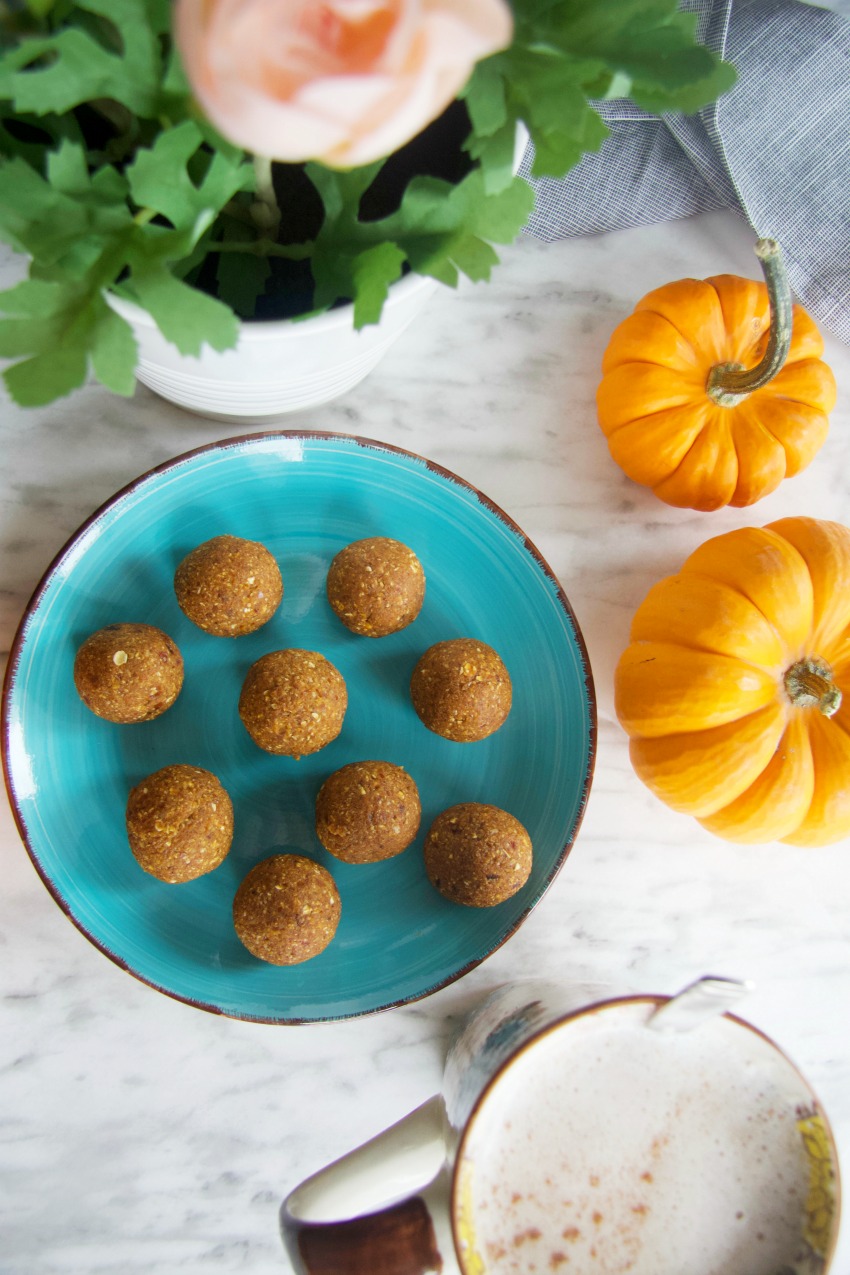 A Healthy Snack For Kids
My son, who absolutely loves pumpkin pie, was all over these healthy pumpkin pie energy bites. They are a great after-school snack for kids to tie them over until dinner time. All you'll need for this recipe is your food processor, pumpkin puree (not pumpkin pie filling!), pitted dates, chopped pecans, oats, pumpkin pie spice (or "pumpkin spice" or a blend of spices to equal the same), and pure maple syrup.
That's it! Just process until smooth, chill, roll some snack-sized bites, and enjoy!
Print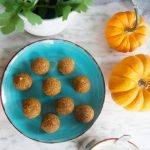 Healthy Pumpkin Pie Energy Bites
---
Description
Pumpkin pie in a snack-sized bite, yes please! These taste just like pumpkin pie filling, only healthier.
---
1/2 cup

pumpkin puree

1 cup

pitted dates

1/3 cup

chopped pecans

2 teaspoons

Pumpkin Pie spice

2 Tablespoons

pure maple syrup
---
Instructions
Place all ingredients in a food processor (with S blade).
Blend on high for 2-3 minutes, or until all ingredients are well-blended and smooth (some small bits will remain, you don't want to over process).
Place your mix in the fridge for 20 minutes.
Remove and make small snack-size bites.
Enjoy!
PIN this recipe for later!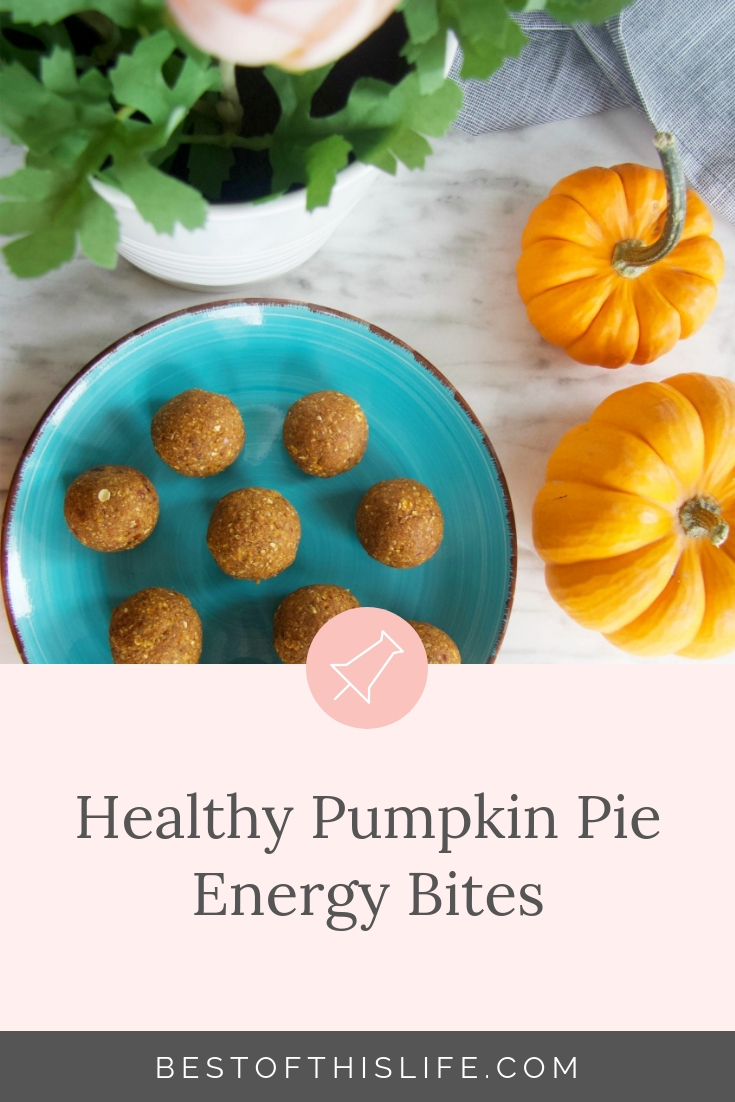 Latest posts by Emily Smith
(see all)