A Hearty Potato Casserole and Fiery Appetizer for Brinner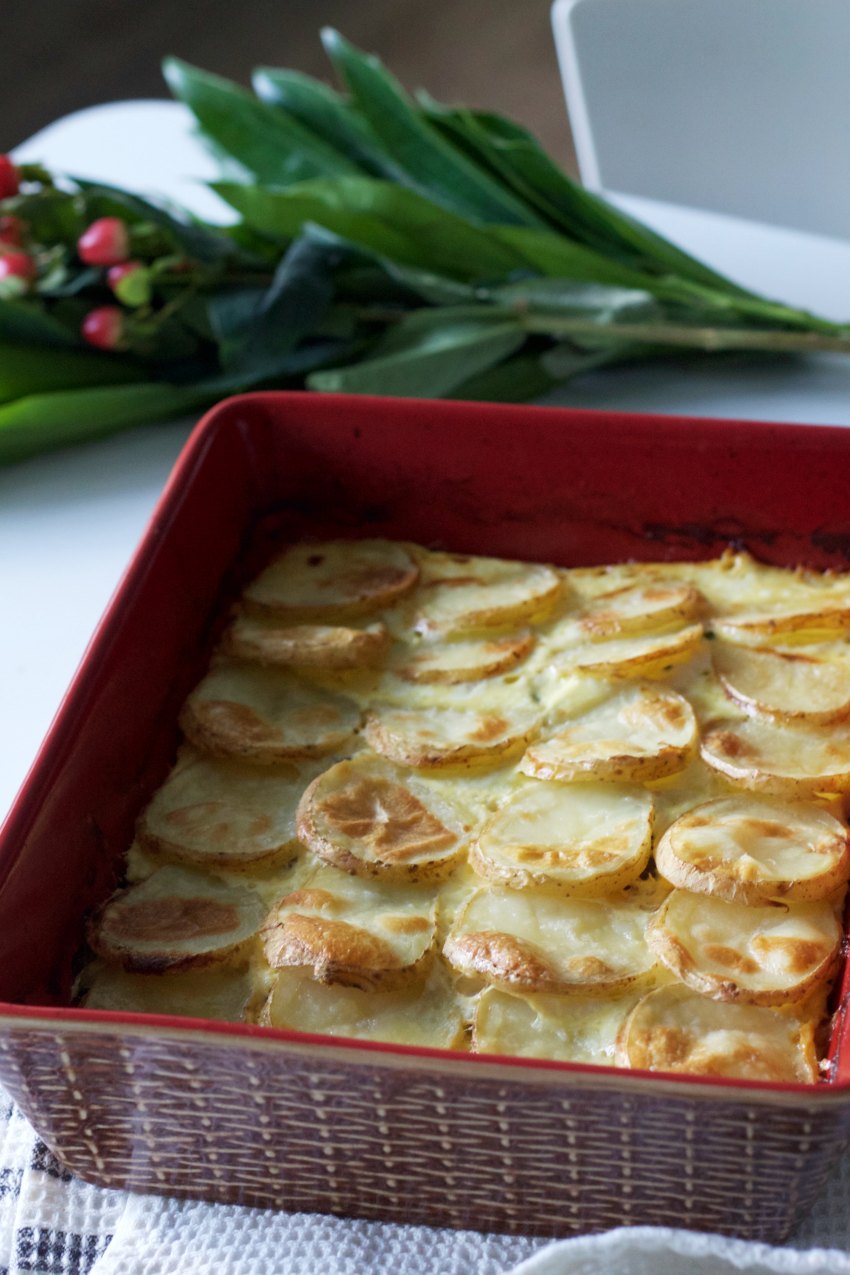 It's a surefire thing that at least once a week we're having brinner in our home. Not familiar with the term? It's where breakfast and dinner meet to create a meal that incorporates both breakfast and dinner foods. Honestly, I think you can eat whatever kind of food, whenever, but you get the idea!
As a PC Black Label #PlayWithYourFood partner, I received a surprise PC Black Label Black Box in the mail at the beginning of this month, with two new products to try and get creative with in the kitchen. You may have got my unboxing on Instagram stories and already know which products I revealed. For those of you who missed it, I've been playing with PC Black Label Hot Cherry Peppers and PC Black Label Borettane Onions. Both of these items are perfect as they are to throw in a bowl and add to your fall charcuterie boards, however I wanted to see how I could incorporate them in two respective dishes.
The PC Black Label Borettane Onions are Italian pearl onions picked in balsamic vinegar and have a slight sweet flavour. I thought they would be a nice addition to an omelette, or sprinkled on top of a baked potato. With those idea in mind, I decided to try them in a potato casserole! Their presence in the dish did not disappoint, adding a touch of sweet, vinegary taste that complimented the saltiness of the potatoes and cheese. This dish was made for brinner folks!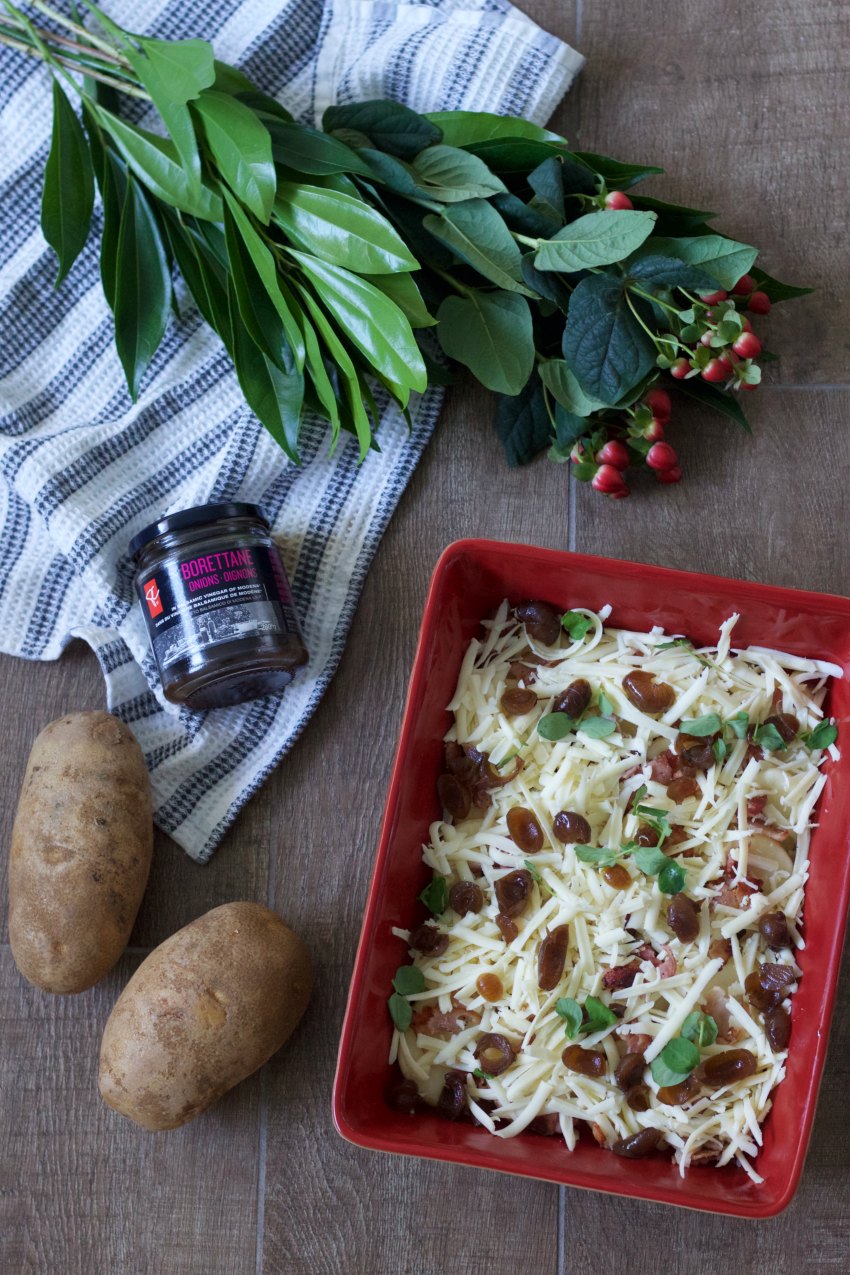 Butter, potatoes, garlic, pearl onions, white cheddar cheese, bacon, and eggs – oh ya, the combination tastes just as magnificent as it sounds.
Print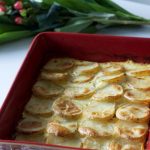 Hearty Potato Casserole
---
Author:

Total Time:

1 hour 30 minutes
Description
A comforting sweet, savoury and cheesy potato casserole.
---
3 Tablespoons

salted butter

6

–

8

medium-sized russet potatoes, washed thoroughly and sliced into

1/4

-inch thick rounds

10

–

12

PC Black Label Borettane Onions, halved

2 cups

of shredded white cheddar cheese

6

slices cooked bacon, chopped

2 cups

5% cream

2

large eggs

1/3 cup

fresh micro greens ( I used Pea Shoots )
salt and pepper
---
Instructions
Preheat oven to 375 degrees. Grease a 13×9 baking dish with butter.
Layer half of the potato slices in dish, cut up remaining butter and top. Add salt and pepper to preference.
Next, add layer of bacon, shredded cheese, onions and greens.
Top with the remaining potatoes, slightly overlapping to create a nice presentation.
In a medium sized mixing bowl, whisk together cream, eggs, salt and pepper.
Pour the liquid mixture over the casserole.
Cover and bake for 1h30-2 hours, or until custard is cooked and set.
Remove foil and broil for 5-10 minutes, watching closely until the top is bubbly and golden brown.
Let the casserole settle for 30 minutes before serving.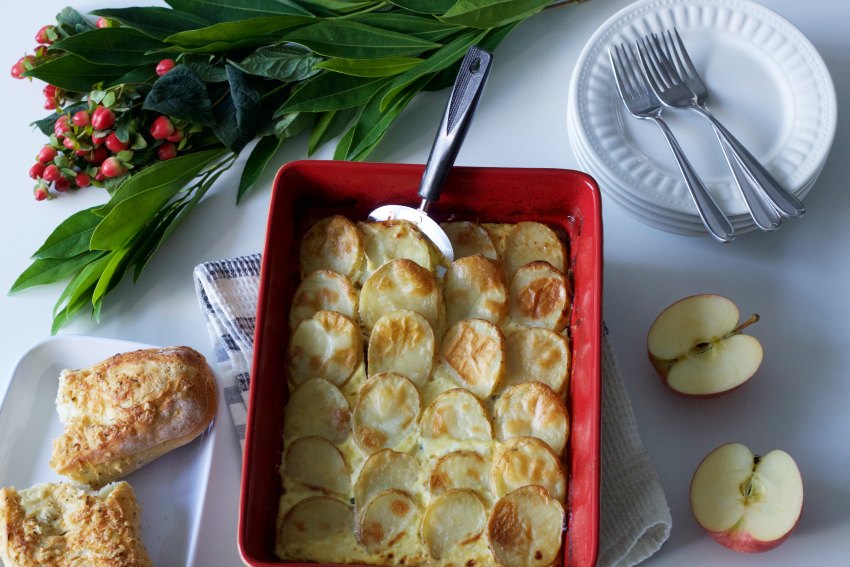 What goes better with salt and sweet than a bit of heat! These PC Black Label Hot Cherry Peppers bring the fire to your meal with their piquant flavour. I opted to use them to create a savoury appetizer. The buttery pastry, creamy goat's cheese and fresh greens work together to deliver scrumptious bite and after scrumptious bite. These apps are lovely to enjoy before brinner is served or as a complimentary side.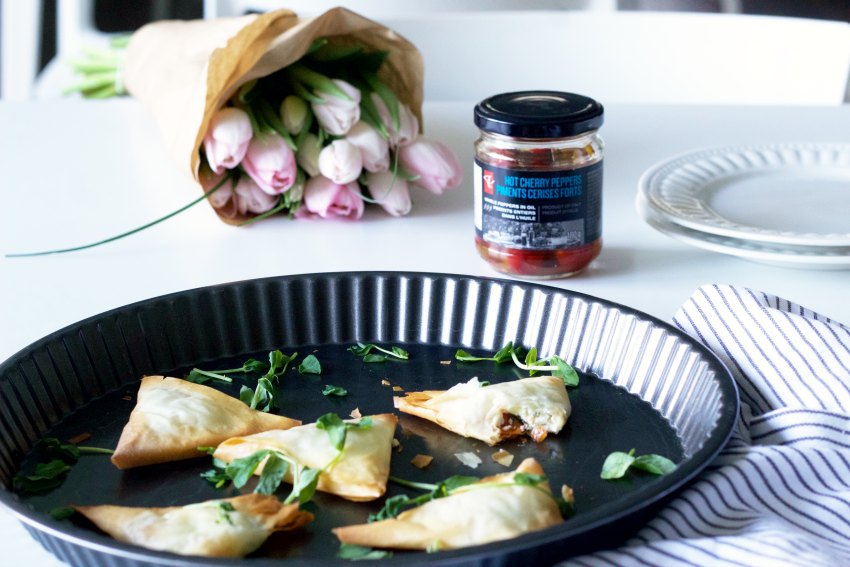 Print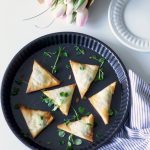 Hot Cherry Pepper & Goat's Cheese Pastry
---
Author:

Total Time:

15 minutes

Yield:

1

6

1

x
Description
An hors d'oeuvre that packs a whole lot of mouthwatering flavour and heat.
---
1/4 cup

melted butter

4

PC Phyllo Pastry Dough sheets

8

PC Black Label Hot Cherry Pepper, cut into smaller pieces

1 cup

cube goat's cheese

1 cup

micro greens (I used Pea Shoots)

4 tsp

butter (not melted)
salt and pepper
---
Instructions
PREP
Read directions inside PC Phyllo Pastry Dough on how to work with it.
Thaw 4 sheets of phyllo pastry dough overnight in the fridge.
Instructions
Preheat oven to 375 F.
Place one sheet of phyllo on work surface, keeping remaining sheets covered with plastic wrap and damp cloth. Working quickly, brush sheet lightly with some butter. Cut lengthwise into four strips. Place 1-3 pieces of PC Black Label Hot Cherry Peppers, 1 Tbsp of fresh micro greens ( I used Pea Shoots), 1 Tbsp of goat's cheese, 1/4 tsp of butter and sprinkle of salt and pepper 1/2 inch from bottom of each strip. Fold one corner of phyllo over filling so bottom edge meets side edge to form triangle; fold up triangle until end of strip. Fold end flap over to stick. Repeat with remaining phyllo and filling. Brush triangles on both sides with remaining butter and place on two rimmed baking sheets. Makes about 16 triangles.
One baking sheet at a time, bake on middle oven rack for 15 minutes. Serve warm or at room temperature.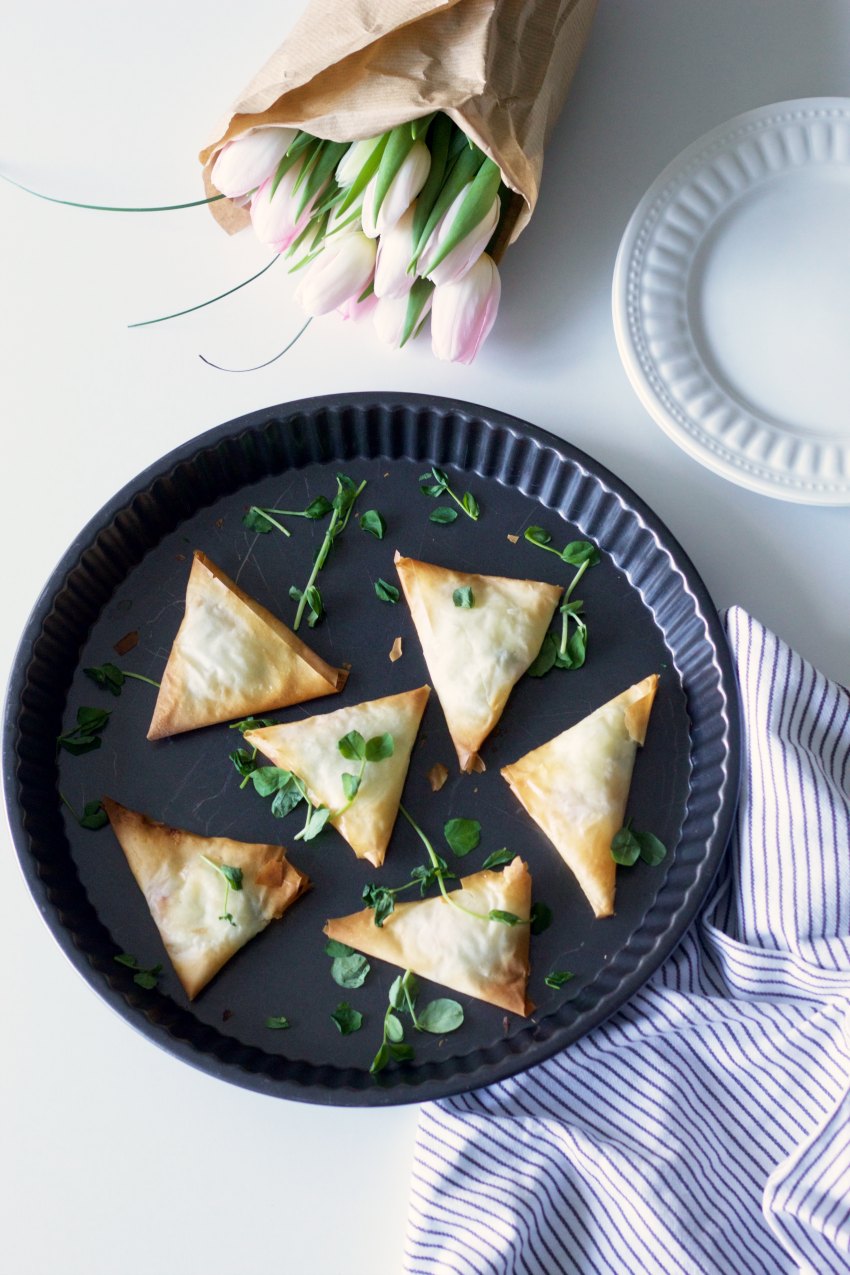 Have you had a chance to try these PC Black Label products? What did you think? I loved having a chance to play with them and work them into some yummy seasonal dishes that are not only great for family brinners but also for fall and holiday parties ahead.
I encourage you to roll up your sleeves and get playing in the kitchen with the entire PC Black Label Collection, found here! You'll find plenty of inspiration to #PlayWithYourFood and don't forget to share your recipe developments with @PresChoice and I, @bestofthislife (on twitter) and @best_ofthislife (on instagram). We'd LOVE to see them!
---
This recipe has been created in partnership with President's Choice and the PC Black Label Collection. I am proud to be a #PlayWithYourFood partner! As always, all opinions are personal.
Latest posts by Emily Smith
(see all)