Home for the Holidays with Ornella Kondo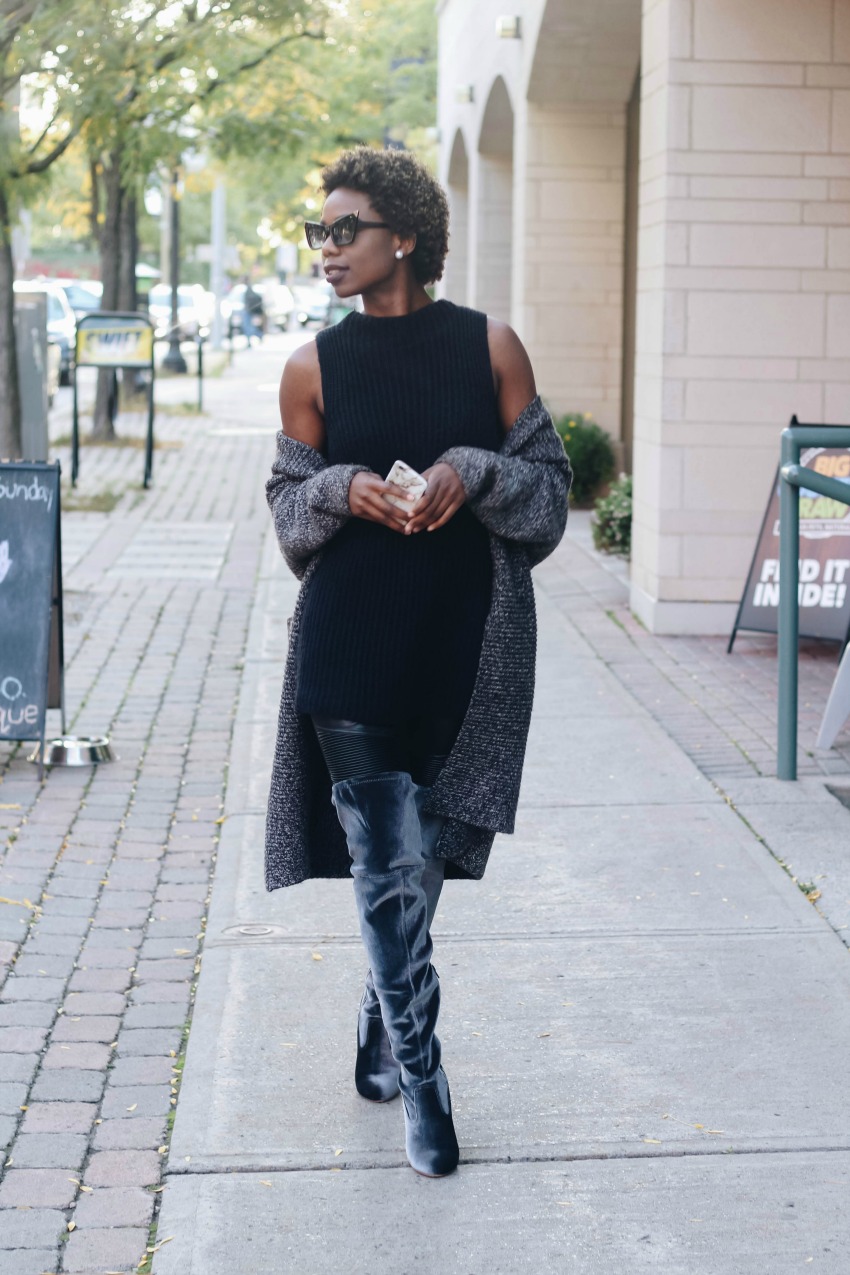 "Style – all who have it share one thing: originality." ~ Diana Vreeland
Ornella Kondo is a stylist based here in Ottawa who is incredibly passionate about fashion and it certainly shows in her work and curated instagram feed. Her street style photographs and unique looks are always inspirational. I'm a big fan of her personal take on trends and how she puts outfits together! I invited Ornella to participate in my Home for the Holidays series to share with us some winter fashion inspiration as well as tell us a bit about herself and her holiday traditions, so we can get to know more about the lady who wears all those fabulous shoes! Thanks so much for being here today Ornella, I love the seasonal looks you are showcasing here, they are all so gorgeous – as are you.
Let's step away from the fashion world for a minute and talk about Christmas, shall we?
---
Do you have a special Christmas memory that stands out?
Definitely! My very first Christmas in Canada when I moved from Congo. I'll always cherish that moment. I was once again reunited with my siblings after not seeing them for a long time. Plus it was my first time seeing snow!
What holiday traditions does your family have?
Most of the time we wear a certain colour or have a specific theme for Christmas Eve/Christmas day.
In your opinion, what is the true meaning of Christmas?
The true meaning of Christmas is love, the birth of our saviour, Christ.
Do you host during the holidays? Do you have a tip to share for joyful entertaining?
My family and I host most of the time! One tip I'd recommend is giving a funny theme for everyone to wear. For example ; ugly Christmas sweater.
What are your favourite kinds of gifts to give?
My favourite kind of gifts to give are clothes or shoes.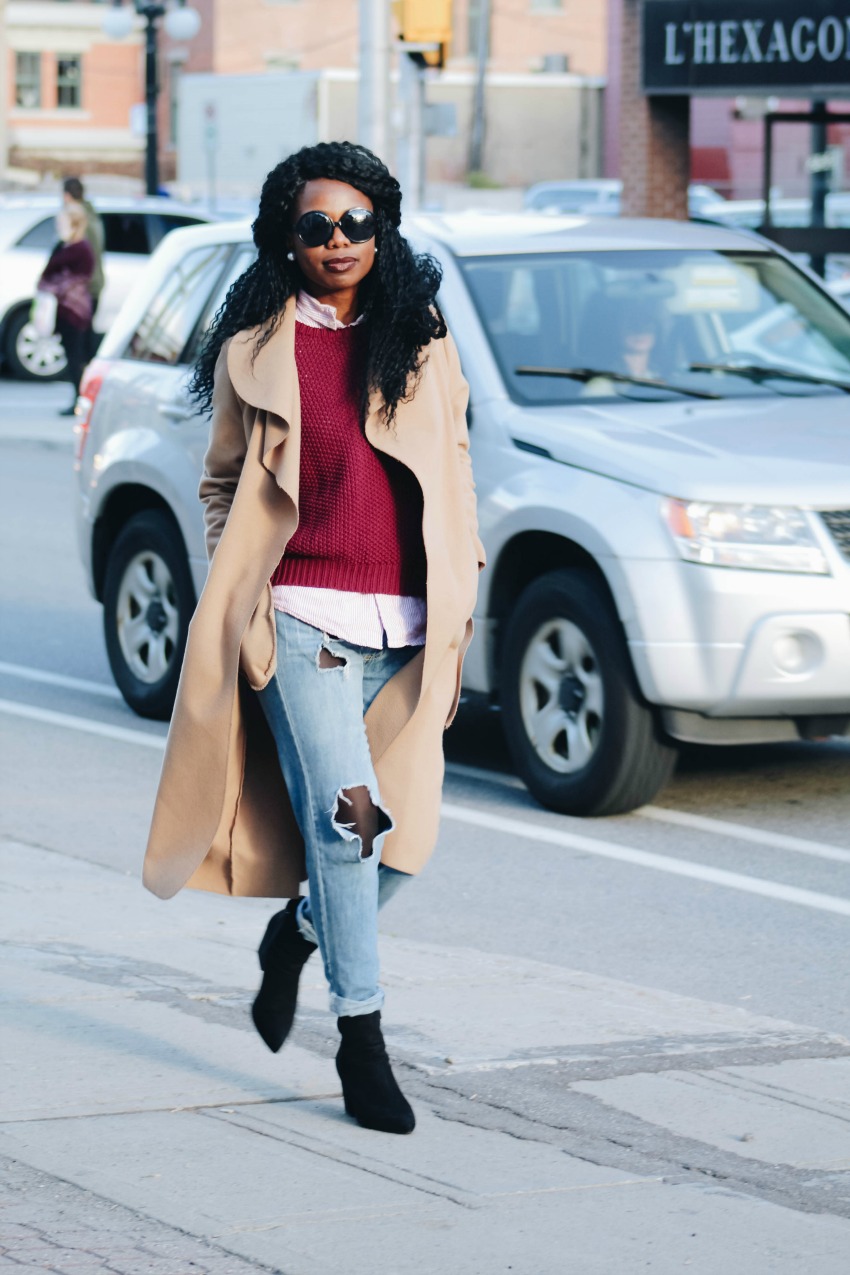 How would you describe your holiday decor style?
Simple classic Christmas decorations ; typical red and green theme with garlands, wreaths, ornaments and of course, the tree.
What does a wrapped gift from you look like?
I'm not a perfect wrapper but I do my best! If I'm struggling I'll ask one of my sisters for help.
Do you like to bake during the holidays?
I always leave the baking part for others to do, as they love it. My favourite meal obviously includes turkey, plantains, makayabu (salted fish), Caesar salad and pasta.
Are there any holiday activities that you and your family love to do?
There's not a whole lot of activities but we love doing everything together; going shopping or watching Christmas movies for example.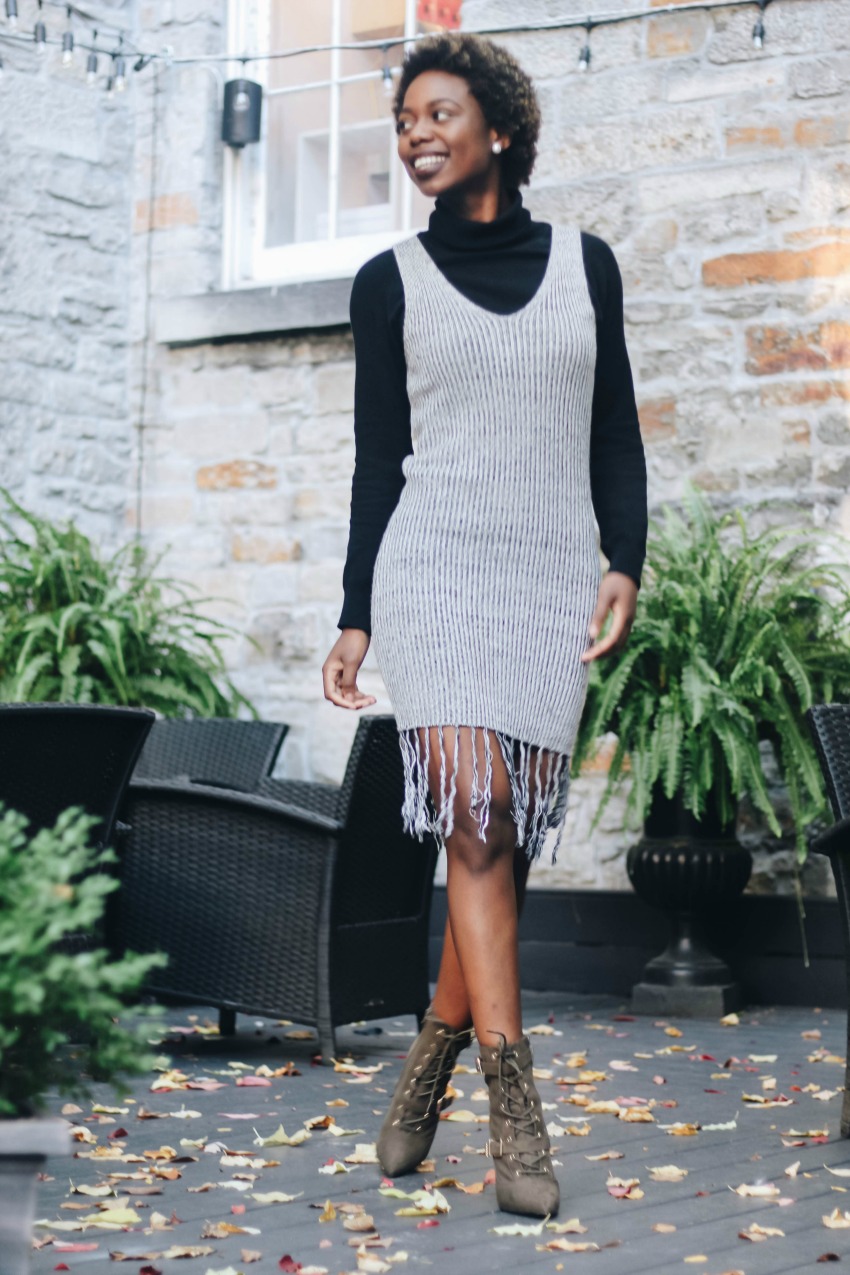 Lastly, I'd love to know – what's on your Christmas wish list this year?
…faux fur coat, NYX matte lipsticks, denim jeans, jewellery (preferably funky earrings), and an iPhone 6 or 7 Plus!
---
I just love Ornella's idea for an ugly Christmas sweater holiday party! That would be such a great way to break the ice and see everyone's creativity come into play. Aren't all her outfits amazing? I really love how she works trends, like fringe and velour, into her looks without it taking away from her unique and beautiful fashion sense. Ornella, it's been a pleasure to read about what's in store for your holiday season, especially that holiday meal! Oh my goodness, sounds so good. I hope Santa surprises you with a few things on your wish list this year!
Latest posts by Emily Smith
(see all)