Home for the Holidays with Emily and Friends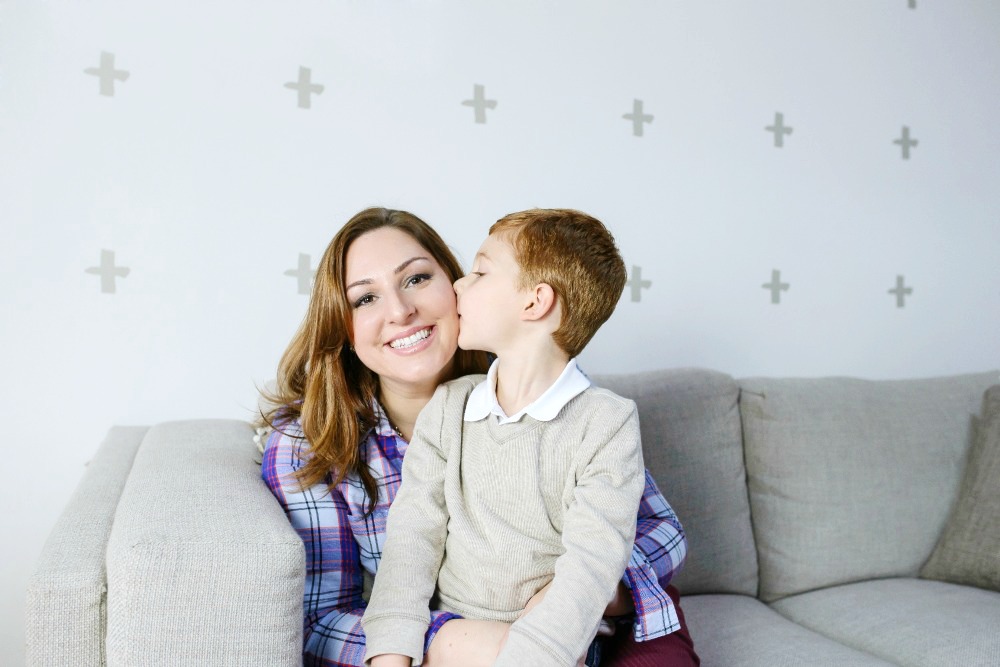 Today we took down the Halloween decorations, gave our home a good fall cleaning, and pulled out the Christmas boxes. The holiday season is just around the corner and I can't tell you how excited I am. I love Christmastime for all the obvious, wonderful reasons, but most of all for how it brings everyone together to celebrate, to create memories and to share in joyous activities.
Oh how I'm looking forward to baking, shopping for gifts, decorating, wrapping, planning, the parties, get-togethers, trimming the tree, sleigh rides, and Christmas music. I'm anticipating all of it just like a kid, just like my kids who are talking about it every day!
Christmas is such a magical, happy time in our home. We enjoy the simplest of pleasures this time of year has to offer and, for us, everything becomes a celebration, from making cookies to wrapping presents – we're throwing mini parties all throughout the holidays.
In the spirit of the season and coming together, I've invited several friends to share with us how they celebrate the holidays: favourite traditions, gift giving ideas, memories, and more. Starting tomorrow (November 2nd), this weekly interview series will run until Christmas as part of my Home for the Holidays theme. Just as I open up my home to you here, sharing holiday family recipes, anecdotes and discoveries, so will my lovely friends in their holiday interviews on The Best of this Life. I hope you'll enjoy following this special series that celebrates the wonder of Christmas and that you'll enjoy reading about the unique ways everyone cherishes it.
I encourage you to schedule a mini break every Thursday morning to pour yourself a cup of hot cocoa and join me here for a dose of holiday cheer, inspiration and connection all throughout the season.
With love,
Emily xx
Latest posts by Emily Smith
(see all)