Home For The Holidays: 2016 Christmas Gift Guide #BOTLjoyfulchristmas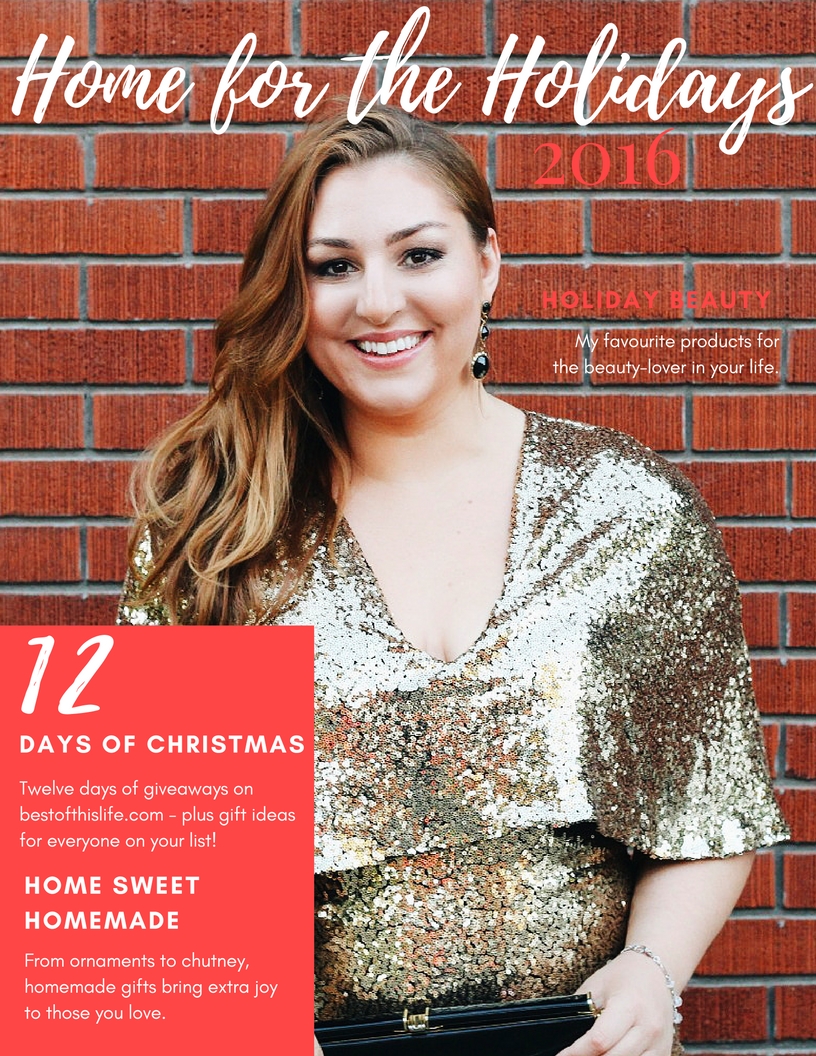 The season of giving is upon us! A time to spread joy, happiness, and love all around – a time of togetherness and gathering with family and friends. The holiday season can be a stressful time for many of us, but only if we sweat the small stuff (and as the famous book says, "it's all small stuff"). I encourage you to connect with the joyfulness of this time of year – finding fun gifts for everyone on your list, getting creative with heartfelt DIYs, and rolling up your sleeves to bake something sweet.
This time of year is about spending time with your loved ones – giving presents should be the cherry on top! To help you get inspired, instead of overwhelmed, this holiday season, I'm sharing with you some of my favourite gift ideas for 2016.
Many of the items I've included in The Best of this Life's Gift Guide will also be wrapped up under my tree come Christmas morning!
And in the true spirit of giving, I'm excited to bring you 12 Days of Christmas on bestofthislife.com – where I'll be hosting a new giveaway each day beginning December 1st. From beauty gifts to foodie gifts, there will be some lovely surprises you won't want to miss!
With all of my heart, I wish you and your family a joyful holiday season and a very Merry Christmas!
xo Emily
Home For The Holidays: 2016 Christmas Gift Guide (click to enlarge)
Latest posts by Emily Smith
(see all)