Home for the Holidays with Brandi from Yee Wittle Things
I'm so happy to have Brandi from Yee Wittle Things here today to share about some of her favourite holiday memories, traditions, and activities. Yee Wittle Things is a well-loved Canadian lifestyle blog covering recipes, family-friendly reviews, giveaway and more. If you're looking for the scoop on the latest product or a scrumptious new recipe, you're definitely going to want to follow her for inspiration!
Thank you so much Brandi for taking the time to answer some questions about how you celebrate the holidays at home with your family. I'm so happy to get to know you more today and appreciate you sharing about yourself with our readers.
Let's get right into it!
The holidays are such a wonderful time of year, do you have a special Christmas memory that stands out?
Every Christmas seems to have presented itself with a new special memory, but I do take comfort in the extra special memories that included my grandparents being a part of the Christmas holidays when they were still with us. I wish my kids could have experienced those same memories with them.
What holiday traditions does your family have?
We decorate the tree and the house together, do Christmas baking together, watch the Santa Claus Parade, enjoy the Holiday Train passing through and take a drive along the festival of lights in a neighbouring city each year. We also have wooden Advent calendar that we open each day leading up to Christmas. The best tradition though? My dad dressing up as Santa and visiting the kids at our house before Christmas Day each year. It's a memory they will always cherish as they get older.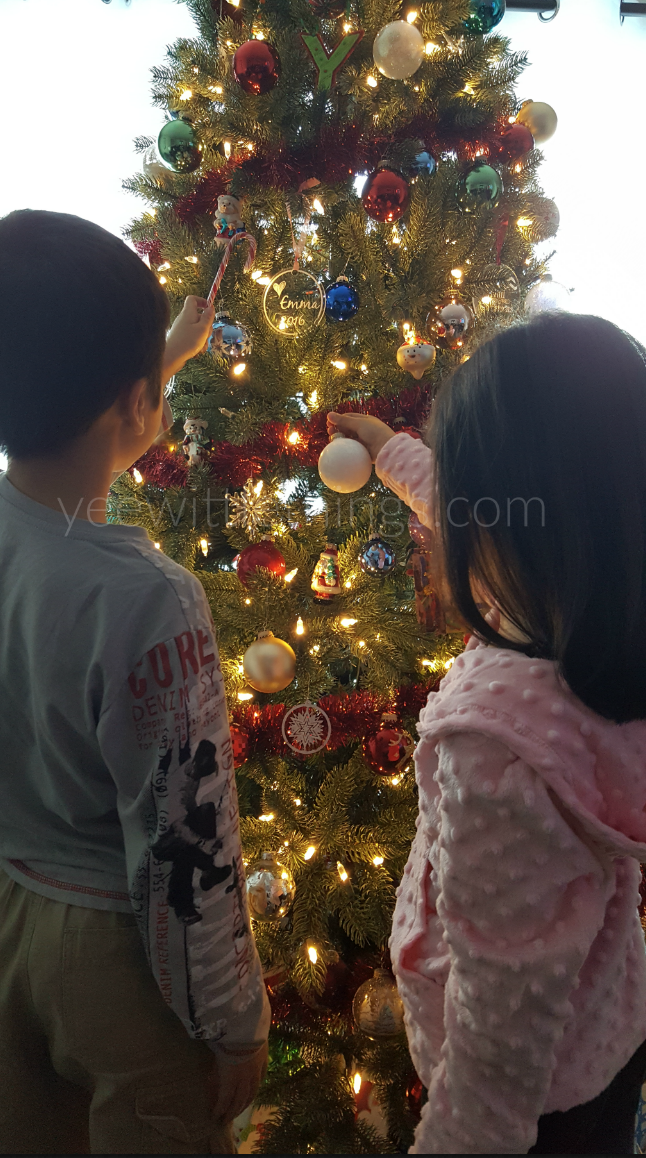 In your opinion, what is the true meaning of Christmas?
Without a doubt, the true meaning of Christmas for us is family. Being around loved ones to celebrate and come together during a time that is so festive and full of cheer before the year ends and a new year begins.
Do you host during the holidays?
It is tradition that we spend Christmas at my parents each year. My mom is an amazing host and takes pride in her cooking (which she is equally amazing at!). She always makes sure there is a goodie tray full of her best baked goods to snack on, as well as the mandatory shrimp ring (we LOVE shrimp) and other finger foods, leading up to the big dinner. Lots of snacks, beverages and festive decorations make for a great hosted holiday.
What are your favourite kinds of gifts to give?
I love to give gifts that I have heard someone casually mention throughout the year – something that someone really wants, but doesn't necessarily want to buy themselves or have the means to buy. I really try to match the gifts to their individual personality. I also love quirky gifts!
How would you describe your holiday decor style?
Traditional. I love warmth and comfort during the holidays, as well as nostalgia. There is no doubt that my holiday décor style reflects that. A mix of things new and passed down. I like my holiday décor to evoke happy memories of past holidays spent with loved ones who are no longer with us.
And what about wrapping? Do you go all out, or grab the cutest gift bag and you're done?
I like to mix up the wrapping paper I use. I try to take my time to wrap gifts neatly and with thought. That doesn't always fare so well for me when wrapping odd-shaped gifts though! A gift tag and a bow always adorn the top. Rarely do I use gift bags and tissue paper for holiday gifts. I usually reserve that for those odd-shaped gifts I can't seem to wrap perfectly!
You're such an amazing cook and baker (check out her recipes!) – I've got to ask, do you like to bake during the holidays?
I LOVE baking during the holidays. I love baking in general, so I get really excited to get my holiday baking started each year. I like making a variety of different things like chocolate cherry thumbprint cookies, gingerbread cookies, lemon loaf, shortbread, chocolate chowmein clusters, and many more. I don't think there is a baked good I don't like, so I like a variety!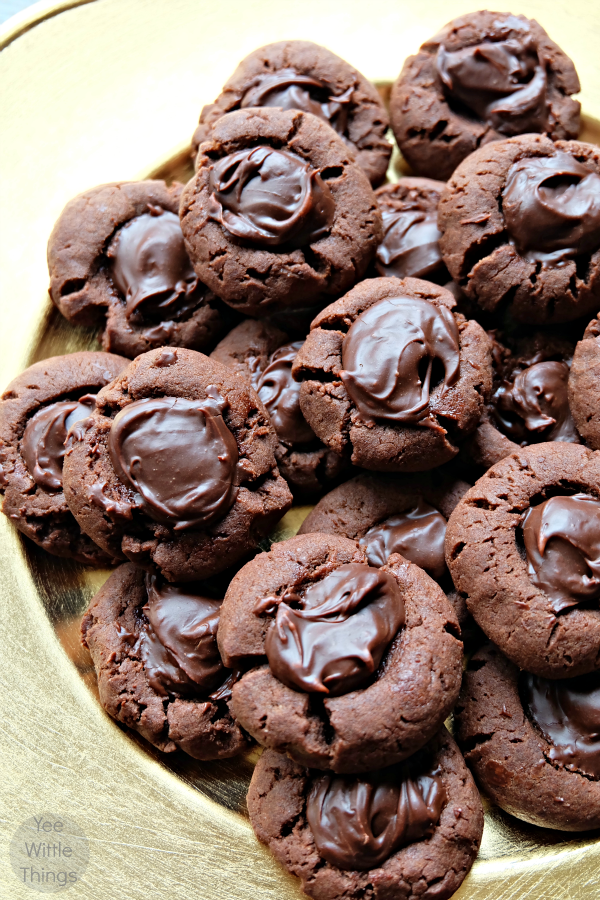 Are there any holiday activities that you and your family love to do?
We love the traditional activities such as tobagganing, making snowmen, snow angels, driving and walking around to view the festive lights, writing letters to Santa, and listening to holiday music just to name a few.
Lastly, what are five items on your Christmas wish list this year?
I don't really ask for anything to be honest. I am not really someone who "wants" things, as I am the type of person who prefers and LOVES to watch others receive gifts. I love the act of gift-giving more than gift-receiving. As cheesy as it sounds to say, I can't really think of 5 things that I want on my wish list. Seeing my family happy is the best gift for me of all.
---
You can connect with Brandi Yee on her blog, Yee Wittle Things and across social media on Facebook, Twitter, and Instagram.
Girl, I'm bookmarking the recipe for your Chocolate Cherry Thumbing Cookies asap! They look sooooo good. I love how you described your holiday decor style, I can definitely relate to having a more traditional, nostalgic decor style. I love opening up our ornament boxes and pulling out all the gems each year – some older than me! Thank you for sharing some of your favourite things about the holidays with us today. xx, Emily
Latest posts by Emily Smith
(see all)