How To Create a Fall Capsule Wardrobe For Kids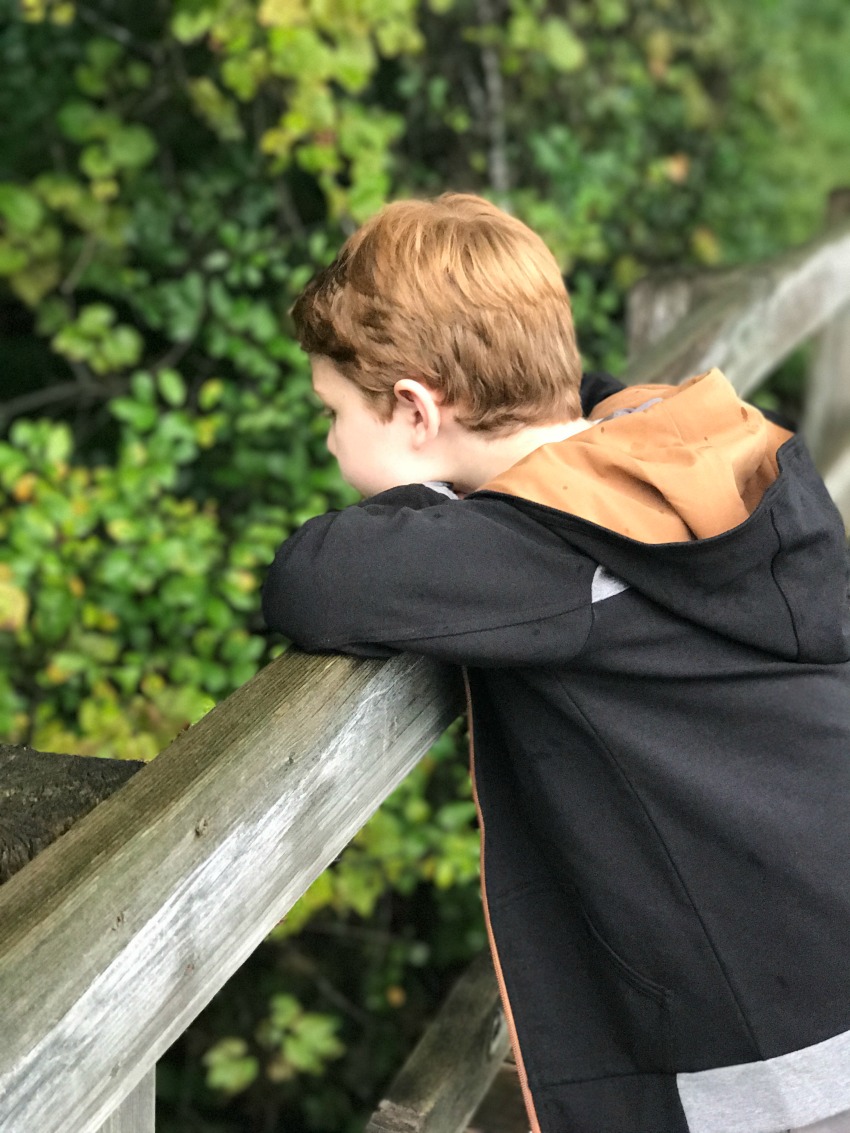 After an unusually warm stretch at the end of September, the weather has turned cooler (and rainy!) in our neck of the woods and fall temperatures are likely here to stay. With autumnal weather and dressing my kids appropriately on my mind, I wanted to let you in on the staples I've chosen for my children's fall wardrobes this season. The bulk of my kiddos clothes are from Peekaboo Beans which, if you don't already know, is a line of ethically manufactured clothing and accessories for infant to child, size 3 months to 10 years. They are awesome and are also the perfect place to begin building your kids' capsule wardrobes. Many of these pieces will take you through winter, well into the spring and are ideal to mix and match with other styles your kids already have in their closets.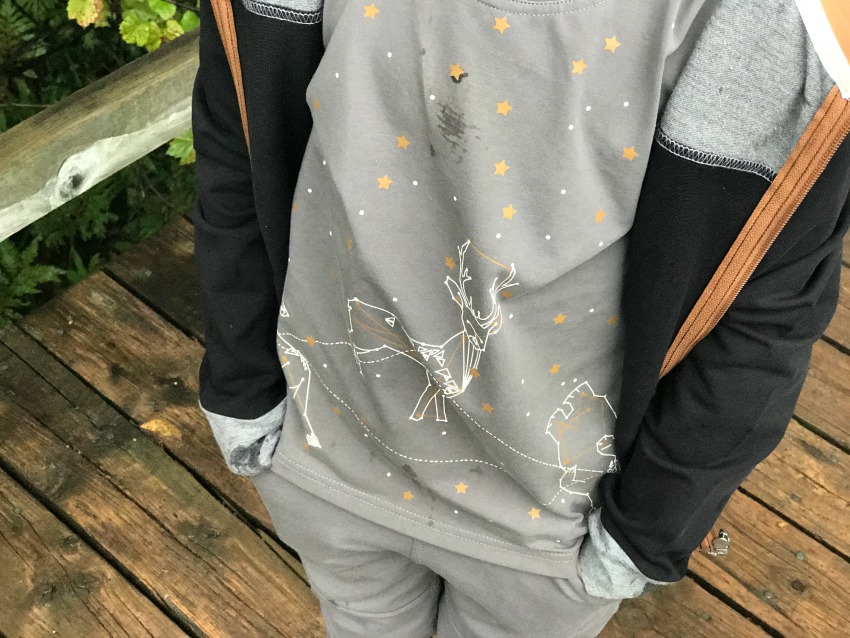 When considering a capsule wardrobe for kids, I'm especially looking for pieces that work well with each other and can easily be mixed and matched. I also rather quality over quantity. At the end of the day, I would much prefer doing a load of laundry every other day of my kids staple pieces, than have loads of t-shirts and pants to go through and fill an overflowing hamper that I have to deal with on weekends. Less is more in my opinion! For both my children, these are the essential Peekaboo Beans pieces they chose for their fall wardrobe. In addition to these items, they each have a few pairs of jeans, a few extra graphic tees from past Peekaboo Beans collections or other retailers, two fall jackets (a raincoat/wind breaker and a fleece) and some special occasion pieces.
One of the major bonuses of one-stop-shopping at Peekaboo Beans and creating a capsule wardrobe similar to the ones I'm sharing with you below, is the convenience of dressing in the mornings. All of the styles work well with each other and when my kids choose their outfits they always look stylish!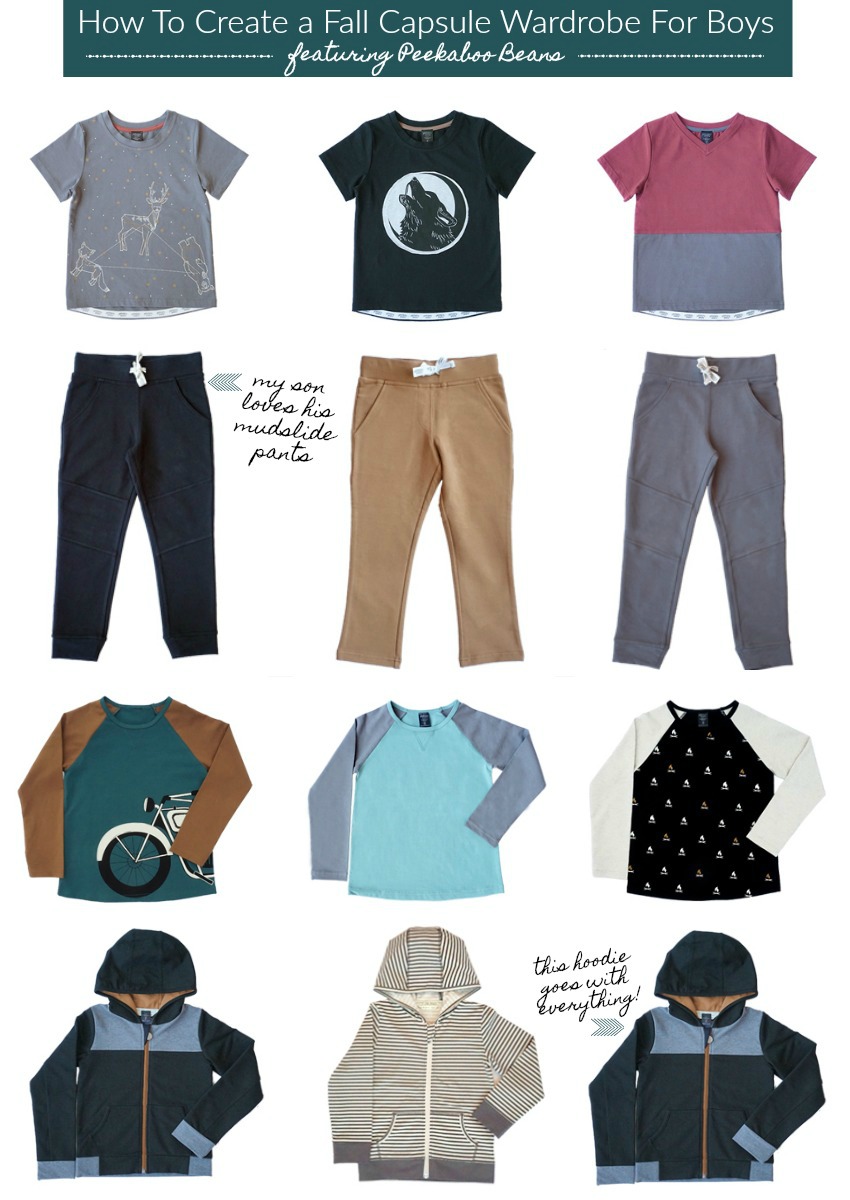 Outfit Mix & Match #1:
Constellation Tee | Mudslide Pants (Black) | On Trail Tee | Great Escape Hoodie (Black)
Outfit Mix & Match #2:
Full Moon Tee | Every Wear Pants (Autumn) | Forest Friendly Tee | Horizon Hoodie
Outfit Mix & Match #3:
Sun Down Tee (Brick) | Mudslide Pants (Dark Grey) | Camp Out Tee | Great Escape Hoodie (Black)
For my son, depending on the weather, he'll either wear a long sleeve shirt + pants, or a tee + pants + hoodie. Here are some mix and match options he's been wearing this season. As you can see, you can easily hop from one outfit idea to the idea and interchange the pieces. All of these tops also look terrific with Peekaboo Beans denim or other jeans your kids already own.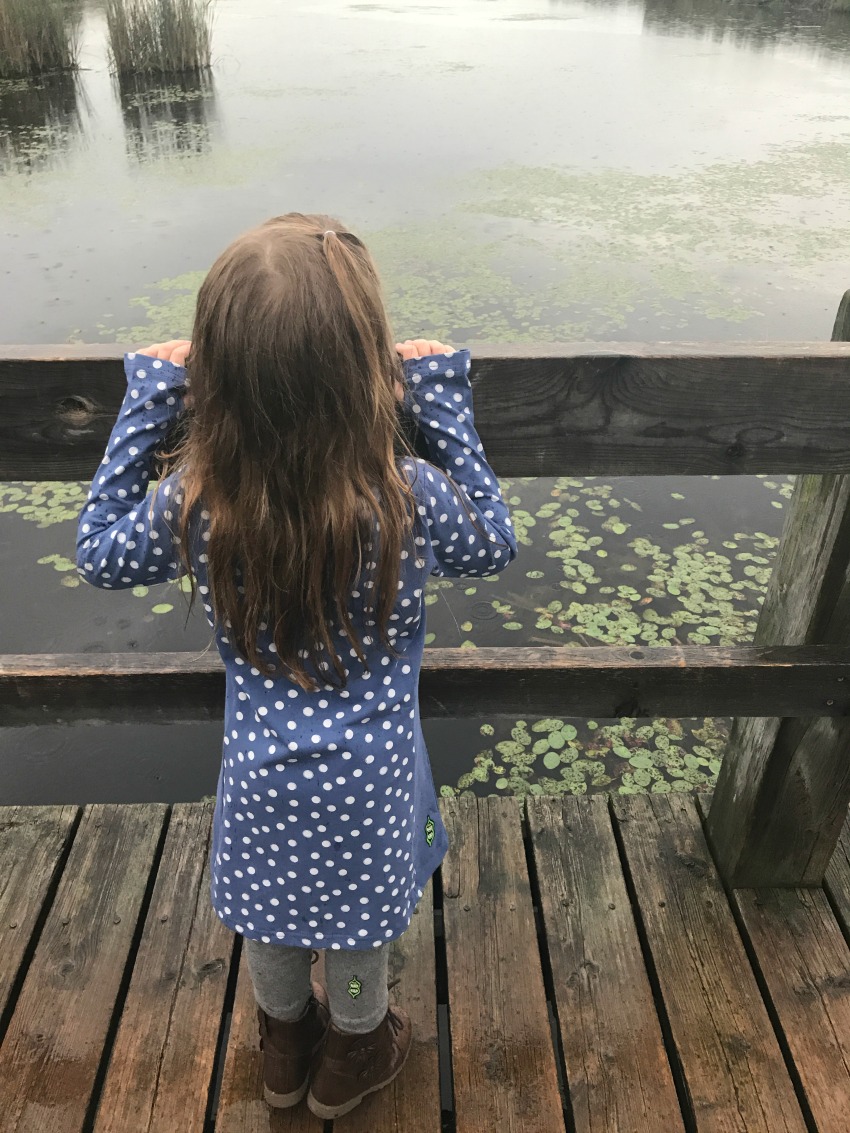 The same goes with my daughter's selection – the colours and pieces are incredibly versatile! My daughter is a big fan of polka dots, so she was happy to see the blue and white polka dot print available in a few styles, all of which we purchased. She wears the polka dot dress with white tights and mary janes, or over leggings with brown boots, it completely switches up the look and allows her to have fun with her style. Another BIG bonus is that because of their construction, she can put on her own clothing and feel comfortable all day long! During the days when she's at school, I don't have to worry about buttons she won't be able to do up or get undone – and I know she's cozy and confident in her clothing, which makes me happy.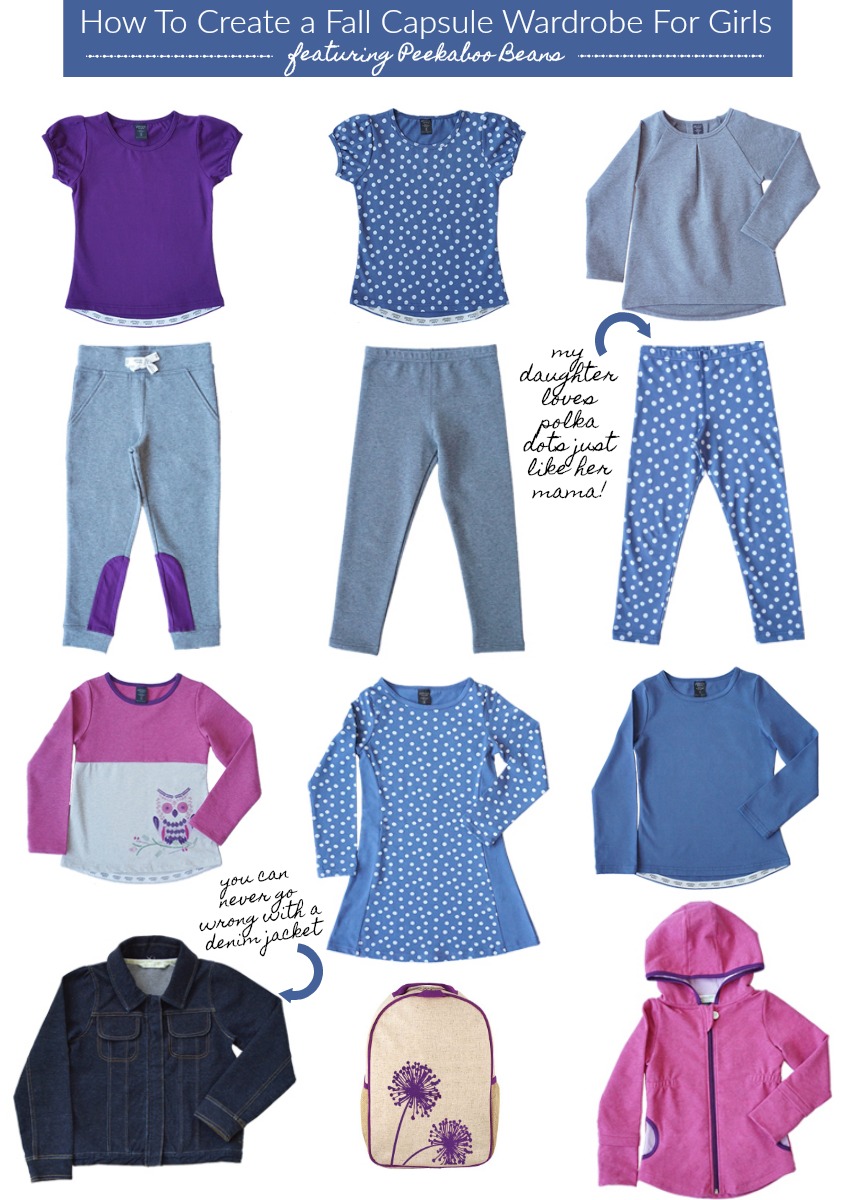 Outfit Mix & Match #1:
Friendship Tee (Deep Purple) | Play Day Pants | Owl Eyes On You Tee | Bean Jean – Freestyle Jacket |
Outfit Mix & Match #2:
Friendship Tee (Dazzling Dot) | Warm Way Leggings (Heather Charcoal ) | Winter Wonder Dress (Dazzling Dot) | Toddler Backpack (Purple Dandelion) – a great choice for school!
Outfit Mix & Match #3:
Open Wings Tunic (Heather Charcoal) | Party Perfect Leggings (Dazzling Dot) | Care Free Tee (Blue Storm) | I Heart Play Hoodie (Heather Fuchsia)
Aren't these such fun fall colours? I love the periwinkle and raspberry hues mixed with heather greys, it's such a pretty combination! A few things I should mention when it comes to 'beans – they have amazing design details such as garments being pre-shrunk, chin guards to protect from rogue zippers, roomy pockets, and comfy thumb holes. All of the extra thought put into each style doesn't go unnoticed by my children who always reach for their Peekaboo Beans clothing, in which they feel incredibly comfortable and stylish.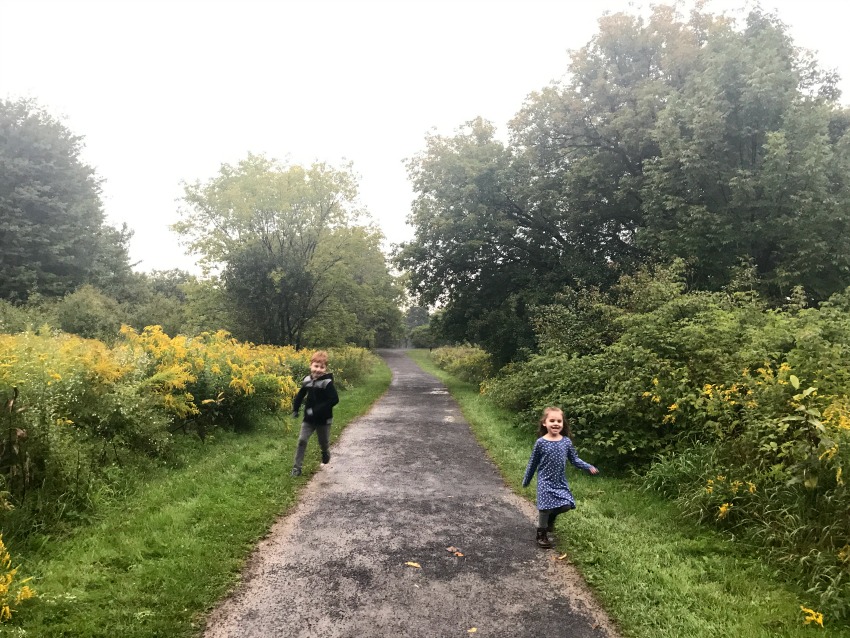 The full Peekaboo Beans Fall 2017 collection is now available. You can shop online here and peruse the catalogue here. I'd love to know – are you a fan of Peekaboo Beans? What's your favourite items in the fall line? Leave a comment and let me know!
---
Emily Smith is proud to be a Peekaboo Beans Ambassador and as such receives compensation. Thoughts and opinions shared are 100% personal.
Latest posts by Emily Smith
(see all)