How To Plan A Beautiful Rustic Picnic in Old Aylmer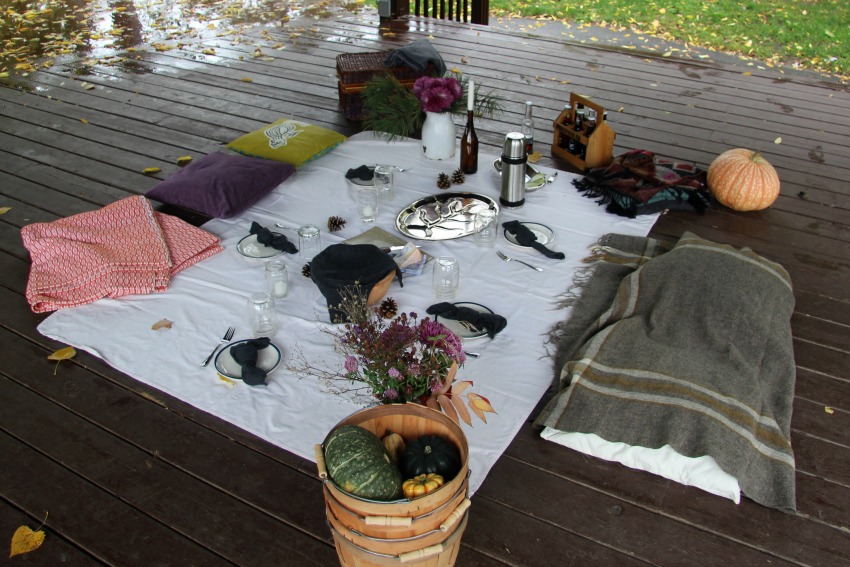 There is so much to discover in the Outaouais region, it never ceases to amaze me. This past weekend, my husband and I had the pleasure to explore the hidden gems of Old Aylmer. A mere twenty minute drive from Downtown Ottawa, the town of Aylmer has many treasures to offer, including a beautiful marina alongside the Ottawa River. There you will find lush trees, picnic tables and a handful of gazebos in Parc Des Cedres – all of which are ideal spots to have a picnic. Whether it's a romantic date for two or a family get-together, the surrounding views, walking and cycling paths and the Musée De L'Auberge Symmes are just a few of the nearby amenities that make the Aylmer Marina a terrific spot for a picnic and outing.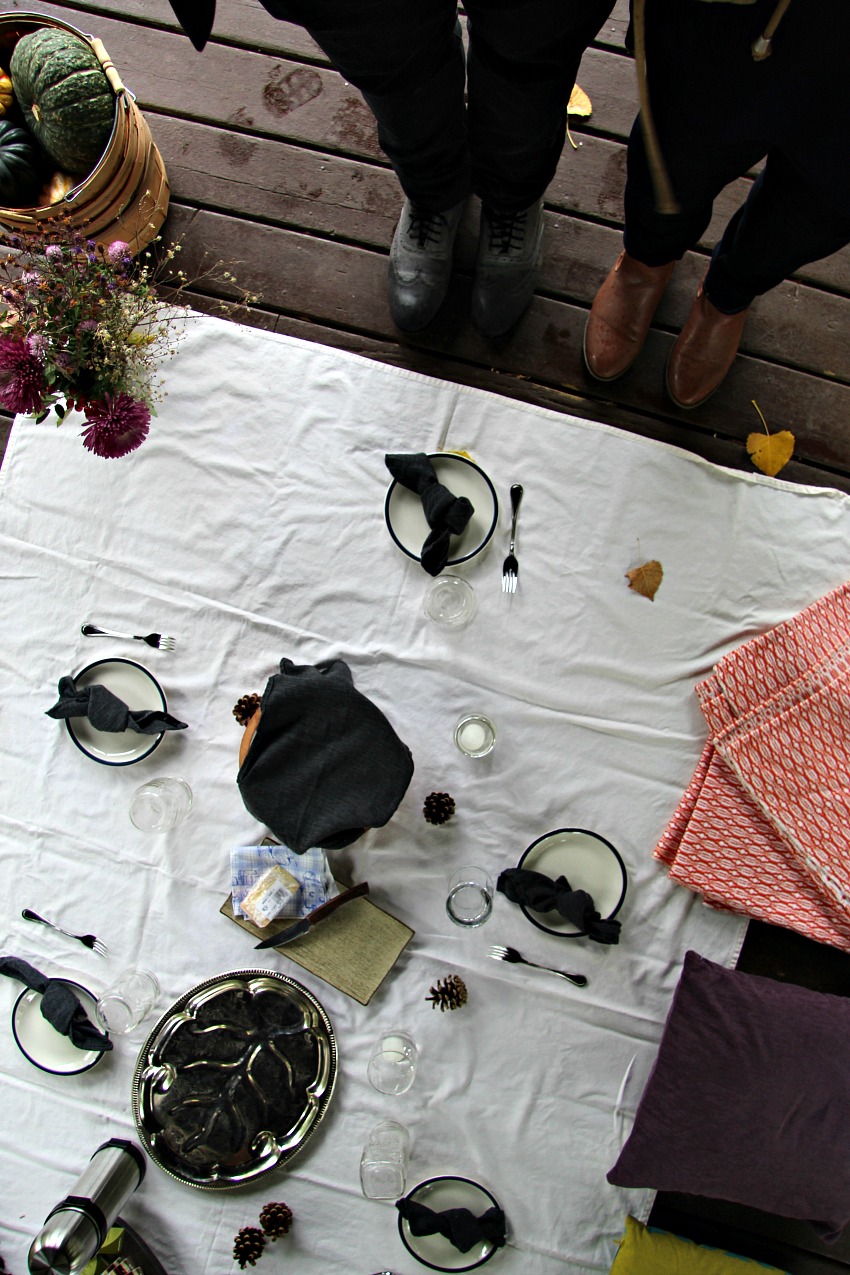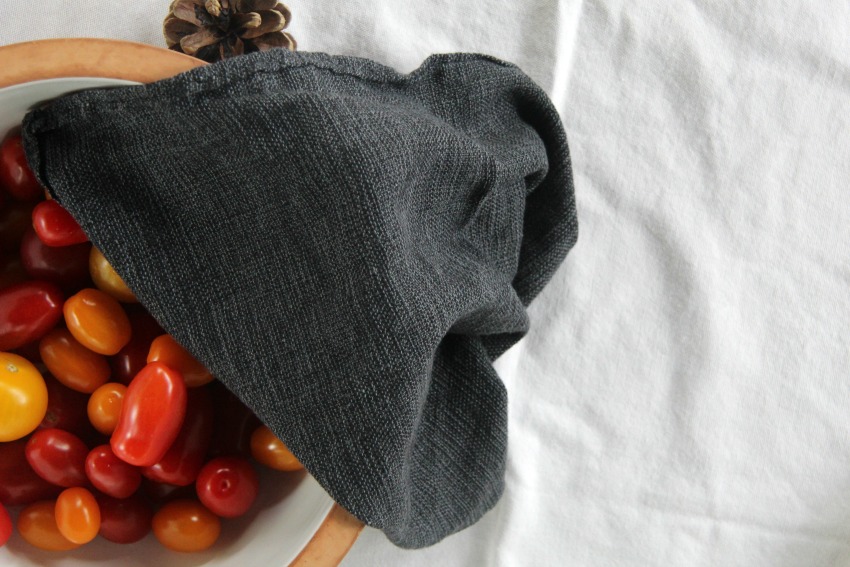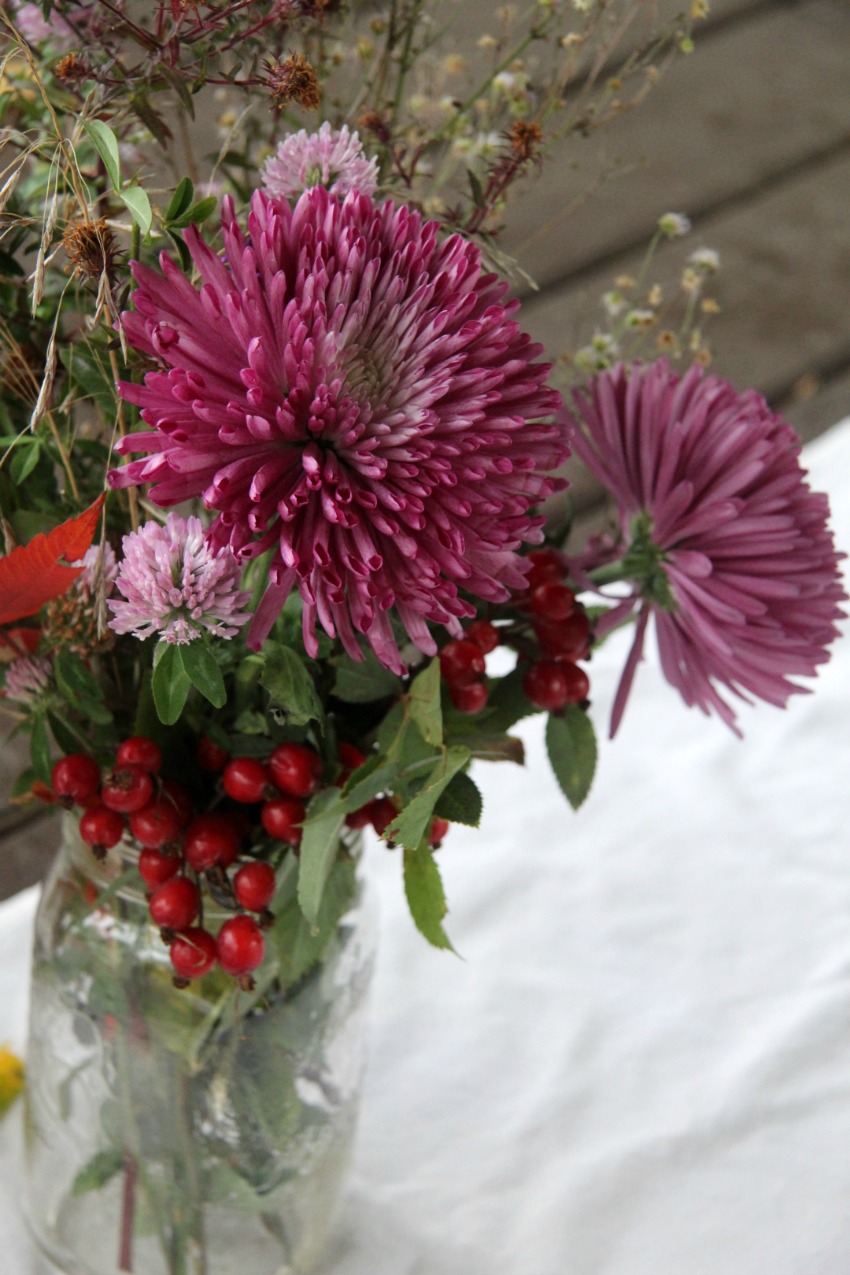 On a rainy Saturday afternoon, after shopping along the quaint Rue Principale we gathered for a delightful rustic picnic, hosted by the lovely Caroline Baron-Courcy from Tourisme Outaouais. With the coverage of a picturesque gazebo and the warmth of cozy blankets, we were protected from the elements of nature and able to enjoy a delicious spread. Just as you can also do, Caroline procured all of the items for our picnic from local merchants, providing us with a magnificent taste from the local gastronomy in Aylmer. With everything close by, it's simple and easy for anyone to create a little magic of their own at the marina.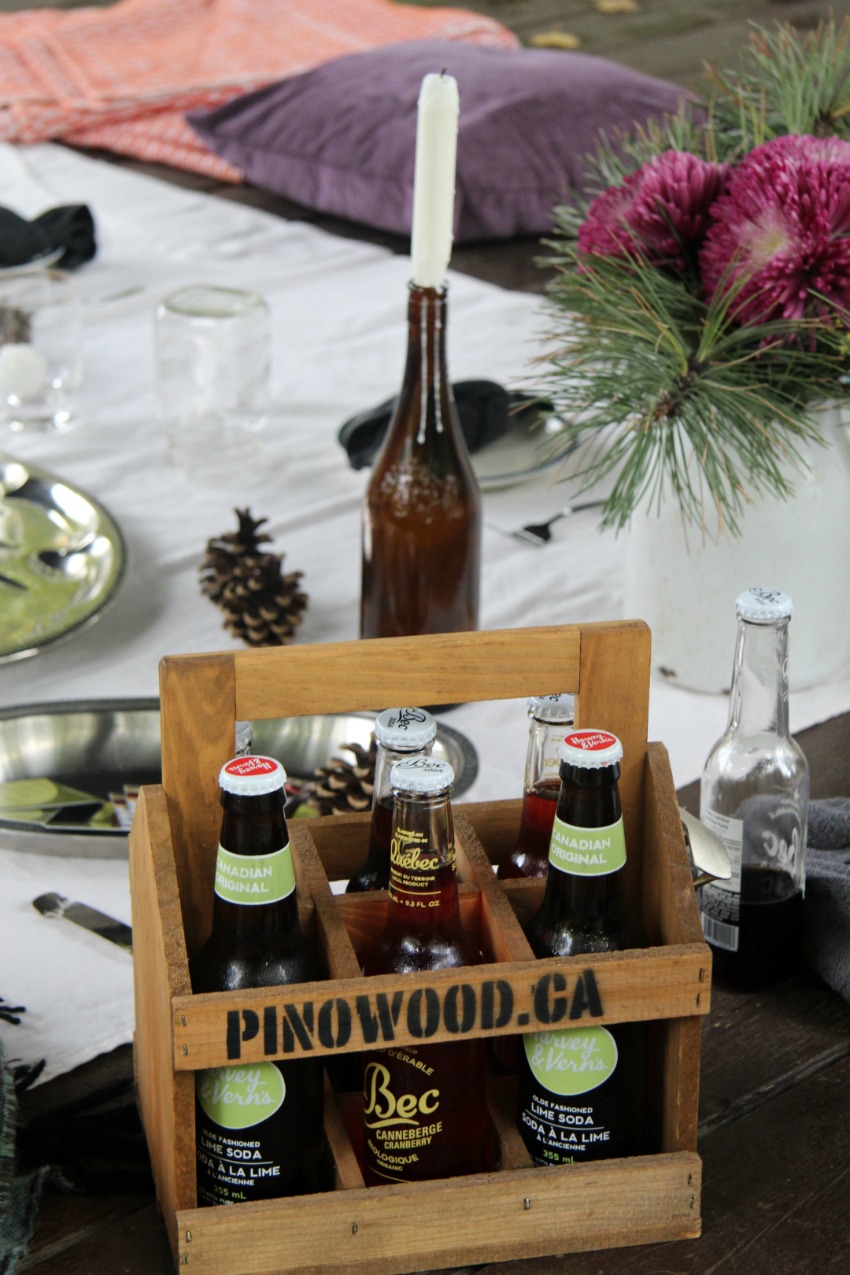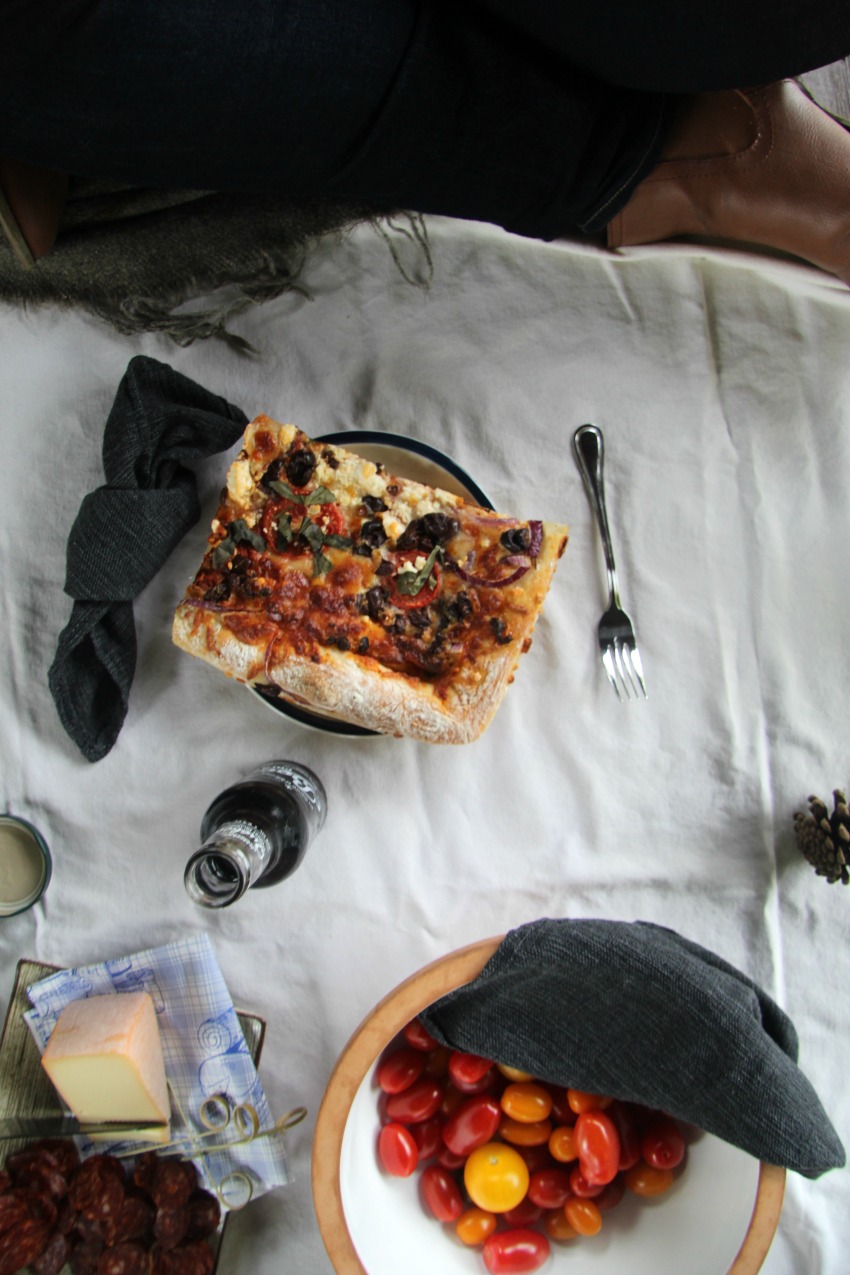 The menu for our luncheon included hot green tea, to keep us toasty, from Serenithé – Maison de Thé, a delicious rustic pizza from Boulangerie Aux Deux Frères, Tête à Papineau cheese from la Fromagerie Montebello, sausage from La Maison William J. Walter Saucissier, a selection of Harvey & Vernes and Bec Cola, and a mouth-watering assortment of pastries also from Boulangerie Aux Deux Frères. All of these shops and restaurants are within walking distance from the Aylmer Marina, so you can plan for a stroll down Rue Principale to pick up some of these delights for yourself.
To create an inviting and comfortable ambiance, Caroline brought cushions to sit on, a cotton table cloth for our spread, soft blankets, candles, and even farmer's market flowers and gourds to add an extra special touch – which it did!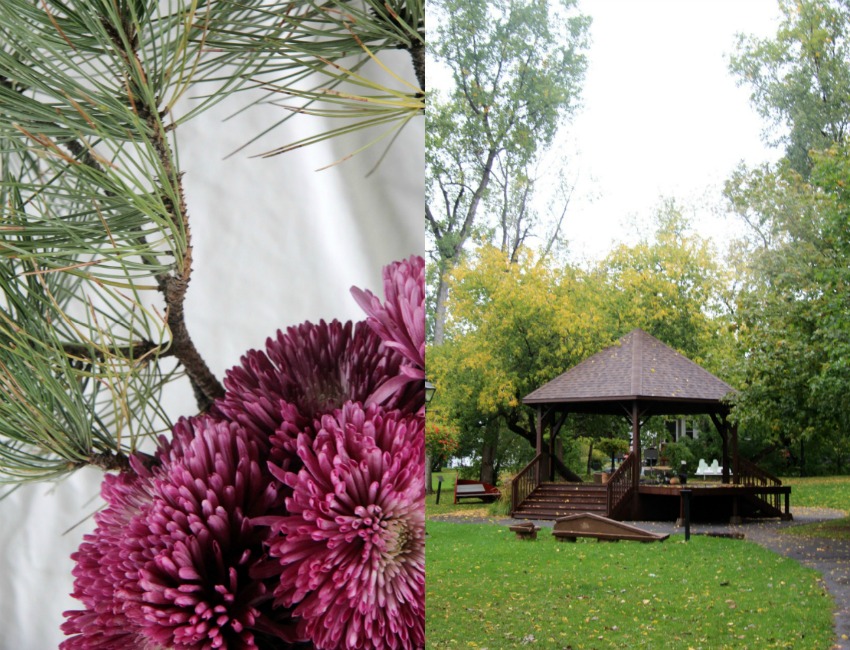 As we enjoyed the scrumptious food and drink, we admired the scenic view and chatted about all the new spots we had discovered along our historic walk in Old Aylmer and our plans to return and enjoy picnics in the future with our children at this very spot.
Whether you live in the Ottawa, the Outaouais region, or are visiting from out of town, mark this spot on your "must see" list. It's absolutely worth visiting this charming area of Old Aylmer in Quebec and pick up some wonderful picnic-items from the merchants along Rue Principale.
---
A special thank you to Tourisme Outaouais, La Ville de Gatineau, and APICA Rue Principale for hosting us during this press trip. As always, all opinions are personal.
Latest posts by Emily Smith
(see all)