These Ultra-Hydrating Products Will Soothe Your Dry Skin
Dry skin; almost everyone has experienced it. Especially during the winter months, when dry skin can leave you feeling itchy, inflamed, and irritated.
Ugh, dry skin can be such a pain!
But if you know why we experience dry skin in the first place, you are better equipped to care for it.
"Wintertime poses a special problem because humidity is low both outdoors and indoors, and the water content of the epidermis (the outermost layer of skin) tends to reflect the level of humidity around it," explains Harvard Health Publishing. (1)
With that in mind, keeping your skin hydrated is key. I recommend a holistic approach. Drink lots of water, install a humidifier in your home and office (I have a small one near my desk), resist taking hot showers (lukewarm water is best for dry skin), and use ultra-hydrating products for your skin.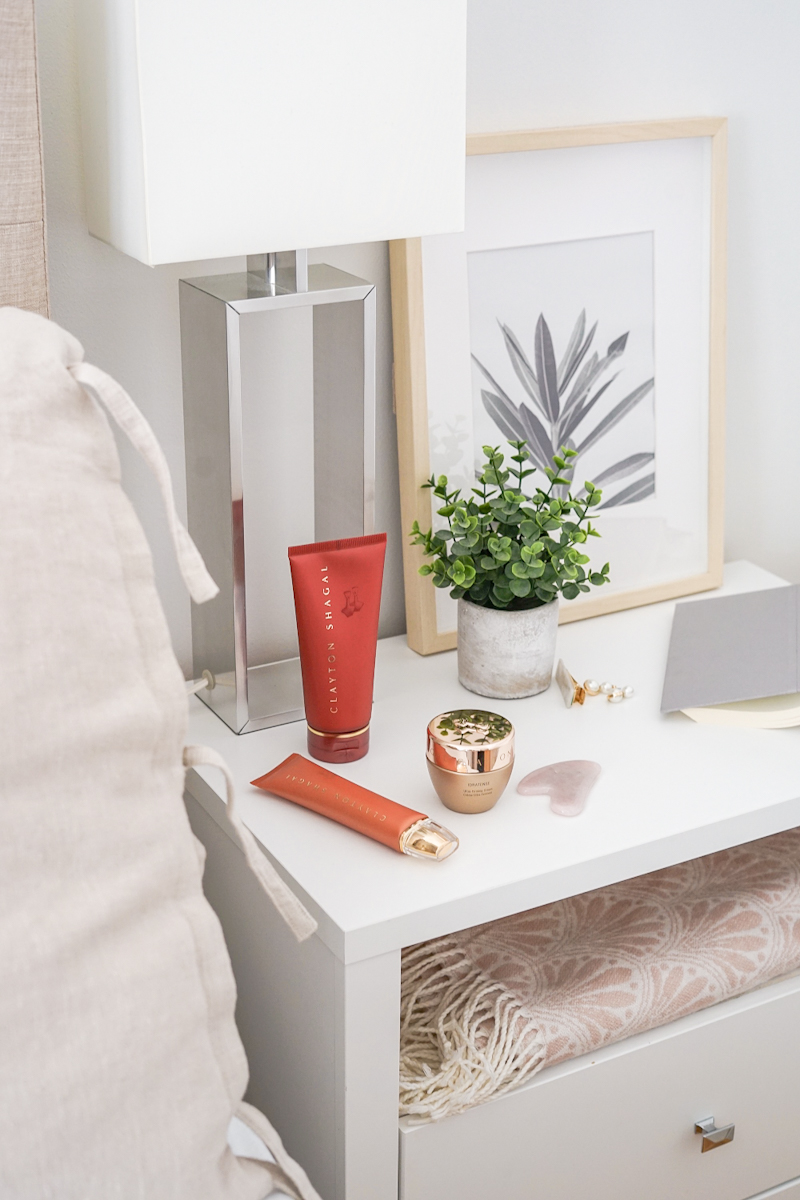 How To Choose The Best Skincare For Dry Skin
Choosing the best skincare for your dry skin is essential. There is a tendency to believe the richer and thicker cream is, the more it will moisturize. That is not necessarily true. Many efficient products are lightweight and ultra-hydrating. Most importantly, you want to consider products that are safe for sensitive skin, non-comedogenic, and that will soothe your dry skin.
That goes for your cleanser, toner, skin-nourishing treatments, and moisturizers. They should be gentle on your skin and effective in calming your dry skin.
One of my go-to Canadian skincare brands is Clayton Shagal – for all my skincare needs! La Maison Clayton Shagal is an innovative company that combines passion and expertise in research and development to give your skin the very best: the perfect blend of nature and science.
Clayton Shagal products are gentle yet effective. Let us take a closer look at a few of my favorite skincare products that help with dry skin.
Gel Lotion Cleanser
Even when experiencing dry skin, you still need to clean your skin. At times, this poses a dilemma when your skin feels irritated because some cleansers can be too harsh. However, Clayton Shagal Gel Lotion Cleanser is a non-astringent, alcohol-free cleansing lotion, which means it is gentle on your delicate facial skin. While it cleanses, it respects and maintains the skin's hydrolipidic film of the epidermis and prevents skin dehydration.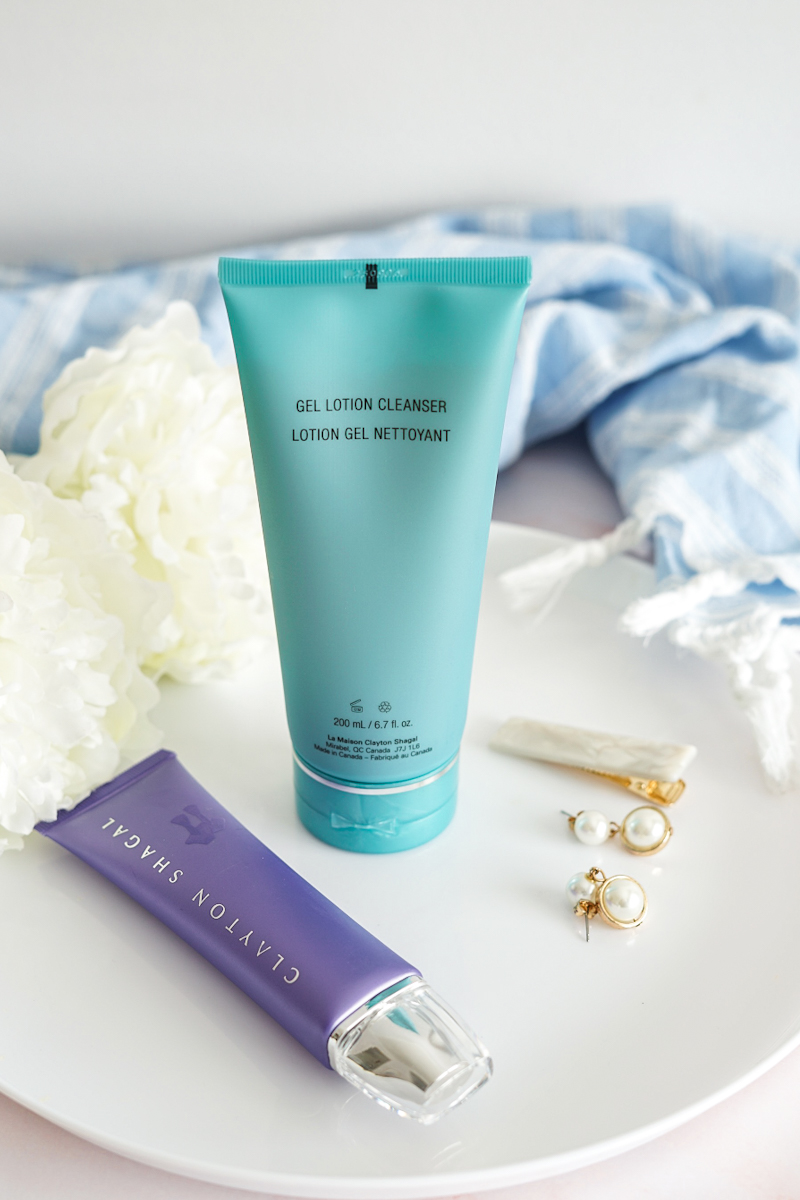 AHA Exfoliating Mask
If you are looking for an effective skin treatment that targets fine lines, wrinkles, hyperpigmentation, dullness, and uneven skin tone, while also considering sensitive and dry skin, Clayton Shagal AHA Exfoliating Mask is a great choice. It gently exfoliates the skin using non-abrasive ingredients and is ideal for sensitive and mature skin. With use, you will notice that your skin has a healthy and natural glow!
Idratense Cream
You can use this ultra-hydrating face cream both morning and night to preserve and stabilize the hydrolipidic film to retain water and moisture in the skin and prevent dehydration. It's luxurious, but not greasy, which is why I love it! It melts into my skin and doesn't leave a residue. The Clayton Shagal Idratense Cream also strengthens the outermost layer of the skin (the stratum corneum) by creating a barrier that protects the skin against harmful environmental effects, free radicals, photoaging, and oxidative stress.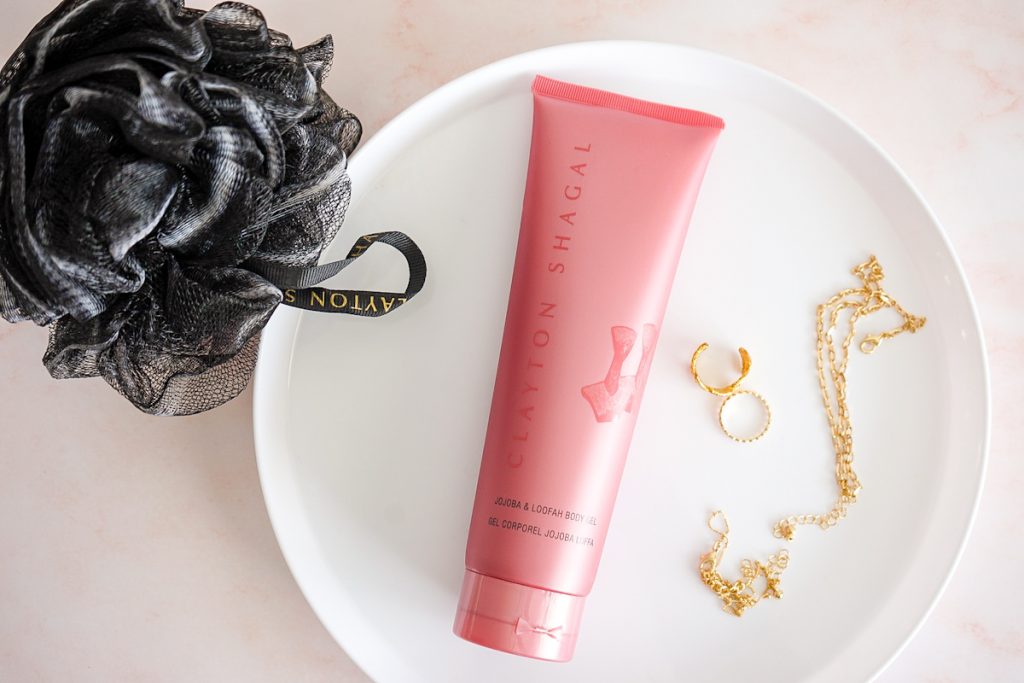 Jojoba & Loofah Exfoliating Body Gel Kit
Our facial skin isn't the only location where dry skin can wreak havoc. Taking care of every inch of your skin is a must! A gentle exfoliator, like Clayton Shagal Jojoba Exfoliating Body Gel, can increase skin's suppleness. It stimulates the skin's vital functions against dehydration and skin laxity because of its natural moisturizing factors and viscosity.
Let me tell you, it's a delightful shower treatment! It feels so good on your skin and leaves you feeling soft and smooth from head to toe.
To use, you apply the Jojoba & Loofah Exfoliating Body Gel on the body starting from the feet and moving upward – and leave it on for 5 minutes. Then you emulsify it by making circular motions upwards, adding water as necessary. Finally, you rinse with water and follow by applying and massaging in the Clayton Shagal Body Cream on your body.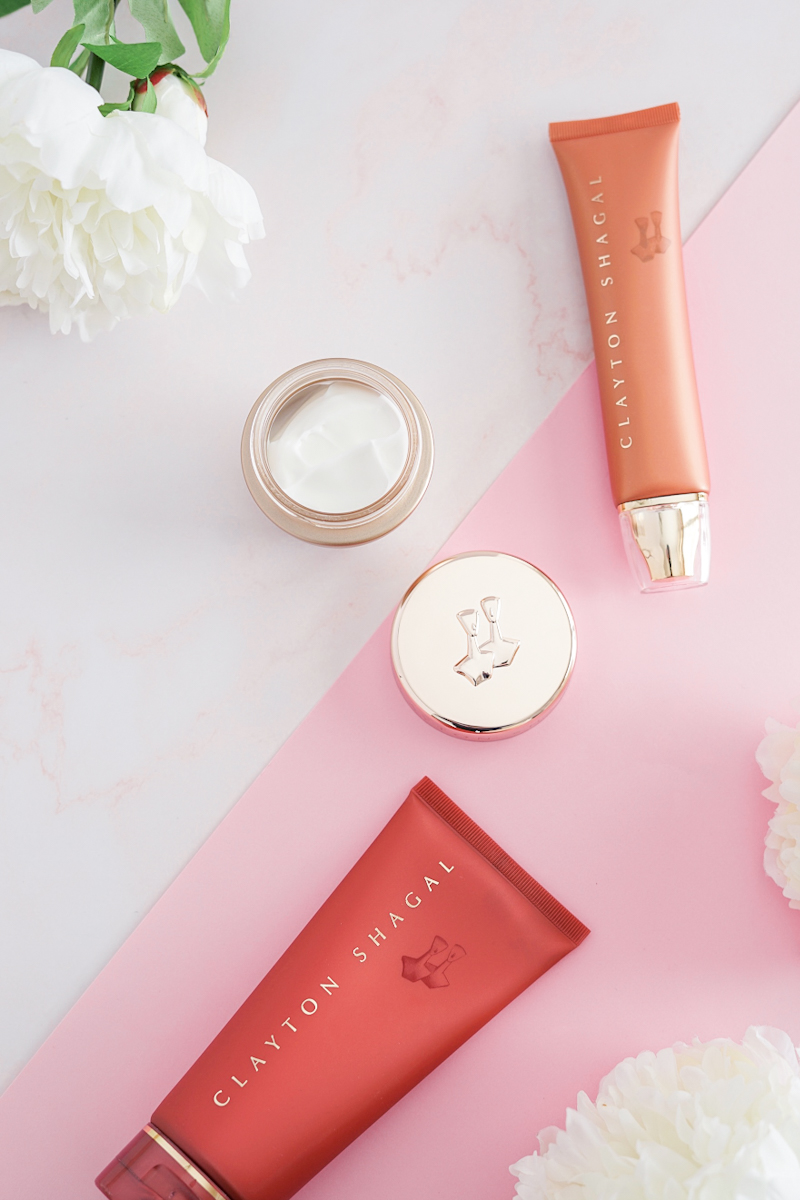 Body Cream
Why do we love it? Because it's an ultra-hydrating, fast-absorbing, and nourishing cream. If you've been feeling itchy and dry on your legs and arms, you will love this cream. It calms and soothes dry, irritated skin that is dehydrated. After you apply it, you can immediately feel the sensation of skin being revitalized and moisturized. It absorbs quickly and doesn't leave a greasy film.
Hand Cream
Of course, you can't forget about your hands. Good hand cream should always be within reach, especially during the winter months. We go from cold weather outside, to blasting dry indoor heat, and then washing with harsh hand soaps. Our hands need all the moisture they can get! Clayton Shagal Hand Cream provides superior hydration while it calms and soothes dry skin. As an added benefit, it also strengthens and prevents splitting nails and softens and shrinks cuticles. My hands are always thankful when I apply it!
Don't Skip on Caring For Your Skin
With the busyness of life, it's easy to skip on self-care. We get distracted by work, living, chores, and everything else going on. However, taking an extra 10-15 minutes in the morning and evenings to add skincare to your routine makes a difference. Whether it's applying an AHA Exfoliating mask while you watch your favorite show after the kids are in bed, or applying a luxurious hand dream before you head out the door for your day, your skin will thank you for it!
This piece is presented in partnership with La Maison Clayton Shagal. All opinions are honest and personal.
Latest posts by Emily Smith
(see all)