Here & There: My Interview with KROWD Magazine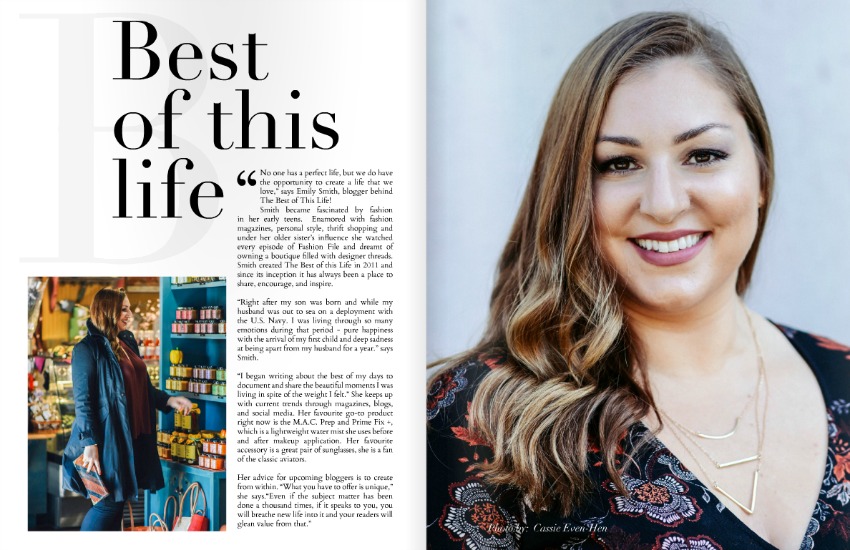 No one has a perfect life, but we do have the opportunity to create a life that we love.
On a beautiful autumn day, I had the pleasure of meeting with KROWD magazine in Westboro Village for an interview and photoshoot. I brought along a few of my favourite fall fashion pieces – among them, a floral dress, dark-washed denim jeans, my treasured Samuel Dong coat, and a vintage clutch. I chatted with the lovely Symone Peredur, Managing Editor, and George Promise, Founder of KROWD, about The Best of this Life and what I've been up to lately as a writer, photographer, style maven, foodie and mom. We walked leisurely down the bustling Richmond Road, pausing for pictures along the way and running into Starbucks for a quick wardrobe change.
For the afternoon, the talented Cassie Even-Hen was my photographer, who made me feel completely at ease in front of her lens (check out her IG here). We ultimately made our way to Chez Francois, which is like a home away from home to me, for a few final shots.
p.s That smile is genuine friends, just look at their pantry stocked with delicious delights!
In my interview for KROWD's REBEL issue, I talk about the creation of The Best of this Life, my love for fashion, and the importance of offering the world your unique self. To read the full magazine as well as my feature, click on over to KROWD Magazine here (Best of this Life on page 121).
The magazine is a well of creative and inspiring fashion, images and articles. Enjoy!
You can follow KROWD on their fashion & lifestyle website, as well as on Instagram, Facebook, and Twitter for behind the scenes looks at fashion photoshoots, styled editorials and also to be notified on the release of their next issue.
A special thank you to KROWD for this interview.
Latest posts by Emily Smith
(see all)