Is It Easy to Use a Cricut?
This is a sponsored conversation written by me on behalf of Cricut. The opinions and text are all mine.
Have you been wondering if it's easy to use a Cricut? Because I did before I got my Cricut Maker. I thought it might be too challenging for me. I had no previous experience with a cutting machine so I wasn't sure how great of a learning curve it would be. 
The good news is it's easier than I thought! From the get-go, I found the process of using my Cricut Maker easy and straightforward. That's not to say all the projects are easy, but the machine itself is intuitive. Through Cricut Design Space, the prompts for choosing the right material setting, cutting tool, and cutting mat help you with the process.
There are lots of beginner level projects you can start with in Cricut Design Space. By completing a few of them your confidence as a maker will grow! 
Today I'm sharing why it's easy to use a Cricut, from the moment you open the box!
It's Easy to Set up Your Cricut So You Can Get Started Right Away
Sometimes the thought of setting up something new like a phone or a Cricut machine can be overwhelming. When I received my Cricut Maker, I wasn't sure what to expect. I opened up the box, and the steps for the setup were right there in a neat little envelope. I plugged in my Cricut, connected it to Cricut Design Space on my phone and I was off to the races!
My new Cricut Maker even came with my first project, a card. I followed the tutorial and used the supplies included and before I knew it, I had completed my first Cricut project! It was so thrilling and satisfying to follow the steps and see the final card come to life before my eyes. It gave me an instant confidence boost to take on my next DIY with my Cricut.
There Are Tons of Beginner Projects to Make with Your Cricut
If you're new to the world of cutting machines and worried the projects will be too daunting, let me put your mind at ease. There are so many easy projects to start with to help you develop your skills. Cricut is one of the best tools for crafters! It does the heavy lifting for you and allows you to exercise your creativity. You can find great beginners' projects in Cricut Design Space and on Cricut's inspiration blog that are easy to follow. 
Even as a Beginner, You Can Create Professional Projects
With simple tutorials, even a novice can create stunning and professional projects. From heat transfer and infusible ink projects to paper and felt flowers, there are so many things you can make. There are also great projects for those looking to sell pieces they make. I love how the Cricut projects are easy to follow and the end product is beautiful and the quality is professional.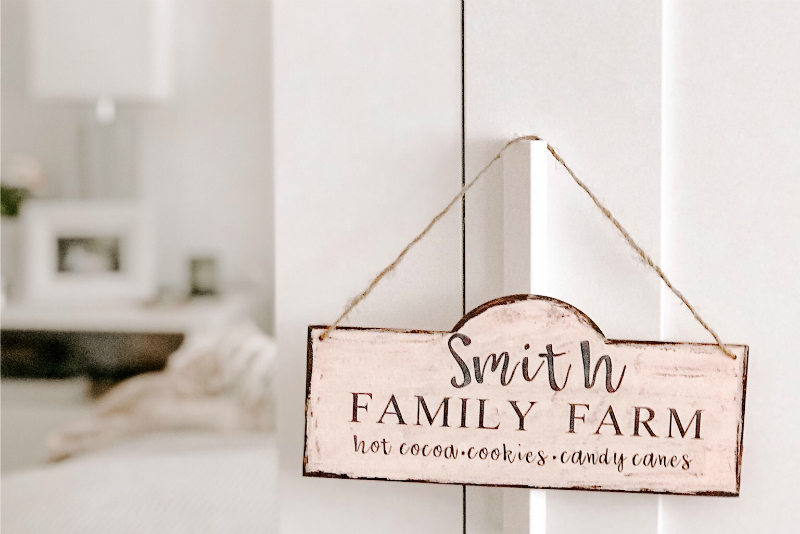 From My Own Experience, I've Made Things with My Cricut I Never Imagined I Could!
By following tutorials and playing around with my Cricut Maker, I discovered I can make things I never thought possible! For example, this DIY felt flower wreath. I thought it was out of my league, but I wanted to attempt it anyway. I went about it step by step and before I knew it, I was making gorgeous felt flowers! 
There Are so Many Different Materials to Work With
Are you looking for a vinyl cutting machine to make your own custom wooden signs? Or have you been wanting a paper cutting machine to create unique party supplies? The great thing about Cricut is all the materials you can work with! You don't have to limit your creativity. With Cricut machines, you can cut vinyl, iron-on, card stock, fabric, leather, felt, washi sheets, and more.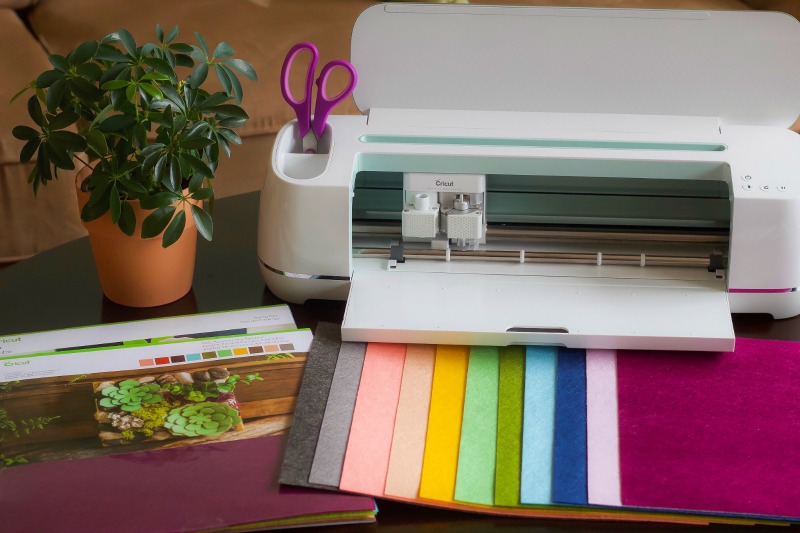 You Can Advance from Beginner to Intermediate Projects Quicker Than You Think
Advancing from beginner to intermediate level projects will happen faster than you might think. Once you start working with the materials, you get the hang of them. Sure, you'll make some mistakes, but as you keep with it you will progress fast! The Cricut does all the cutting work for you, so you don't have to worry about mastering the machine itself. It cuts the pieces you need and your skills to put everything together grow as you put them into practice. For example, learning to weed intricate cuts doesn't happen overnight, but after a few projects, I found it became easier and easier. 
There are so many DIY projects and crafts I'd love to try and I know I haven't even scratched the surface with my Cricut. With each new project, there are some hurdles to get over and new things to learn; mostly with how to put things together after I've cut them on my Cricut! For example, layering different vinyl colours or assembly jewelry was a new challenge.
But when it comes to starting off with your Cricut, you'll find the process is easy. You can open up Cricut Design Space, search for a fun project, grab your materials and go to town!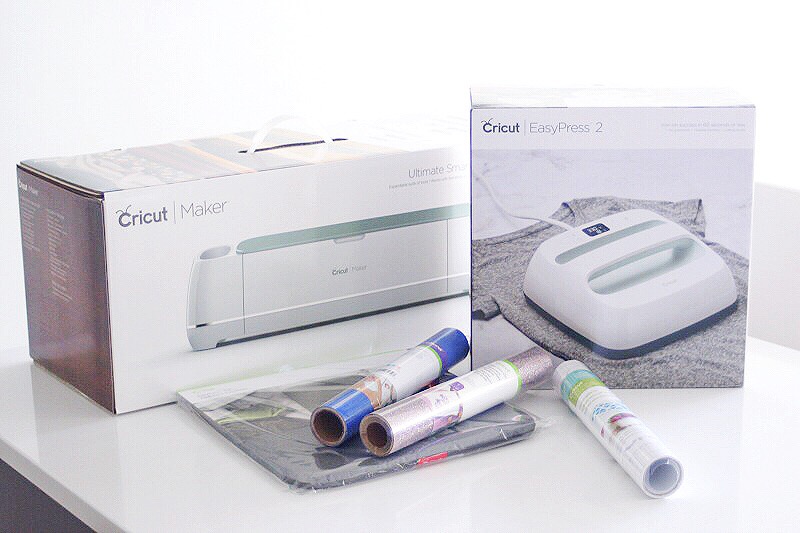 It's a Lot of Fun!
I've been enjoying, as a beginner, creating with my Cricut Maker. I've custom made t-shirts, totes, and aprons with iron-on. I've designed and cut cards and kids crafts with paper! I've worked with felt to make flowers and ornaments. And I've created a personalized teapot and wooden signs with vinyl! 
It's been so rewarding to begin my journey with Cricut as a novice and develop my skills over these past months. My Cricut Maker has enabled me to improve my DIY game in a big way.
From setting up my Cricut Design Space account, plugging in my Cricut Maker, connecting the two and then pressing go, it has been a blast! The process to start making has been easy, much easier than I ever thought it would be.
If you have any questions about Cricut, I'm happy to answer them to the best of my ability. I'm learning new things all the time and have found online tutorials have been the best way to improve my skills. 

Happy making friends!
---
SAVE THIS POST ON PINTEREST
Latest posts by Emily Smith
(see all)