Kids Style: Dress Up For The Holidays With Peekaboo Beans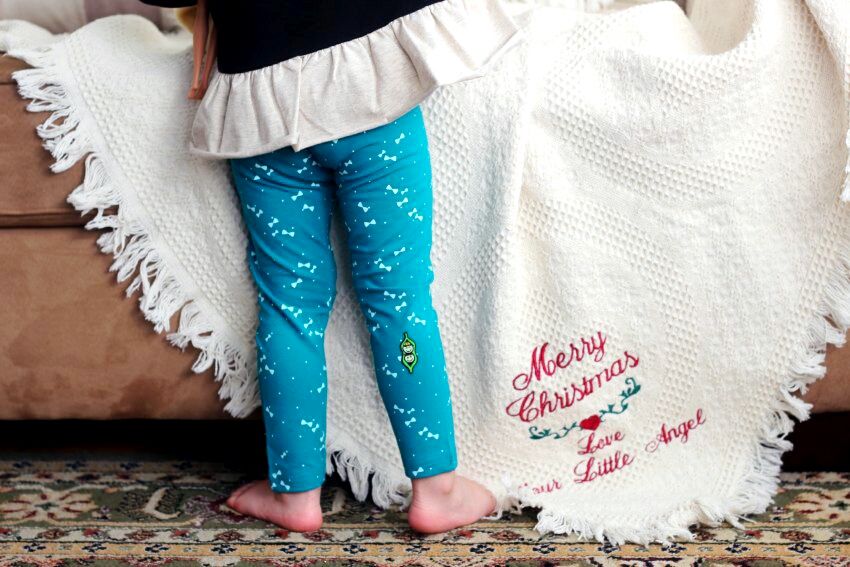 Do you have a darling girl who loves dressing up just as much as you do? My daughter is at the age where she likes to pick out her own outfits, wears her favourite dress on repeat, and takes pride in her personal style. She also loves to walk around our house, on any given day, in a pair of my heels.
In fact, for her, changing outfits throughout the day is all part of playing. She decides to put on her new purple Peekaboo leggings with a graphic tee and says "Look at me," clearly very proud of what she's put together. Not unlike us grown ups who also like to 'play' with clothing and accessories, she gets a thrill out of how her clothes make her feel – whether she's getting ready for a walk to the park or a tea party with her teddies and dolls.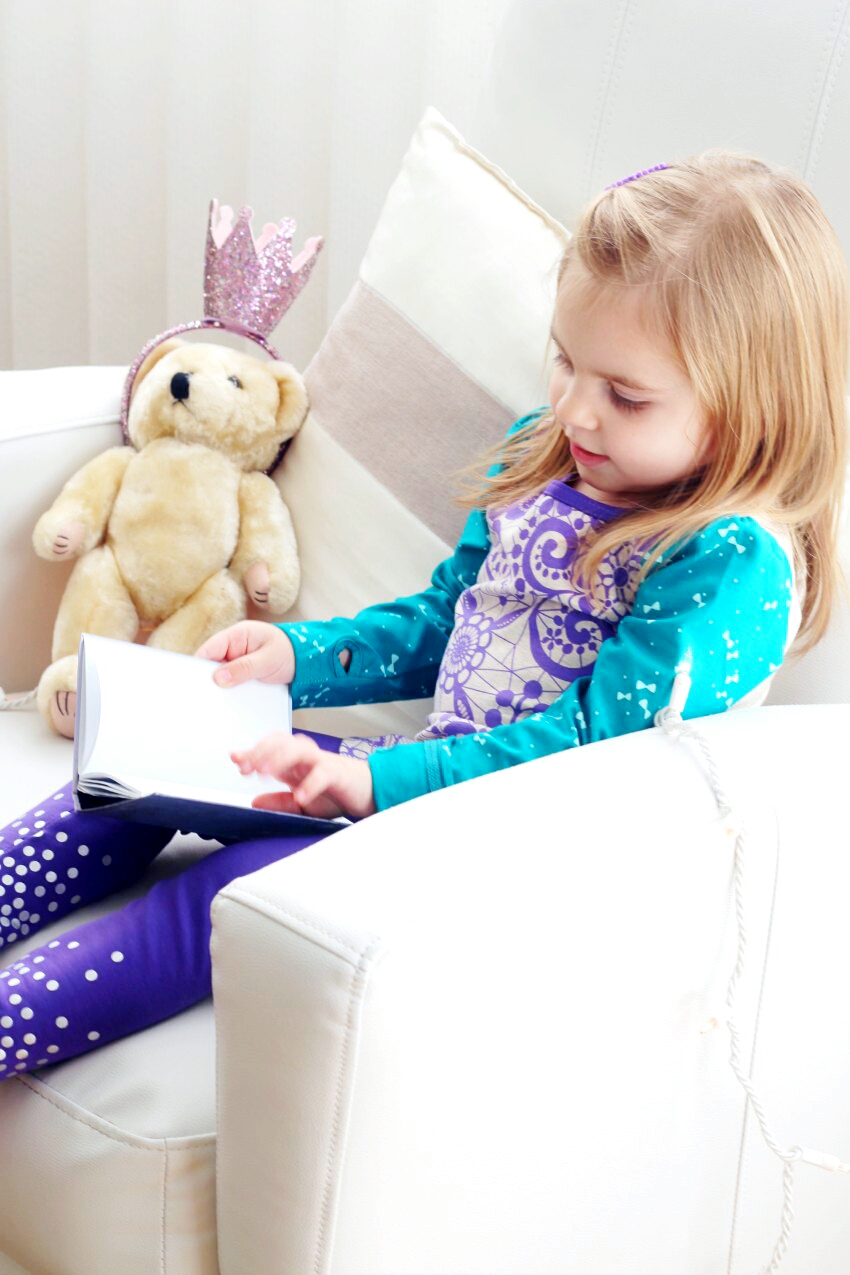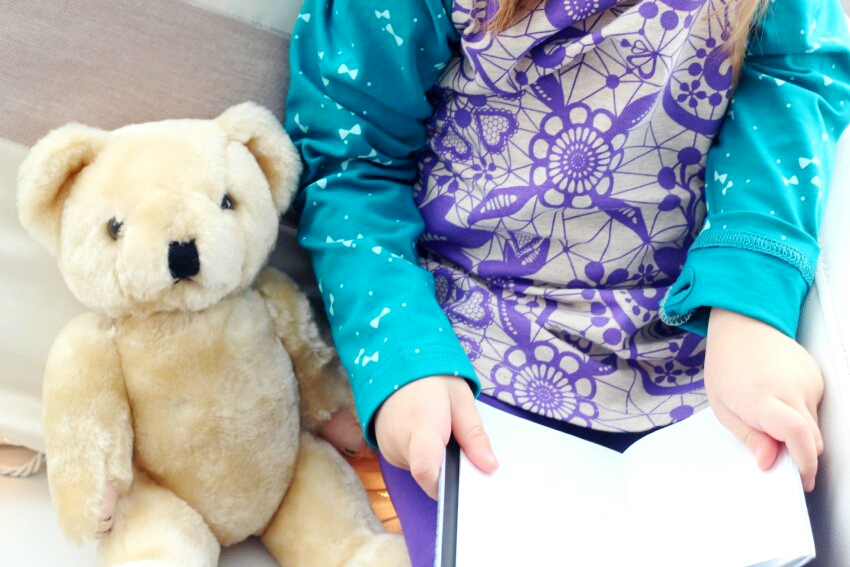 As we approach the holidays, there will be plenty of opportunities for my daughter to dress up. We'll be celebrating her third birthday soon, as well as hosting family over the holidays and attending seasonal events – all of which give her the chance to show off her new Peekaboo Beans pieces that she chose.
When we looked at Peekaboo Beans Winter 2016 catalogue together, she was attracted to the bright blues & purples, as well as all of the styles that were available in polka dots! I wonder if she got that from me, because I am also a fan of the classic black & white polka dot print.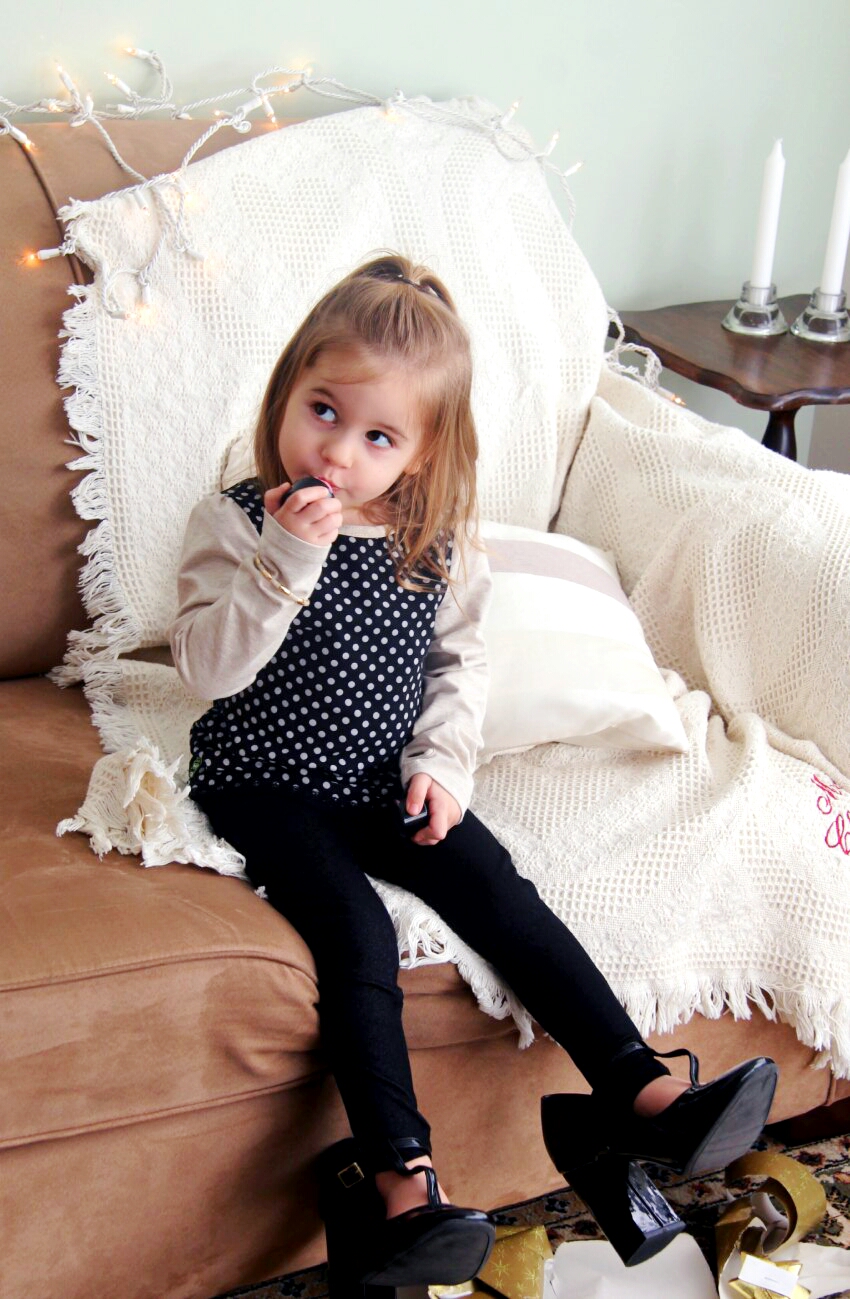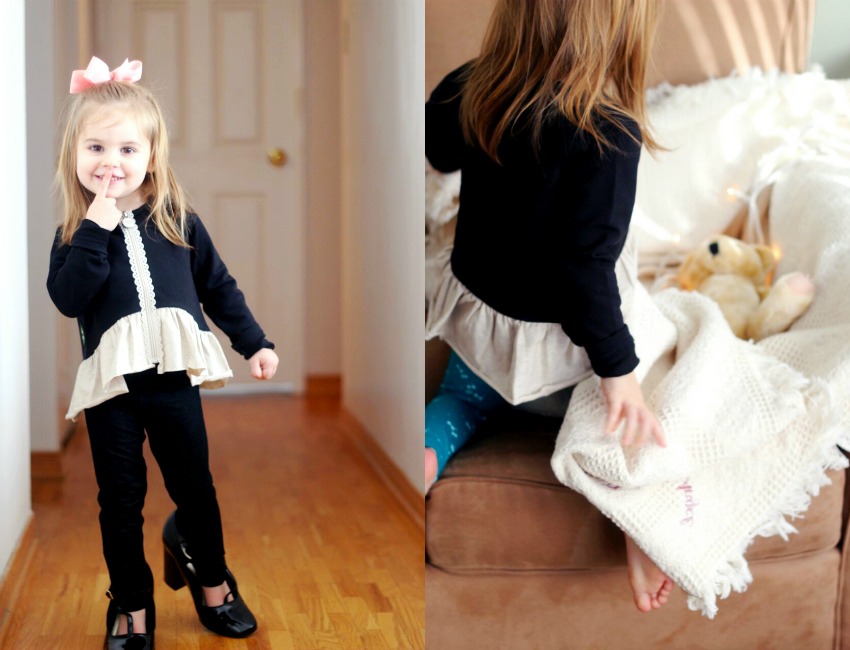 As we've come to know and expect, the fit on Peekaboo Beans is just right. She's comfortable in each article of clothing we selected, free to climb around on the playground or dash down the hallway in a pair of my Mary Janes! Even though she looks dressed-up and adorable, she's not restricted in her clothing and it's even cozy enough for her to fall asleep in, which she has many times.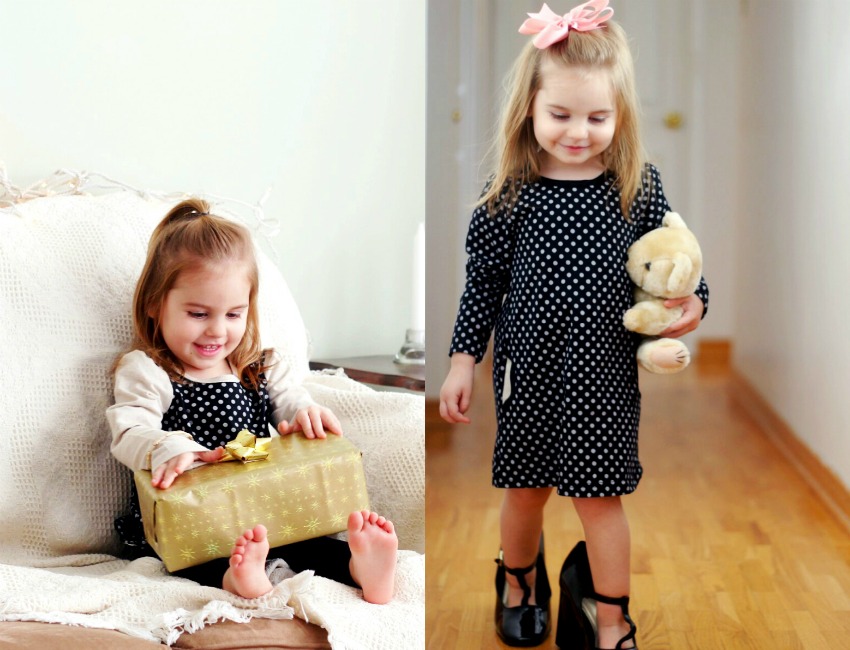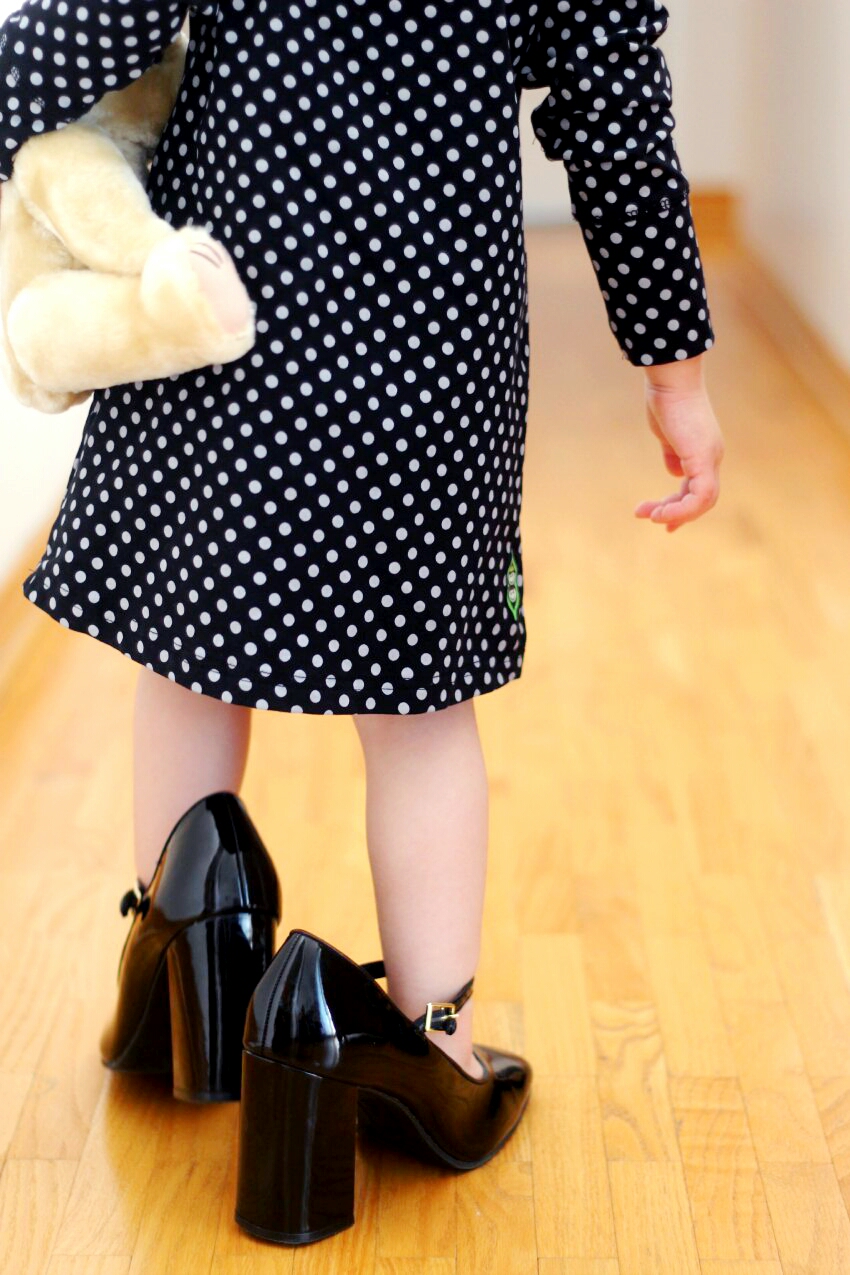 For the winter and holiday season ahead, Peekaboo Beans has a beautiful selection of styles that your little ones will be thrilled to wear for special occasion events (without the fuss of too many frills or button ups) as well as for everyday play, like building snow people and baking cookies.
To shop Abby's adorable looks, visit peekaboobeans.com
What do you look for first when shopping for holiday clothes for your children? Style, comfort, or price point? I'd love to know! Please leave a comment below.
---
Abby is wearing Party Perfect Leggings and Forever Fancy Sweater in the first image of this post. Emily Smith is proud to be a Peekaboo Beans Ambassador and as such receives compensation. Thoughts and opinions shared are 100% personal.
Latest posts by Emily Smith
(see all)