Let Your Seasonal Dishes Shine with Rubbermaid Brilliance Containers
This is a sponsored post written by me on behalf of Rubbermaid® BRILLIANCE™. All opinions are 100% mine.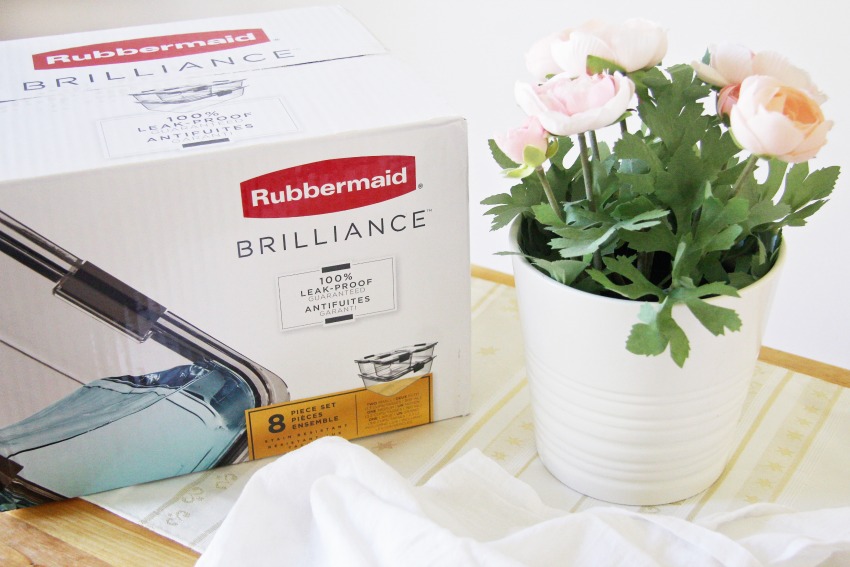 The season of hearty meals is upon us. Soups, chilis, and lasagnas are just some of the belly-warming dishes everyone is cooking up this time of year. And not usually in small portions. If you're like me, when you make a batch of chili or a lasagna, it's going to be family-sized, and then some. I want the effort to be worth my while and definitely want to have leftovers we can easily heat up throughout the week.
Whether you like to do advanced meal-prep, store leftovers, cook and freeze for the long winter ahead, or all of the above, I absolutely recommend Rubbermaid® BRILLIANCE™ 100% leak proof and spill proof plastic containers for the job.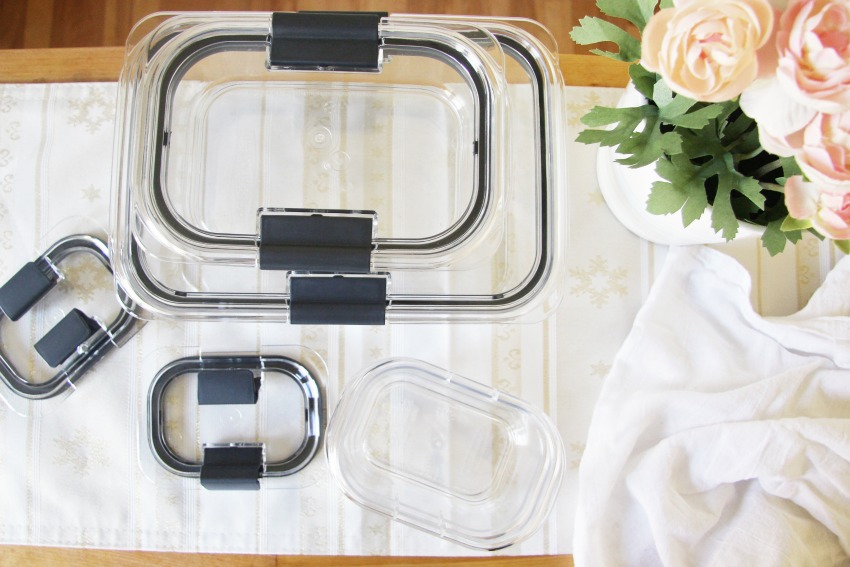 I was put on to these awesome containers last year and I've been using them almost daily ever since. From packing lunches to storing food, they're my go-to for so many reasons. They come in a range of sizes and they are 100% leak proof and spill proof, freezer and dishwasher safe, microwave-safe, as well as BPA free. Not to mention they're stackable, which makes them ideal for organizing in your cupboards and ultimately saving space.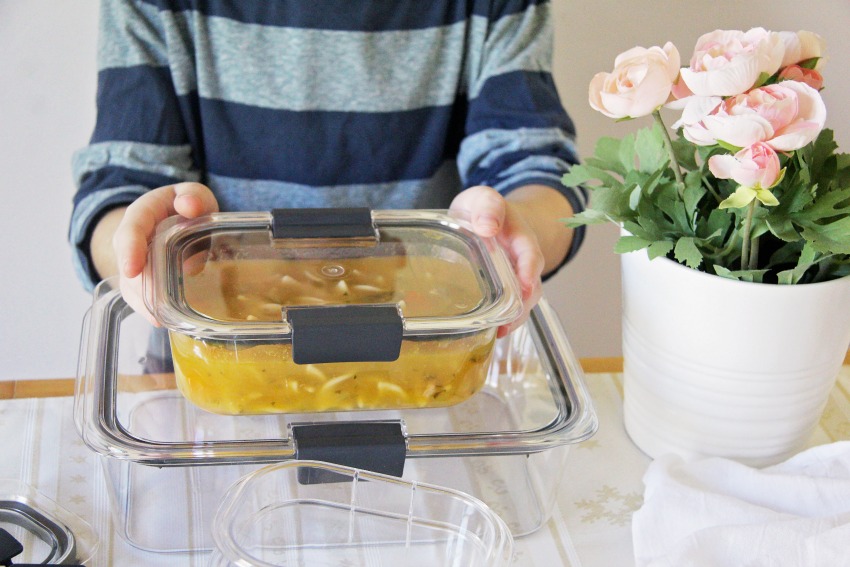 This fall, I've been filling up my Rubbermaid BRILLIANCE containers with homemade applesauce, apple butter, leftover pumpkin puree, vegetable soup, and lasagnas, among other things. As I mentioned before, when I make a family meal, I often make extra so we can use it for lunches or a quick meal on the go. The Rubbermaid BRILLIANCE containers keep everything very fresh and well preserved, thanks to its top of the line seal. And when you do reheat a dish up in the microwave, you can use the vent option so you won't have any splatters. Especially when you're in a shared office kitchen, you really don't want to be the person leaving splatters behind in the microwave, right!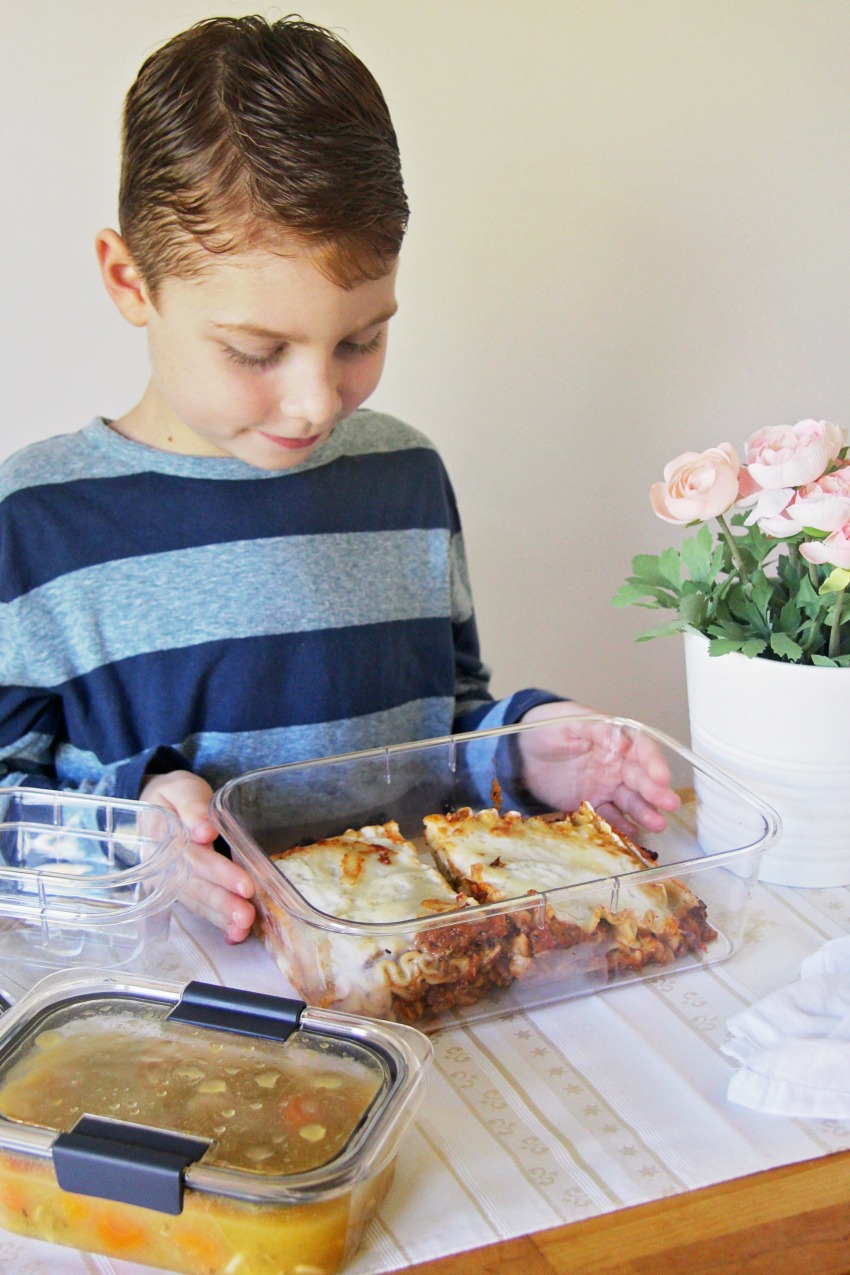 One of my favourite features about the Rubbermaid BRILLIANCE containers is how they look. Of course, I'm a huge fan of all that they offer in terms of functionality, efficiency, and safety, but their style is pretty fabulous too and worth noting! They have the elegant, clear look of glass but they're better because they won't stain, won't shatter, are much lighter, and they're stackable too.
As far as plastic containers go, these are a superior product and style. Not only do they look great, they work great! They come in a wide selection of sizes and are available at Walmart , Loblaws, Superstore and London Drugs.
Latest posts by Emily Smith
(see all)