Beauty Buzz: L'Oréal Professionnel SÉRIE EXPERT Blondifier Hair Care Collection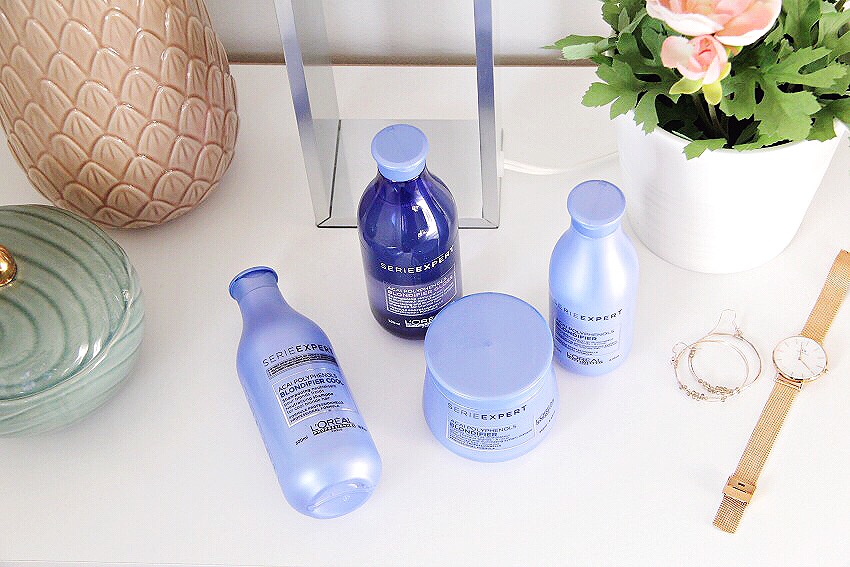 This fall, I chopped off the split ends from my summer hair and said goodbye to the orangey brassy hue my balayage had become thanks to hours spent in the pool. Along with a fresh cut, I had some ash blonde highlights put in for a subtle enhancement of my natural hair colour.
With new highlights comes great responsibility…(that's how the saying goes right?)
I want to keep my blonde looking fresh, healthy, silky, and shiny all winter long. To achieve that, I've been using L'Oréal Professionnel's newest addition to the SÉRIE EXPERT collection called Blondifier. This hair care system was created for natural, highlighted, coloured, and bleached blondes. If you have any level of blonde in your hair, these are a great choice, especially if you want to keep your cool blonde looking fabulous and without yellow tones.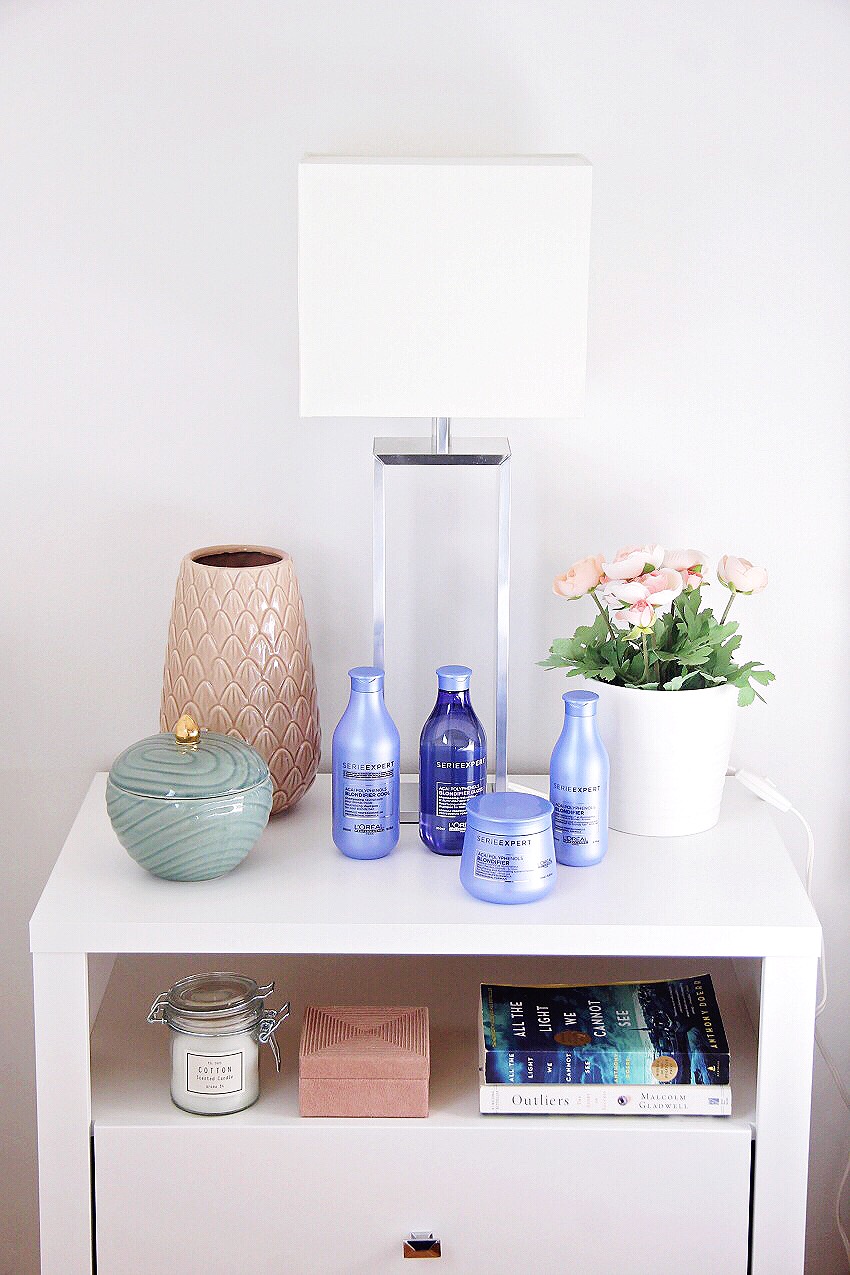 Introducing L'Oréal Professionnel SÉRIE EXPERT Blondifier Hair Care Collection
I've been alternating between Blondifier Cool and Blondifier Gloss shampoos. Both work differently to achieve and maintain beautiful blonde hair.
Blondifier Cool freshens up your cool blonde hair thanks to açai berry extract and its purple pigments. It gently cleanses and nixes yellow tones.
Blondifier Gloss is a gentle hair cleanser that focuses on bringing out the shine of your blonde hair. It's ideal for helping to repair and smooth damaged hair.
Along with this set of shampoos, I've been switching between Blondifier Conditioner and Blondifer Mask to give my hair the moisture it craves, especially at the ends.
Blondifier Conditioner helps to restore and illuminate blonde hair, while detangling and hydrating hair.
Blondifier Mask is an intensive treatment infused with polyphenols contained in açai berry and vitamin E. I just love how it leaves my hair feeling super soft and visibly smooth – no flyaways in sight! Not to mention, it smells amazing (as does the entire line).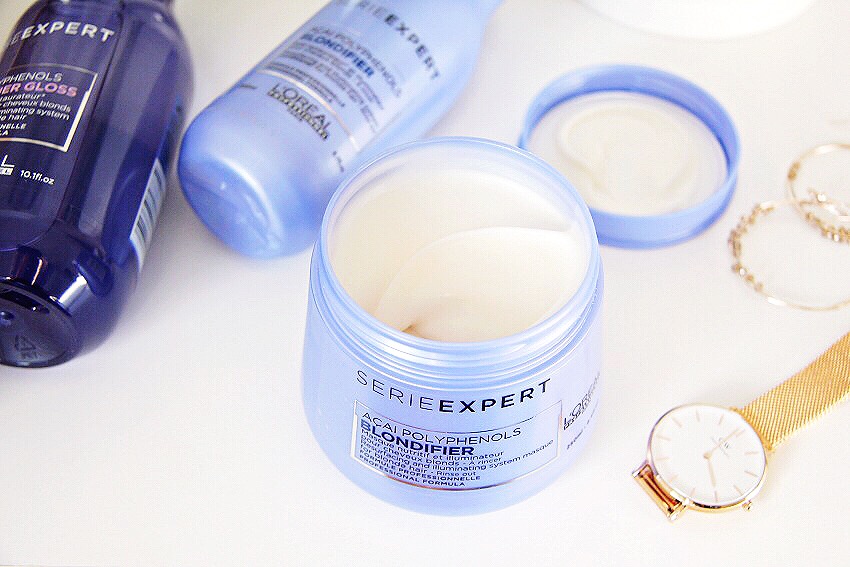 The L'Oréal Professionnel SÉRIE EXPERT Blondifier hair care collection is available for purchase in salons and retails between $26-38 CAD.
To keep your blonde hair looking beautiful and luminous all winter long, I highly recommend checking it out! For the complete scoop on Blondifier and other collections within the SÉRIE EXPERT line, visit lorealprofessionnel.ca
Latest posts by Emily Smith
(see all)