Metro Ontario Hosts Intimate Dinner in Ottawa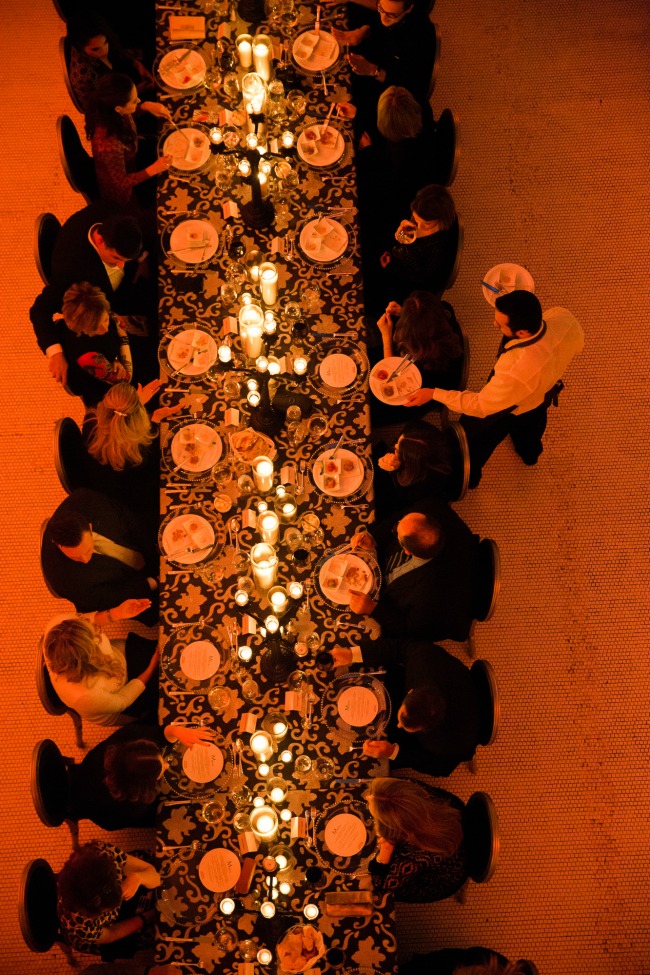 Winterlude has come and gone for this year, can you believe it is March already? It had literally been years since I had laced on a pair of skates. However, my dear friend invited me for a morning skate and I couldn't have felt prouder gliding, almost gracefully, along the canal. Along with my skating adventures, I was honoured to attend an intimate soirée hosted by Metro Ontario and Jessica Mulroney, fashion influencer and an ambassador for the food brand.
Metro Ontario was the Official Sponsor of the Winterlude Volunteer Program for this year's festival, which ran from January 29 – February 15. To have some fun on-site, Metro built an Ice Cafe in Confederation Park alongside the festival's ultra-popular ice sculpture display. The fully enclosed space featured a fire pit where visitors and festival goers roasted marshmallows and enjoyed complimentary hot beverages and Front Street Bakery cookies. A special thank you to Metro for such an awesome contribution to this year's festivities!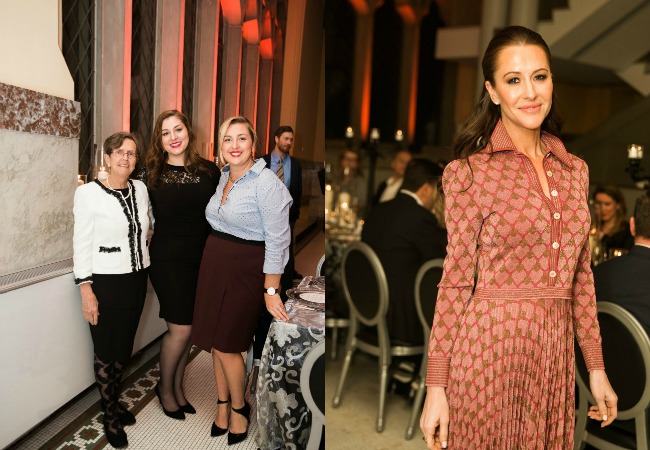 An Intimate Soirée Hosted by Metro Ontario
The setting for an evening of splendour was none other than the National Museum of Nature. Dramatic architecture and warm lighting contributed to the exquisite ambiance. Guests were treated to cocktails and appetizers in a social room tucked behind the dinosaur wing. After an hour of mingling, we were invited to head upstairs. We had no idea that the most stunning setting would be awaiting us.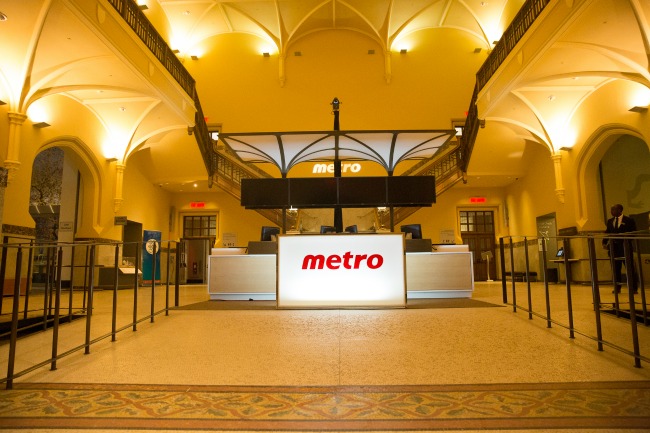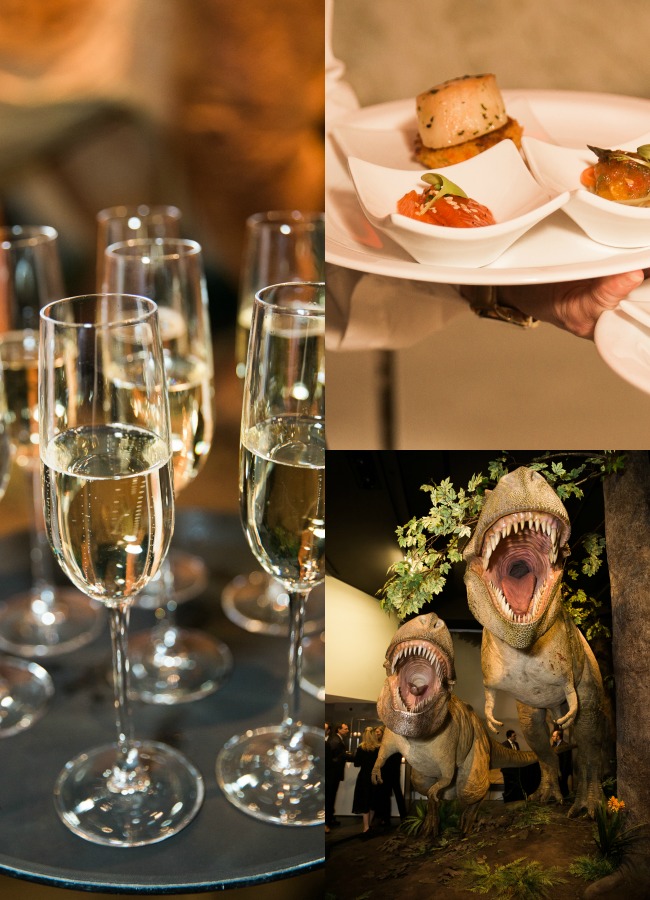 As you entered the atrium, on the second floor of the museum, a table set for approximately 50 or so guests was waiting. Covered in dramatic damask tablecloth, black candelabra centerpieces and dancing flames – the result of reflections in the glassware of countless lit candles. The decor was elegant and opulent.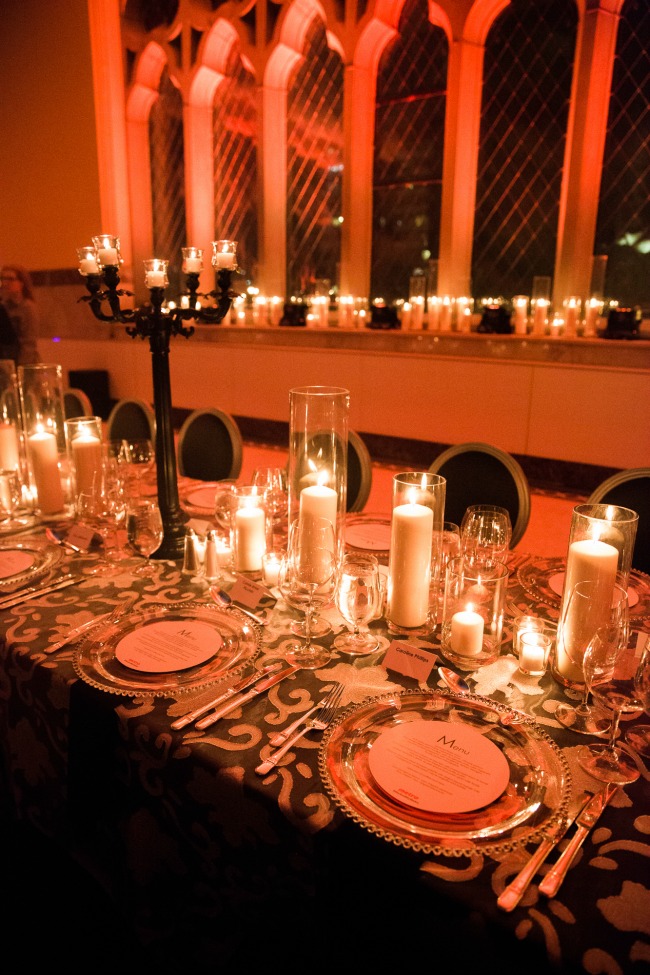 We heard opening words from Jessica Mulroney, Carmen Fortino, executive vice president of Metro Ontario and Kenton Leier, executive chef of The Westin Ottawa, who gave us a description of the meal we would be enjoying.
Mr. Fortino also explained further the reason for this intimate gathering – which was to connect with Ottawa's movers and shakers, influencers and business people. Over the course of the next year-and-a-half, leading up to our great country's Jubilee year, Metro Ontario will invest in their store network and continue to invest in the community.
Amongst the guests was a memorable crowd of so many of Ottawa's leaders. My husband and I had the pleasure of conversing with Nancy Modrcin, Vice President of Marketing of Metro Ontario, about Metro's initiatives and exciting things to come this year!
Every course was absolute perfection and the guests weren't shy about expressing their delight for the evening. It's always such a pleasure to connect with friends, as well as meet new acquaintances in the Ottawa community.
I just had to share this dessert with you, doesn't it look like a work of art? We were certainly impressed!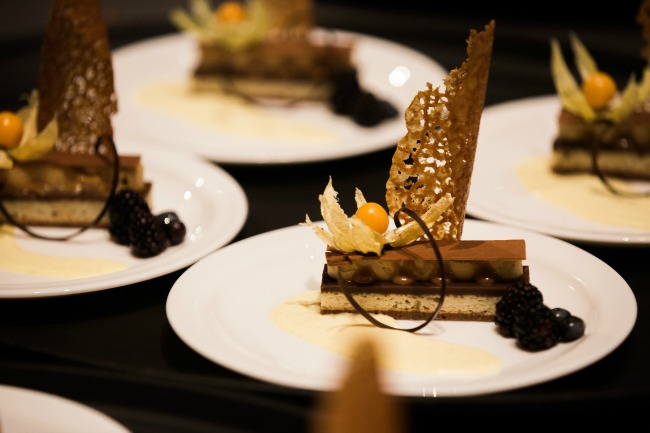 As the magical evening came to a close, my husband and I said our goodbyes and expressed our gratitude for partaking in such a memorable celebration. I left feeling excited about learning of the commitment to local efforts and Metro Ontario's continued investment in Ottawa.
Currently, there are a total of 27 stores in the greater Ottawa-area (19 Metro and 8 Food Basics).
To learn more about Metro Ontario, visit their website or connect on Facebook and Instagram.
---
All Photo Credit belongs to Katherine Holland, 2016 – courtesy of Metro Ontario
Latest posts by Emily Smith
(see all)