Simple & Healthy Mint, Strawberry, and Lime Infused Water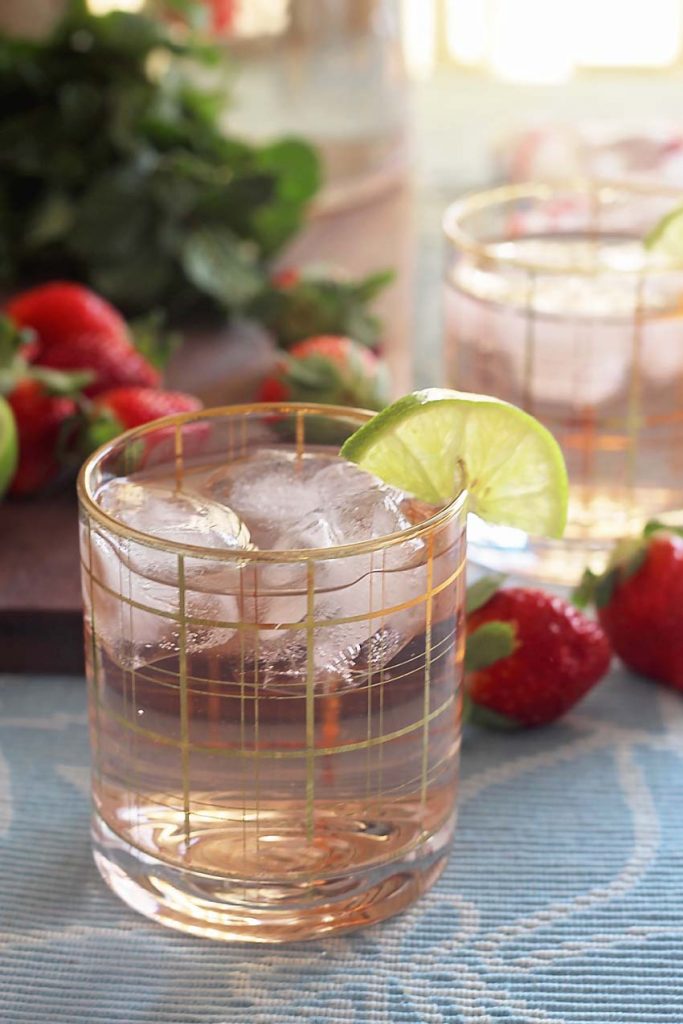 Let's talk water for a sec, okay? I know, incredibly exciting topic! But honestly, an important one. One of the number one things I'm hearing from women around me is "I need to drink more water." I absolutely know where they are coming from, can you relate? Sometimes I'm on top of my water game and other weeks, well I just slip behind and rely on cups of coffee to keep me going. The truth of the matter is, water is vital for our survival, everyone knows that. We know that, but we reach for other drinks (or even nothing) to keep us going. Keep reading, I'm sharing how infused water can help you get your daily dose of water.
Are you completely NOT into water?
One of the downsides to water is that it has no taste, or smell for that matter, which for some of us, doesn't make it very appealing to drink 2 litres per day – or however much your body needs (we're all a bit different!). Luckily, infused water is a great way to make it taste better and even have more health benefits than it already has! The key here is to drinking more water and operating at a greater capacity because our body feels hydrated and energized.
How about summer in a glass?
A lot of us look forward to the summer, not only because the weather is nice, but also because that means it's strawberry season. Alas, summer isn't here for a few more months, so why not enjoy a bit of summer in a glass? The combination of strawberries (fresh or frozen), mint and lime is SO delicious and summery-fresh, you're going to love sipping on one my favourite infused water recipes.
Let's talk about the added health benefits of infused water
There are some great benefits to drinking this Mint, Strawberry & Lime infused water (or any fresh produce infused water, really) and I'm going to share a few of them with you. The most obvious benefit is that you're drinking water. Your whole metabolism is based on water. The juices in your body are able to do their job thanks to the constant stream of water you're providing. Water also keeps the rest of your body, not just the metabolism, functioning optimally. If you're dehydrated your body will become slower, and you will become slower. So let's avoid that, shall we?
Strawberries are a delicious fruit packed with vitamins, minerals and antioxidants. All three of those things make sure that your body is optimally protected against any virus or bacteria which should try to enter your body. Research has shown that strawberries even help prevent cancer due to all the antioxidants they contain. By infusing your water with strawberries, you are intaking these wonderful benefits.
Mint is said to help boost your energy levels. Infusing your water with mint isn't just a way to make your water taste nice but it's also a great and simple way to make yourself feel more energized (without having to take a nap).
Have you thought about drinking water as part of your weight management plan?
Weight management is another great motivator to drink this strawberry mint infused water. As we all know, water helps with keeping your body energized and can curve a hunger, which is sometimes simply your body signalling dehydration. Strawberries are also a great fruit to help with weight management; they are a good source of dietary fiber and low in calories. This means that strawberries will leave you feeling satisfied and full, so feel free to enjoy a handful while you're sipping your healthy and tasty infused water 😉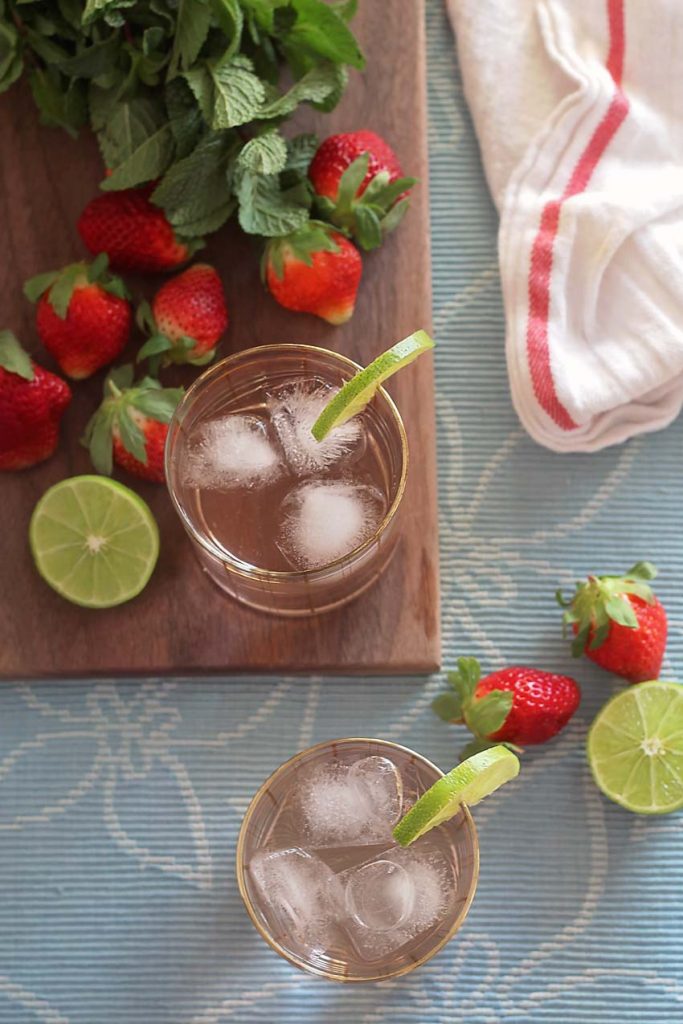 Simple & Healthy Mint, Strawberry, and Lime Infused Water Recipe
Ingredients:
1/2 cup sliced strawberries
1 lime sliced
¼ cup fresh mint leaves
2 Litres of purified flat or sparkling water

Directions:
If you are using an infuser pitcher, fill the infuser with the ingredients and then fill the pitcher with water. For a regular pitcher, layer ingredients at the bottom of the pitcher, then fill it up with water. For both cases, let sit in the fridge for a few hours or preferably over night for optimal flavour! Enjoy 🙂
5 More Infused Water Recipes To Try
Have you tried homemade infused water before? If so, what are some of your favourite ingredients to add?
Latest posts by Emily Smith
(see all)