Here & There: The New Designer Shoe Warehouse in Ottawa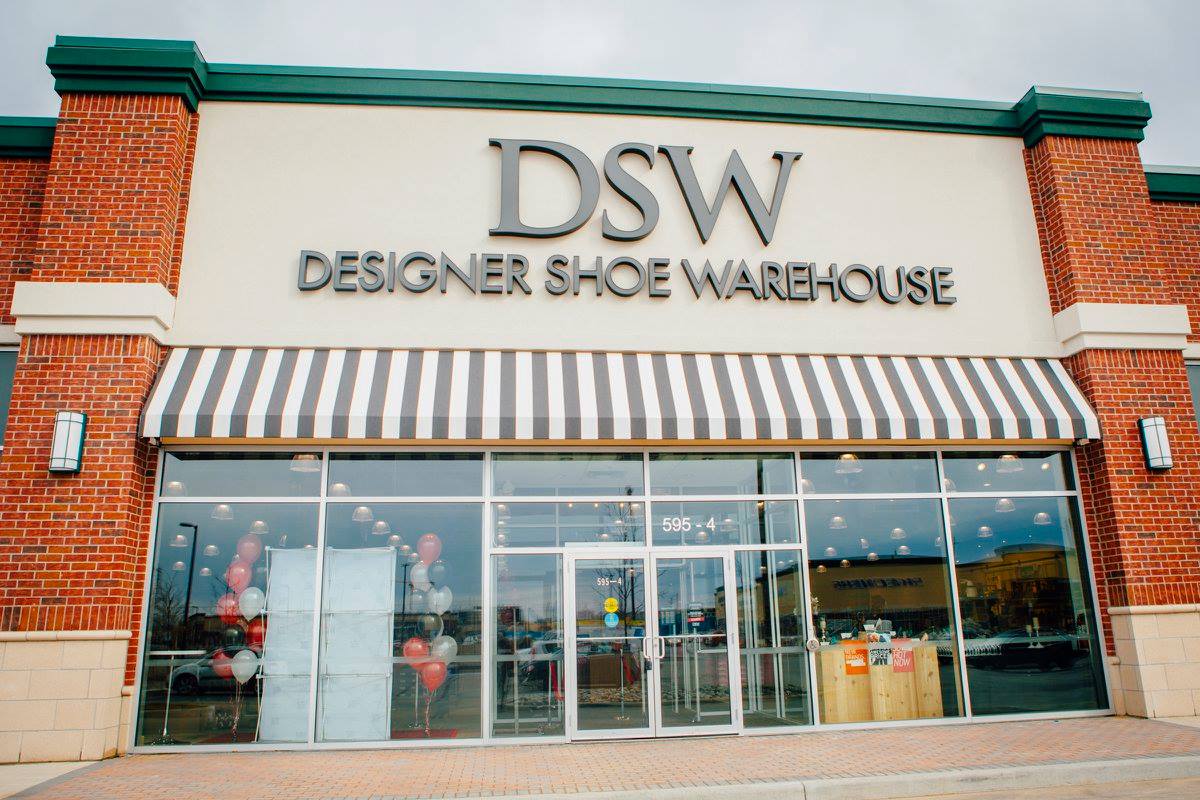 We all know the famous scene in Sex in the City when Carrie Bradshaw walks up to a store window, spots a gorgeous pink strappy heel, and in her cashmere-esque voice says, "Hello, Lover." Those two words capture what many women feel when they see the shoe. Whether it's a summer fling or love-everlasting, shoes certainly pull on our heart-strings.
They also have a tendency to pull on our purse strings. Especially when you want it all! Designer name, impeccable fit, high quality, and of course, style. Well darlings, at DSW you can find just such a thing along with budget-friendly price point. And you can take that to the bank.
At the pre-opening, I spotted Kate Spade and BCBG shoes at 40 per cent off their retail price!
Ottawa is one the four new locations across Canada, each averaging 20,000 square feet in size. From Regina to Halifax, shoppers will be able to select from over 22,000 pairs of designer and name brand shoes with everyday savings of up to 40 per cent off suggested retail prices. Brands include Nine West, Vince Camuto, BCBG, Cole Haan, Steve Madden, Nike, Converse and more.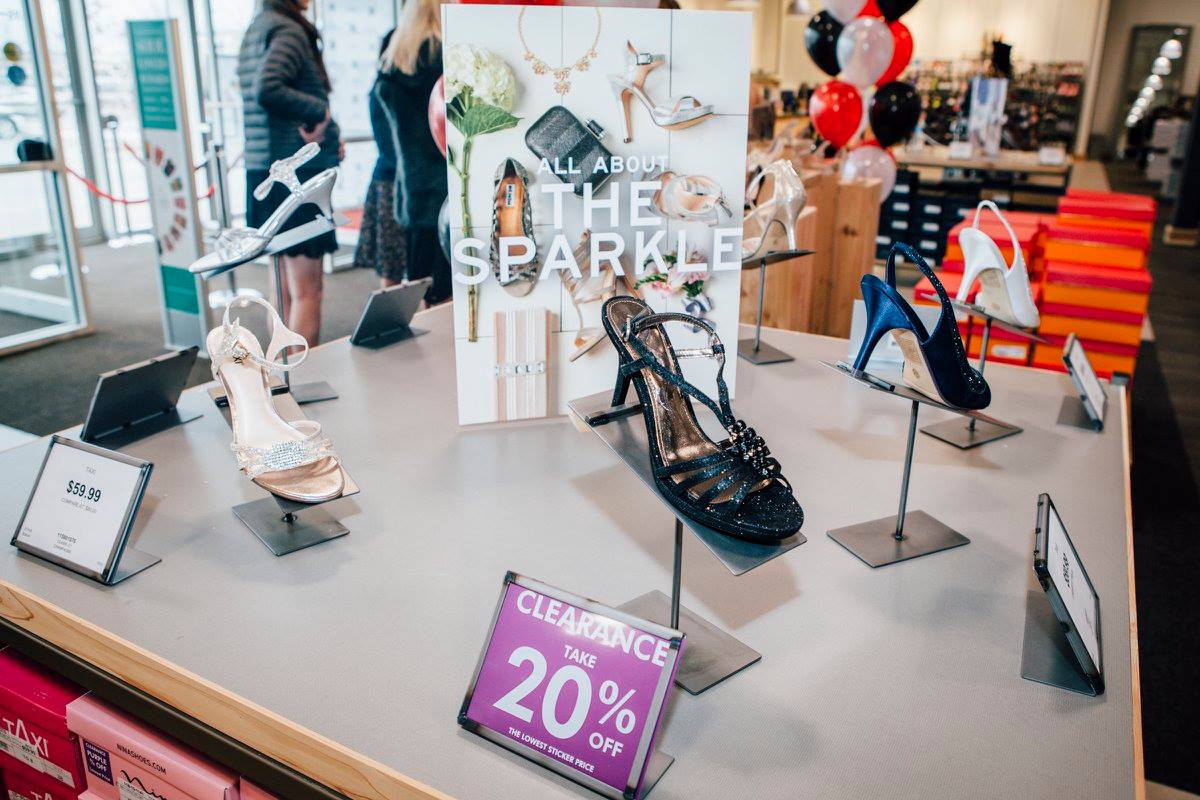 The media preview was so much fun. We perused the entire warehouse while stopping to chat with friends about each other's finds. Wine, shoes, fashion, and friends – a perfect formula for a fabulous evening. 
It was also a sincere pleasure to meet Crissi Giamos, Director of PR for Town Shoes Ltd. and chat about spring trends. Isn't her outfit and shoes just perfection?!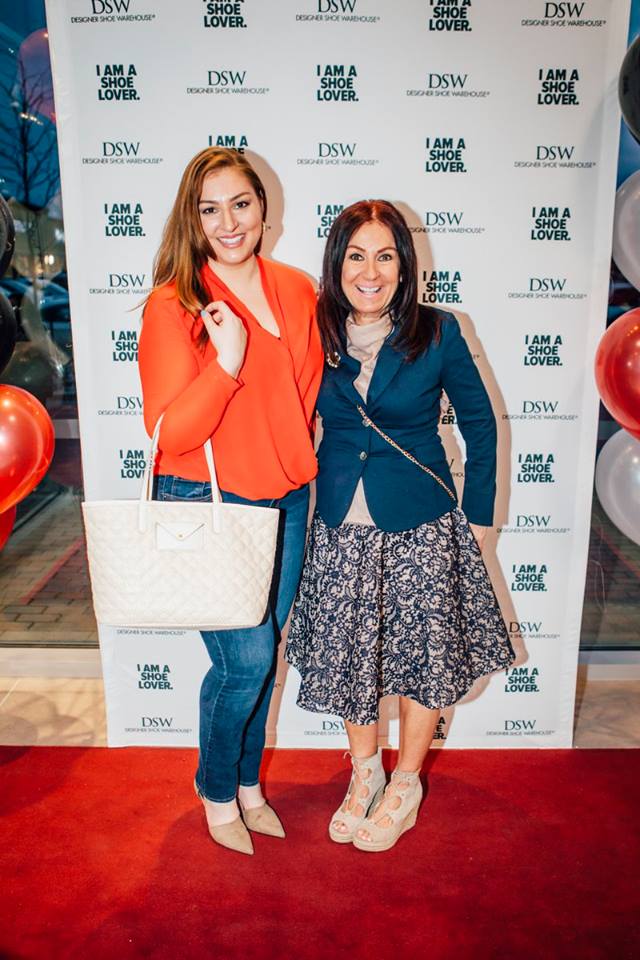 The new DSW opened March 31st, 2016 at Ottawa Train Yards. All Canadian locations will offer shoe lovers extra rewards perks, including access to exclusive deals, offers and events. Canadians can sign up for The Shoe Lovers Rewards® Program to earn points for every dollar spent on any eligible product purchases at Town Shoes, The Shoe Company, Shoe Warehouse and DSW Designer Shoe Warehouse locations in Canada.
You can get more details and to shop online here and follow for the latest on Facebook and Instagram. 
Have you been to a DSW Designer Shoe Warehouse before? What designer brand would you be on the hunt for?
Latest posts by Emily Smith
(see all)