Our Minted Photo Christmas Cards + 15% Off Today Only!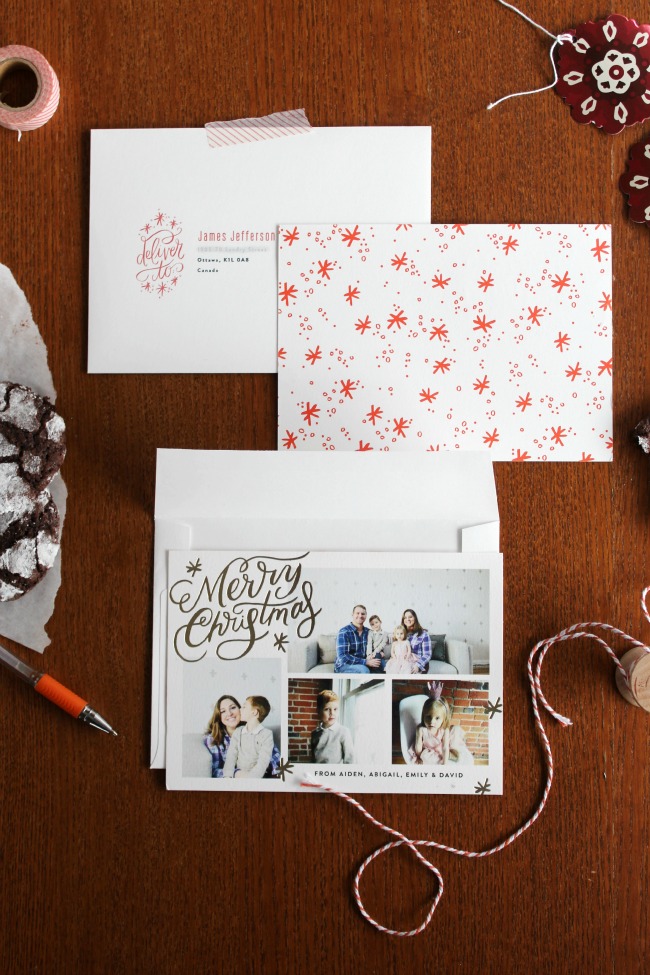 It's officially the holiday season when we start writing and mailing Christmas cards! We are totally smitten with our Minted photo cards this year. The whole family weighed in on which design to choose and we all agreed on the simple elegance and beauty of the Collage Shimmer Script Foil-Pressed holiday card designed by Rachel Nanfelt. Aiden likes it so much, he's asked that we frame it! Which I think is a great idea – we can pull it out at Christmastime and remember this special year.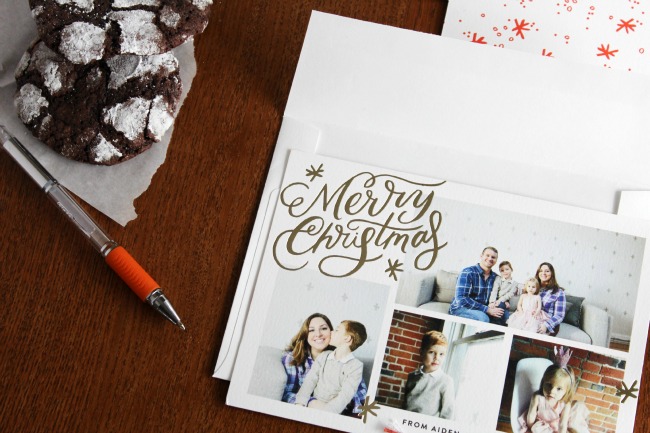 If you haven't ordered your holiday cards yet, there is still time to get them in time for Christmas! Plus, if you order from Minted today, you'll get 15% off holiday cards + FREE shipping (within the US). There are so many beautiful designs to choose from, check out our top 5 holiday cards from Minted as inspiration. What's neat about ordering cards from minted.com is that you can choose as many or as little as you need (some designs, you can order as few as 15 cards).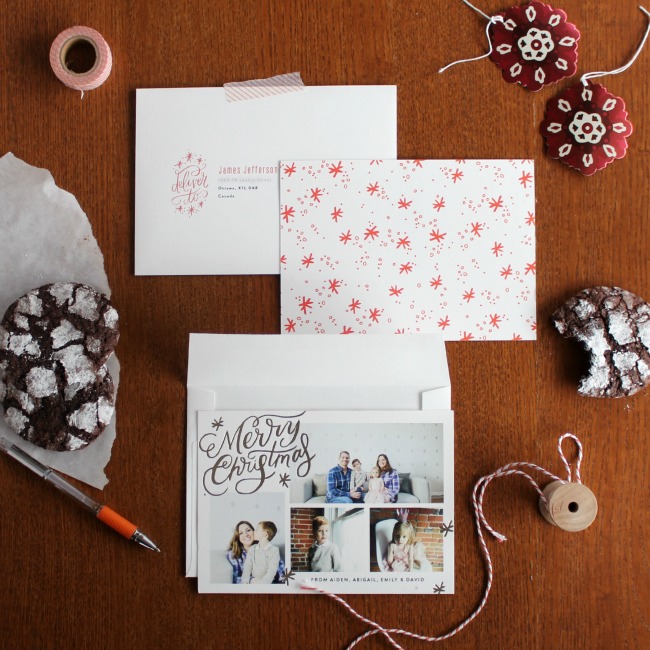 We took advantage of the recipient addressing on our envelopes, which meant that we didn't have to write them all out by hand and it looks pretty gorgeous with the matching writing. We also added the patterned back to add a pop of Christmas colour! Aren't they lovely?
Don't miss 15% off on holiday cards at minted.com today! Merry Christmas friends xo
The Best of this Life collaborated with Minted on this post. In the spirit of full disclosure, all links are affiliate, which means that I may get a small commissions if you decide to purchase anything from Minted. I only recommend products that I use and love myself, so I know you'll be in good hands. Family photography credit: Kristy Chapman Photography in Ottawa. Images are copyrighted 2015.
Latest posts by Emily Smith
(see all)