Counting The Days Till Santa Comes with Peekaboo Beans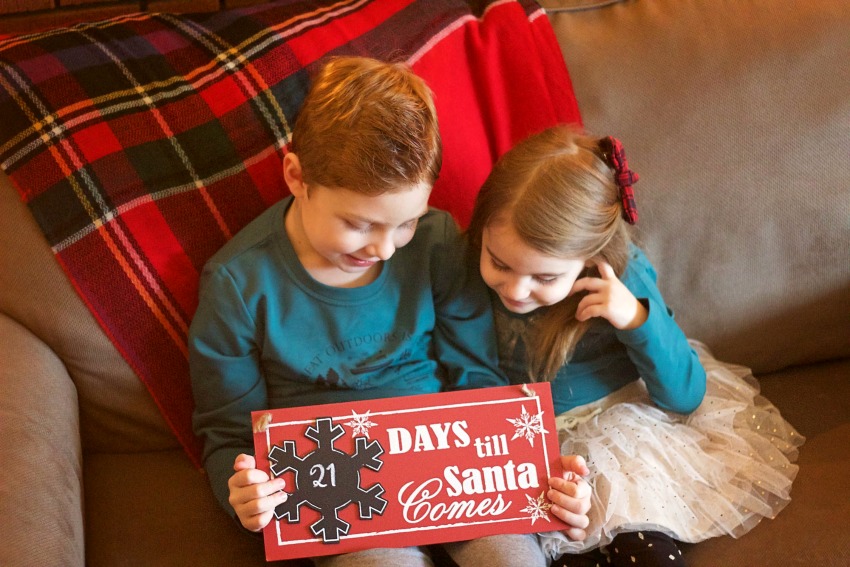 One of the items on the long list of joys that come with having children is shopping for kids clothing. It's just too fun! I remember the very first pieces I bought when I was pregnant with my son, Aiden, and his very first Christmas outfit. Oh my, was he ever adorable! Of course, I did the same with Abigail – I was so excited to find a special ensemble, especially since she was arriving only a few days before Christmas. She wore the most beautiful navy blue holiday dress, her pink cheeks looking extra sweet and rosy against the deep blue soft lace. But I will say this, finding sweet and comfortable holiday clothing isn't always an easy task.
Every year since my children were born, my darlings have always had a few winter/holiday outfits to wear to all the actives and parties throughout the season. And even though I love how the little mister suits and ruffled tulle gowns look on them – they are certainly not create with comfort in mind. I'll be the first to admit in some past years, my cuties have only ket their fancy clothes on for holiday pictures and quickly had a wardrobe change!
That's why the Peekaboo Beans Holiday Collection is so refreshing! They have me (and you) covered with adorable, comfortable styles perfect to wear throughout the holiday season and beyond. When I first looked through their holiday catalogue, I was immediately taken with the stunning shade of deep pacific green available for both girls and boys. Looking at the pieces, I feel like they have this "haute chalet" look to them that is oh so stylish.
They are easily dressed up for a special holiday celebrations just as much as they are cozy and cute to pair with rugged boots and flannel to wear to the cottage.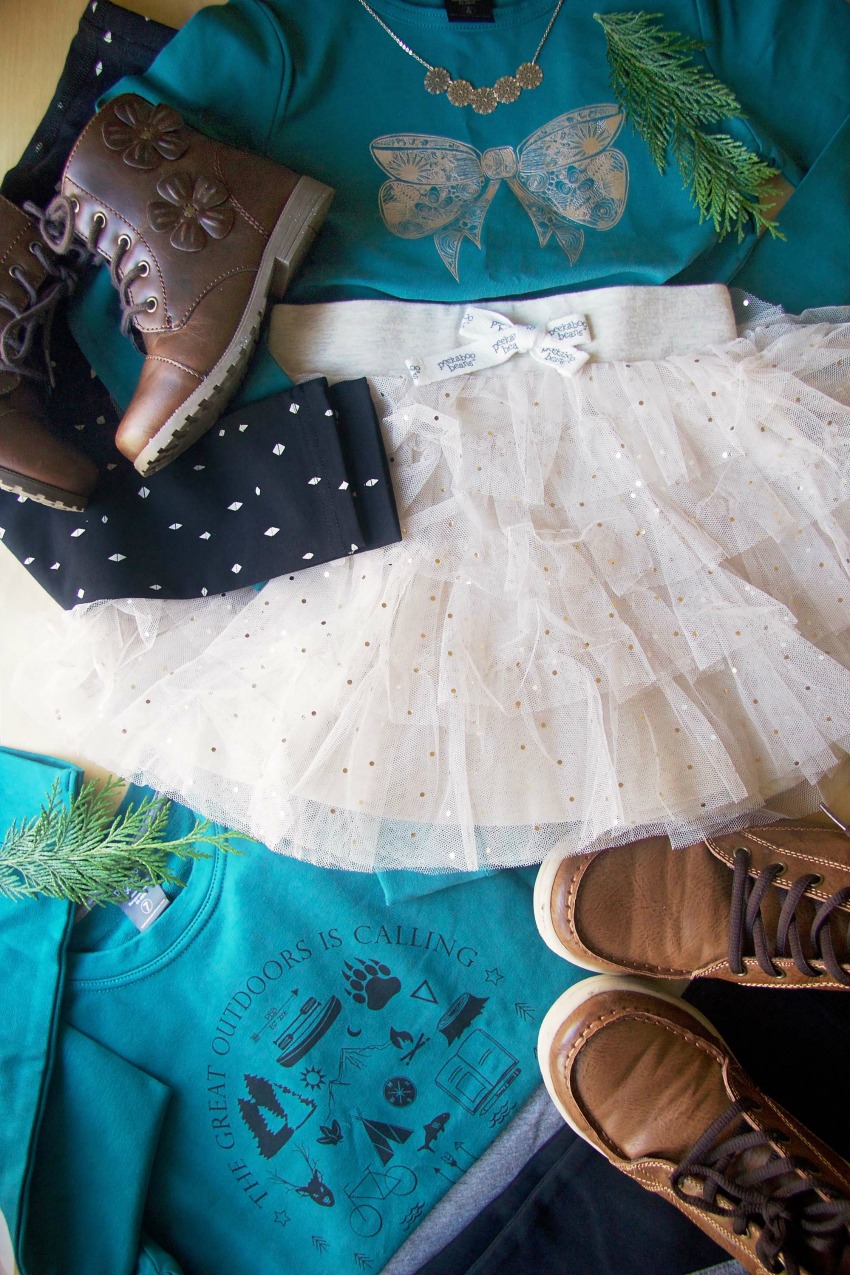 Shop the look: Party Perfect Leggings Diamond Print, Bowtastic Tee Pacific, Twinkle Toes Tutu Blush Sparkle, Explorer Pants Heather Charcoal, Legend Pullover Pacific 
I love these pieces so much, and I'm not the only one. Both my son and my daughter were pleased as holiday punch with their new outfits. You know it's a good sign when they both ask you if they can wear them to bed! And here's the kicker – I let them! Because they're just that comfortable, and I'm never worried about Peekaboo Beans losing their shape or being stretched out, nor am I worried they'll look worn after a night's sleep in them. The fact is the quality is so impeccable that even my children can sleep in their outfits and they still look pristine in the morning!
To view the new holiday collection, visit peekaboobeans.com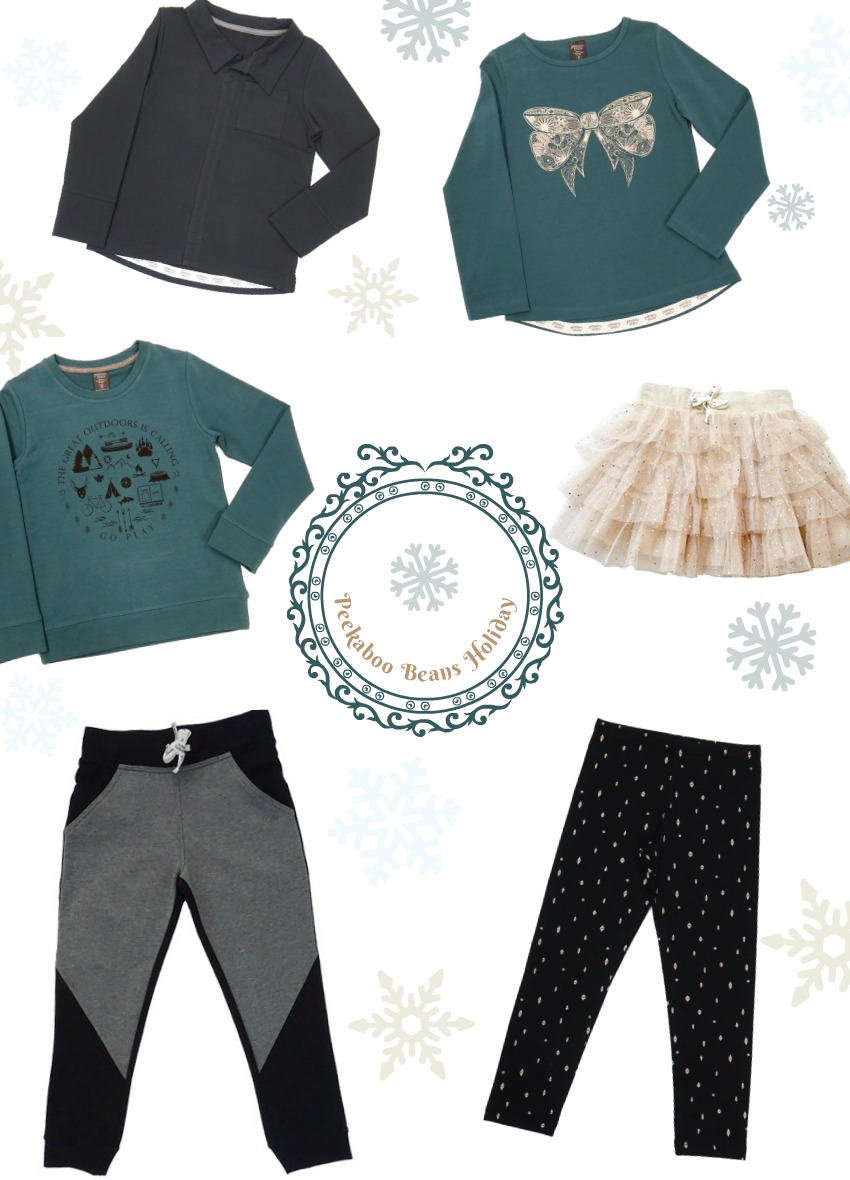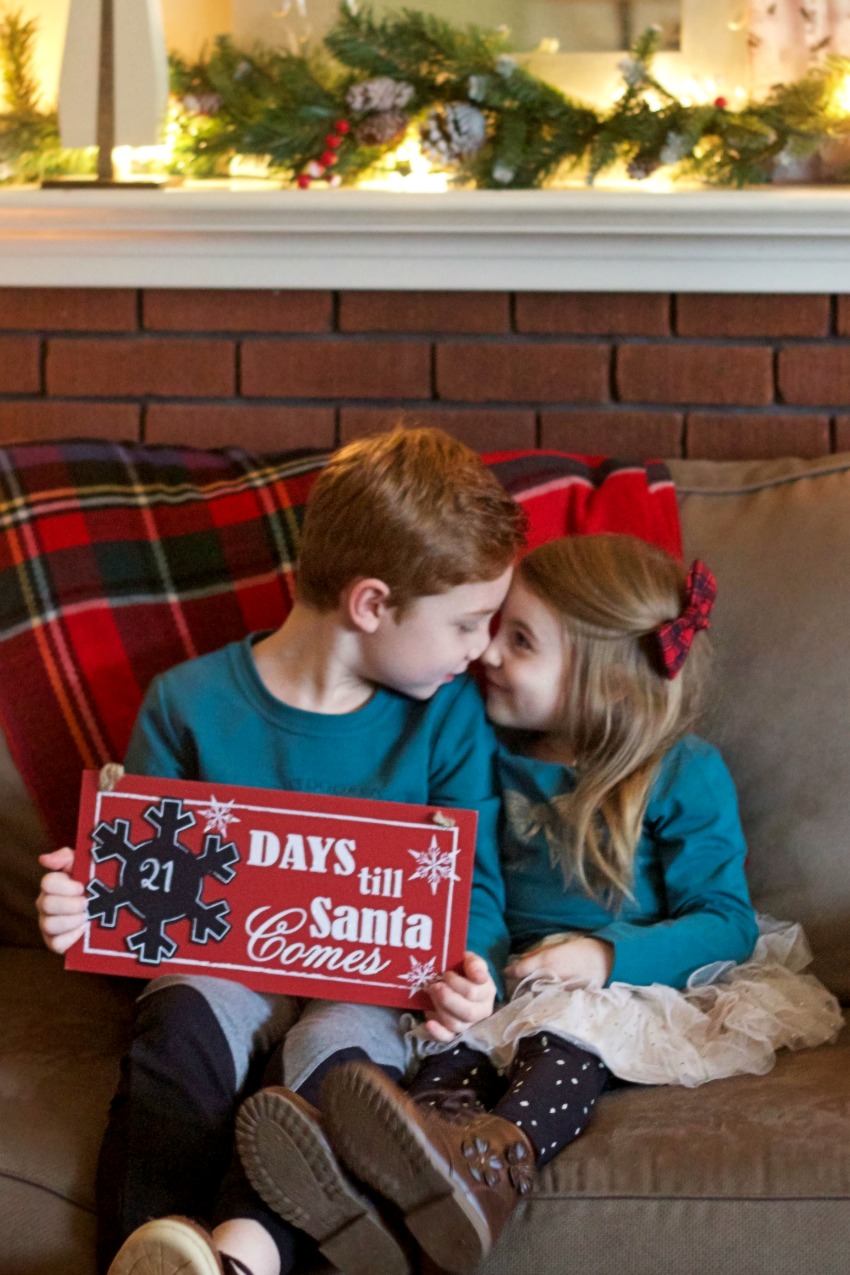 ---
Emily Smith is proud to be a Peekaboo Beans Ambassador and as such receives compensation. Thoughts and opinions shared are 100% personal. Thank you for supporting our sponsors & friends. 
Latest posts by Emily Smith
(see all)