Pump Up The Volume with a Bright Summer Look & Amp it Up Hairstyle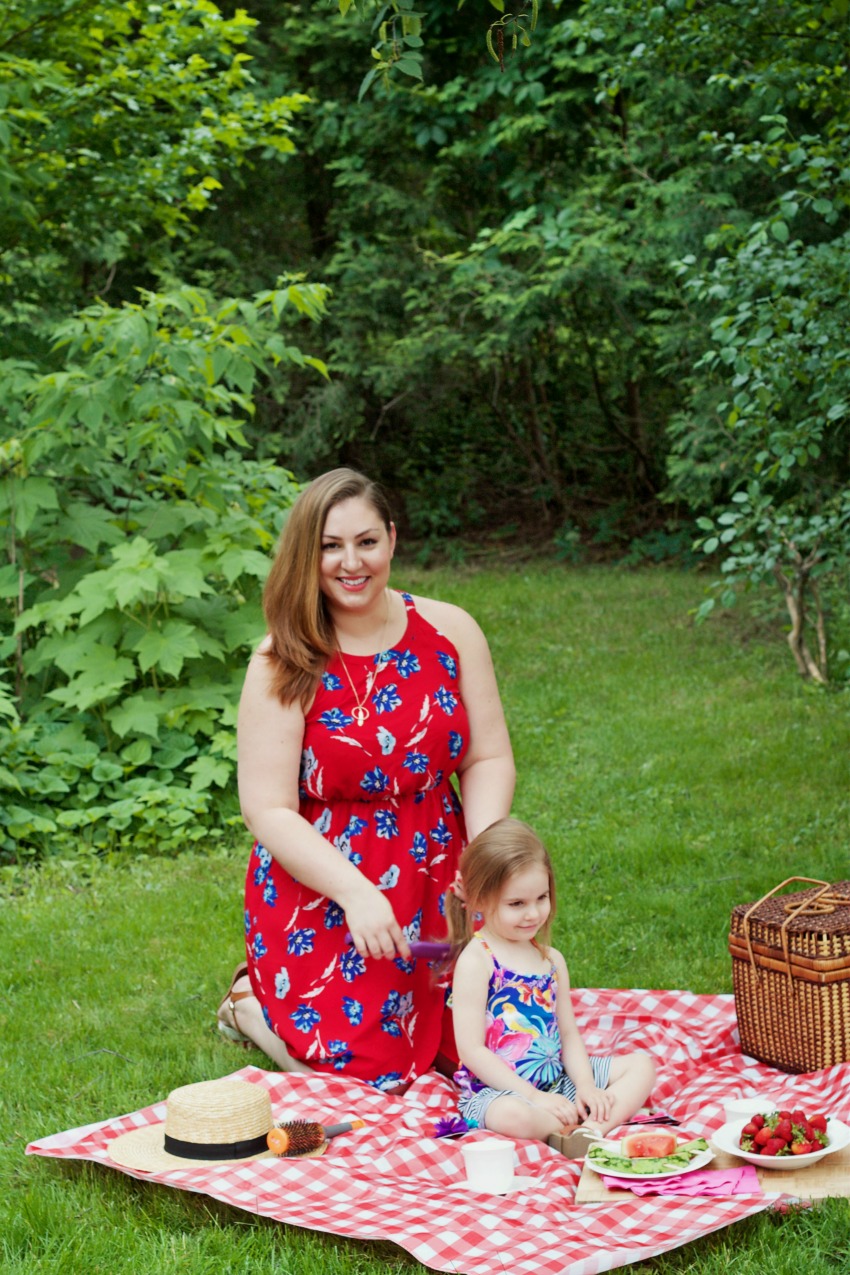 Nothing says summer like bright, bold fashion. This season, my daughter and I are not shying away from colour! We're both especially smitten with vibrant florals and bold prints because they're just so expressive and fun to wear.
One of my daughter's favourite things to do is spend some time in the mornings primping for the day. She's always loved picking out her clothes, along with matching Goody hair accessories for me to use when I style her hair. And one of my favourite things about her endearing ritual is when she asks to pick out my clothes and plays in my hair too.
Here's a peek at our mornings together…
To complement our bright summer looks, we've been pumping up the volume on our hairstyles!
For Abigail, we begin by brushing her hair smooth with Goody's Ouchless Girls Brush – either herself or I. For a hair-down style, I gather 2-3 inches of hair from around her face to form a "bump" and secure it using the hair clip, elastic, or bow of her choice. For an updo, I brush up half her hair and fasten it with an elastic or clip and gently tug out a few pieces of hair to add volume. Next, I pull the rest of her hair into a ponytail and finish with a hair bow or barrette.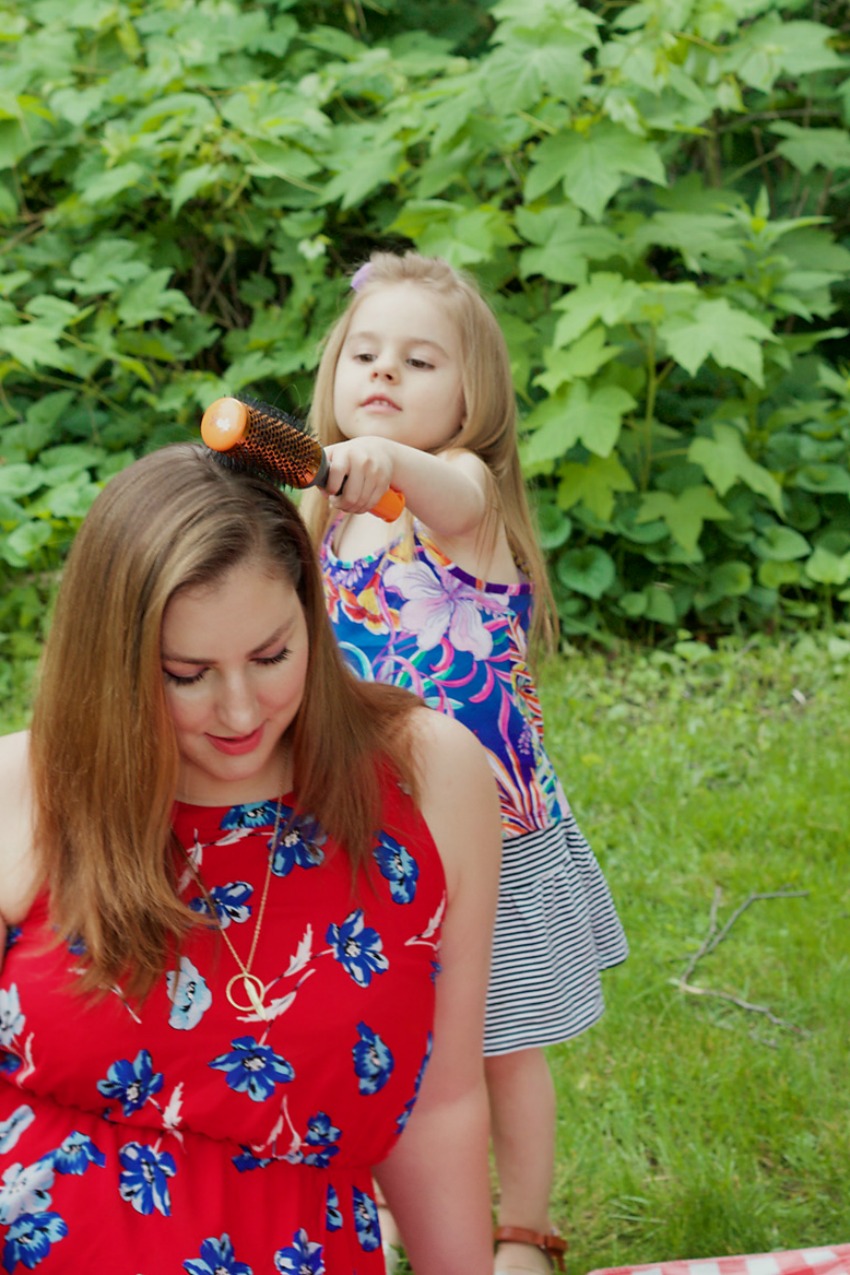 For myself, I like pretty easy-going styles with lots of volume up top. I love Goody's new Amp It Up Round Brush for achieving silky, voluminous locks. To get that extra oomph, I focus especially on the crown area. I set the brush under strands of hair, facing backward, about 2 inches thick and give them some blow-dry heat for 20 seconds, then gently remove the brush to let the hair settle before doing another piece. I find it gives a volume boost, without having to tease or use lots of product.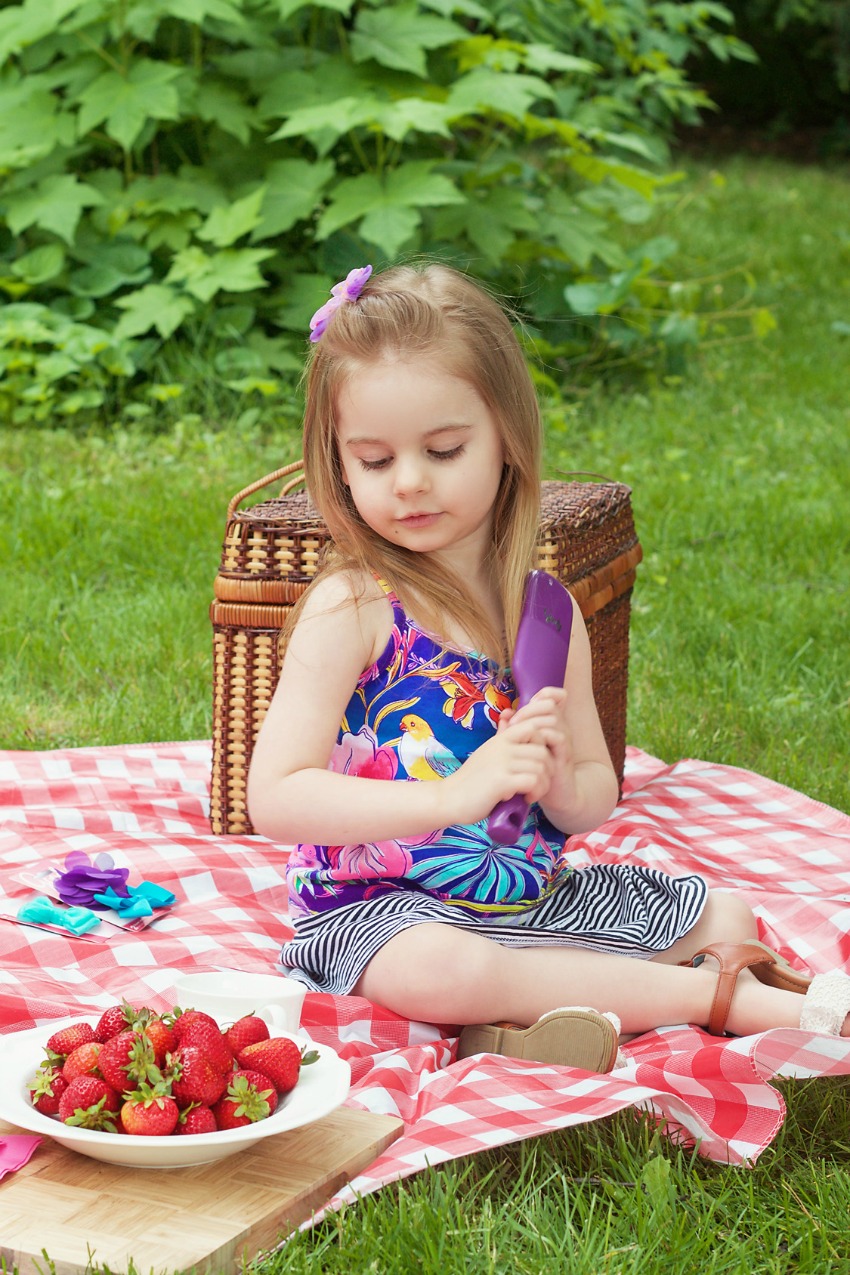 These summer mornings of getting ready together are the best! There's no rush and taking our time to pick out our outfits, do each other's hair and chat about the day ahead are such cherished ways to connect and spend time together. It's also a great way to build Abby's hair styling skills and comfort with brushing her own hair. Her favourite brush is her Goody Ouchless Brush and at 3 years old, she has no problem getting any tangles out of her hair and in fact enjoys taking care of her long locks.
And once we're all ready, it's on to the day's activities – which often include tea parties!
---
This piece is proudly presented in partnership with Goody. As always, all opinions are personal.
Latest posts by Emily Smith
(see all)