Purposeful Living: An Interview with Sonya Kerr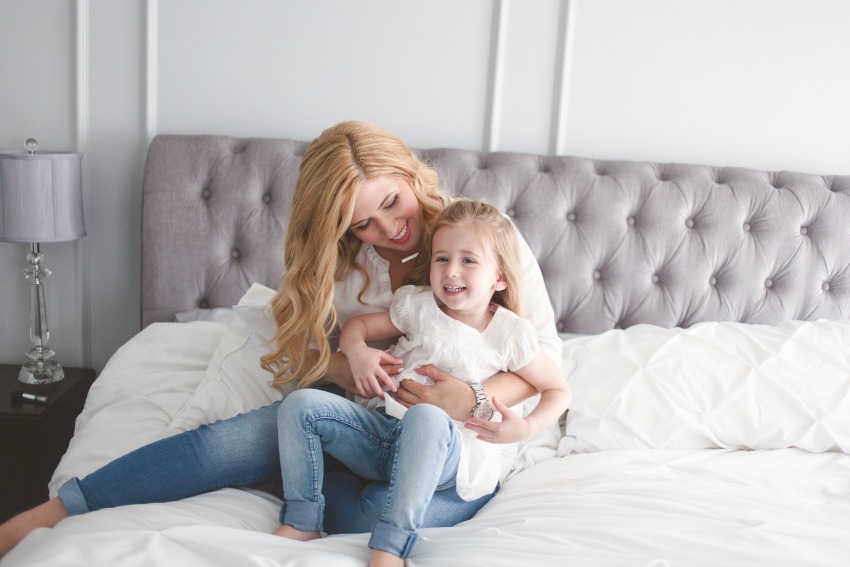 In the past year, I've enjoyed connecting with Sonya Kerr of, family and lifestyle blog, House of Kerrs. From her insightful parenting articles to her family's discoveries (check out her "Things We Love" section on the blog for great ideas of family outings and helpful reviews of products), Sonya shares from her experiences, genuinely and open-heartedly. It was clear to me from reading her blog and seeing her Instagram pictures on my feed that she has a passion for family, motherhood, and blogging – which she also uses to encourage others through their journey of being a parent while also pursuing their dreams and goals!
In addition to writing on her blog, Sonya's work has been featured on MomResource.ca, CanadianLiving.com, and YummyMummyClub.ca, among other publications – sharing with readers openly about the joys and struggles of motherhood and reaching out to other moms for true connection. Her Mama Mantra: Ditch perfection + comparison.
---
First off, let's get to know you better!
I feel most inspired when… I've taken a Mom time-out to recharge. When I'm surrounded by positive, uplifting people with similar passions, and witnessing the magic of someone lit up following their purpose. That kind of energy is intoxicating and motivational.
On most days, I'm wearing… Leggings or jeans with a loose blouse, cozy sweater or cotton tee.
My favourite place to spend time outdoors is… On the dock lakeside, or anywhere near an ocean. There's something so calming about being near water. My adventurous side also loves being anywhere new or scenic – bustling City, historical site, quaint country-side, a tropical setting or being among mountains.
One of my favourite inspirational quotes is… It's really tough to pick just one. I have so many I love. Hope you don't mind if I throw out a few.
"Everything you want is on the other side of fear" – Unknown ~ This one reminds me that it's okay to feel the nerves and doubt, but push through anyway.
"The secret to getting ahead is getting started" – Mark Twain ~ This one reminds me to get out of my head, stop over-analyzing and just begin.
"Starve your distractions, feed your focus" – Unknown ~ I tend to have too many things going at once. I've learned the best way to avoid feeling scattered is focus on completing one thing before beginning the next as much as I can. I also remove distractions like constant pinging from my mobile notifications, setting a time to check email, and limiting my time on my personal social media apps. Constant interruption kills productivity, I find.
When I'm feeling down and out and need to change my mindset, I… Throw on my headset, crank some tunes and get out for a quick walk. I've also begun the practice of meditation – still have lots to learn, but wow, is it already proving to be transformational.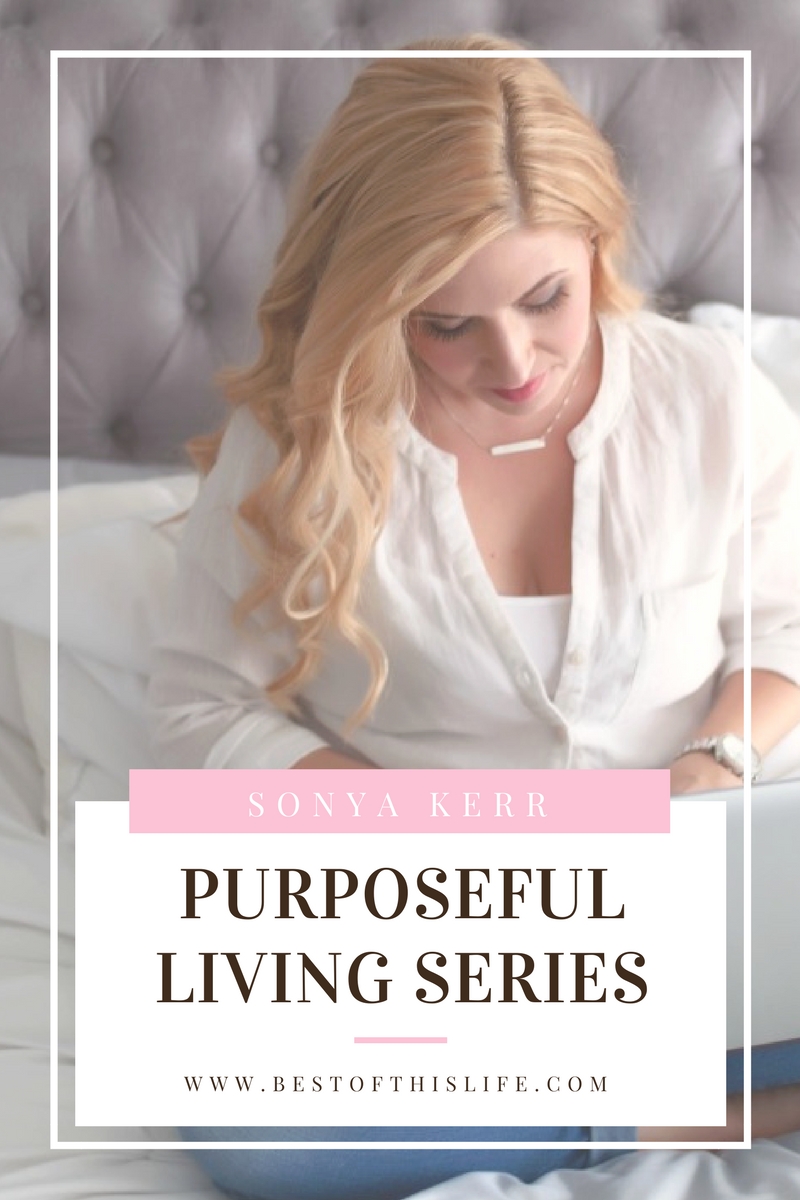 Now let's get right to it, what does purposeful living mean to you?
Wow, not entirely sure how to articulate this, but for me, I think it's creating more time and space outside of our responsibilities for the things that light us up, and removing things that distract from or impede on that. Life is precious, and we should do what we can to live it well. Use your gifts, share your passions. Being compassionate and living generously are really important as well. We are here to make the world a little better in whatever way and by whatever means we can.
When it comes to work, what are you most passionate about?
I enjoy continuous learning, and I think that's why blogging is so appealing to me. It's not something you can execute perfectly, and there's always so much growth potential. I'm passionate about expanding my photography skills, working with brands and businesses that embrace social responsibility and giving back, and continuing to produce content that encourages/inspires others to pursue their passions. I also love connecting with families, parents and women with common experiences or stories. I hope to continue to use our platform for positive connection, honest parenting exchange, and making it a source of valuable content modern parents can relate to.
How do you find joy in each day, even the tough ones?
There's a lot of tough ones. Not going to sugar coat that. But what brings me back to centre quickly is reminding myself of all that is good, and all that is right in our life right here, right now. Counting our blessings should be a daily ritual. Not just when times are tough. Joy comes from appreciating what we already have.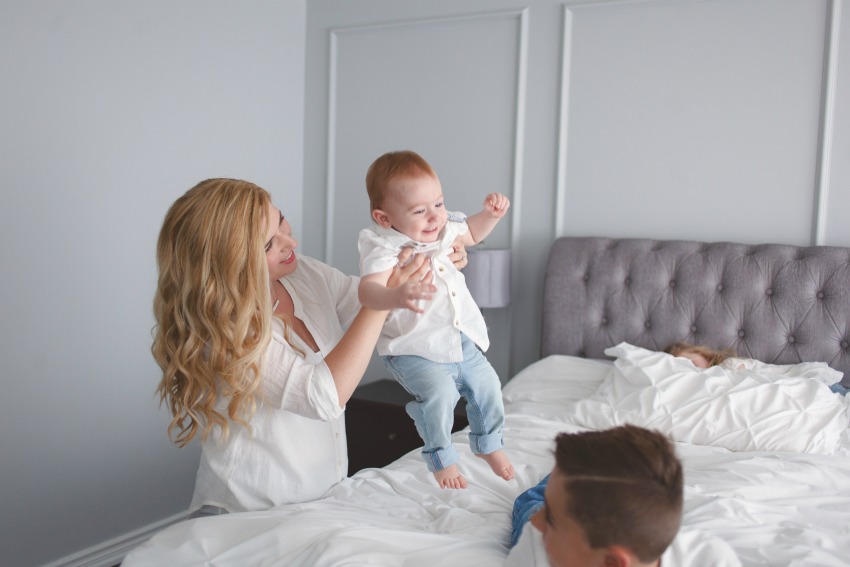 How does a successful day look to you?
Life and work with littles at home is unpredictable and requires me to be uber-flexible and loose with my plans and goals. But a successful day would mean being able to hit my small, realistic work goals and tasks for the day, and stepping away from work having a clear mind to be present with my family at the end of the day.
How do you get out of your comfort zone?
I've learned to tap into and follow my intuition. Starting my blog happened after months of silencing the intuitive nudges to just begin already. It's really been an incredible experience so far, and I wish I listened to "that voice"' a little sooner. It doesn't lie. But blogging was a big departure from my comfort zone. I'm more introverted in nature, and sharing personal stories and family experiences with an unknown audience was a bit frightening. It still requires a daily dash of bravery from me. I am experiencing the rewards of being vulnerable and stepping out of a cushy comfort zone now, and keep myself on this path of courage by committing myself to things that make me nervous – like attending industry events, networking with media mavens, signing up for a workshop or conference – and promising myself I won't back out no matter what. Amazing, wonderful things start to show up in work and life when you follow the call and do things that scare you a bit.
What is one tip you can share with us for building genuine connections and relationships in your industry?
In an industry that asks us to be authentic, I've learned in a very short time there's a whole lot of insincerity. Go where the genuine love is. Those are your people, your audience. Reciprocate the love and celebrate other's successes. You'll see this often, but aim to encourage community over competition. There's enough room for all of us.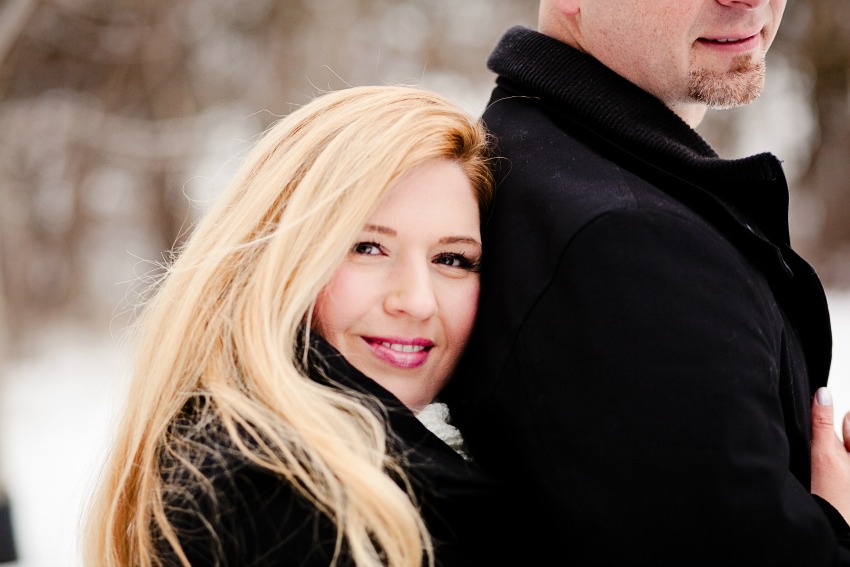 What is one of the biggest lesson you've learnt since starting your blog/business?
Do not hesitate to put a value on your work. Blogging is fulfilling and enjoyable, but your time and effort is worth something, and it is easy to be taken advantage of. It's okay to say no, or try to negotiate and stand up for your worth. Another quote drop here that really resonates with me: "Be stubborn enough to say no to opportunities that devalue you. Be brave enough to be open to new adventures"
What is one thing you do often that contributes to living a purposeful and fulfilling life?
Set intentions and revisit them when I begin to second guess myself. Avoid participating in things that don't instinctively feel right. Schedule time for self care and solitude to reacquaint with my needs and hear my own voice some times amidst the commotion of life with kids. Demonstrate to our kids what it means to have a spirit of generosity.
What words of encouragement would you give to someone who is just starting out or struggling with their blog/business?
If you never try you'll never know. Tell your stories. You never know who you're inspiring or helping be more accepting of themselves or their experience. Don't get discouraged from how many followers you have. Some of the most talented bloggers have smaller followings and incredible content. Get grounded, map out what you hope to accomplish from your blog. Great work will attract the right people to your platform. And when you get overwhelmed (which is normal and very easy to feel in this industry), rest but don't quit. Know when it's time to slow down for your own mental well-being and honor that. Blogger burn out is real.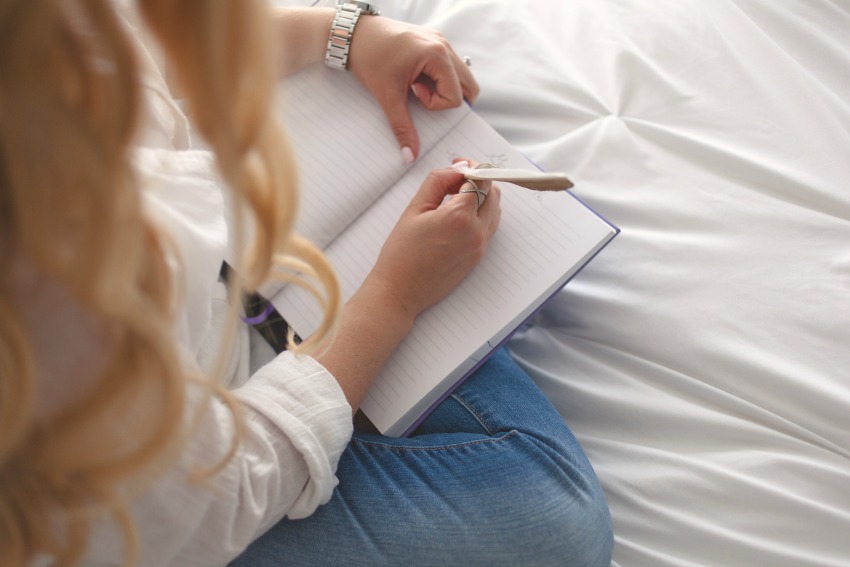 We all have dreams and goals, would you mind sharing a few of yours with us?
I love learning, but I also love sharing knowledge. I hope to one day produce a resource (such as a book or e-book) that helps others take a leap of faith to pursue their calling, or that encourages Moms to live out their aspirations alongside the beautiful role of Motherhood. We can be good mothers and also pursue our individual passions outside of parenting. I also hope to have more opportunities to build more travel and adventure with our family into the blog, and work with more eco-conscious, socially responsible, family-friendly partners.
One last thing…what has been one of the best pieces of advice you've ever received/read?
Be true to yourself and who you are. Don't compromise your values to pretend you're something you're not. Also, STOP OVERTHINKING (this is very much a work in progress)!
---
Thank you much Sonya for sharing your interview with us. Your inspirational quotes are definitely some of my faves too!
One of the takeaways that speaks to me, which is something that I remind myself of, is as you said, "You never know who you're inspiring or helping be more accepting of themselves or their experience." And if even one person is inspired, that's enough.
Readers, we'd love to hear from you! Leave a comment below with your thoughts.
Latest posts by Emily Smith
(see all)