Purposeful Living: An Interview with Amee Livingston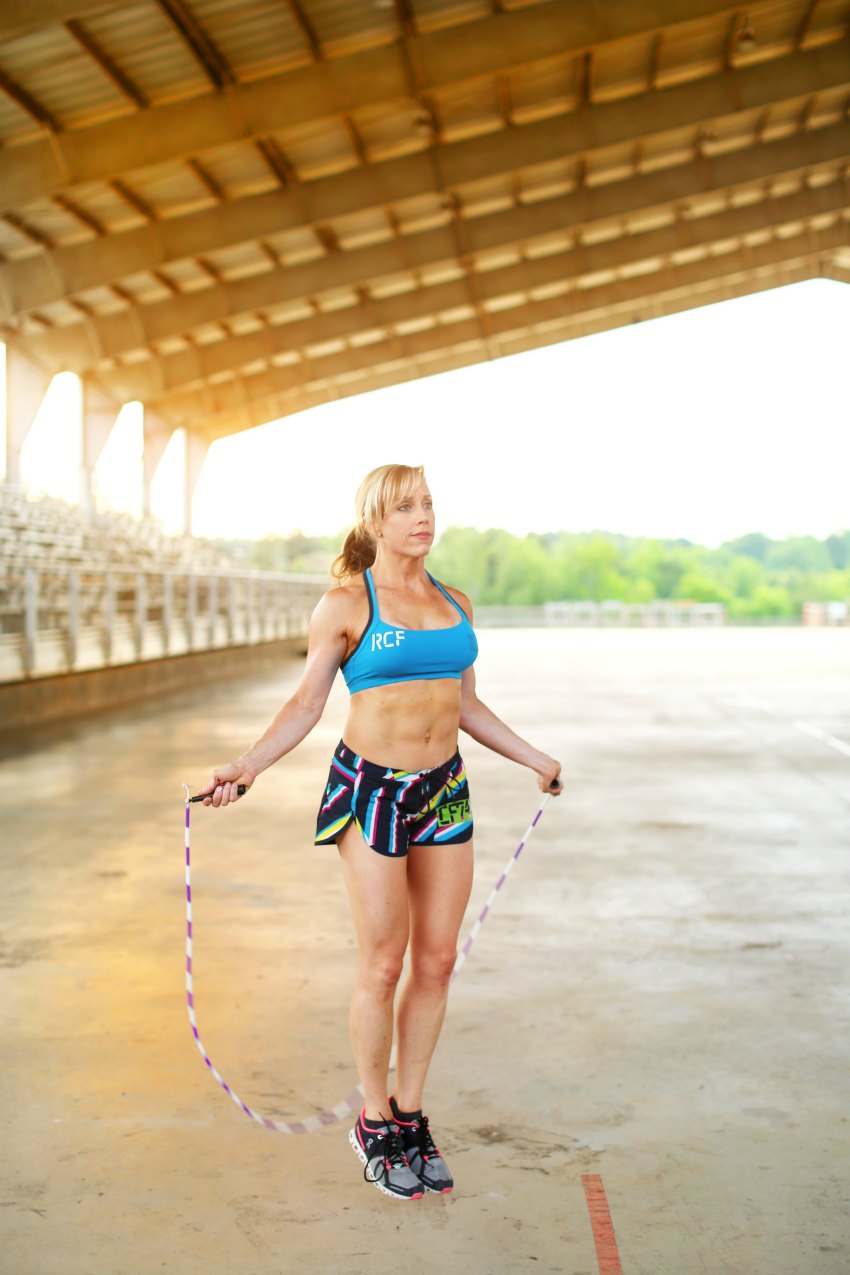 I first came across Amee's blog, Amee's Savory Dish, around 2012. Her "cleaned-up" southern recipes were just the kind I was looking for to add to my repertoire. It was so nice to connect with her and find a food blog that offers a range of whole foods, including gluten-free, that are easy to make! 
I've always enjoyed the nutritious (and sometimes sweet!) recipes and health tips she shares. But more than that, I've always loved her positive, encouraging, upbeat personality that shines through. Although we've never met in person, I'm glad to know Amee through her blog and social channels.
Amee is not only a wonderful chef, she's also an author, an incredible athlete, and Certified Personal Trainer too. In early 2016, Amee was diagnosed with breast cancer. She bravely shared her journey to recovery with us on her blog, and the good news of being cancer-free! 
 She is one strong, beautiful, and amazing lady!
And I'm so pleased to have her here today to answer some questions and share her thoughts with us on purposeful living.
---
First off, let's get to know you better!
I feel most inspired when…I'm running or taking long walks and have lots of quiet time for reflection. I think in this day and age, we need to be conscientious of how much time we are actually giving ourselves to retreat from the stress and constant stimulation in our lives.
On most days, I'm wearing…workout clothes…I love to live in them. ☺
My favourite place to spend time outdoors is…the beach. I love the ocean! It's my happy place. ☺
One of my favourite inspirational quotes is… "Always make your faith bigger than your fears." As a breast cancer survivor, this quote was very meaningful to me during difficult times.
When I'm feeling down and out and need to change my mindset, I…take it out on the barbell! Weightlifting is my favorite therapist!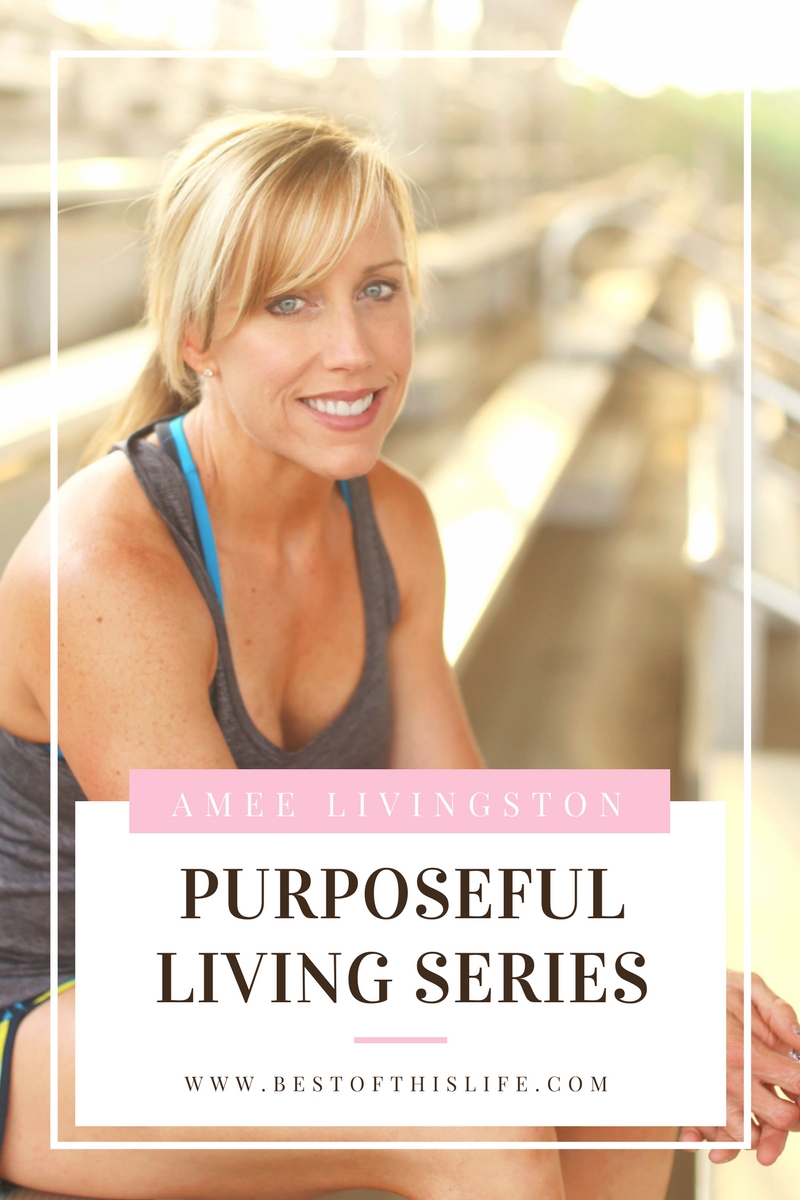 Now let's get right to it, what does purposeful living mean to you?
Living a fulfilling life that involves serving others.
When it comes to work, what are you most passionate about?
I'm very passionate about helping other people embrace and enjoy a healthy lifestyle. It's something that motivated me to start my blog and get certified as a personal trainer. I really love what I do and sometimes it doesn't feel like work at all.
How do you find joy in each day, even the tough ones?
I'm a cup half full kind of girl. I always try to look at the bright side of things and prayer is always helpful for changing my perspective.
How does a successful day look to you?
When I've checked off all of my to-do list! Yes, I'm one of those OCD list makers. 😉 I like to stay organized.
How do you get out of your comfort zone?
Doing things that scare me a little. For instance, I'm not a fan of public speaking and performing in front of other people. So, I don't pass up an opportunity to do those things as a way to combat my fears. I love a challenge! Challenges are the best opportunity for growth.
What is one tip you can share with us for building genuine connections and relationships in your industry?
Be kind to everyone and share quality content from other people in your niche. I have so many great connections that I have made as an online influencer and some of those people I have been fortunate enough to meet in person at various conferences and events. It's so cool to meet my blog peeps face-to-face! We all need to help each other out and cross-promote one another. It's a tough, saturated market out there!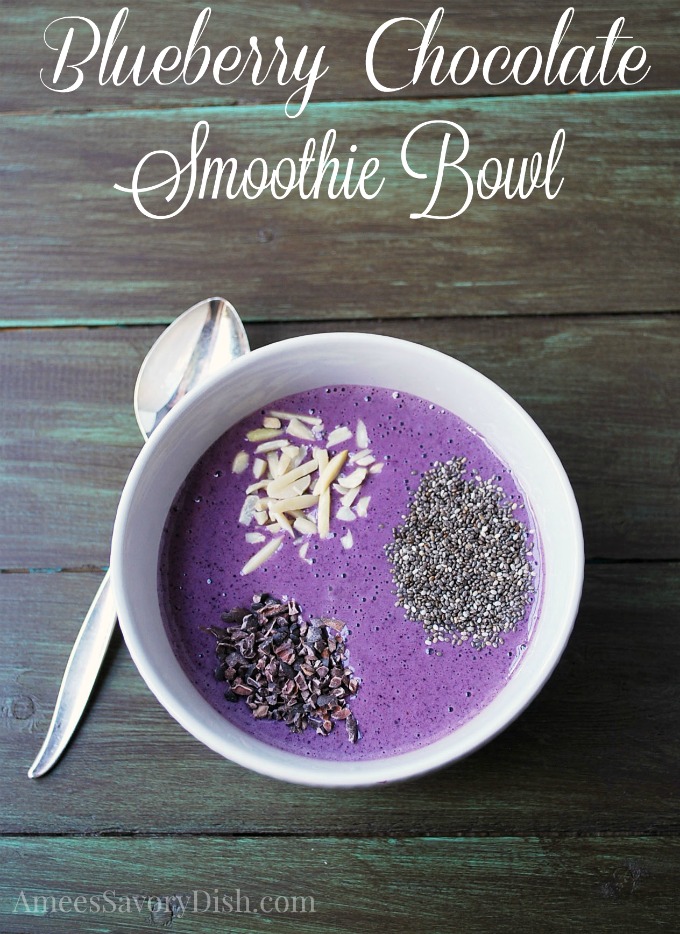 What is one of the biggest lesson you've learnt since starting your blog/business?
I wish that I would have attended conferences much sooner that I did. I've learned so much from fellow bloggers and blog conferences to help my business grow and improve my skills.
What is one thing you do often that contributes to living a purposeful and fulfilling life?
Definitely prioritizing exercise and health and making time for family and friends. Those things are most important to me. Life is short, ya'll. Make the best of each and every day.
What words of encouragement would you give to someone who is just starting out or struggling with their blog/business?
To be patient finding success as a blogger. I've been doing this for 6 years and I'm still learning! Don't try to go it alone, find blogging support groups and attend conferences to expand your knowledge.
We all have dreams and goals, would you mind sharing a few of yours with us?
I would love to be able to do a lot more traveling with my blog. I love seeing different parts of the world and experiencing other cultures. Another dream would be to see a cure for cancer in my lifetime. I have seen far too many people affected by this disease.
One last thing…what has been one of the best pieces of advice you've ever received/read?
The biggest thing for me is to not let fear get in the way of your goals and dreams. We all have feelings of self-doubt, but don't let your negative inner voice silence your creative spirit. Everyone has his or her own unique set of talents to offer the world. Which leads me to another favorite quote "Comparison is the thief of joy." Embrace your own uniqueness.
---
I love Amee's passion for encouraging and helping others embrace and enjoy a healthy lifestyle. I definitely feel inspired and motivated when I come across her scrumptious recipes and fitness videos on instagram. A big takeaway from this interview for me is remembering no to let fear keep you from your goals and dreams. This is something that I have to remind myself continuously, as with new achievements and different outlets of creativity, comes new fears to push aside and go for it! 
Thank you so much Amee for sharing your words with us today. Readers, please share your thoughts and comments with us below. 
Latest posts by Emily Smith
(see all)