The Best of You: How To Rest Even With A Busy Schedule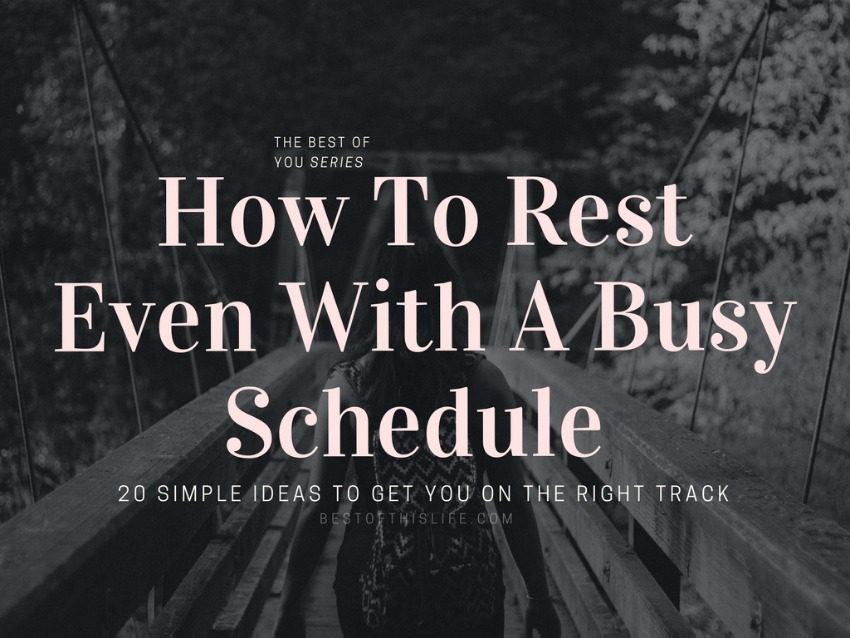 Rest.
It's a four-letter word we don't hear often. We know hustle, busy, and goals. We know lists, to-dos, and drive.
At times, rest can seem like more of a daunting task, even a vain pursuit, when there is always something more that needs to get done. Our schedules are full and the long list of projects is always there – waiting to be tackled.
Are you feeling tired, overwhelmed and stressed out? I know that place and I would like to share with you how you can find rest even amidst your busy schedule.
Rest is just as important as our goals. In fact, rest allows us to carry out actions in much better form. When our mind, body, and soul is well rested, we can accomplish "the list" with greater ease, and often, as a result of rest, there is space within ourselves to experience joy while doing the tasks at hand, because we are not bursting at the seems with feelings of being overwhelmed.
When we carry on in a state of exhaustion, overwhelmed emotions and stress tend to lead the way which can result in less room for as much contentment in the work we do – be it our jobs or simple household duties. I've done this so many times! Instead of pausing for rest, I plowed right ahead and I have news for you (and me!) – it doesn't make you more productive or reach your goals any quicker.
I'm going to share with you ways to help you get over the need to "push through" even when you're exhausted plus simple ways to include rest breaks in your day.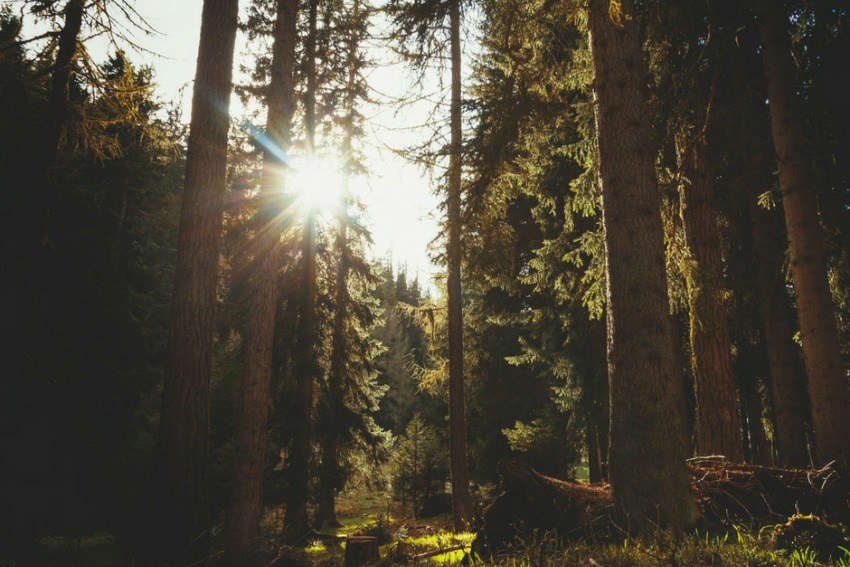 Rest looks different for each one of us. There is no cookie-cutter solution for rest; we have to find it for ourselves. The first step is identifying what helps you recharge your batteries. Take a look at this list and copy down the activities that appeal to you – forget the rest.
20 Simple Ideas to Help You Rest (even when your schedule is hectic!)
Take a soothing bubble bath
Read a few chapters of an enjoyable book (that isn't over stimulating)
Do 10 minutes of stretching or yoga
Apply a facial mask and lay down for 5-10 minutes, while listening to soft music
Go for a walk, at a relaxed pace.
Paint a picture (paint by number is great for beginners)
Watch a comedy show on TV
Take a 20 minute afternoon nap
Get a hand massage (you can even do this on lunch hour at some local salons)
Make a hot tea and put your feet up
Take a 30 minute gentle exercise class
Give yourself a home pedicure with a hot foot soak
Bake a simple recipe
Spend time cuddling with your spouse, kids, pet
Colour in an adult colouring book
Practice prayer or meditation for 5 minutes in the morning and evening
Book a 30-60 minute professional massage
Doodle in a book, aimlessly
Go to bed 10 minutes earlier every night to get to an earlier bedtime
Spend time in the sauna/hot tub to unwind
Listening to your mind, body and soul will help you find the best ways for you to rest. I encourage you to take from my list ideas that could work for you and run with them. Also, keep brainstorming to find new ones that could be simple to incorporate into your busy schedule. The goal is to unload unnecessary stress and make room for feeling more rested.
One winter, years ago, I was single and working long hours. I was feeling exhausted but didn't have "time" to rest because I had so much on the go. I was hitting the gym everyday after work and keeping a very busy social calendar. It wasn't until I put those two things on hold and took care of myself with a month of hibernation that I started to feel well-rested and energized again. So what did a month of hibernation look like? Well, after work and on weekends I read low-key books (no murder mysteries for me folks), took hot baths, and watched the entire series of Alias on DVD. Your rest regiment might look very different from mine. That's the whole point! What's important is for you to define what could work for you and making room for it.
Incorporating more rest breaks into our everyday lives is what helps avoid a burnout (or in my case, a month-long hibernation!) It helps us function better and find more joy in our day-to-day activities and work. You don't need to push-through your exhaustion, you need to find rest, even in small doses, each and everyday.
You may also find yourself needing a "season of rest", where you aren't burnt out per se, but your body is letting you know this is a time to pull back from busyness and practice more self-care and spend more time in a restful place. I'm here to tell you there's nothing wrong with that! It's often in a place of deep rest that we uncover dreams, desires and new inspiration for our lives and with recharged batteries we are more equipped than ever to pursue them with happiness and zeal.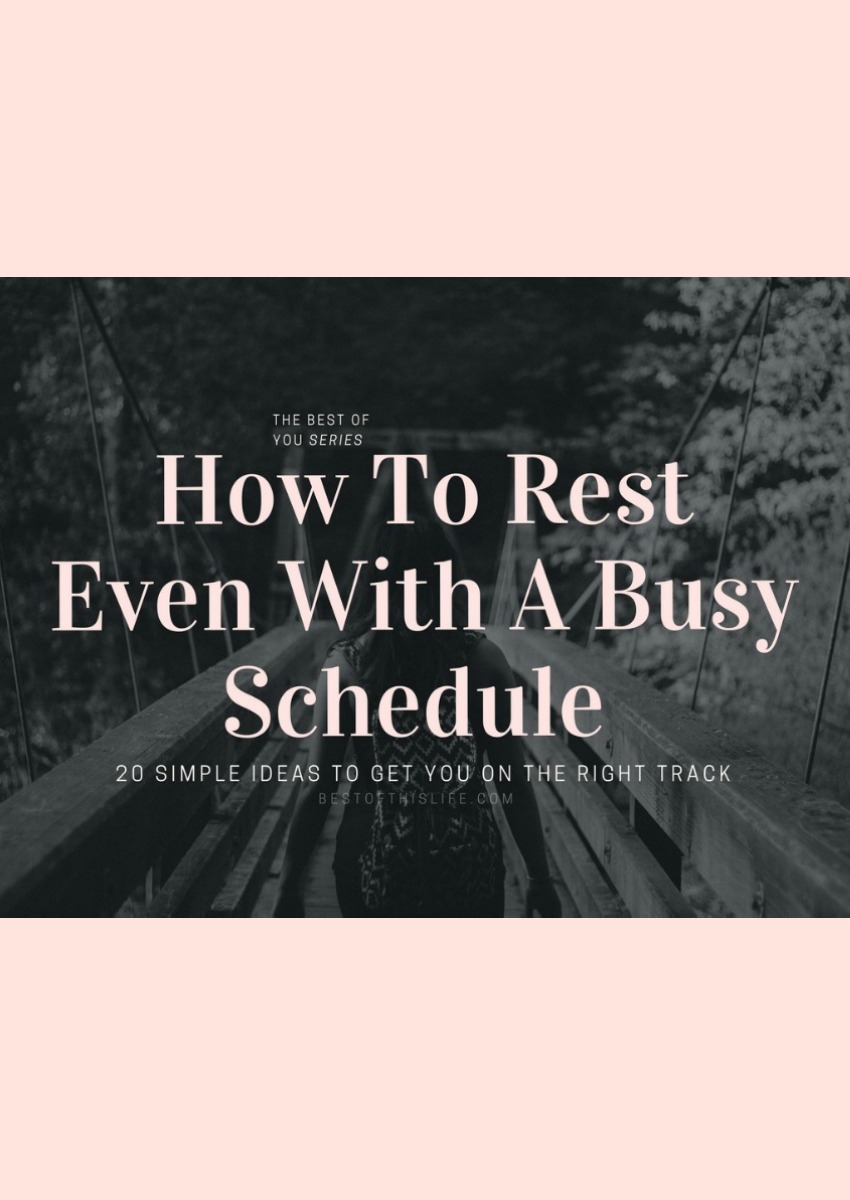 Latest posts by Emily Smith
(see all)