Rich and Creamy Hot Chocolate #FoodieMamas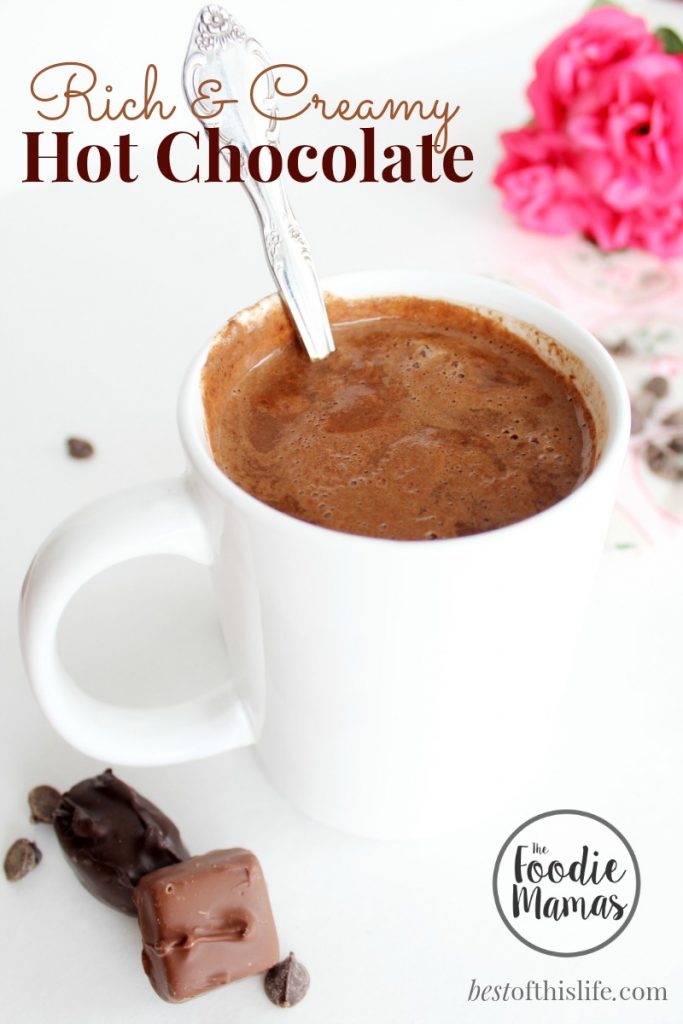 As I write this blog post, it feels like an icy -27°c in Ottawa. That. is. cold.
Dear winter, you were easy on us at first, please don't destroy us with your body-numbing cold now.
Going outside officially feels like walking through a deep freezer. Brrrr… But, thankfully we have a warm house and hot chocolate to keep us from becoming popsicles. This hot chocolate isn't your typical cup of cocoa. It's extra rich, creamy and decadent. It truly is a dessert in of itself.
You can make this recipe with whole milk or canned coconut milk. Either way, it will be frothy, thick, and wonderfully delicious.
The key to this recipe is using semi-sweet chocolate, as oppose to cocoa powder. The melted chocolate and heavy milk create a very luxurious and silky pot of hot chocolate. It happens right before your eyes, as you stir in the chocolate it blends with the milk and low and behold, a heavenly aroma transpires and the most delectable hot chocolate appears.
Pour a cup, grab a blanket, curl up on the couch and enjoy.
This month, the Foodie Mamas are all about the chocolate! Keep scrolling after my recipe for even more tantalizing desserts. Make sure to visit these amazing food bloggers to get all of those delicious chocolate recipes. You won't be sorry.
Happy Valentine's Day weekend!
xo Emily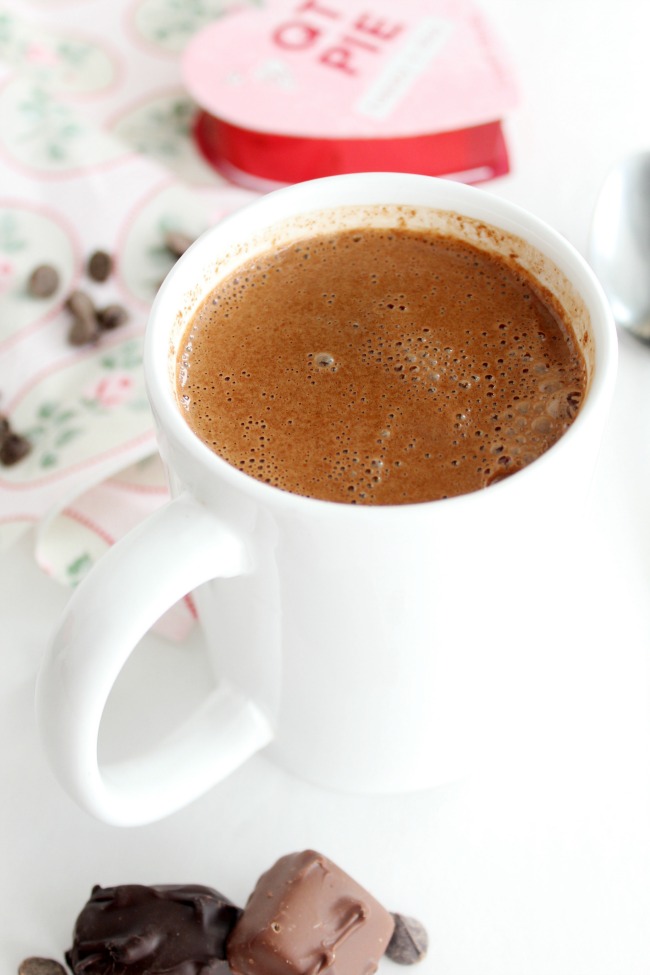 Print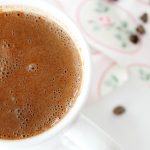 Rich and Creamy Hot Chocolate
---
Optional additions:
1 tsp

cinnamon, 2 Tbsp. orange rinds, 1 tsp pure peppermint extract.
---
Instructions
In a medium-sized pot, over medium heat, warm up milk for 2 minutes, stirring continuously.
Add in chocolate and continue stirring for 5-8 minutes as the chocolate melts into the milk.
Once preferred temperature is achieved, serve right away and enjoy!
Optional:
If you are using additions, heat up to near preferred drinking temperature and add in the cinnamon or orange rings or peppermint extract right before turning off the stove top. Let simmer for 1 minute and serve.
6 More Decadent Chocolate Recipes to Enjoy from the #FoodieMamas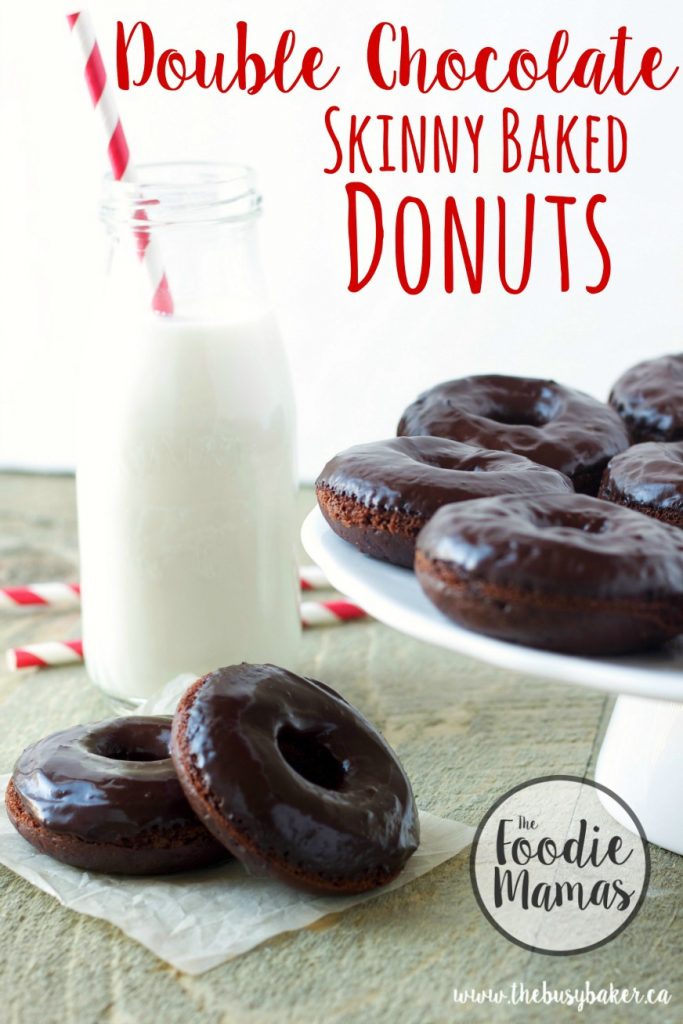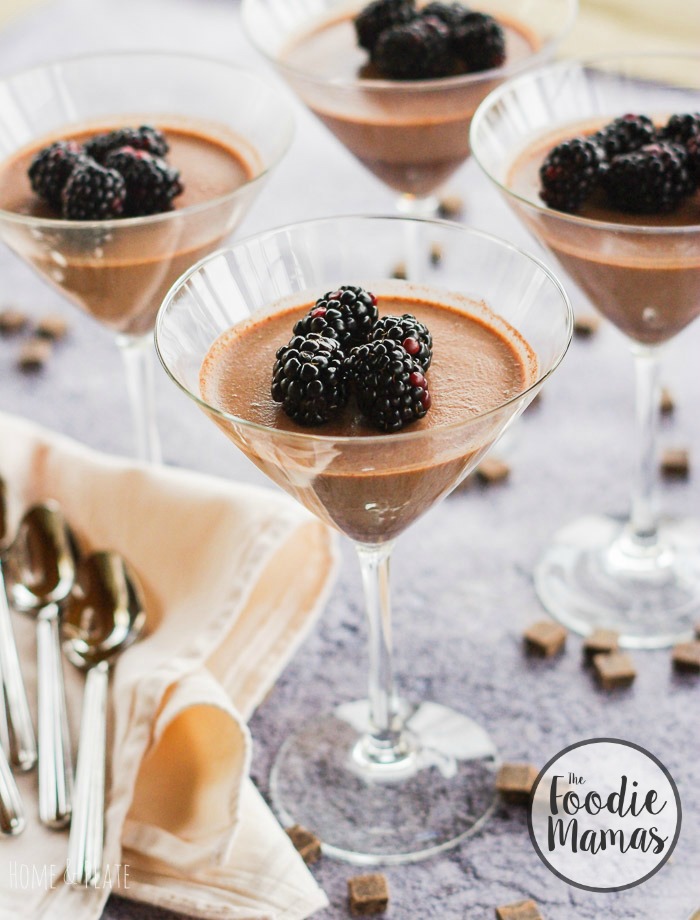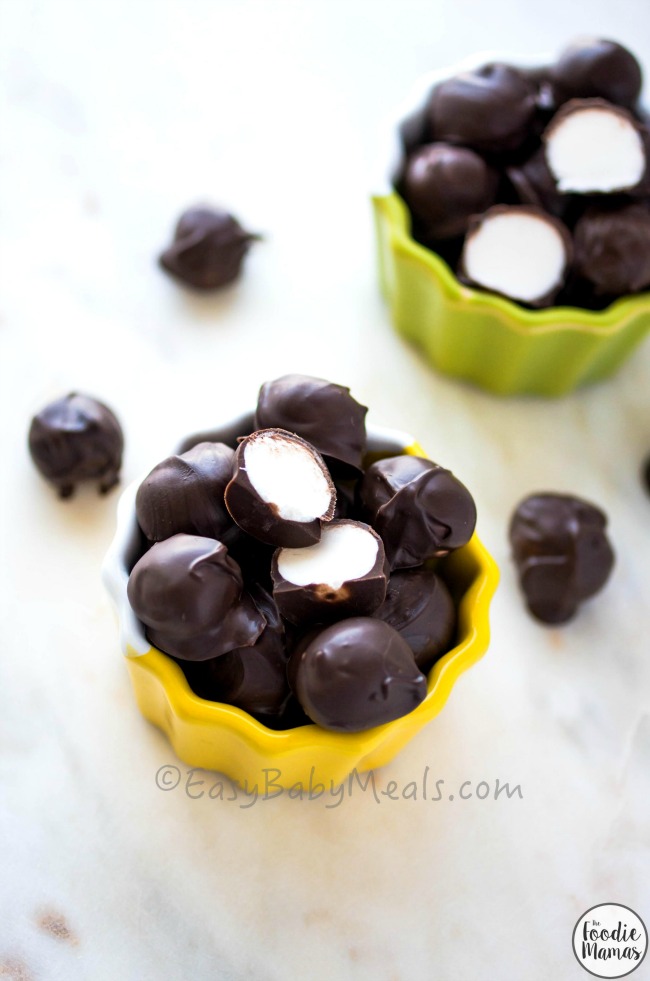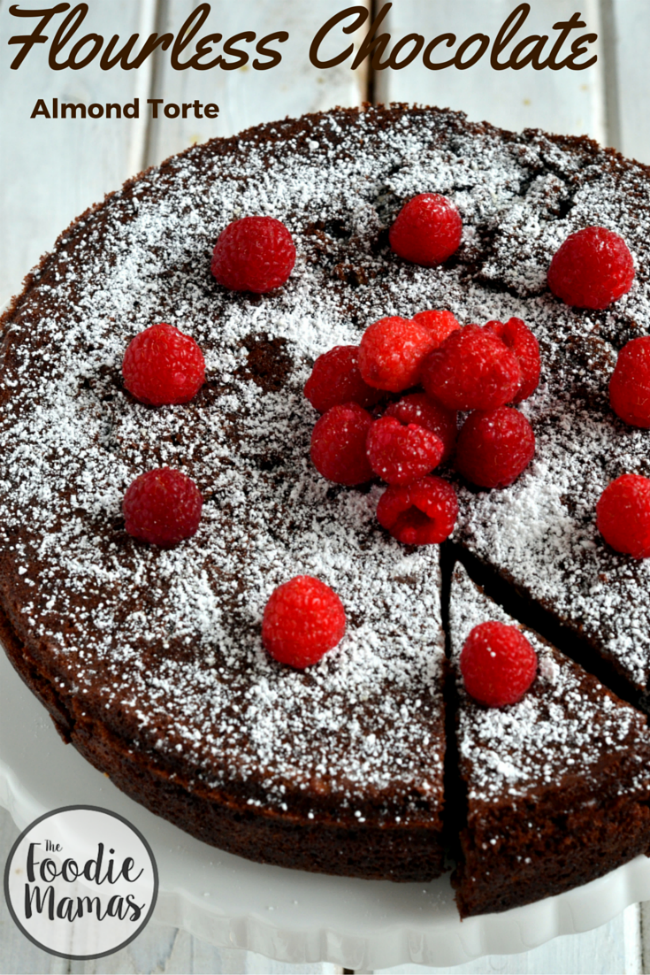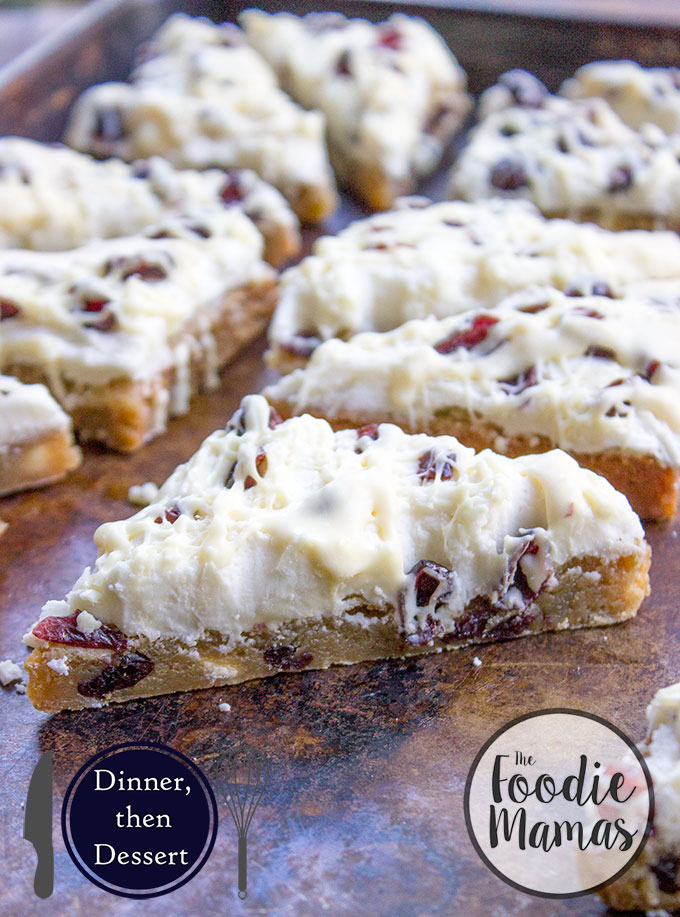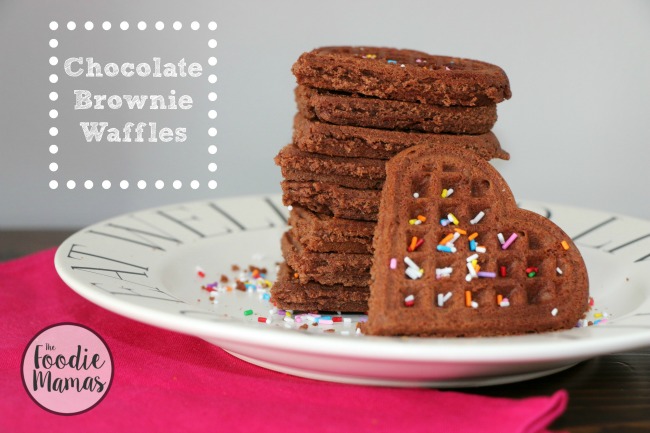 Looking for more delicious recipes by the Foodie Mamas? You got it! Follow the Foodie Mamas pinterest board and our hashtag #FoodieMamas across social media to see what's cooking.
Latest posts by Emily Smith
(see all)