I Tested The Ridge Gear and This Is Why It's Awesome
This is a sponsored post written by me, David Smith, in collaboration with The Ridge. All opinions are 100% mine.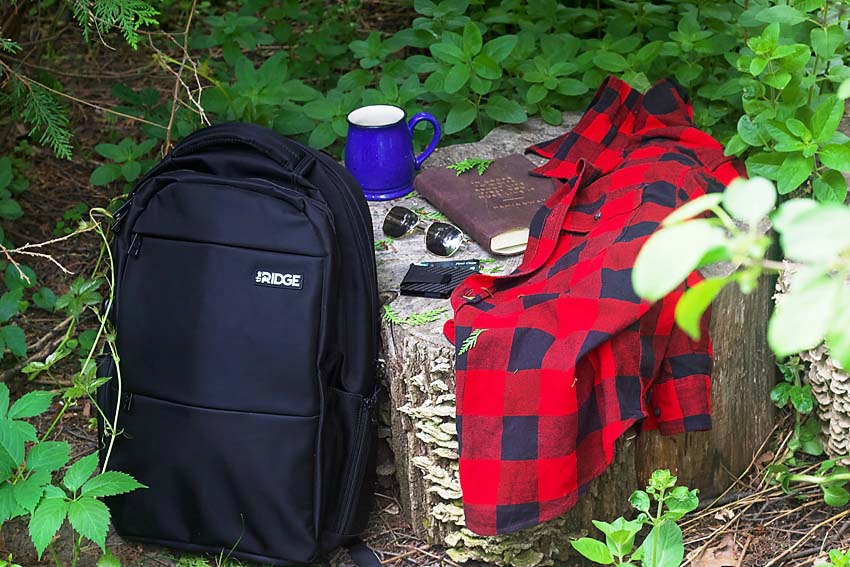 In 2009, during my first deployment as a US Sailor, I purchased a backpack in Spain which embodied my lifestyle for that moment in time; I was a traveler and all of my important belongings easily fit into my pack whenever I headed off the ship to explore. Eventually, I ended up carrying that backpack across many countries, on many adventures during my naval career and beyond.
Having the right gear for your lifestyle is key! It really does make things easier and more comfortable for you.
To this day, even after settling into a different lifestyle, I haven't swapped my love of backpacks for a briefcase. Presently, I work and study remotely as I complete my MBA, and I still have some of the same tendencies I picked up from the military – keep your gear tight and organized, be able to pick up and go (even if it is just to the local library to study for a couple of hours), and make sure you have the basic necessities on hand.
When I stumbled on The Ridge, whose motto is re-evaluating your everyday carry, I knew their products were the ones to give my everyday commute and carry an upgrade.
Your everyday carry echoes your lifestyle, prepares you for the worst, and enables you for the best. By taking some time and doing your research, you'll experience a ton of practical and financial benefits by carefully orchestrating your everyday carry arsenal.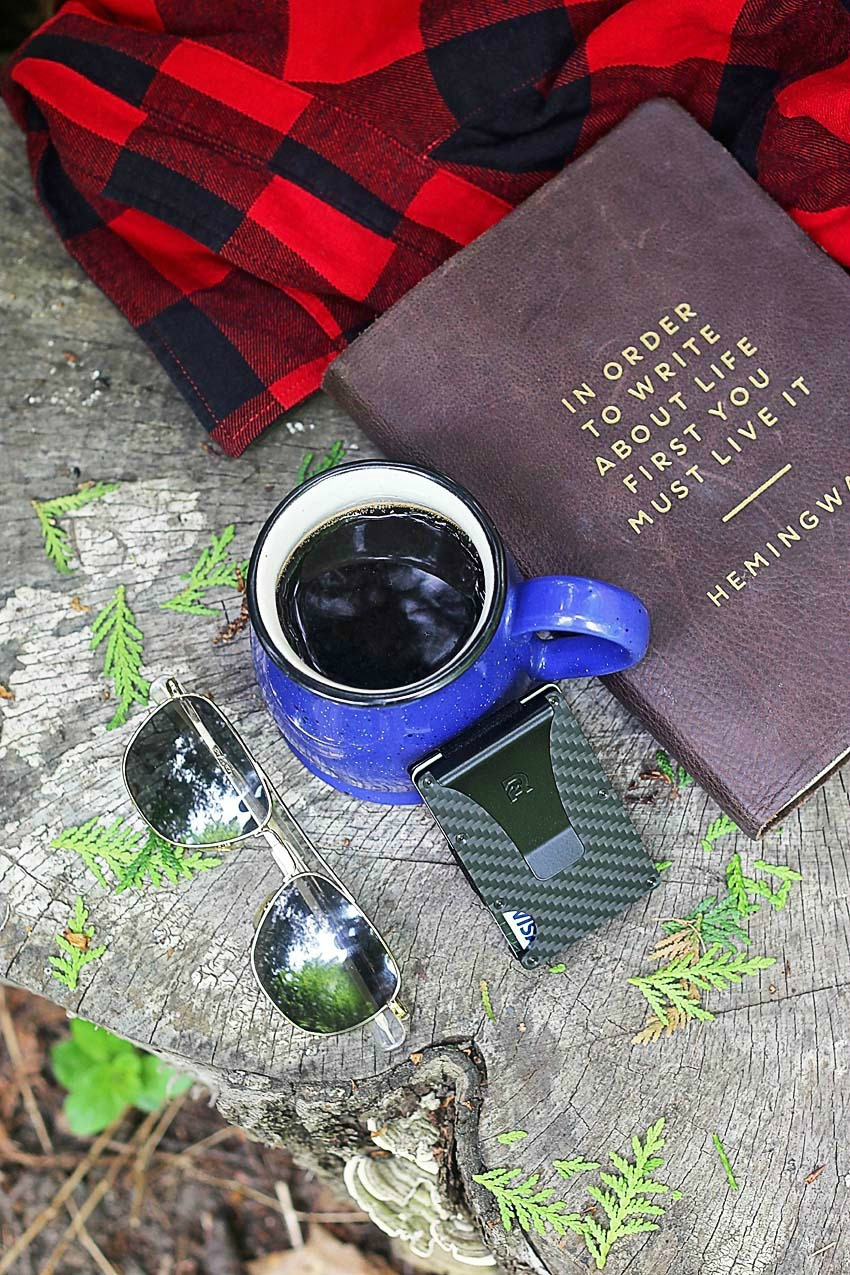 Here's what caught my attention about The Ridge gear
The Carbon Fiber Wallet, $115 USD
Not only is it sleek, stylish, and incredibly practical – it's got some pretty amazing features:
Holds 1-12 cards without stretching out
Blocks RFID (wireless theft)
Replaceable elastic
Backed by our lifetime warranty
3k carbon fiber weave | matte finish
Weight: 1.6 oz | 86 x 54 x 6 mm
The Commuter Backpack with a Power Bank, $125 USD
This is everything I could dream of in a modern backpack and more. It's lean design and minimalist aesthetic make it ideal to take from the office to the woods. It lends itself to your lifestyle needs and delivers in a big way:
Water-resistant nylon shell
Power bank pocket with external usb port
Hidden RFID-blocking pocket
Shock-resistant laptop holder
Luggage Strap & 2 water bottle holders
Dimensions: 15″ (14L – 30x15x46cm) 17″ (20L – 34x17x50cm)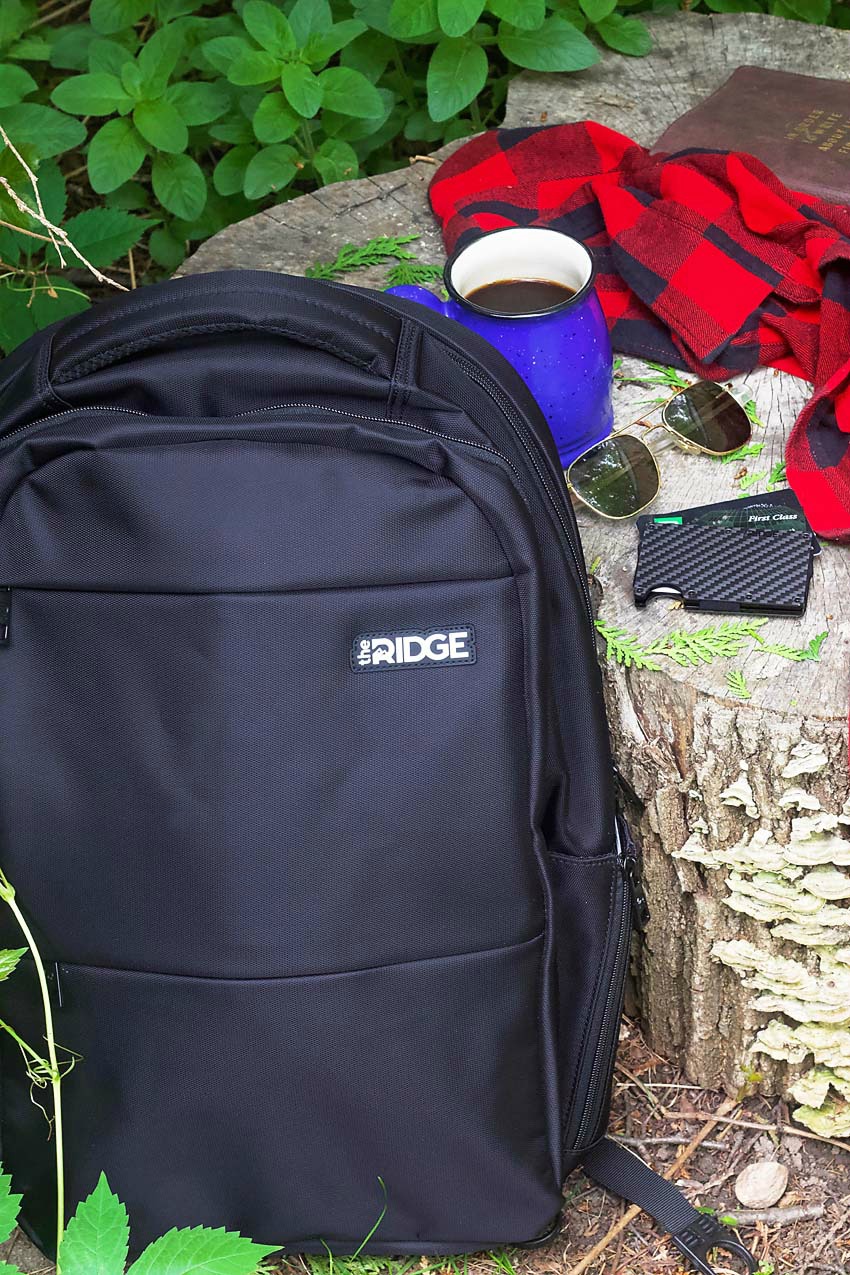 Now I'm not one who shops a ton or stocks up on gear. If I find a cool pair of sunglasses or a stylish watch I will wear it down – which is what I did to my traveller backpack from years ago. That said, I think I'm going to have a much harder time wearing out my new carbon fiber wallet, which certainly redefines the idea of a wallet for me, fitting nicely into my front pocket (that's new!) and holding all my essential cards plus having a money clip attached to it to hold my cash. This wallet is the strongest and lightest one offered by The Ridge – and it's not only trendy but very practical too.
And to echo that last statement, my new Commuter Backpack is hands down the most stylish and workable pack I've ever had. First off it's perfect for my lifestyle, as I mentioned above, I'm finishing up an MBA and I work remotely, so shouldering my laptop and textbooks around is a regular thing. This backpack is tailored made for lugging tech, including a shock-resistant holder for the laptop and an external USB port that offered connection to a separate mobile power bank (which is available through The Ridge as well) and is equipped with multiple ports to charge a variety of devices.
But friends, this backpack isn't just for carrying around a laptop, it's built for travel; with a water-resistant nylon shell, luggage strap and water bottle holders you won't have any trouble using this pack for whatever adventure lies ahead!
I couldn't be happier with The Ridge products, they truly redefined how I carry my essentials every day.
With Father's Day just around the corner, check out this awesome brand and their full product line. I have no doubt you'll find a great gift for the dad in your life who will love The Ridge gear as much as I do.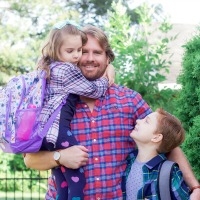 Latest posts by David Smith
(see all)