Salted Caramel Pudding (Dairy-Free)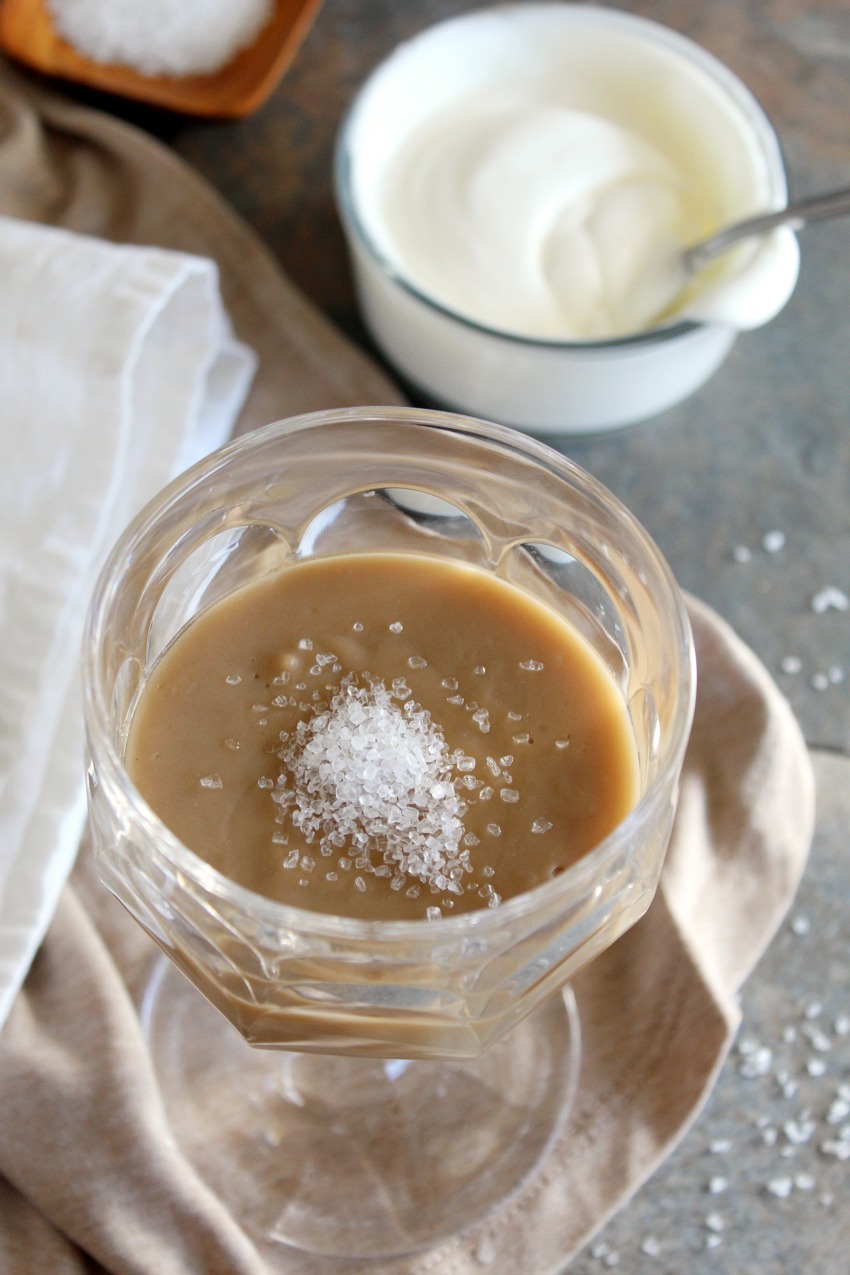 You'll Love This Salted Caramel Pudding
From my experience, people either love or hate pudding. There are few in-betweeners. I'm of the first mind, my husband is of the second. Until I made him try my Salted Caramel Pudding recipe. Knowing that he loves the combination of salty and sweet, I knew this could be up his alley.
One of my favourite things about making a pudding using Almond Breeze's almond beverage, is that the end result is lighter and less rich than if you had used milk, yet just as creamy. Along with that lovely texture, the buttery caramel flavour merging with saltiness, found in today's recipe, is a taste that not many can resist. Have you tried Almond Breeze's refrigerate products? They can be found in the refrigerated section of their grocery store. The beverages are calcium-enriched and offer a fresh, delicious, lactose-free milk alternative with no cholesterol.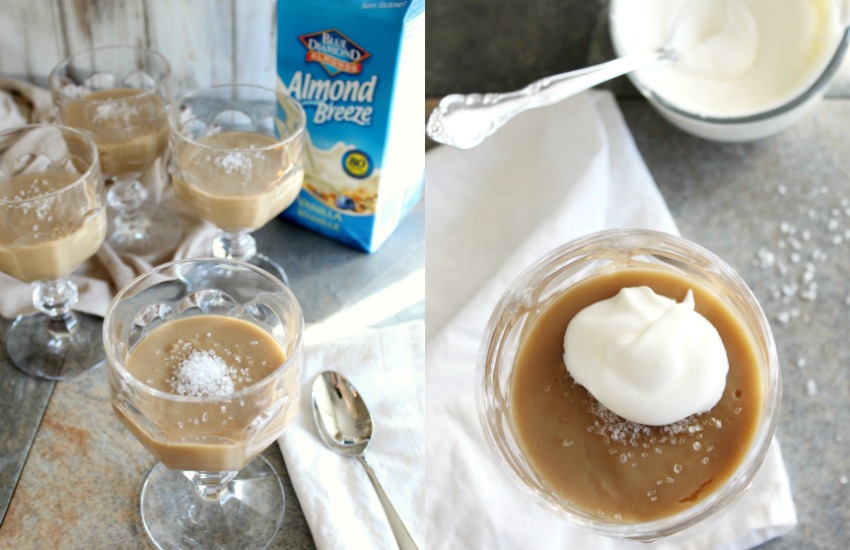 A Delicious Dairy-Free Dessert
First off, this recipe can be dairy-free. You can use either margarine or butter to create the caramel. And as for a whipped topping, it's completely optional. If you do opt for a little extra creaminess, real whipped cream or coconut whip will surely hit the spot.
One of the things that you'll appreciate when making this dessert pudding is just how simple and easy it is. To begin, you will make the caramel from brown sugar, vanilla almond beverage and margarine or butter. It takes less than 8 minutes to get it to a beautiful golden brown colour with a sticky consistency. After, you add in a mixture of corn starch and more vanilla almond beverage, continuously stir on low. Within a few minutes, the ingredients will thicken and a heavenly-scented pudding appears before your eyes.
You can allow it to cool for 10-20 minutes and serve warm, or you can refrigerate and allow the pudding to congeal further and serve it cold. Either way you choose to enjoy it, it's a wonderful treat.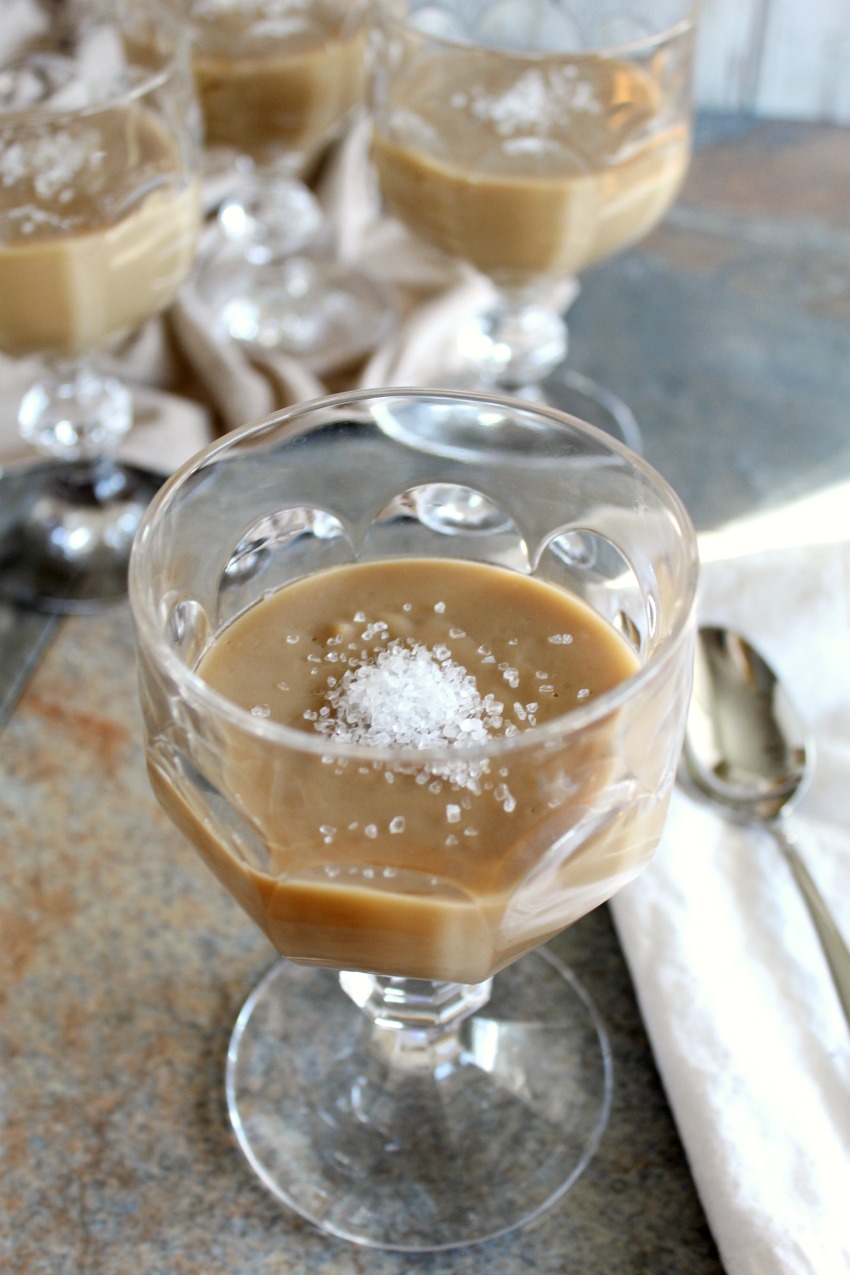 Light, creamy, melt in your mouth caramel pudding with the delicious contrast of salty and sweet – what an indulgence!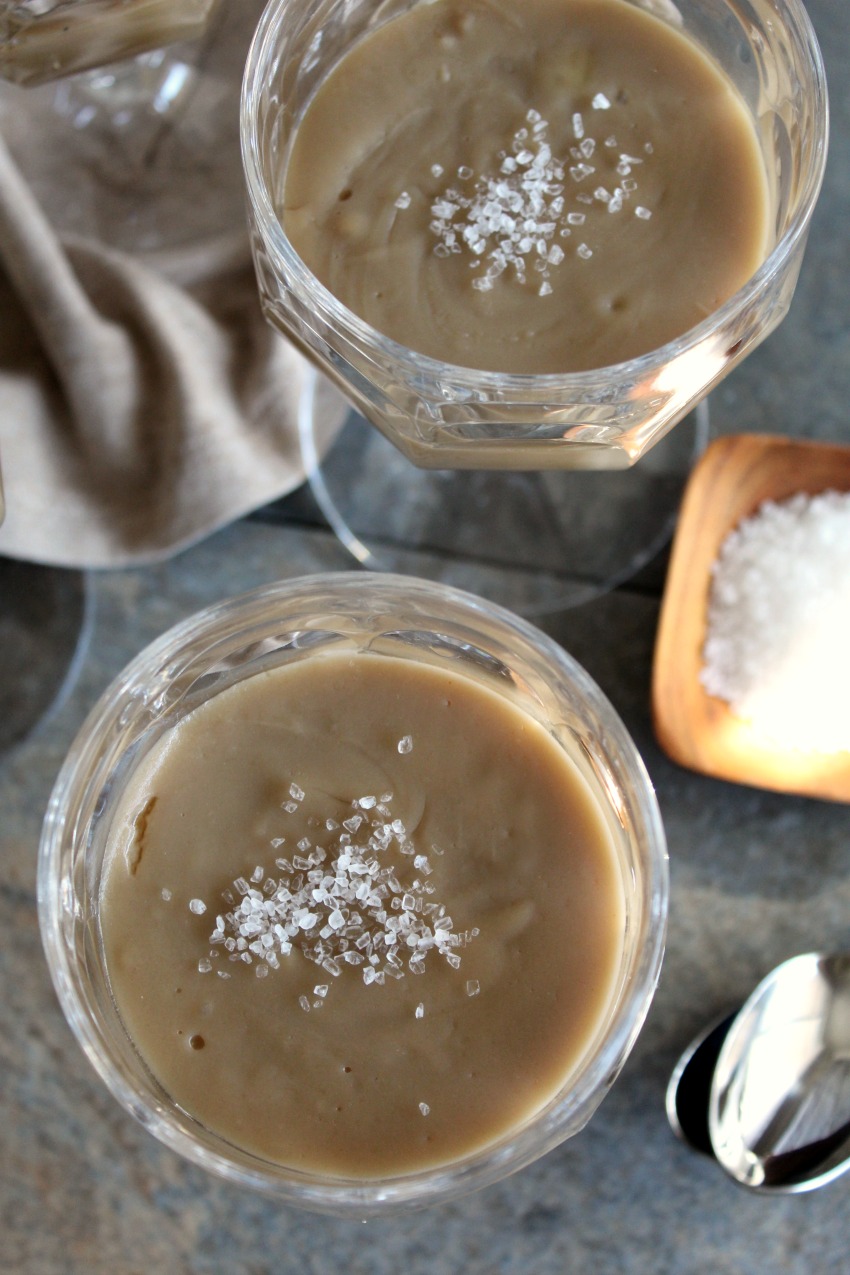 Salted Caramel Pudding
---
Description
Light, creamy, sweet and salty caramel pudding made with Almond Breeze's vanilla almond beverage
---
3 1/2 cups

Almond Breeze Vanilla Almond Beverage

2/3 cup

dark brown sugar

4 Tbsp

pure maple syrup

3 Tbsp

margarine (add

1 tsp

of salt to first step if using margarine) or salted butter

1/4 cup

cornstarch

1 Tbsp

pure vanilla extract
Optional
Coarse sea salt and whipped cream or coconut cream for topping
---
Instructions
In a medium saucepan over high heat, add dark brown sugar, 2/3 cup of vanilla almond beverage, margarine (or butter), and pure maple syrup.
Bring to a boil, reduce heat to low and simmer for 6-8 minutes, stirring every 2 minutes.
In a small bowl, mix together 1/2 cup of vanilla almond beverage with cornstarch. Whisk until the majority of the lumps are gone.
Pour into the pudding mixture, mixing well.
Add the remaining vanilla almond beverage (2 1/3 cups)
Bring the mixture to a boil once more, then reduce heat and simmer for 5 minutes.
At this point, you should stir continuously while the pudding thickens.
Once the pudding thickens up, remove from heat, allow to cool 5-10 minutes and then add pure vanilla extract.
You can either serve warm or refrigerate for later.
Another option is to separate the pudding is small serving bowls and refrigerating them (make sure to cover with plastic wrap).
When serving, you can add a sprinkle of coarse sea salt and a dollop of whipped topping of your choice.
Enjoy!
I can't wait to make a dark chocolate pudding next. Hope you enjoy this scrumptious dessert!
---
This post is presented in partnership with Almond Breeze. All opinions are honest and personal.
Latest posts by Emily Smith
(see all)