Simple & Healthy Sweet Potato Ginger Soup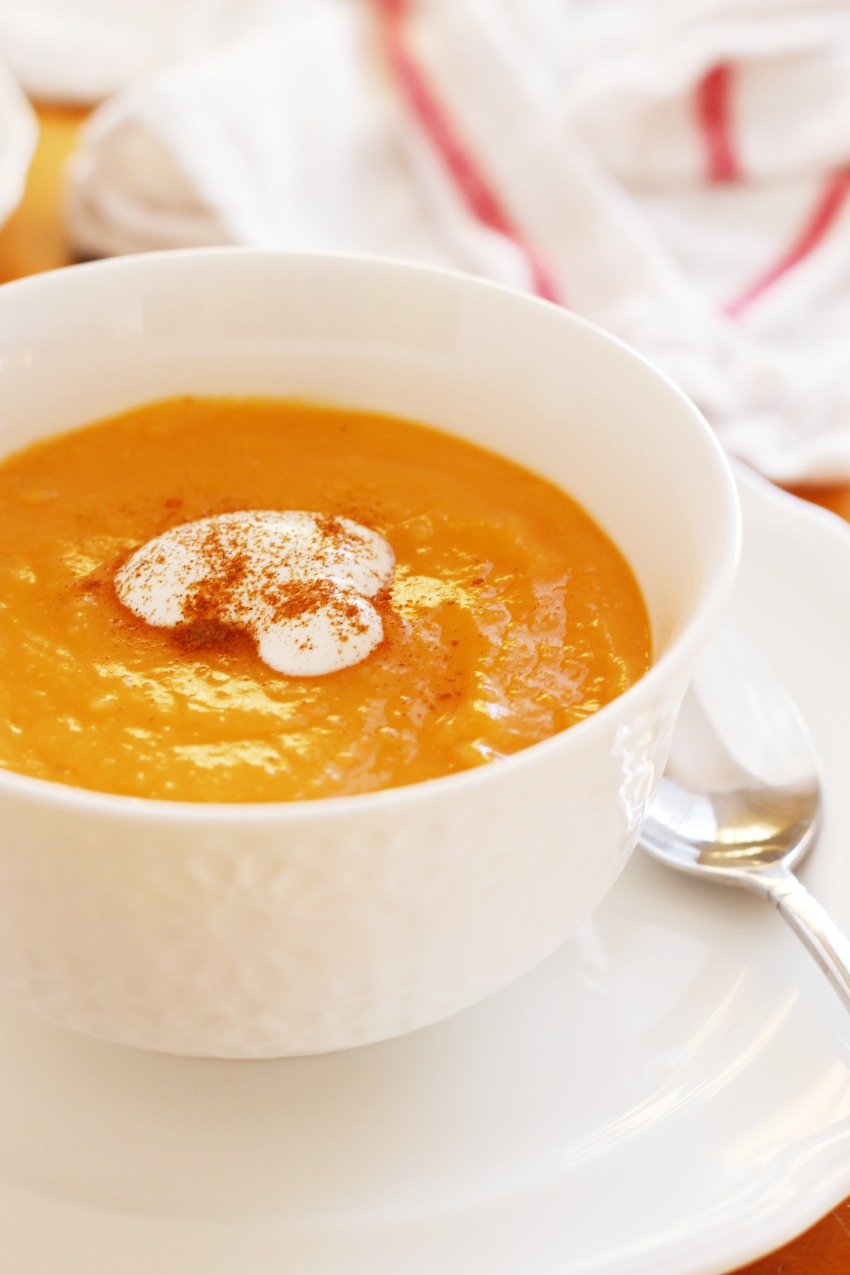 If there's one vegetable I can't get enough of during the fall and winter seasons, it's sweet potatoes. They are so comforting and versatile! Whether you're making scrumptious sweet potato fries, sweet potato casserole or this zesty sweet potato soup – the recipes seem endless and all so delicious.
Let's talk about the benefits of sweet potatoes for a minute, okay? To start with, they are packed with Vitamin B6 which helps reduce the chemical homocysteine in our bodies. Homocysteine has been linked with degenerative diseases, including heart attacks. So, yeah – that's a good vitamin to intake regularly! They also are a good source of Vitamin C, Vitamin D, Magnesium, and Iron. I mean, really, they pack a nutritious punch! (source) 
For this month's Foodie Mamas theme, I chose sweet potatoes because they are readily available in stores throughout the cold months, and as you can see, they are full of nutrients and good stuff. They are affordable, healthy, and SO delicious. I mean, they even make some of the best desserts. To get you started on a sweet potato ride, The Foodie Mamas are sharing 8 Hearty Sweet Potato Recipes with you, including a new soup recipe I tried and really enjoyed. This simple and healthy Sweet Potato Ginger Soup is full of flavour, is comforting on a chilly winter's day, and it's incredibly easy to make. All you have to do is boil and simmer a few simple ingredients (sweet potato, ginger, water!) and then blend them up into creamy and delicious soup that is majorly heart-healthy! The ginger really complements the sweet potato –  it's all the flavour you need. Also, because of the texture of the sweet potato, the soup is thick and decadent, without any use of thickener or cream.
Rich, flavourful, hearty, comforting, and healthy.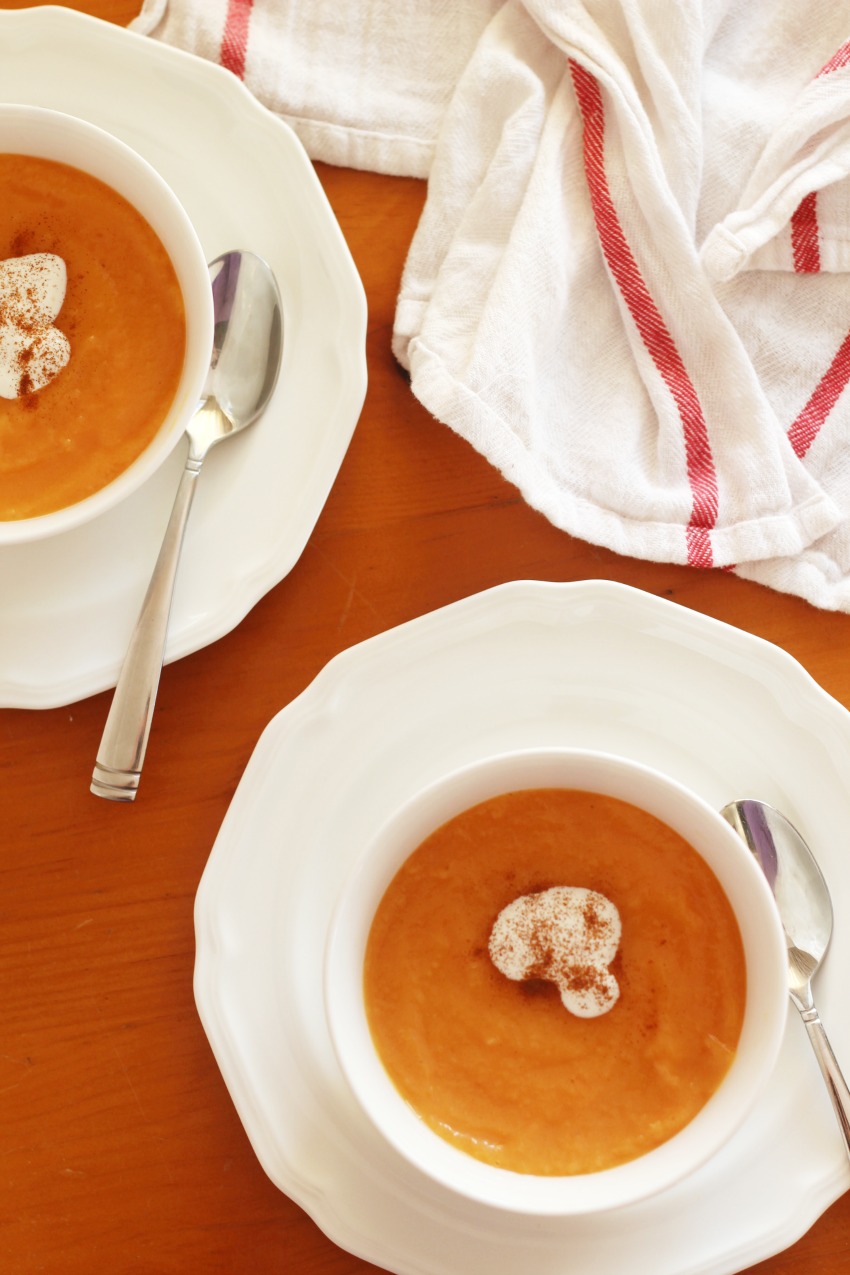 If you'd like, to contrast the zing of the ginger, you can top with a spoonful of yogourt or sour cream and sprinkle with nutmeg or cinnamon. It adds another element of flavour that is quite tasty!
Print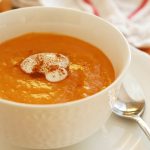 Simple & Healthy Sweet Potato Ginger Soup
---
Description
A hearty and healthy sweet potato soup with a bit of zing and a whole lot of flavour.
---
3 cups

water

3 cups

peeled, diced sweet potato

2 Tbsp

grated or chopped fresh ginger

2 tablespoons

sugar

1/4 teaspoon

nutmeg

3/4 teaspoon

salt
---
Instructions
Bring water to a boil in a large saucepan. Add remaining ingredients. Cover, reduce heat, and simmer 30 minutes. Place half of sweet potato mixture in a blender; process until smooth. Return pureed mixture to saucepan; cook over medium heat until thoroughly heated.
More Sweet Potato Recipes From The Foodie Mamas
from Kaitie | Fuchsia Freezer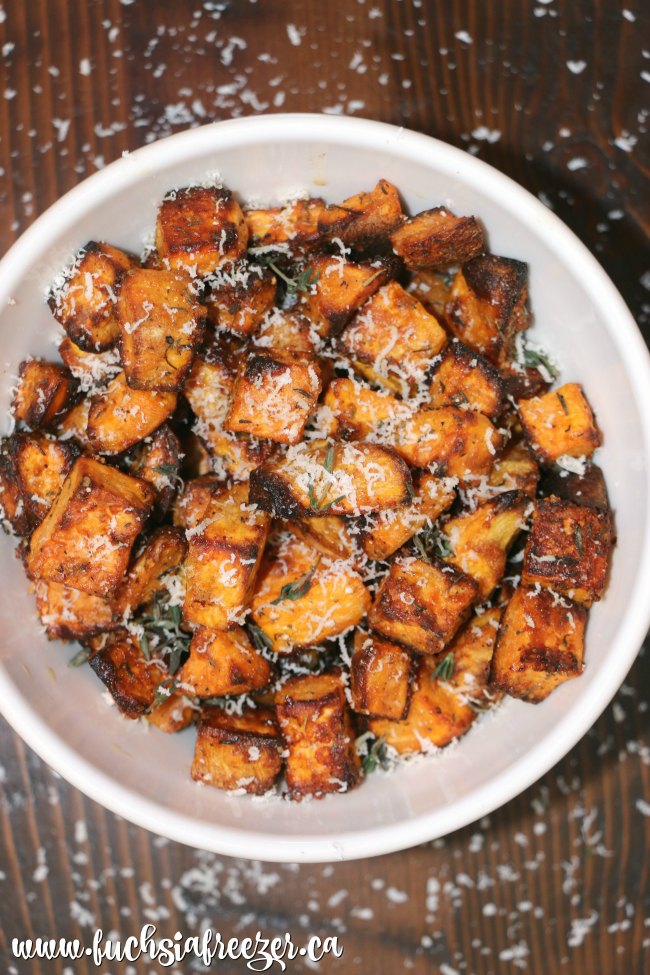 from Kaitie | Fuchsia Freezer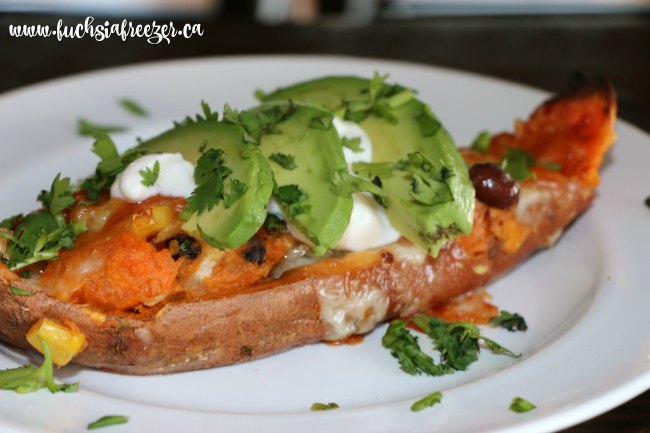 from Sara Maniez | Life's Little Sweets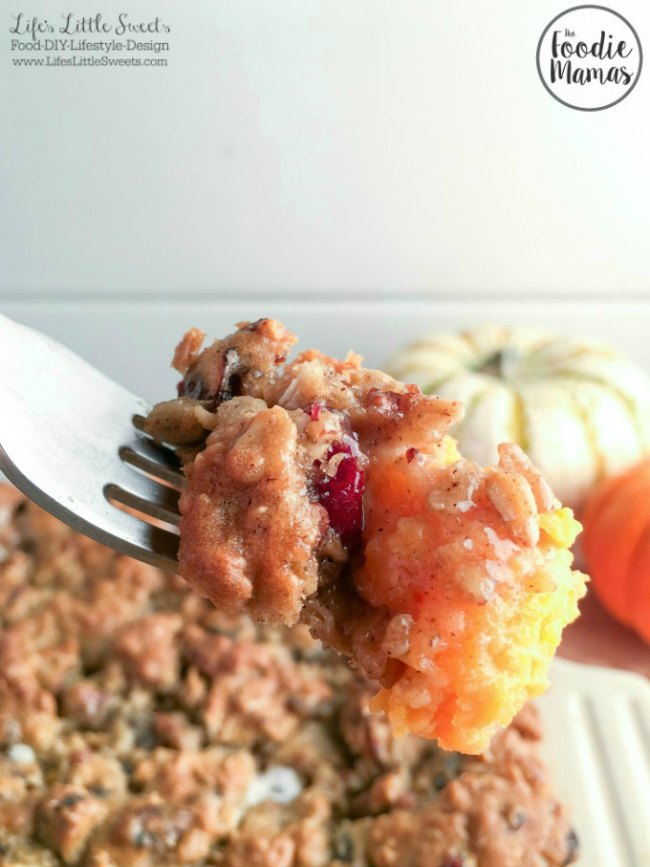 from Sara Maniez | Life's Little Sweets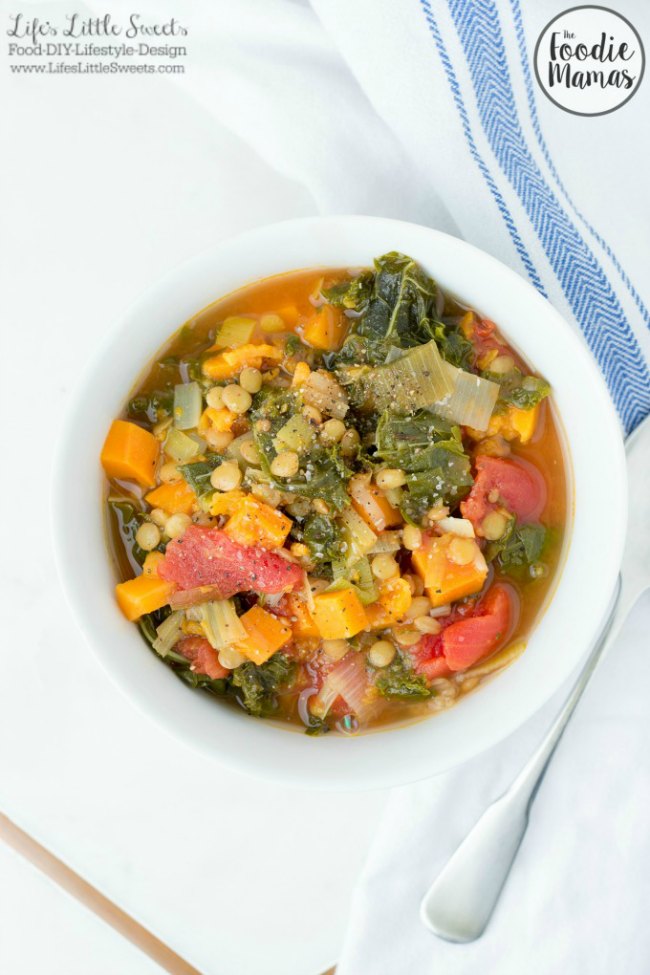 from Emily | The Best of this Life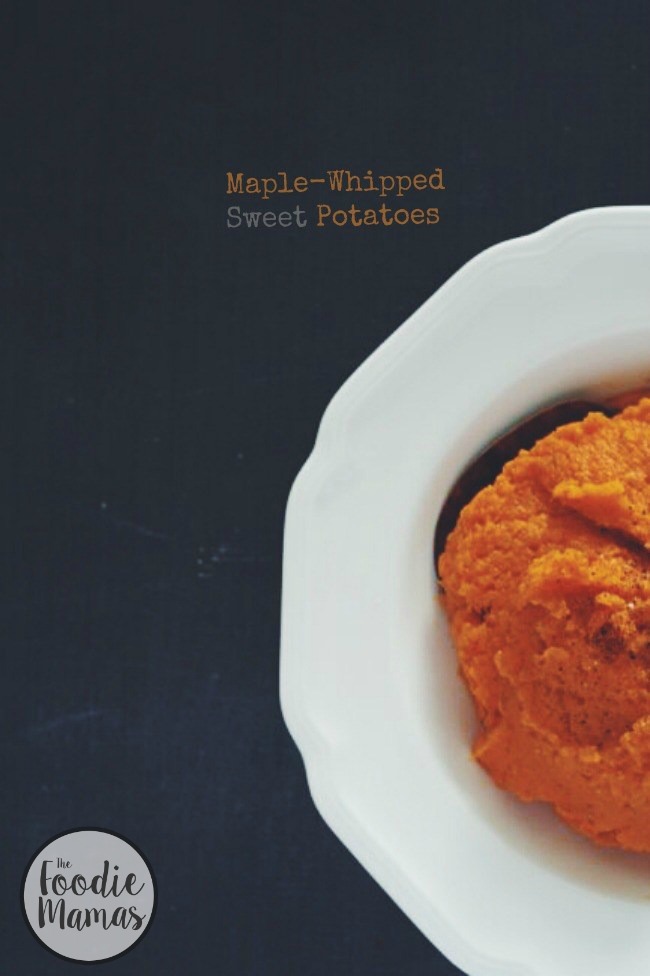 from Deepika | Easy Baby Meals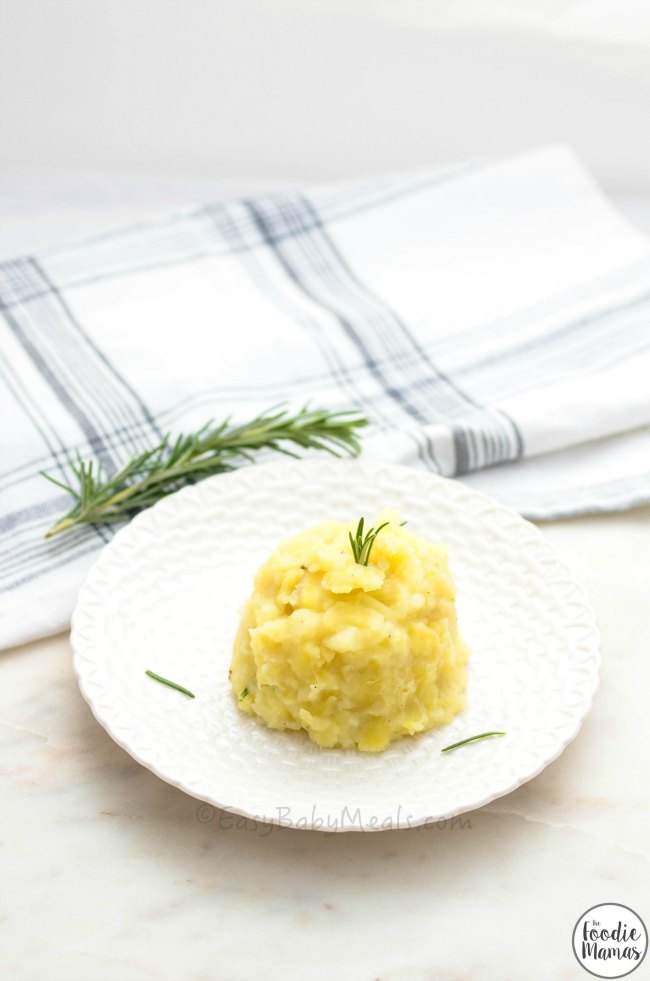 from Deepika | Easy Baby Meals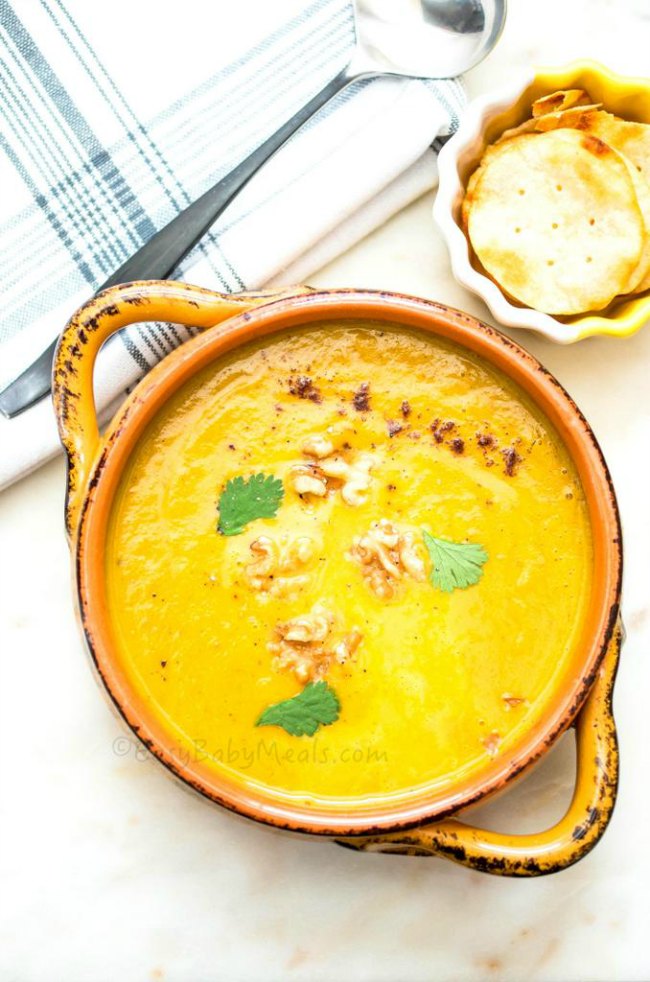 Like what you see? Me too! Don't miss out on these recipes, bookmark this page or pin them to your recipe boards for future reference. I can't wait to try some of these amazing sweet potato meals. What about you? Which recipe are you now dying to try? Leave a comment below and let me know!
PIN THE FOODIE MAMAS SWEET POTATO ROUND UP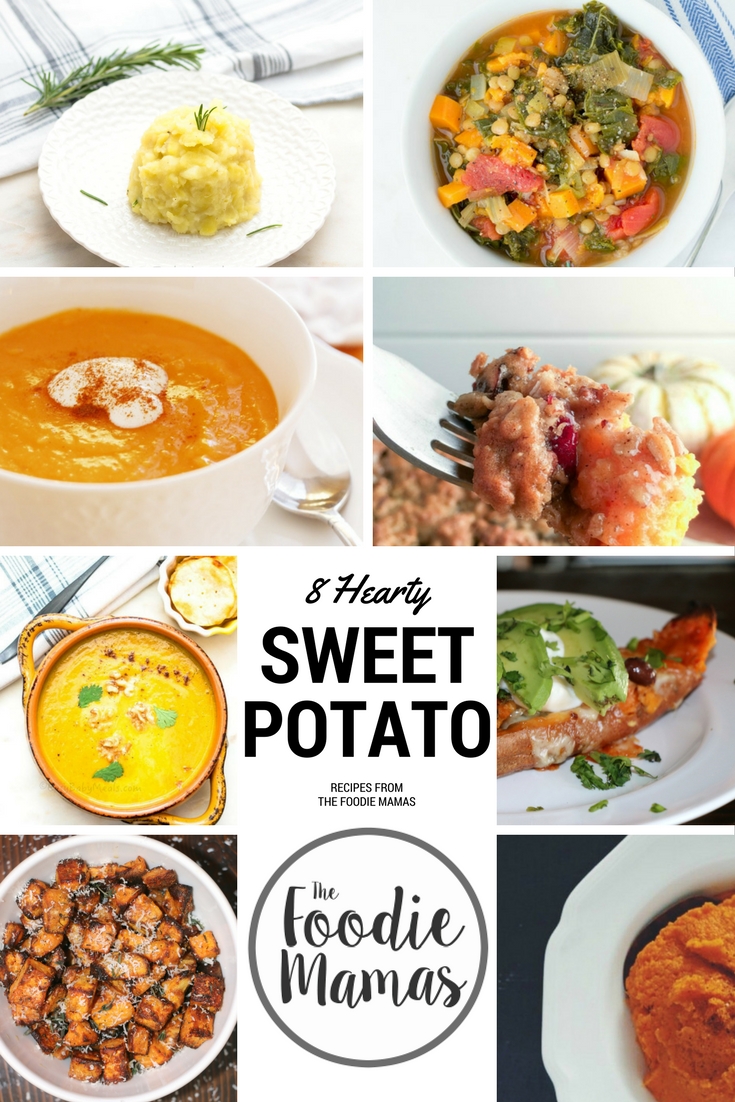 PIN MY SIMPLE & HEALTHY SWEET POTATO GINGER SOUP

WANT MORE DELICIOUS RECIPES BY THE FOODIE MAMAS? YOU GOT IT!
Latest posts by Emily Smith
(see all)