Sobeys Seafood Steamer Fish Tacos with Cucumber-Apple Salsa #JustCookTheBag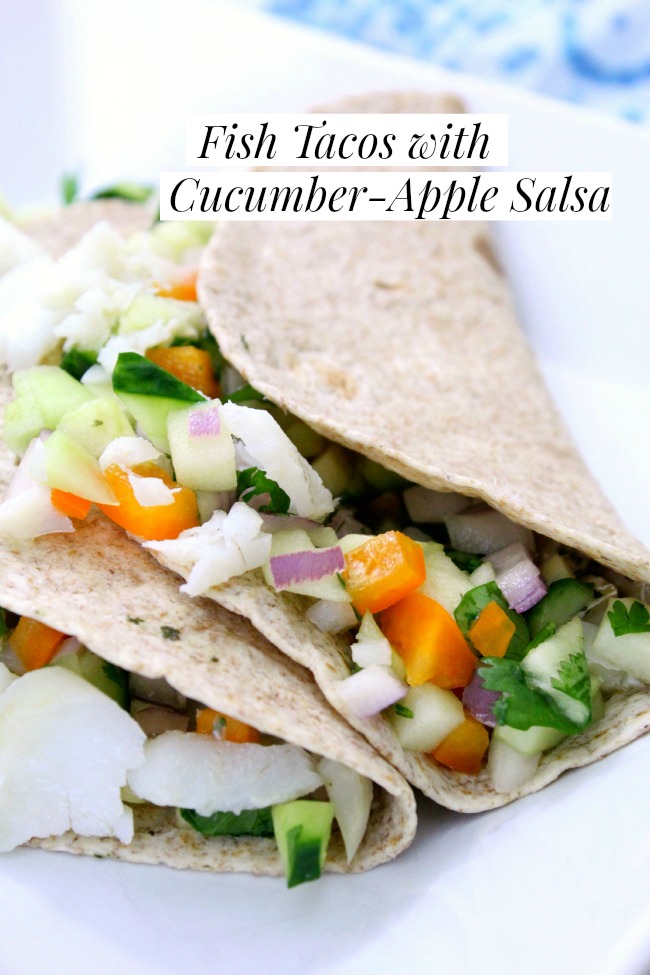 How many times during the week do I wish I had an easy button? Countless!
You too?
"Mommy, where are my shoes?" Easy button. The sink is overflowing with dishes, easy button. Overhwelmed in aisle six thinking "what am I going to make for dinner?" easy bu… Wait, I've got this.
Let me help you out, I actually do have an easy solution for that last one. Sobeys Seafood Steamer is a great option for busy family weeknight meals. A Seafood Steamer the perfect way to enjoy effortlessly cooked seafood. Inspired by the French method of steaming fish in parchment paper, en papillote, Sobeys Seafood Steamers come in oven-safe bags, taking all the guesswork and mess out of cooking delectably moist and tender seafood at home.
It's as simple as choosing your seafood and seasoned butter, having it bagged, and cooking it when you get home.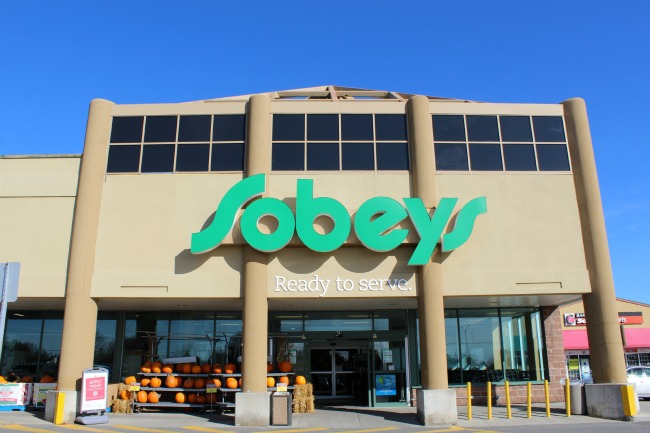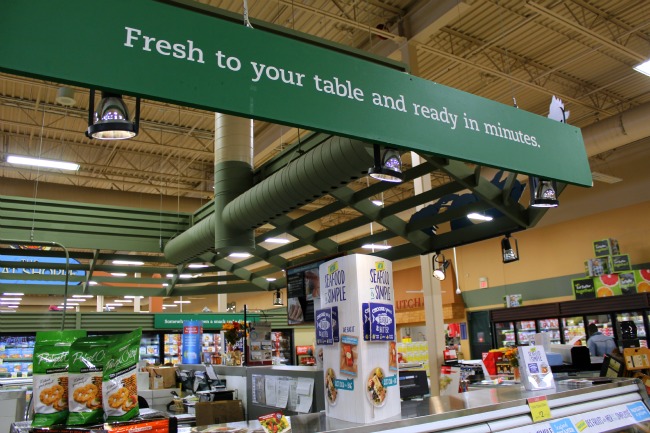 You don't have to sacrifice taste and healthy eating when choosing a quick dinner. I just popped into Sobeys and selected halibut fish with garlic parsley butter. As the lady serving me at the fish counter weighed two nice looking fillets and packaged them in parchment paper, I looked through the recipe catalogue available at the desk. The Fish Tacos with Cucumber-Apple Salsa caught my attention. With my fresh Seafood Steamer in my cart, I quickly picked up the rest of the ingredients in the produce section and I was soon on my way.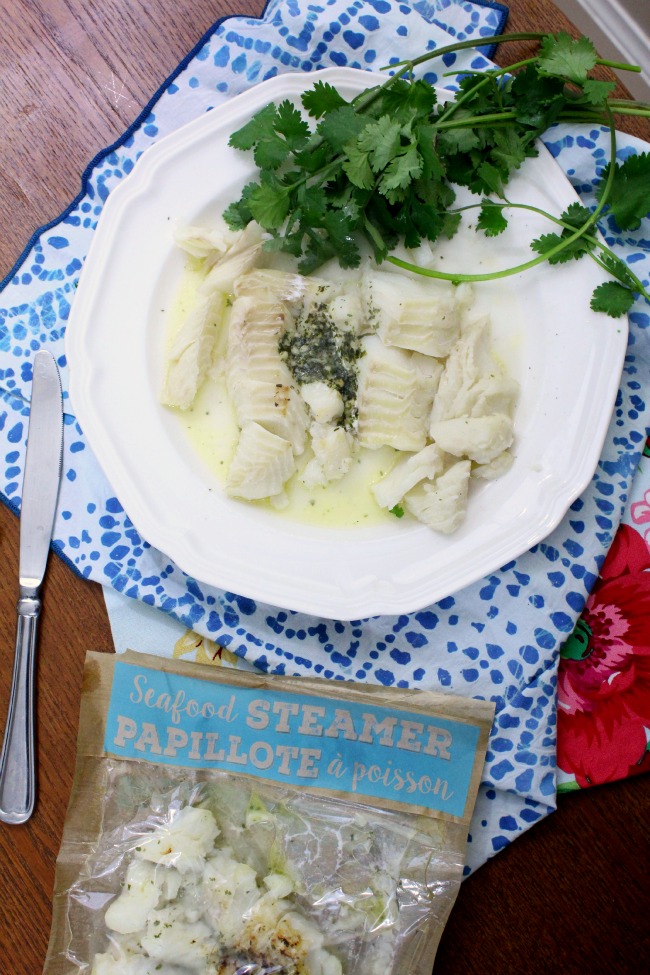 You have the option of microwaving your Seafood Steamer or cooking it in the oven. I have always preferred oven-cooking, even if only idealistically, so into the oven it went. As it cooked, I diced up cucumber, green apple, orange pepper, red onion, hot pepper, and cilantro to make the flavourful and colourful cucumber-apple salsa. Within 20 minutes, the savoury fish was ready to serve. To prepare our meal I cut the fish lengthwise, divided it equally into the tacos and topped it with salsa. Voila! Ready to enjoy.
Click here to get the full recipe.
Each bite was filled with flavour and melted in my mouth. The halibut was cooked to perfection and tasted so delicious with the fresh, tangy salsa. The tacos were a great way to enjoy fish in a new way.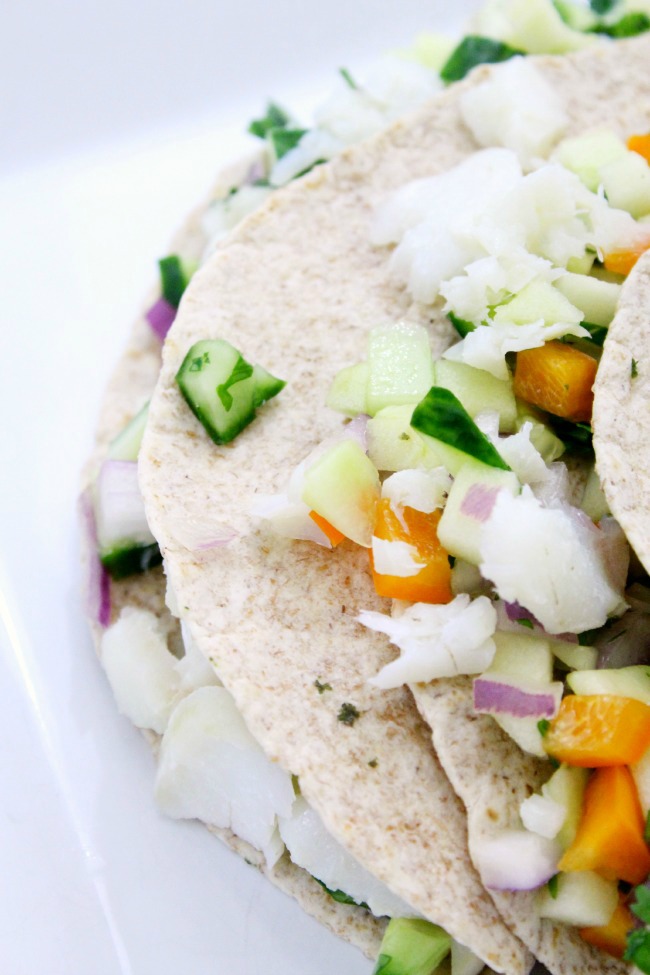 There are lots of choices available when it comes to selecting which seafood or fish to enjoy and with the Seafood Steamer you can please everyone! If you want to choose different fish, Sobeys will wrap them in their own bag and you can cook them all at the same time, without ever touching the fish or having to use several dishes.
You can learn all about the Seafood Steamer here and be inspired by these simply delicious dinner recipes!
Let Sobeys do all the prep work for you and make your life a little bit easier 😉
For even more dinner inspiration, visit sobeys.com | like on facebook | follow on twitter | connect with on instagram
This is a sponsored post, however all opinions are 100% personal. Thank you for supporting the lovely sponsors that make this blog possible.
Latest posts by Emily Smith
(see all)