Spread Joy With Hand-Written Holiday Cards & PaperMate's InkJoy Gel Pens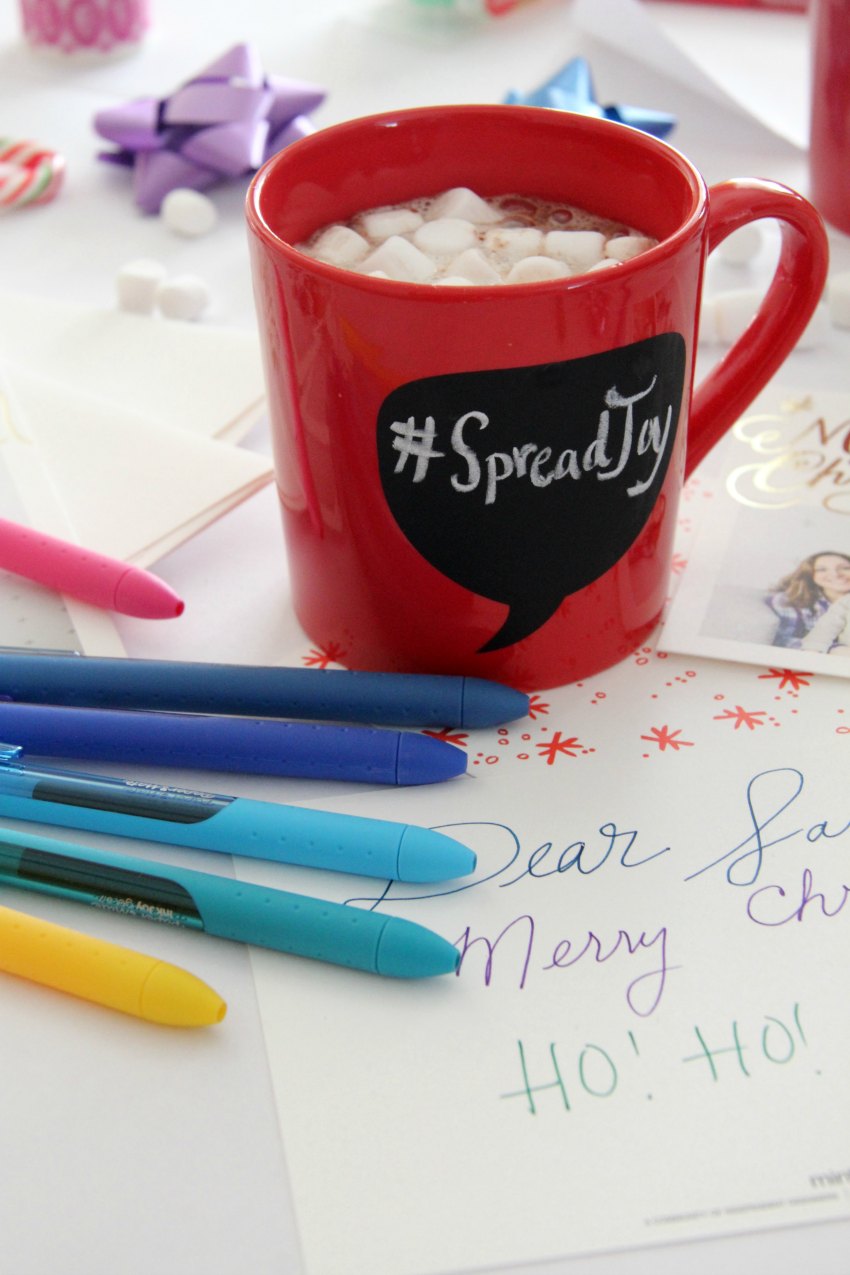 Joy.
It's the word of the season! I remember in November, I said to my husband I wanted a holiday season filled with joy. I wanted this year's emphasis to be all about the joyful moments and experiences, especially with our children. That intention has really resonated with me leading up to the holiday season and I find myself pausing when things become overwhelming or stressful and thinking to myself, joy.
What brings you joy at this time of year? For myself, doing small and enjoyable things like, hand writing my Christmas cards, drawing with my kids, making hot cocoa, decorating our Christmas tree, wrapping presents with thoughtfully worded gift tags, baking cookies, and going for walks in the snow, are all things that bring me joy. I've actually been hand writing my holiday cards for as long as I can remember. In fact, it was one of my favourite things to do as a kid. I would often make the cards from construction paper, glitter and cotton balls (snow!), and then spend hours writing out personal letters to my friends and family.
The tradition has carried on over the decades and now I'm passing the joy I felt as a child, and still feel to this day, along to my children. Whether they are writing their letters to Santa or Nana, their words and doodles are a joyful activity that excites them so much! And the joy doesn't end with them, that's the beauty of it. With our hand written cards and pictures, we're spreading joy to our loved ones.
Papermate's InkJoy gel pens are helping us spread joy this season with their new rainbow-coloured line of gel pens. They come in a range of 14 vibrant colours, perfect for the creative writer and have a bright gel ink that dries three times faster than your average pen! No more smearing folks, just crisp, vivid lines.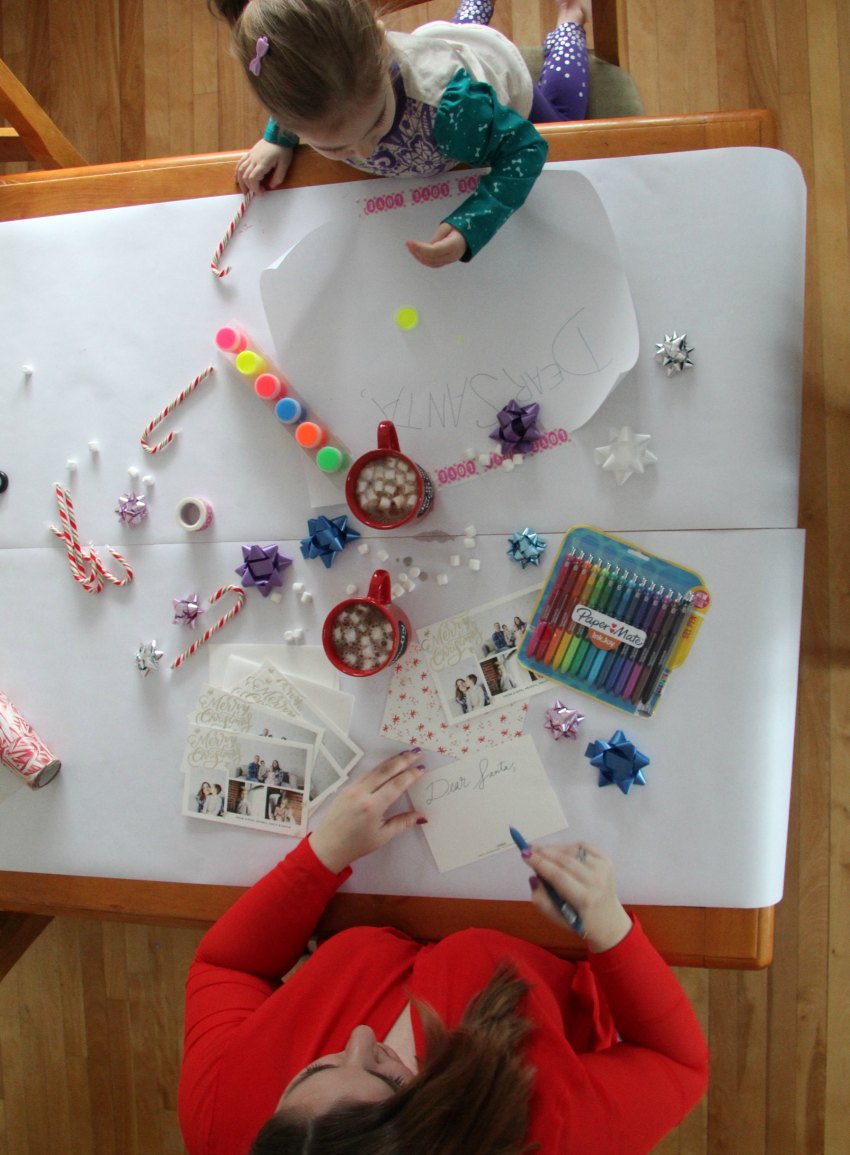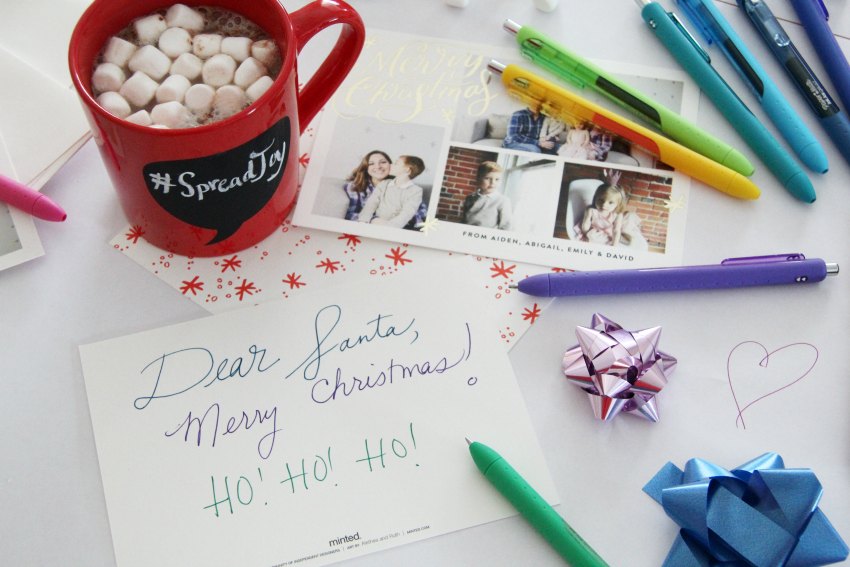 Papermate's InkJoy gel pens are super comfortable to hold, thanks to their handy comfort grip and are easy for children and grown-ups alike to write with. As I was writing out cards, holiday to-do lists, and gift tags my hands never grew tired and I felt like a kid again with all those colours. They sure do make listing your tasks a whole lot more fun!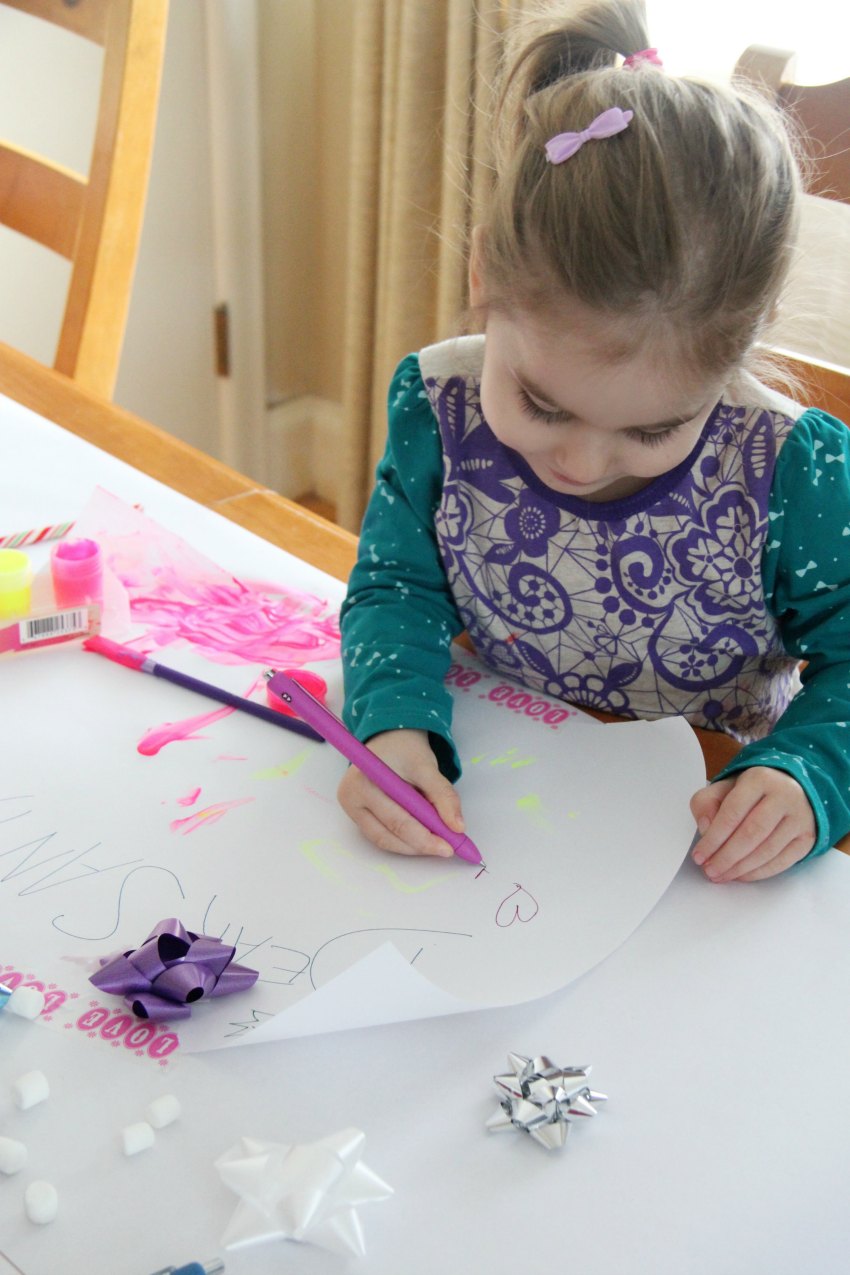 I love that Papermate's campaign for their new InkJoy gel pens is in partnership with Shawn Mendes (side bar: I'm obsessed with his latest hit, Treat You Better) with the intention of writing joyful notes and spreading messages that can bring others happiness. Their whole take on this partnership is to #SpreadJoy – and that they are!
Whether you're looking for fun, beautiful pens that will bring you joy this holiday season as you write your cards, wish lists, and gift tags or want to bring joy to someone in your life that loves pens (both my mom and husband are collectors!), the cheerful new InkJoy gel pens from Papermate are an excellent choice.
p.s I definitely recommend making a big mug of hot cocoa and enjoying an afternoon of writing. It's so therapeutic and well, joyful!
---
This piece is in partnership with PaperMate InkJoy Gel Pens. As always, my opinions and thoughts are personal.
Latest posts by Emily Smith
(see all)