St. Patrick's Day Gluten-Free Rainbow Cupcakes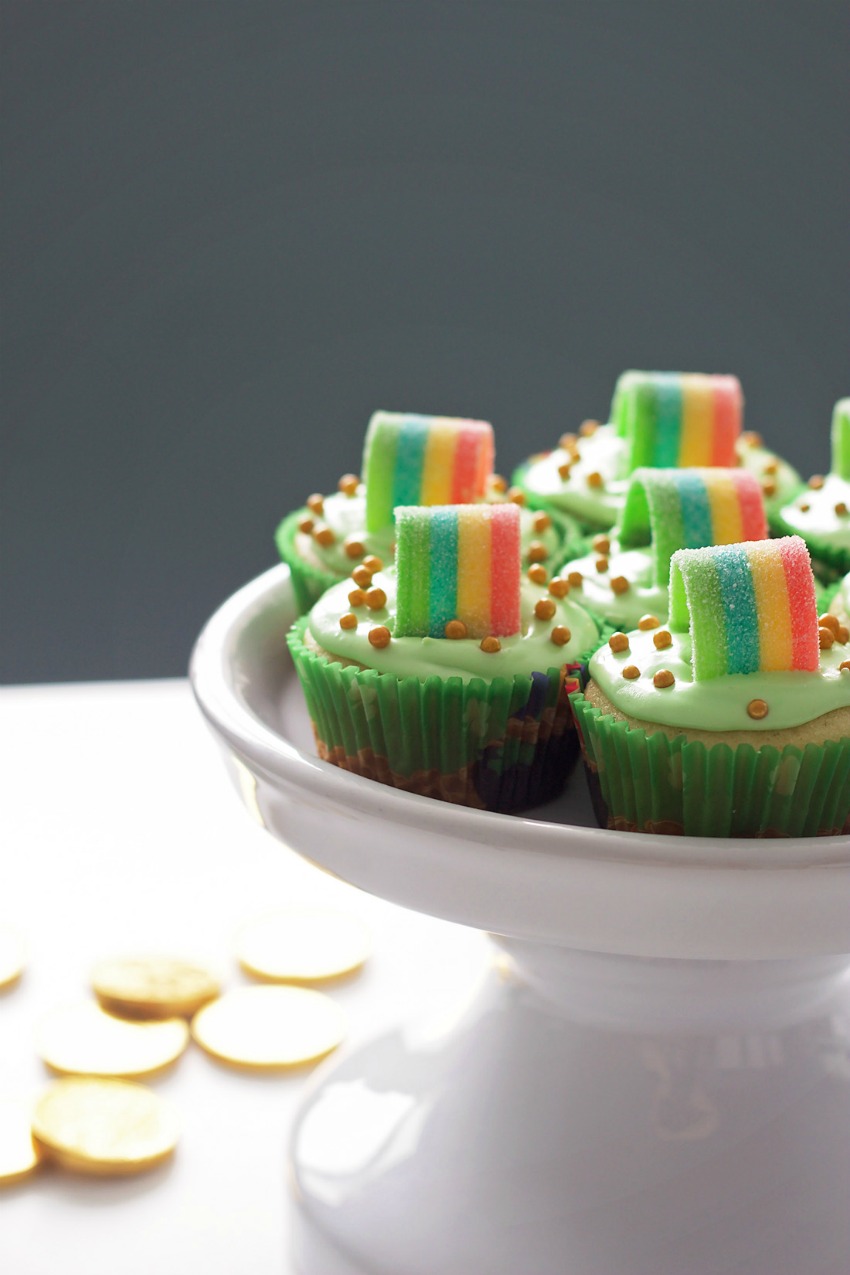 Kicking of St. Patrick's Day with a little bit of sweet fun!
Now these cupcakes are fun, aren't they? When I was looking up recipe ideas for St. Patrick's day, I came across several versions of these festive cupcakes and I couldn't resist trying them out myself, especially since both of my children love all things rainbow!
They were actually pretty easy to whip up, because I used a Betty Crocker Gluten-Free Yellow Cake Mix for the cupcakes and a simple lemon cream cheese frosting with a few drops of green food colouring for the icing. If you'd like to make cupcakes from scratch, you can use my gluten-free vanilla cupcake recipe. I bought striped sour rainbow candies and cut them in half to create the colourful arches and sprinkled gold edible beads around them. Once I decorated them, I placed them on a baking sheet and stuck them in the freezer to allow the rainbow to stick into place. I would keep them in the freezer up until 30 minutes before serving time – they'll be perfectly moist and delicious.
I just love the way they turned out and I can't wait to surprise my kiddos with them on St. Patrick's day tomorrow.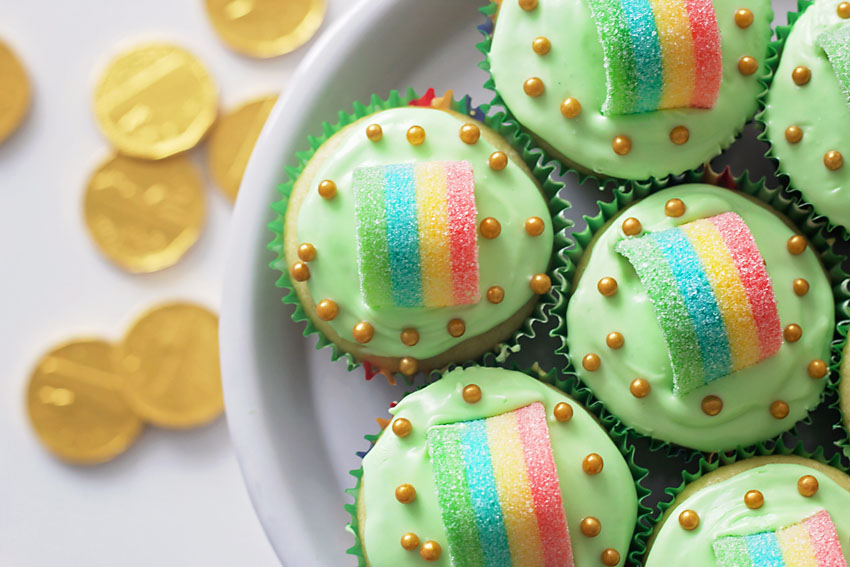 Looking for more St. Paddy's day ideas…
How will you be celebrating St. Patrick's Day? If you're looking for ideas on how to enjoy the holiday, I have a few that I rounded up for you here, including food, activities, and traditions. We'll be wearing green, eating traditional Irish food, and of course, indulging in these colourful and magical cupcakes.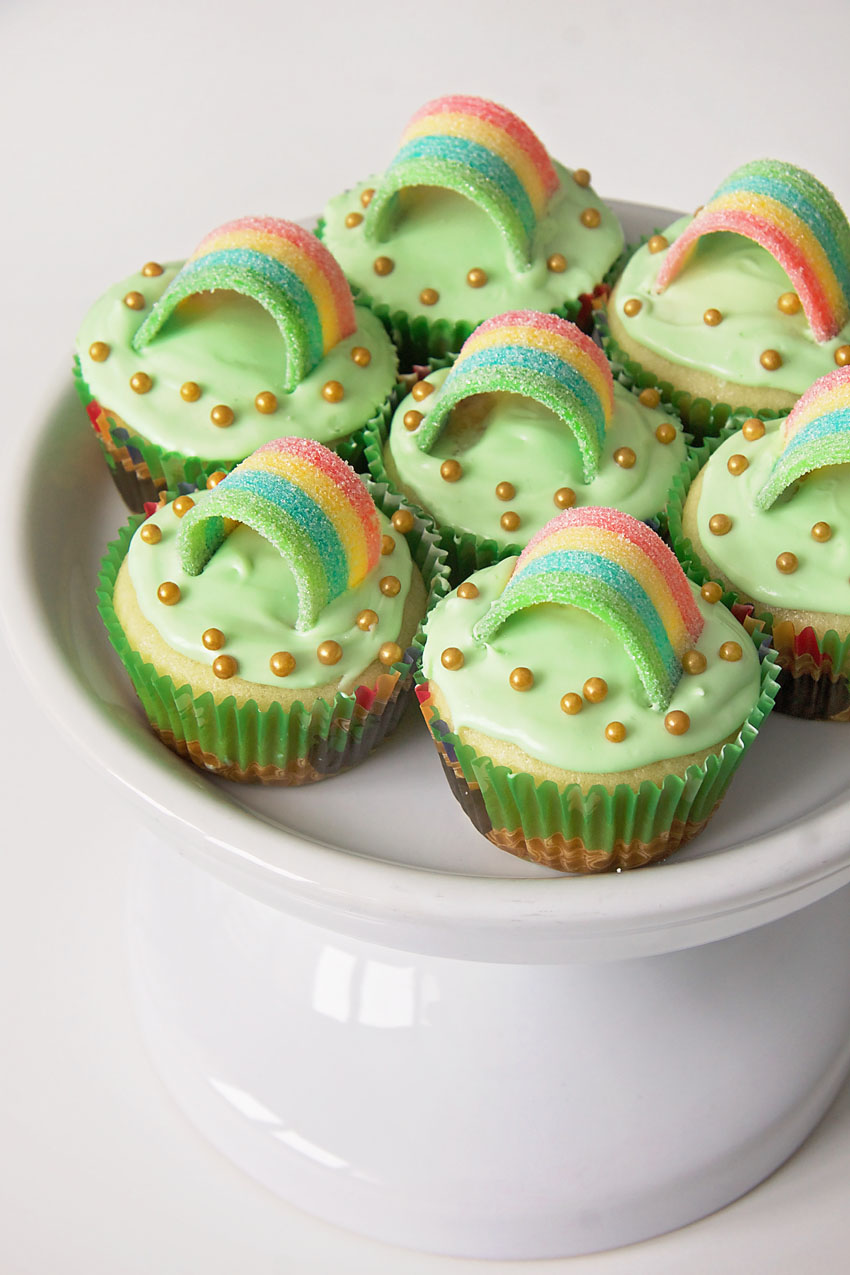 Make a party of it!
This would be a creative activity to do with older kids on St. Patrick's Day – you could make the cupcakes together and have fun decorating them. You can add mini-marshmallows as clouds, gold covered candy as the pot-of-gold, even Lucky Charms cereal would be a sweet addition that children would surely love.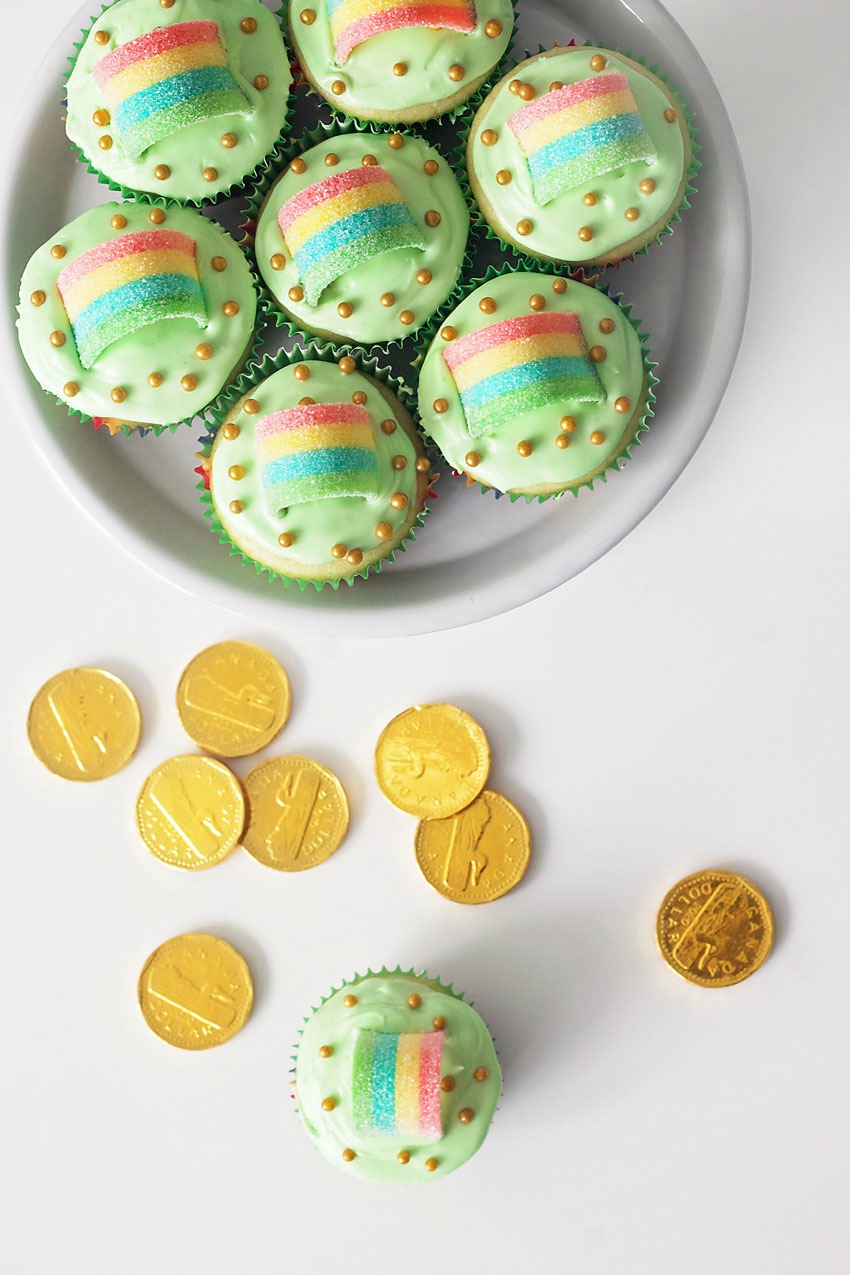 I hope you get a chance to give these yummy gluten-free cupcakes a try this St. Patrick's day, and if you do, make sure to share a picture of yours with me. I'd love to see them!
Happy St. Patrick's Day friends, wishing you a fun one xo
Latest posts by Emily Smith
(see all)