The Best of This Life's Quick Guide To Staying Positive Under Stress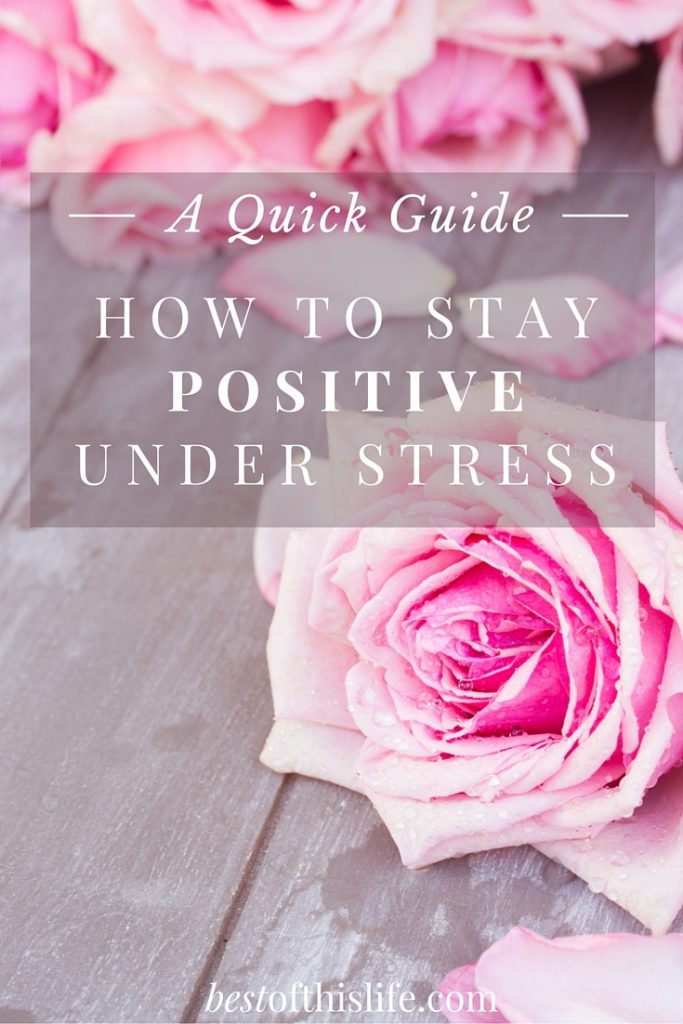 Hectic schedules, burgeoning careers and growing families can all contribute to a full life that may feel stressful at times. I'm very familiar with these things—as a mom and businesswoman, I find myself juggling the responsibilities of maintaining a household, family, growing business and more, while also reminding myself to nourish my own wellbeing. It can be challenging, to say the least. That's why it's important to remember that though we sometimes don't have the ability to go on a week-long retreat in the Alps for restoration, we do have the ability to control something very important—our perspectives! There are a variety of simple tools to promote positivity in the face of adversity, trials and stressful situations, and I want to share some of them below. They're easy, they're applicable, and you can do them just about anywhere:
1.Thankfulness List
When you're feeling stressed and find yourself focusing on the negative aspects of life, take a few minutes to either mentally list or jot down in a journal the things you're currently thankful for. Sometimes, redirecting our focus can remind us that we have a lot to be thankful for—okay, maybe the house needs a repair, but at least we have a home to work on! Perception creates reality, and positivity breeds more positivity.
2. Deep Breathing and Aromatherapy
Sometimes it may feel nearly impossible to be positive when you're stressed, anxious and exhausted. Not only is it important to practice mindfulness and positive thinking, but also to master and utilize easy activities for relieving our stress levels, naturally. This article at NPR.org discusses how certain breathing techniques can actually alter your blood pressure, and train your body to react to a stressful situation in a calmer way. Similarly, essential oils like lavender and peppermint promote feelings of peacefulness, energy and stabilization by stimulating hormones in our brains when they are inhaled. Massage a little oil into your wrists and temples for an instant mood boost.
3. Be Nice to Others
Another great way to increase your positivity when under stress is actually by helping others. That's right—loads of studies have found that feel-good hormones are released into your system when you volunteer, show kindness to a stranger, or donate to a charity that you're passionate about. This post at HuffingtonPost.com details how a poll done by the United Health Group found that 70 percent of individuals who volunteered over a 12-month period stated that it lowered their stress, and reported higher feelings of calm and peace.
To help remind you of simple ways you can manage stress in positive ways, print these note cards on card stock, cut them individually and put them where they will serve you as a friendly reminder (wallet, office, car…etc.)
Click image below to download.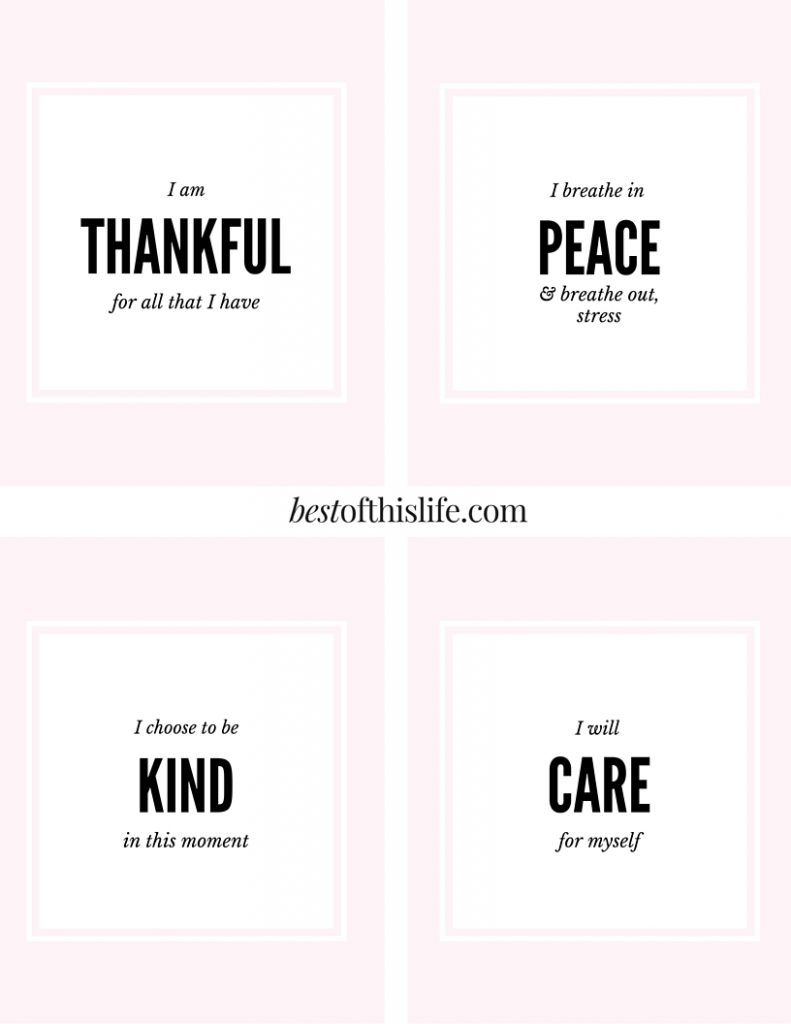 Follow these tips to navigate life in all of its seasons with positivity, happiness and joy!
Love and Gratitude,
Emily
Latest posts by Emily Smith
(see all)