Stories of Motherhood With Jeanine Macintosh
In honour of Mother's Day, I invited mamas from our community to chat with me about motherhood and to share a little bit about their journey.
---
Today we are talking with Jeanine Macintosh, creator of the family and lifestyle blog Six Time Mommy. Jeanine is a mom of 8, a small business owner, and a blogger living in Barrie, Ontario. When she isn't working with her amazing clients and blogging on Six Time Mommy, she can be found hanging out reading books or playing with her kiddos.
Jeanine loves kids, animals, baking, and crafts. To wind down at the end of the day, she loves a good bubble bath with a book! She's a fan of binge watching Netflix shows such as Pretty Little Liars, The Good Wife, and The Good Place. You can connect with her on her blog and over on instagram @sixtimemommy where she regularly shares family life, product reviews, recipes, and crafts.
Let's jump into our chat about motherhood!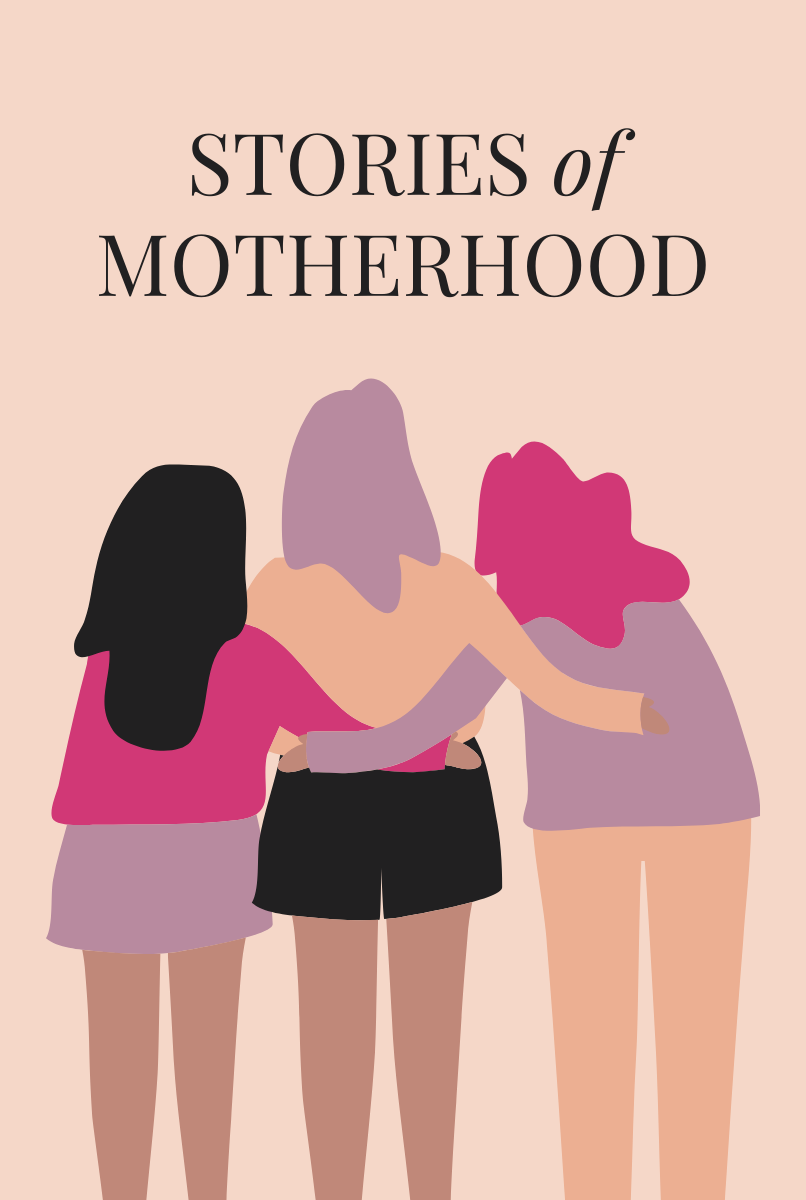 Thanks so much for joining us today Jeanine! Can you share with our readers a little bit about yourself and when your motherhood journey began?
Well, I'm a mom to 8 great kiddos. I've been married to my best friend, Peter, since February 8th, 2007. I had my first child in September of 2003, just a month and a bit into being 18 years old. I was a single teen mom and met my current husband when my son was just 18 months old.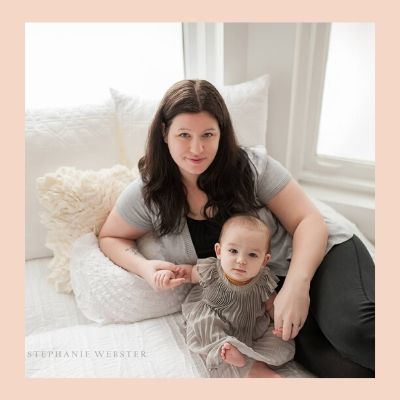 What did you crave when you were pregnant?
It depends. All my pregnancies were different! The only thing that was the same with all of them was that I always had a craving for something sweet and sour!
Did you always know you'd become a mom one day?
I did. I grew up with 3 half-siblings, and none of us were ever very close. I knew I wanted children and I knew I wanted to do better, and be closer, and hopefully have my kids close as they grew up as well. I always knew I wanted a big family, and 8 was always my magical number. I was blessed to be able to have those 8!
What is one of your fondest memories from your first year as a new mom?
Just doing it all on my own. I was kicked out of my brother's house when my son was just 1 month old, and I had been living with them since my mom passed away when I was 16. It was rough, and I had been through a lot but made sure my son had everything, always, and we actually had a really happy, fun filled life.
What is a lesson that your parents taught you about parenting that has helped you with your own motherhood journey?
As I mentioned, my mom passed away when I was 16 (she was 48) and to be honest, we never talked about parenting and I never got a chance to ask her advice, but I did learn from my mom that no matter what – keep going, and always strive to do better.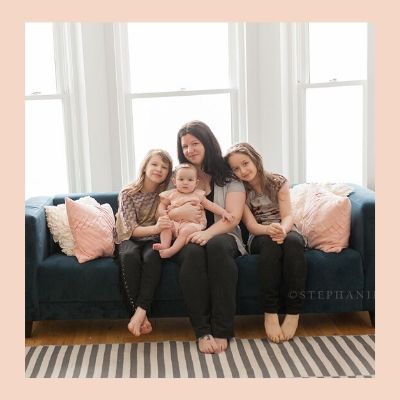 How would you describe your current parenting style? Has it changed over the years?
I'm a very laid back, caring, fun parent. And my husband is the opposite of laid back. My style has changed over the years because I have grown so much as a mother, woman and person that things I once thought were great ideas, like chores and punishments,  have evolved.
As of yet, what is one of your funniest motherhood moments?
It would for sure have to be when I was in early stages of labor with my 4th child. I was bleeding and cramping, after walking for many days, and my husband was losing his mind telling me to get to the hospital, while it didn't bother me at all. But all of a sudden, I started throwing up all over the place. Oh the joys of labor. It wasn't funny at the time, but it sure was after and people still bring it up to this day, 11 years later.
When you think about everyday life as a mom, is there something that stands out for you as a cherished part of each day?
I work from home out of my own at-home office, so when I come out everyday, it never fails ALL my children ages 11 and under run towards me for hugs. It's something I look forward to every time I walk out of my office, and it brightens each and every one of my days.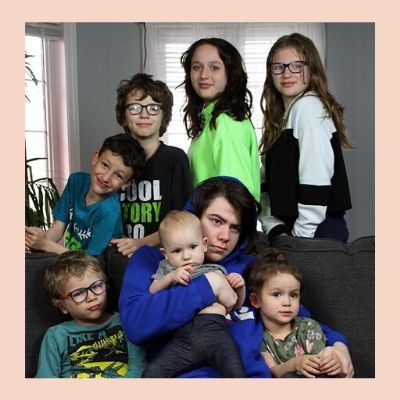 What has been one of the most surprising things about being a mom that you didn't expect?
I didn't expect it to be so easy up until teenage hood. I'll be honest, I thought parenting would be hard in general 24/7 but it's come very easy to me. However, parenting a teenage boy has had some challenges and I am a little surprised. I knew teenage years with daughters would be challenging, but I didn't expect boys to be harder.
What family traditions have you created that are important to you as a mom?
My mom never did birthday parties. Ever. Not one! Although my kids have randomly asked to have parties (with friends), I've kept my mom's tradition and we celebrate my kids within our big-little family, and it's something I cherish every year – each and every one of their birthdays. It's important to me to have some traditions from my childhood in my own family because it's all I have from my childhood, and I want them to know how I grew up since they can't personally know who brought me up.
What's your favourite way to celebrate on Mother's Day?
I love celebrating mother's day with a BBQ in the backyard, lots of laughter and a family photo. My oldest doesn't like photos, he's refused to be in them for many years but on Mother's Day 2019 he got in a photo with all his siblings and it's my favourite photo to date. I'm hoping Mother's day 2020 we can get another!
---
Thank you so much Jeanine for taking the time to share a few of your stories of motherhood with us. We hope you have a lovely time celebrating Mother's Day with your family!
Latest posts by Emily Smith
(see all)