Stories of Motherhood With Joann MacDonald
In honour of Mother's Day, I invited mamas from our community to chat with me about motherhood and to share a little bit about their journey.
---
Today we are talking with Joann MacDonald, creator of lifestyle blog Woman in Real Life – where she shares delicious recipes, home decor inspiration, travel experiences and more. 
Joann is a mother of two, a freelance writer, and a life-long fan of Nirvana. She loves veggie sushi, classic literature, art, decorating, baking, and exploring the outdoors!
You can connect with Joann on her blog and over on instagram @womaninreallife where she posts her gorgeous vegan recipes, beautiful decor ideas, fun travels and everyday life.
Let's jump into our chat about motherhood!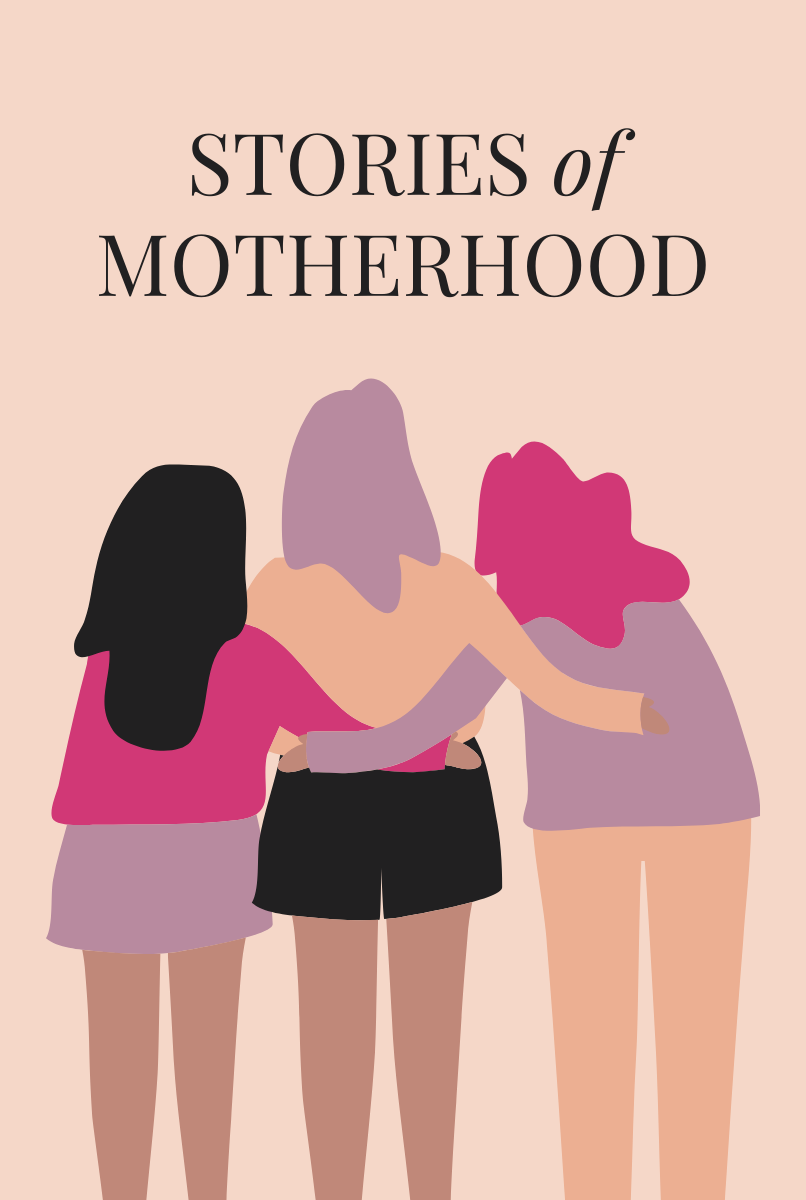 Thanks so much for joining us today Joann! Can you share with our readers a little bit about yourself and when your motherhood journey began?
Thanks for asking! I am a longtime freelance magazine writer and communications advisor. I have also been a lifestyle blogger for the past nine years. I love to create family-friendly, simple vegan recipes, as well as easy crafts and DIY decor ideas. My motherhood journey began when my son was born in 2002. My husband and I didn't get out much before that so we figured we would easily adapt to being at home with a child. Naive I know. But we really did enjoy it. I can count on one hand the number of times we hired a babysitter. When my daughter was born in 2004, we learned that life with one child had been a piece of cake.
What did you crave when you were pregnant?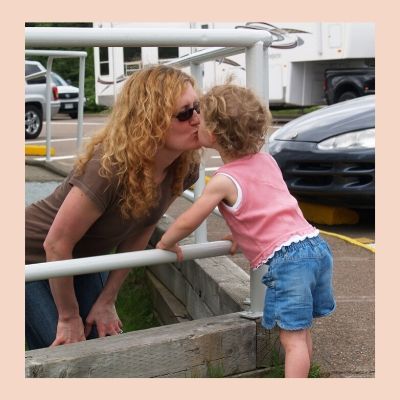 I briefly experienced morning sickness when I was pregnant with my son. Sometimes the only foods I felt like eating were Taco Bell bean burritos and Cheerios. I also craved oranges during both pregnancies. For the most part, I was a healthy eater (please ignore the Taco Bell and Cheerios), but I did often crave chocolate when I was pregnant with my daughter. I blame myself for her sweet tooth. (But not really. She's a kid.)
Did you always know you'd become a mom one day?
I always expected to have children. I imagined I would have one boy, followed by a girl two years later. As a preteen, I thought it would be cool if the girl could date her brother's cute older friends. Now, as the mother of a 17-year-old boy and a 15-year-old girl, I no longer see the wisdom in that thinking. 
What is one of your fondest memories from your first year as a new mom?
That time is such a blur of diaper changes, meals (and vacuuming up spilled meals) and singing songs. But what I do remember clearly is helping him to stand up when he couldn't do it on his own. He was so proud and he got the biggest smile on his face every time.
What is a lesson that your parents taught you about parenting that has helped you with your own motherhood journey?
My dad was born in 1927 and grew up on a small farm in Cape Breton, Nova Scotia. And yet he turned out to be the world's first helicopter parent. I think he found some bucket baby car seats before anybody else knew they existed. So I learned to be quite cautious, which is helpful when your kids are small. And also a struggle as your kids get older. All this is to say that I'm still developing as a parent. I know that my parents love me, and my kids know I love them. That's key.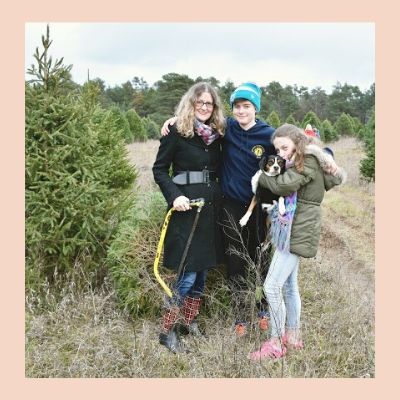 How would you describe your current parenting style? Has it changed over the years?
My current parenting style is day by day. There were a lot of rules in our house in the early years. Now, with teens, it's about having just enough rules to keep them safe without driving them (and myself) crazy. 
As of yet, what is one of your funniest motherhood moments?
My son was such a character as a toddler. He was pretty quiet, but sometimes he would burst out in song (loudly) in public. One time he started singing Rockin' in the Free World in the middle of a fast food restaurant. If only we could bottle up those delicious toddler moments!
When you think about everyday life as a mom, is there something that stands out for you as a cherished part of each day?
When you have teenagers, you have to make the most of the moments when they feel like opening up to you. I wouldn't say it's daily, but if they want to chat, that's a beautiful thing. And I don't ask too many questions. That can burst the bubble pretty quickly.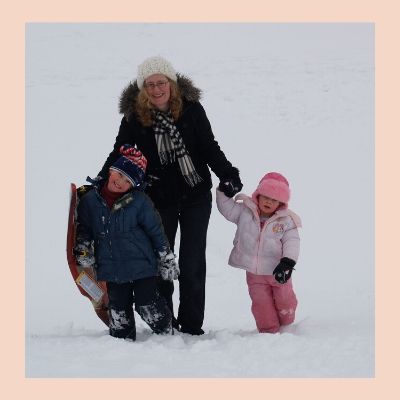 What has been one of the most surprising things about being a mom that you didn't expect?
Honestly, I thought I'd be a really cool parent. The biggest surprise (that probably shouldn't have been a surprise) is that my kids don't think I'm cool, any more than I thought my parents were cool. In fact, I have to keep reminding my teens that I'm not technically a "boomer."
What family traditions have you created that are important to you as a mom?
We eat dinner together every day, even if the kids spend the whole meal arguing. My husband is Italian so you know his family always ate meals together. And we did the same thing at my house growing up. I think it sends the message that we are always here for each other. That's going to change when my son goes away to university in the fall, so we'll have to navigate a new reality.
What's your favourite way to celebrate on Mother's Day?
Breakfast in bed is ideal. My daughter is planning to make my favourite vegan coconut French toast this year. We have had basketball games or dance competitions on Mother's Day over the last few years. This year, I'll be hanging out in my bed for a bit, looking at magazines. Usually my family gives me a gift that includes a lovely scented candle and some chocolate. Then we'll take the dogs for a walk. Of course, I'll call my mom. It will be very much about enjoying the little things.
---
Thank you so much Joann for taking the time to share a few of your stories of motherhood with us. I can totally relate to your son bursting out in song in public, hehe. My son would do the same, or sometimes roar like a lion! So funny. We hope you have a lovely time celebrating Mother's Day with your family!
Latest posts by Emily Smith
(see all)