This Luxe Strawberry Fizz Is One Fashionable Drink
Do you have a soft spot for all things blush pink? Same.
Who can resist the ultra-feminine hue! Whether you're styling a fall outfit or planning your next colourful foodie share for Instagram, blush pink is on trend and here to stay. That's why I'm so smitten for this gorgeous, not to mention delicious, Luxe Strawberry Fizz.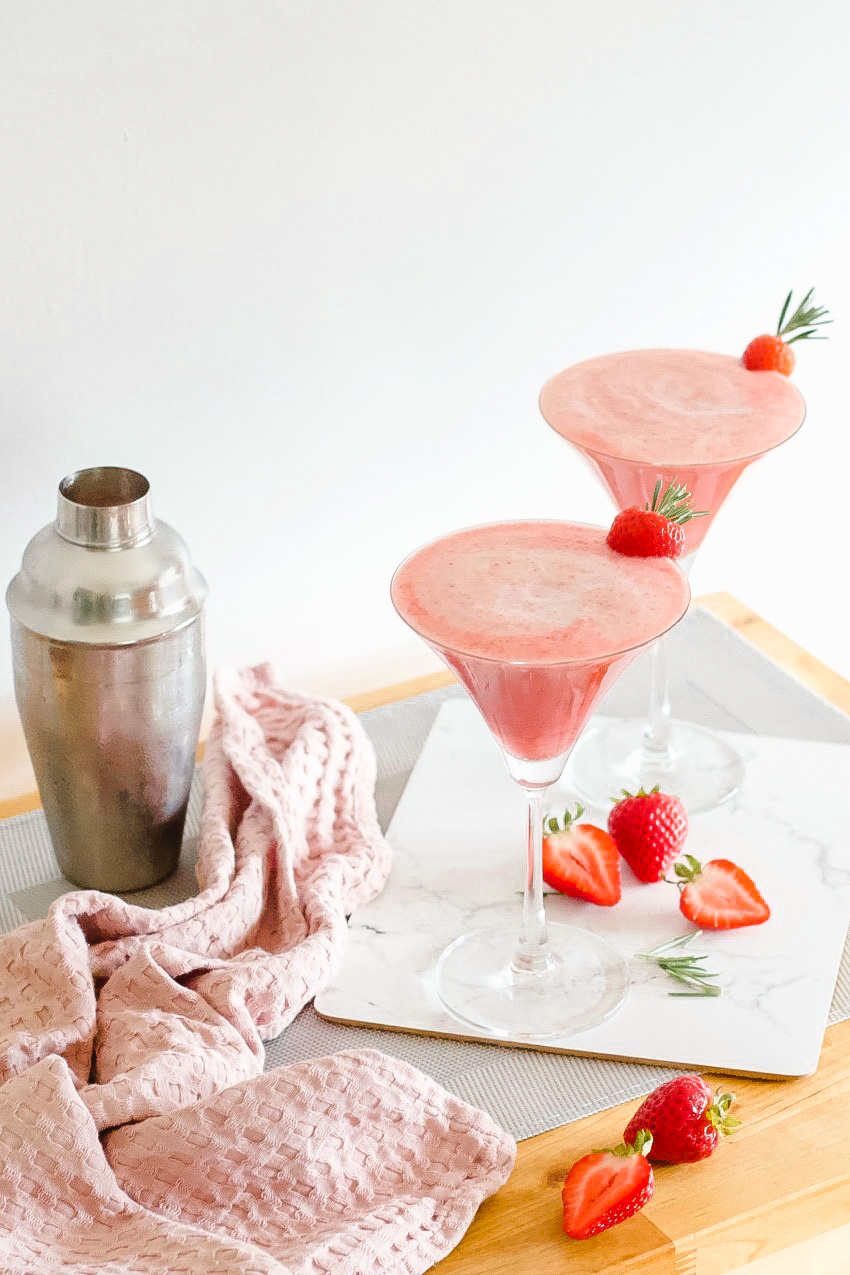 This post has been sponsored by the California Strawberry Commission.  All opinions are honest and personal.
---
This Fall, Sip on This
Yes, this lovely cocktail just happens to be in one of fall 2020's most popular colours. But more than being totally stunning, it's positively delectable.
California strawberries give this fizzy and refreshing drink it's beautiful flushed shade. The good news? You can enjoy it all season long. While local strawberries are off-season, California strawberries are in peak season and readily available. You can find organic and conventionally-grown strawberries from the sunny state of California at your local grocery and natural products stores.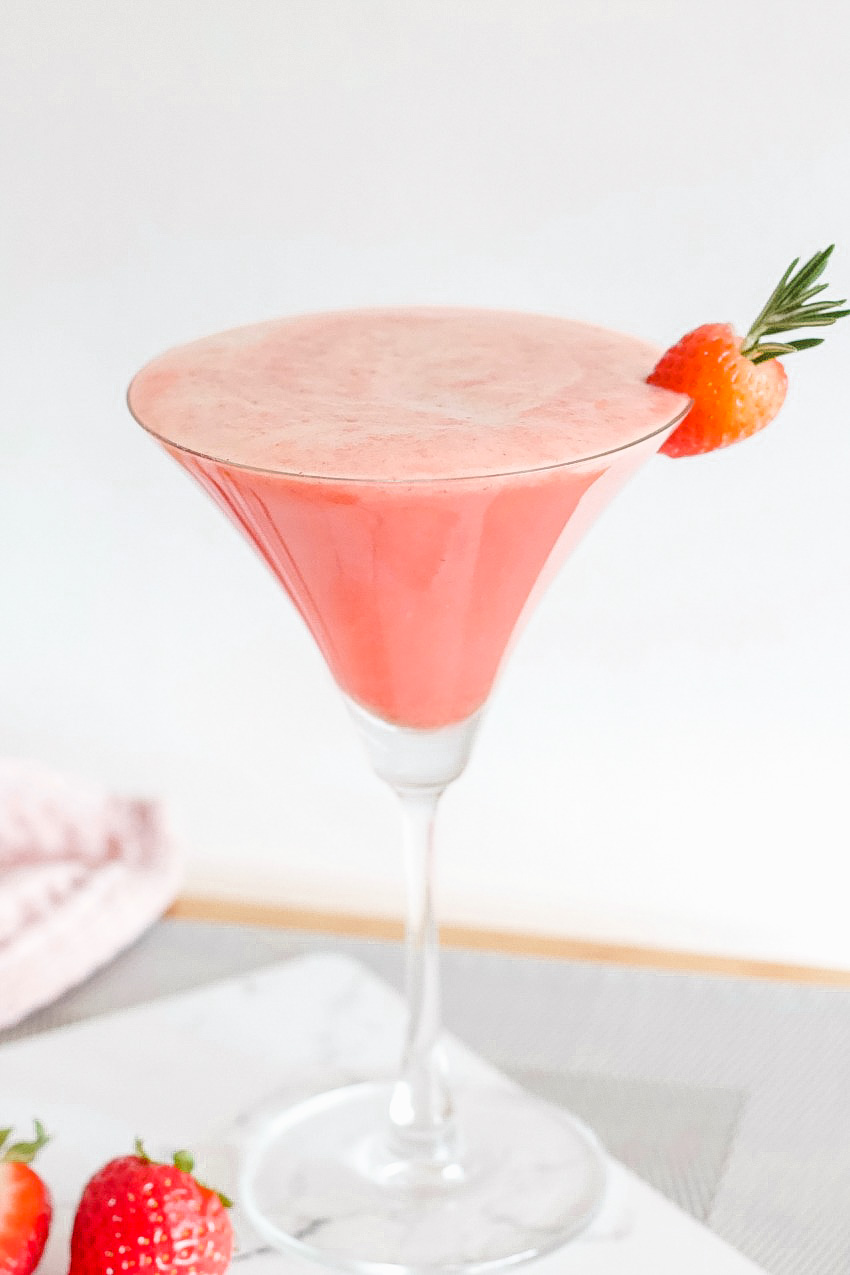 Get Creative With California Strawberries
When it comes to strawberry recipes, the sky's the limit on what you can create. Whether you're a seasoned baker or you've just recently discovered a passion for kitchen creativity, California strawberries are a must-have food accessory. They just bring that extra wow factor to make your foodie masterpieces pop. Most importantly, they're bursting with sweet flavour!
It has to be said, they're not just pretty. I mean, don't get me wrong, I love pretty food. But, at the end of the day it's all about taste and value. Did you know that one serving of 8 California strawberries has the same amount of Vitamin C as an orange! I'm all about getting my daily dose of Vitamin C. Also to be noted, one serving is only 50 calories and strawberries are also a source of fibre. Which makes them a great choice for a healthy, balanced snack – or as a fabulously tasty accessory to any sweet or savoury recipe.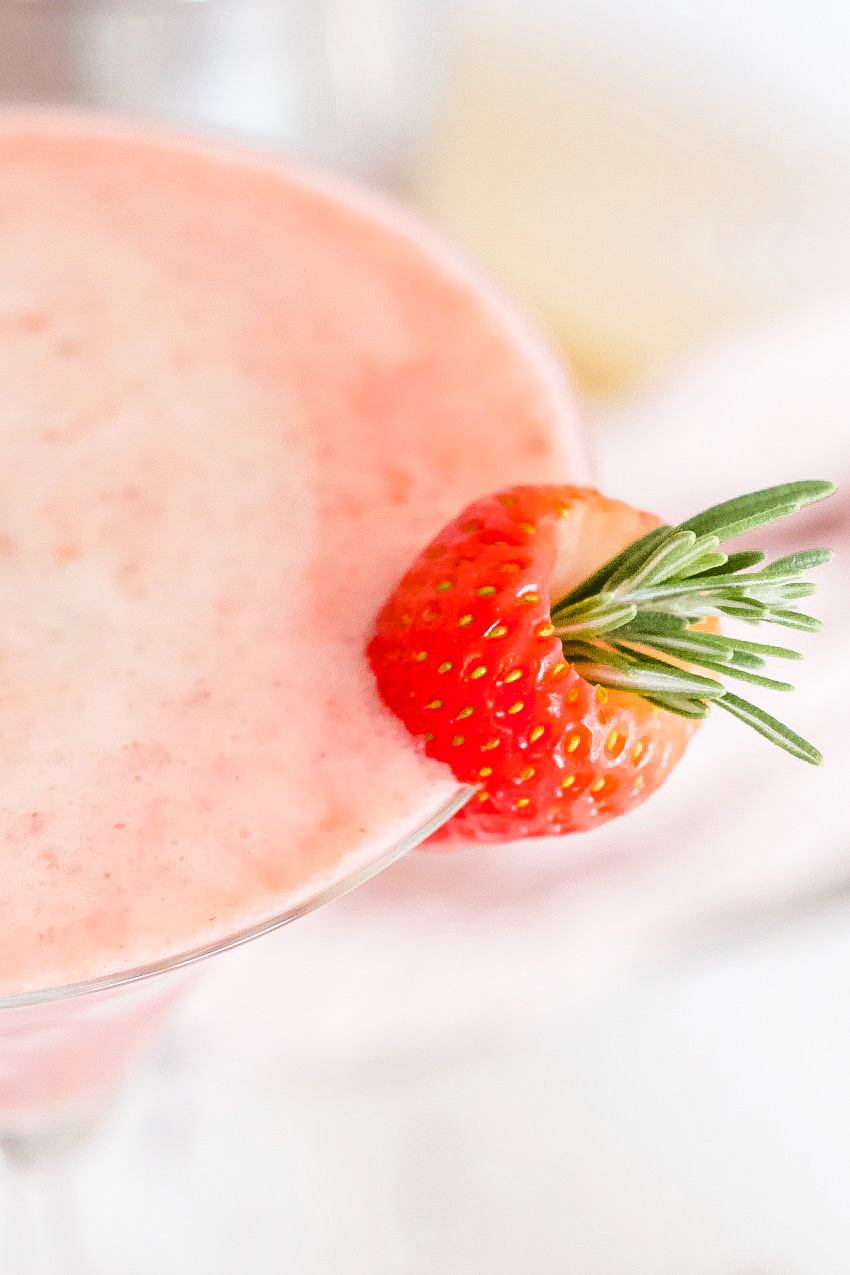 Before I jump into how to create this beautiful blush drink at home for yourself, I wanted to let you know you can find tons more recipe ideas and helpful tips at californiastrawberries.com.
So, let's get started!
Here's what you'll need to shake up your own Luxe Strawberry Fizz:
Cocktail shaker
Cocktail glass
2 Tbsp coarse sugar
1 tsp fresh rosemary leaves
juice of 1 lime
1 cup California strawberries puréed
2 Tbsp pasteurized egg white
1 oz gin (optional)
1 cup ice
2 oz sparkling water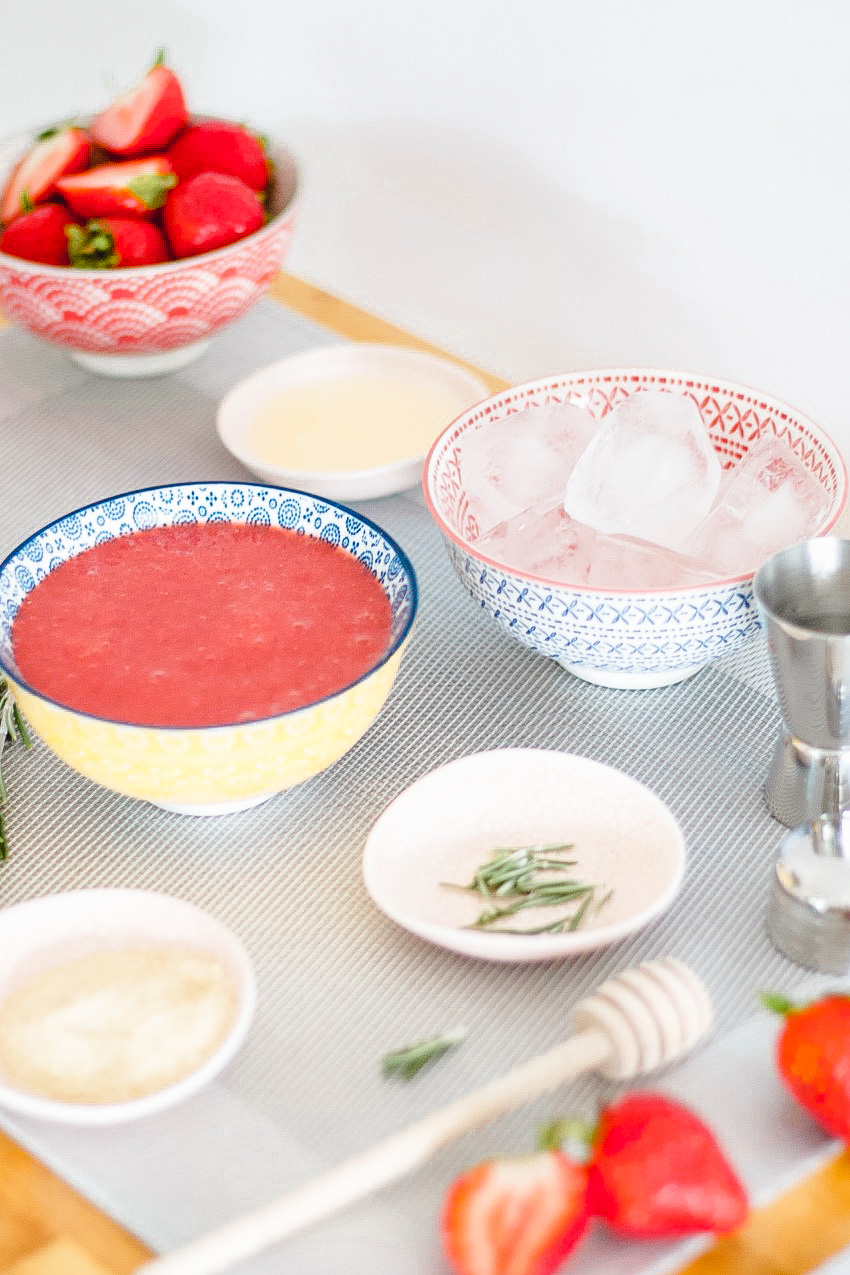 To whip up your pretty pink drink:
In a cocktail shaker, muddle sugar, rosemary, and lime juice.
Add strawberry purée, egg white, gin, and ice. Cover and shake vigorously for 30 seconds. Pour through a shaker strainer into a glass. Top with sparkling water.
Garnish with a rosemary skewered strawberry, macaron, and/or lime curl.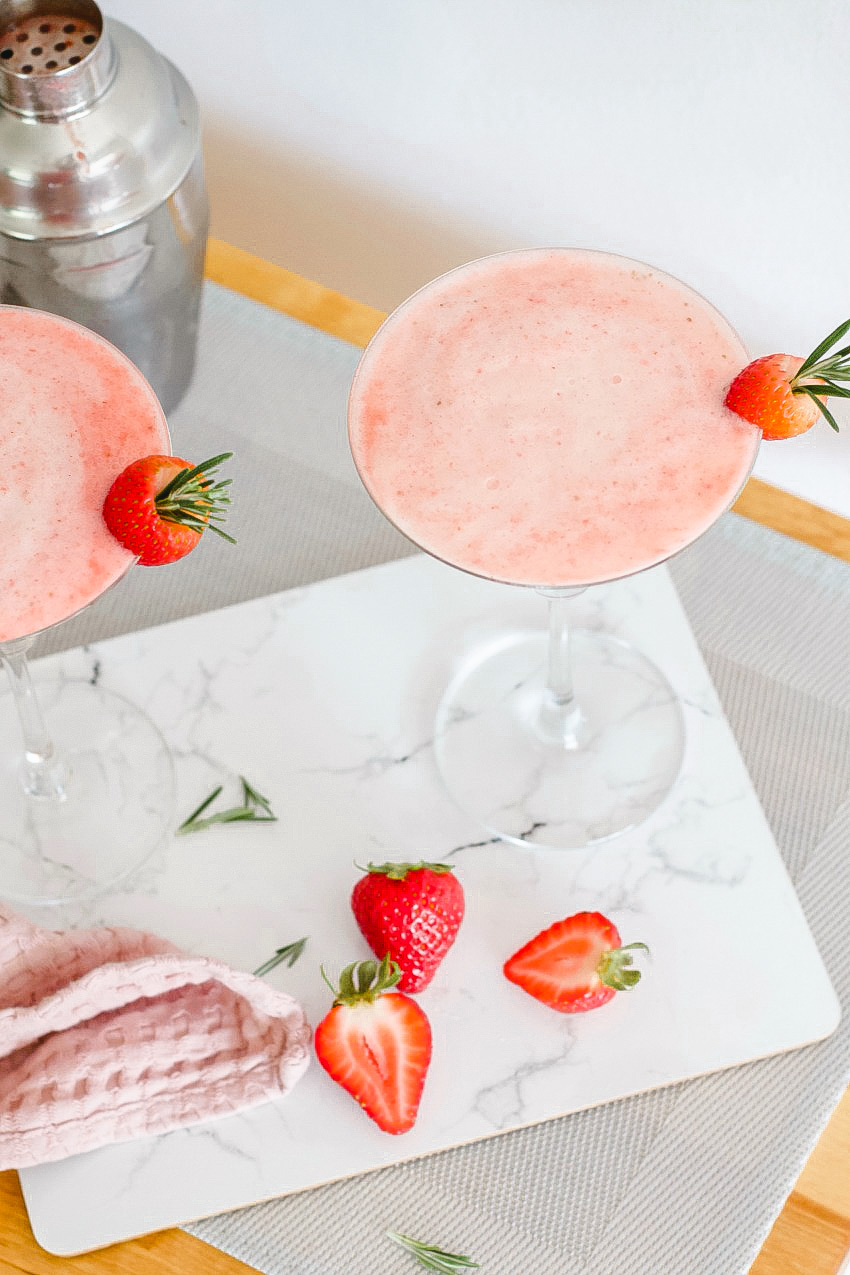 Voilà! Your fashionably on trend strawberry fizz is ready. Just remember to take a snap for the 'gram before you start sipping and use the hashtag #ThisSeasonInCAStrawberries.
California Strawberries and I would love to see your fashionable creations! We want you to show off this season's latest trends, so be sure to check out these trendy recipes: Balsamic and Parmesan Strawberry Bites, Pizzelle Shells with Strawberry Salsa, and Strawberry Sorbet Truffles – and use the hashtag to share your oh so stylish food with us.
I can't wait to see what you make!
Latest posts by Emily Smith
(see all)