Our Summer Road Trip with the New 2018 Ford Escape Titanium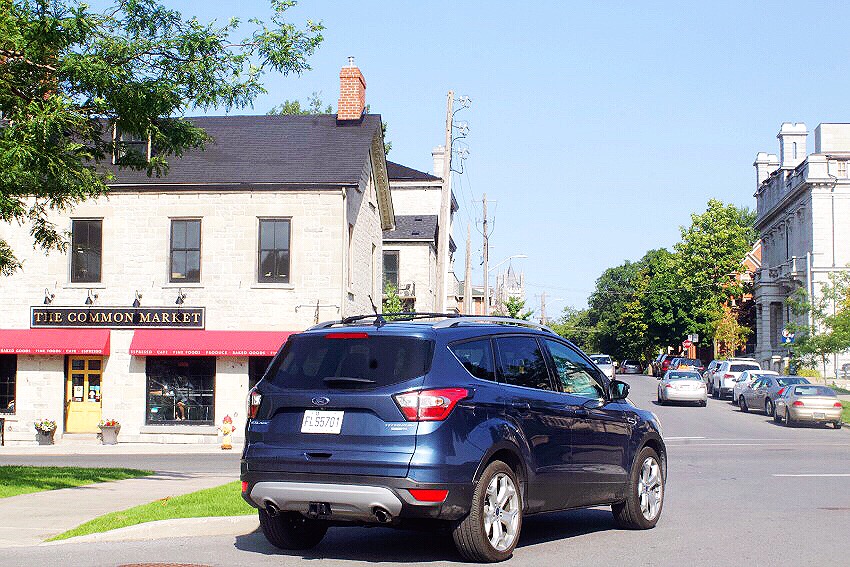 I have partnered with Ford Canada for this post. All opinions are my own.
There's just something liberating about a road trip with no specific plans; just taking off on the open road to your destination and being excited for the possibilities that await you. With no expectations in mind it doesn't really matter what lies ahead, as long as you've got a smooth ride, killer tunes, and great snacks – the world is your oyster.
I'm a road trip enthusiast and taking a drive isn't just fun, it's also something that helps me unwind and mellow out. Even if I am riding solo, sometimes I just need to drive away from routine, for an hour or a few days, it can help put some things into perspective; a good road trip can be just the thing to shake things up!
But my favourite kind of road trip is the kind where we get to pack up the whole family and head out on a true drive. Whether it's a day trip to a neighbouring town, a mini-vacation a few hours away, or even crossing half the country – road trips can be a way to have a whole lot of fun and make some beautiful memories.
We did just that a few weeks ago when we partnered with Ford Canada on their #FordSmallTowns campaign with the mission to discover, or rediscover in our case, a small town near Ottawa. We decided it would be awesome to take a couple of days off and drive to Kingston, only a few hours away from Ottawa – it was the perfect way for us to enjoy the last dog days of summer together.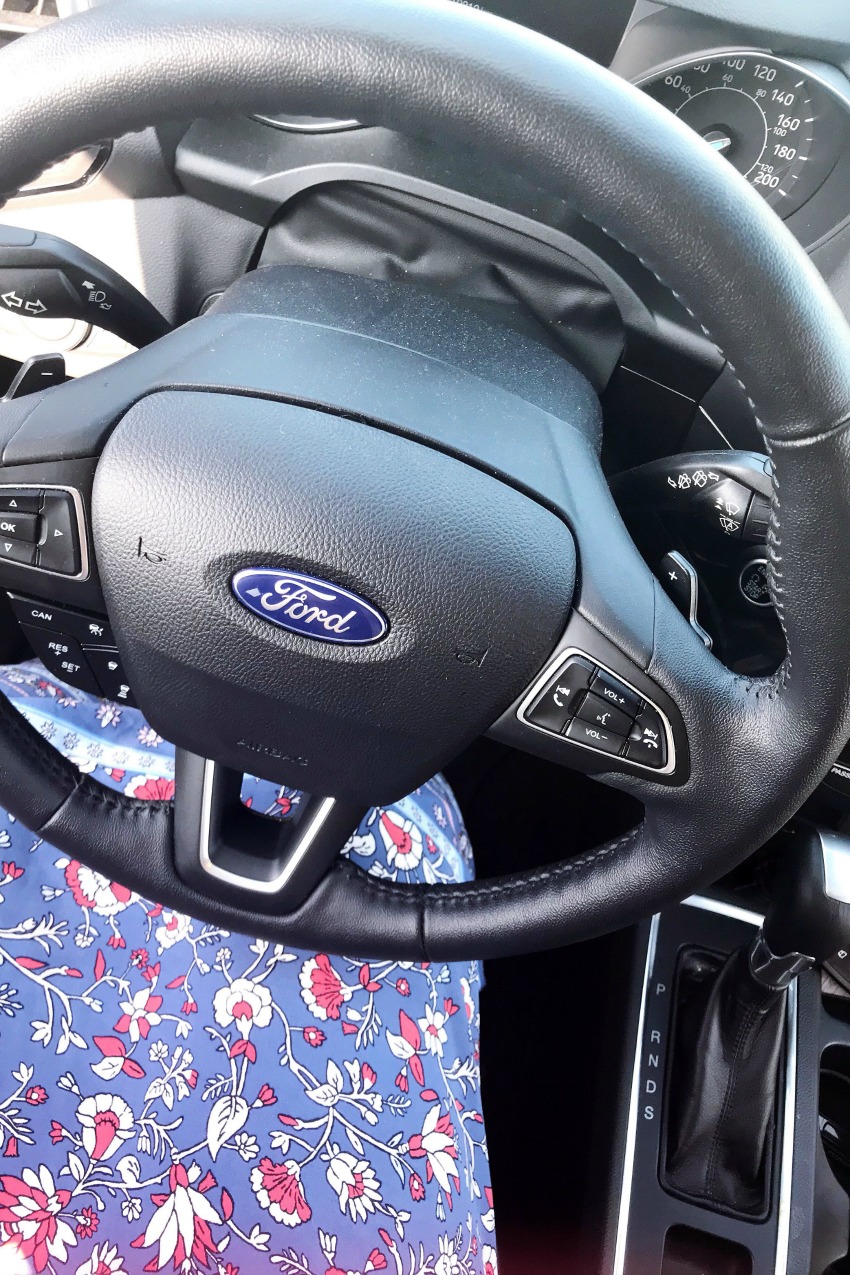 For our journey, we were equipped with the new 2018 Ford Escape Titanium and let me tell you friends, it's just the kind of car you want to be driving for a road trip, especially with its Adaptive Cruise Control. This nifty feature is more than your average cruising control, it gives you the option of setting the speed and distance you prefer keeping from the vehicle in front of you. There's no need to worry about sudden traffic, it's got you covered as it automatically adjusts to a slower speed and will go back to your settings once you pick up speed again. Of course, that's just one of the many comfort, luxury, and safety features available.
One of my personal favourites is the Blind Spot Information System (BLIS). I'm a pretty savvy driver and constantly check my mirrors, but sometimes vehicles speed up behind you suddenly and next thing you know there's a car in your blind spot. BLIS lights up your mirror to let you know there's a car approaching while driving and it also helps in a parking lot when you're backing out, as it alerts you audibly when there are vehicles coming towards you. It's such a helpful safety tool to help lower the risk of collision and one that I took advantage of during our trip.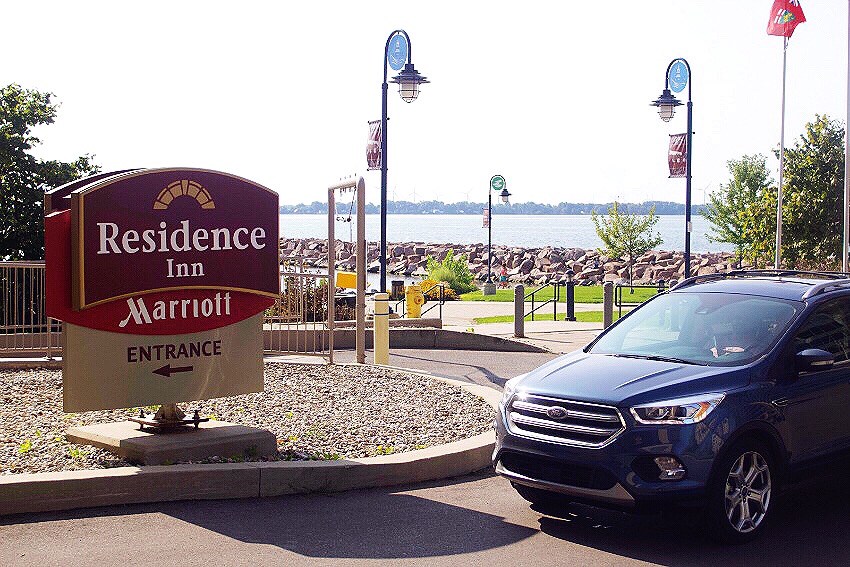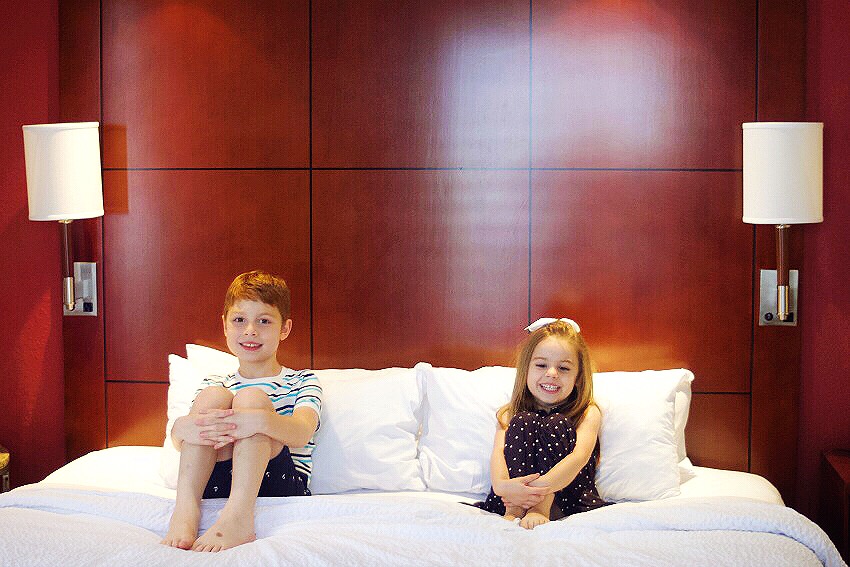 We enjoyed a peaceful drive from Ottawa to Kingston on a sunny summer's day, with the sunroof open and the warm breeze drifting in. The whole family was comfortable in their seats, my husband and I had plenty of legroom and adjusted our seats to the perfect fit – while my kiddos had more than enough space to sprawl out in the backseat. Two hours flew by and before we knew it, we were pulling up to the Residence Inn Kingston Water's Edge Hotel and soon after, unpacking our bags to settle in for a brief rest in our beautiful suite overlooking the water.
Indeed, after a small pause, we freshened up and walked down Ontario Street to Dianne's Fish Shack & Smokehouse for a late lunch – a quaint seafood restaurant right beside Confederation Park, Spirit of Sir John A. Canadian Pacific engine, and the I in Kingston sign (great spot for pictures!). We spent the rest of the afternoon into the evening walking around Downtown Kingston, visiting the Sunday market and shopping along Princess Street. We also stopped for some homemade ice cream at White Mountain – which was a big hit with our kids.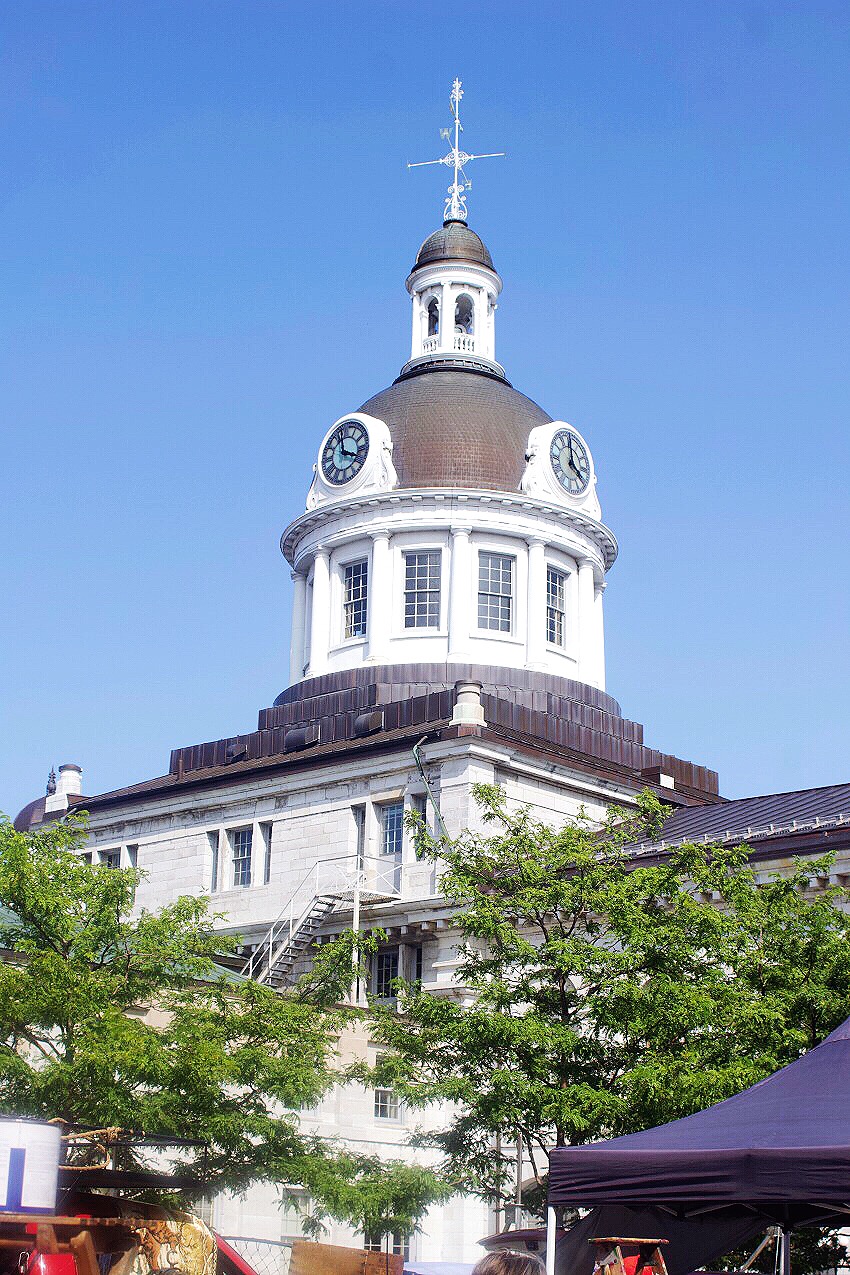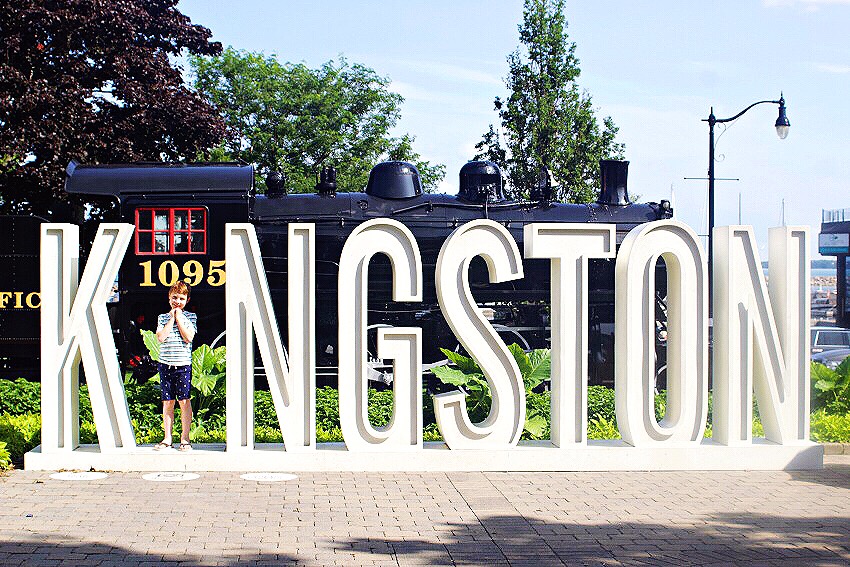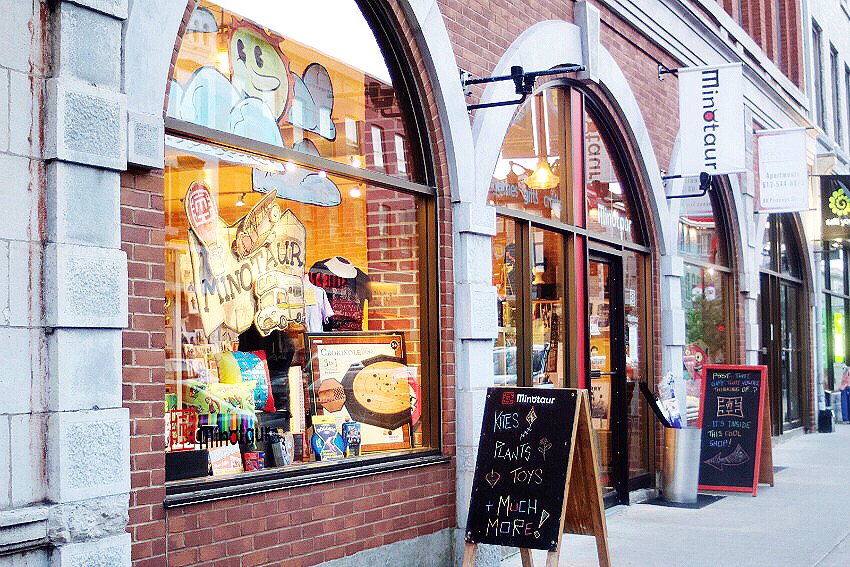 After a beautiful day of exploring, we returned to the hotel, went for a swim and climbed into our beds for a blissful night's rest.
The following morning, we checked out of our hotel, packed up our belongings into the Ford Escape, and headed for the ferry from Kingston to Wolfe Island. Just a short 5-minute drive from the Residence Inn Kingston Water's Edge Hotel, and a 20-minute ride across the St Lawrence River, the ferry takes you to the pristine Wolfe Island. It's the perfect spot for nature walks, bike riding, and swimming. Once we got to the island, I plugged in our destination in the Ford Escape SYNC 3 navigation system and we drove about 20 minutes through scenic, winding roads until we arrived at Big Sandy Bay Conservation area.
Upon our arrival, we parked then purchased passes to the beach, which was $25 for our family of four. We carried only what we needed and took a nature hike through a 1.5 km long wooded trail until we came to the Big Sandy Beach. Before we saw the water, we saw the rise of a white sand dune and heard the waves crashing. Once we made it through the clearing, the gorgeous waters spread out as far as the eye could see and we knew we had discovered a beautiful beach to spend the afternoon enjoying. We walked along the shoreline until we came to a perfect nook, surrounded by a few trees and washed up logs, where we laid out our towels and gear. It didn't take long for us all to run into the warm water and splash around in the foamy waves.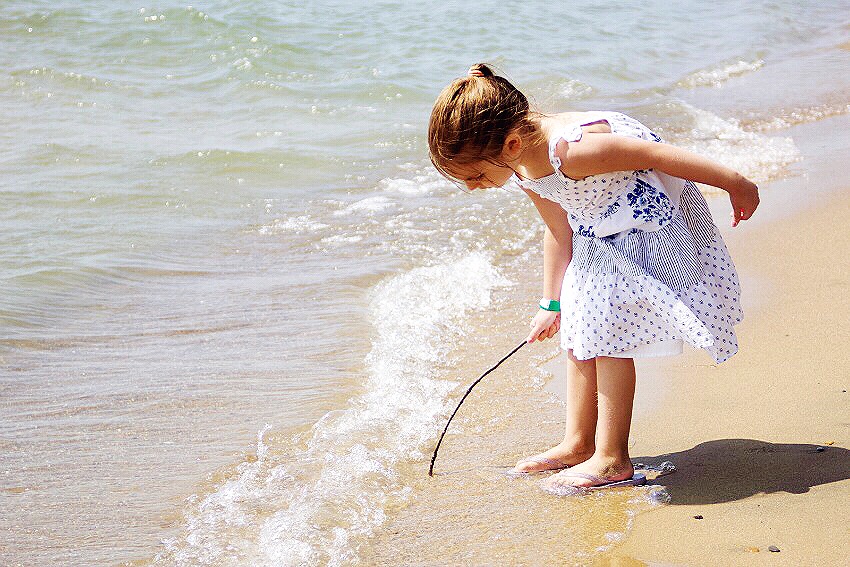 After a marvelous day at the beach, with sun-kissed skin and sand still in our toes, we walked back to our sweet ride home that was waiting for us. We were all happily spent, from two days filled with adventure, and were ready to hit the open road once more. Before lining up to take the ferry back to Kingston, we popped into the Wolfe Island Bakery for fresh sandwiches and homemade peanut butter cookies to take along with us for our journey back to Ottawa.
The 2018 Ford Escape Titanium offered us all the comfort we could ever want for our family road trip, with amazing features as I mentioned above and so many extras like hands-free calling, tons of cargo space, and music search and control using voice commands, among others.
If you're looking for a car that delivers performance for an active family life, you'll want to check out the 2018 Ford Escape Titanium, it's got everything you want in an SUV and more! And like us, when the road calls, you can explore a city's downtown then take off to find that perfect beach, or better yet, create unique adventures of your own.
Latest posts by Emily Smith
(see all)