Swing Into Spring with these Rad Hairstyles for Mom & Daughter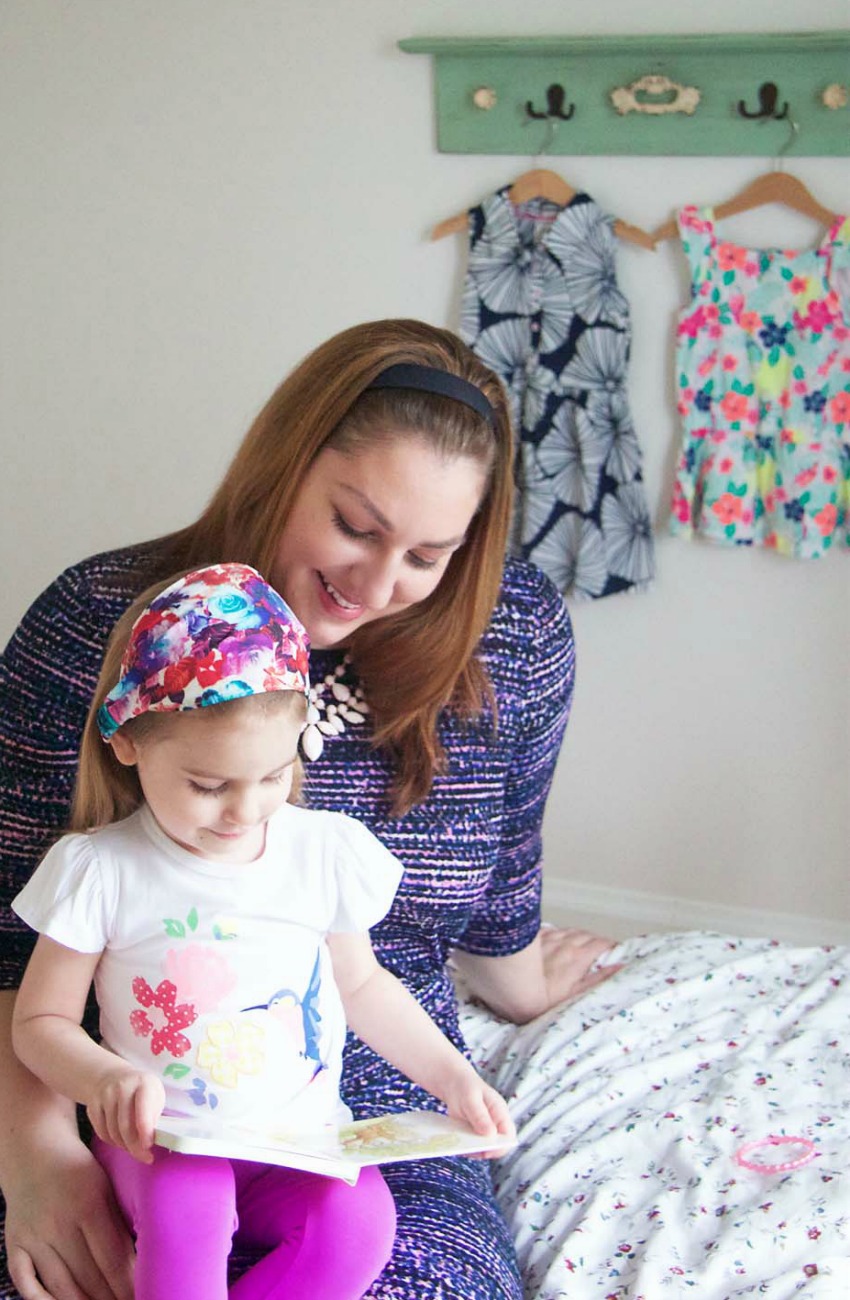 There's this old picture I have of myself, I'm around 3 years old, wearing a jumper, white frill socks folded over patent Mary Jane shoes, an oversized rain coat and two yellow Goody barrettes on either side of my head. It's one of my favourites. I'm dressed up, yet I've just been out playing in the rain, and I look like I'm full of beans! Those Goody yellow barrettes were sort of iconic in my childhood and actually make an appearance in several photos over my early years. And now, fast-forward to present day, my daughter is 3 years old and she loves her Goody hair accessories, just as I did at her age, and still, do! And just as my mom did my hair as a child, here I am doing my daughters with barrettes, bows, headbands and more!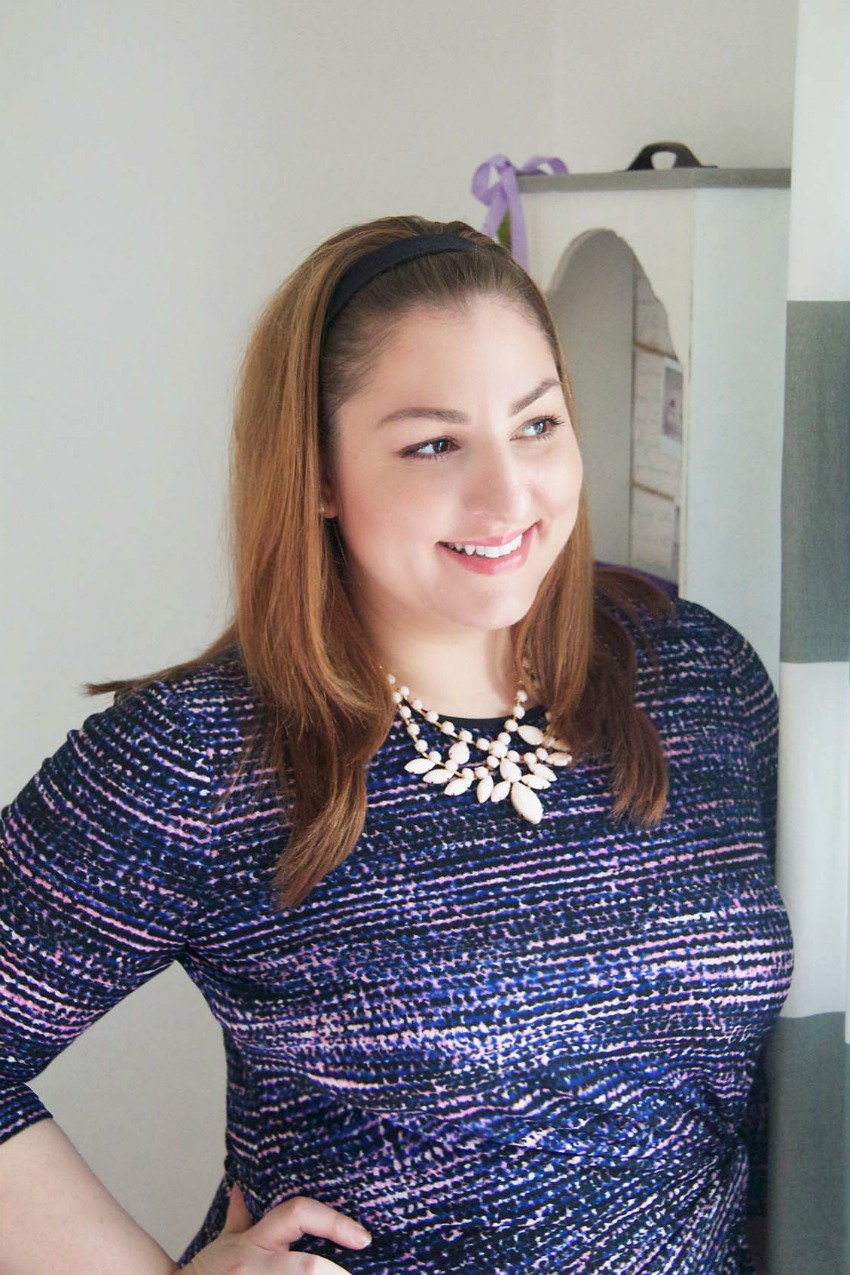 From childhood, into my teenage years, as a young professional and a mom with her hands (and heart) – Goody has been there. They're always my go-to for brushes and hair accessories, for myself and my daughter. Can you believe Goody is celebrating its 110th anniversary this year! It's the perfect time to take a look back across the decades past at some of your favourite hairstyles and give them a try! I promise, Goody's wide selection of hair products and kits make that possible and easier to achieve than you might think.
As a 2017 Goody Hair Style Squad Ambassador, I thought it would be fun to celebrate Goody's monumental anniversary by sharing some of my favourite hairstyles for mother-daughters, from the past and present! Since I love the swinging 60s so much, my blast from the past hairstyle is the Mod Headband look, featuring voluminous hair with the ultimate mod hair accessory: Goody's Ouchless Headwraps.
How to create a Mod Headband Hairstyle for mother and daughter:
Begin by blow-drying hair with a Goody Amp it Up Large Round Brush and volumizing hair product.
Hold the round brush at the root of the hair for a few seconds longer to add more volume, and curl the ends to achieve that flipped-out look.
Comb hair backward, without flattening, add spray to gently hold in place.
To finish the style, slip on a Goody Ouchless Headwrap forward-centre of your head and gently push forward to create a slight "pouff" of hair in the front.
Try pigtails for a more casual mod look, perfect for little ones!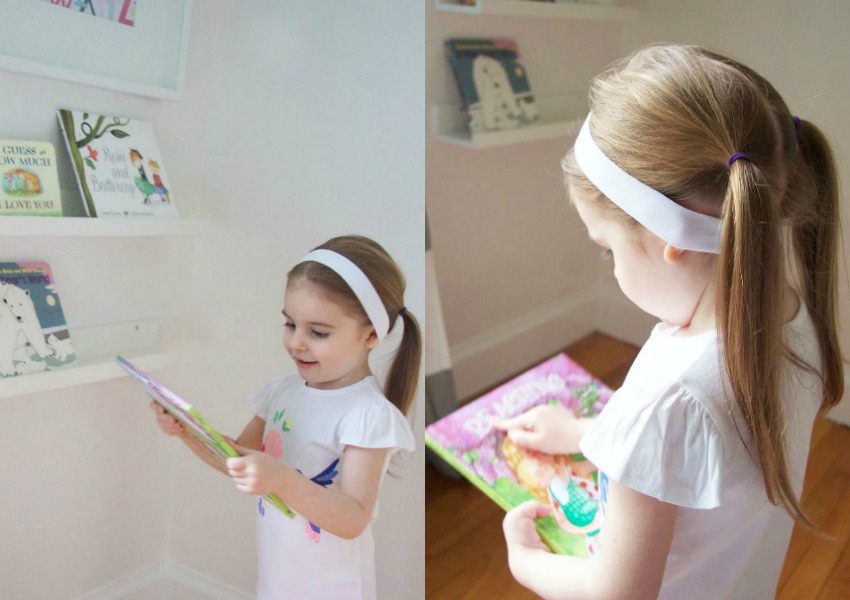 Now let's fast-forward to the present, one of my favourite modern looks is a sleek bun. You can virtually wear this hairstyle with anything. The look is elegant and polished – and quite easy to create using Goody Simple Styles Kits. It's also one of my daughter and I's go-to looks for twinning!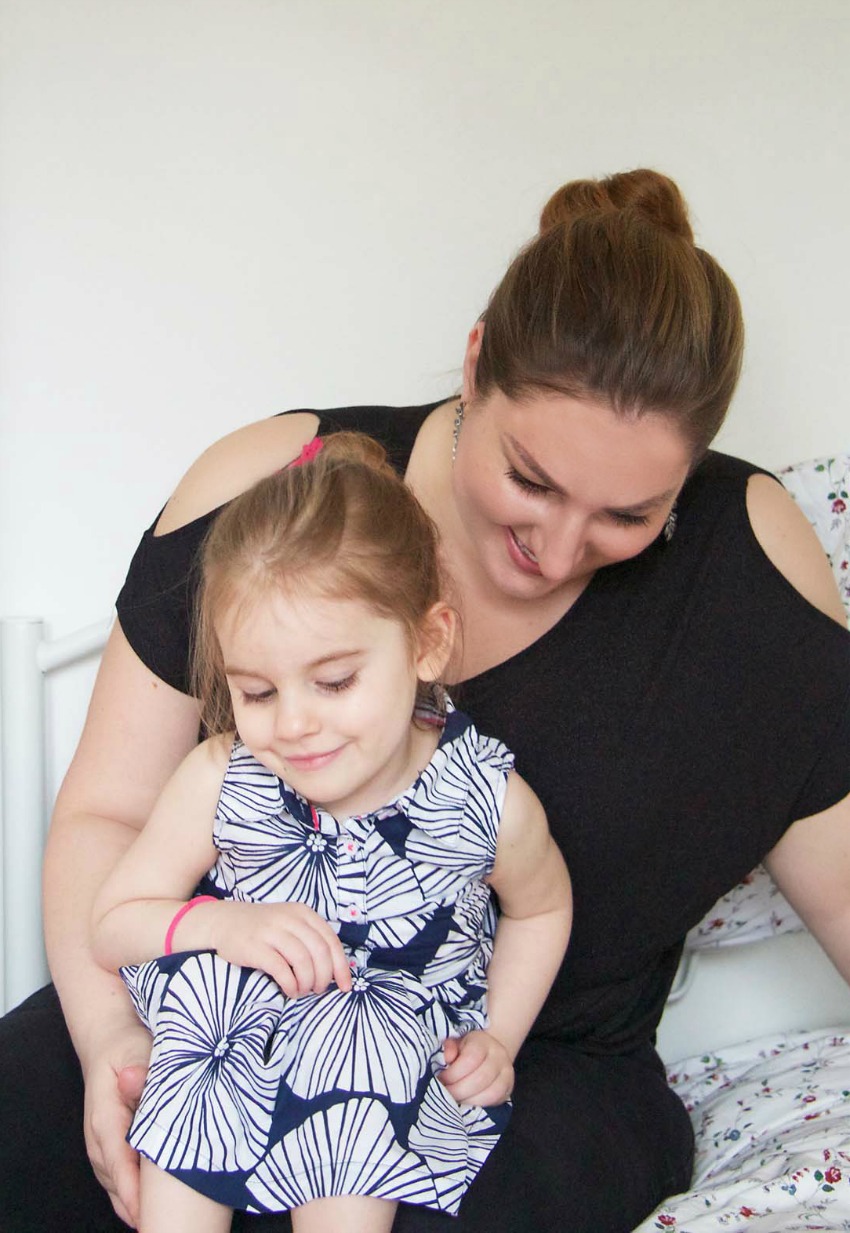 How to create a Modern Sleek Bun Hairstyle for mother and daughter:
Begin by blow-drying hair and roots backward.
Apply a dime-sized amount of hair creme or oil for flyaways.
For yourself, use Goody Simple Styles Bun Spiral Kit.
Brush hair back into a low ponytail and twist your hair into a bun and tuck in the ends.
Place bun spiral onto your bun, with the purple tips towards the head. Gently twist clockwise into hair until secure.
For your daughter, use Goody Girls Simple Styles Mini Spin Pin Kit.
Brush the top half of hair into a ponytail using the Goody Ouchless Girls Brush
Twist ponytail into a bun.
Spin one pin down from the top
Continue to wrap loose hair around bun, secure style with additional pins as needed.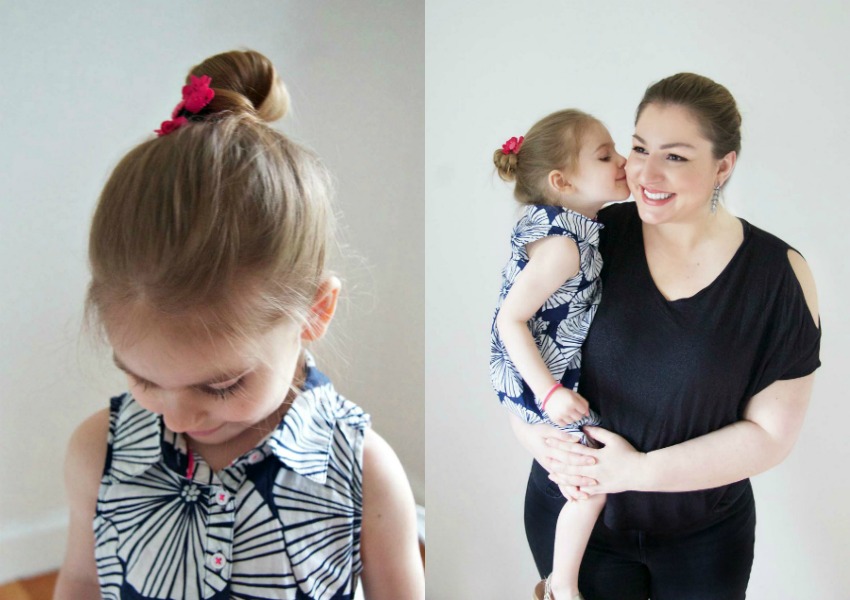 Don't you just love these fun hairstyles? Spring is the perfect time to try fresh looks, and whether it's a favourite style from a decade gone by or a new hair trend you spotted on the runways, Goody has you covered with their extensive selection of hair products to help you achieve a gorgeous hairdo!
---
This piece is proudly presented in partnership with Goody. As always, all opinions are personal.
Latest posts by Emily Smith
(see all)